Weekly news & new products (2021 week 30)
This is (irregular) weekly compilation of the new products, news and other interesting events in the RC hobby world that appeared or happened in the last week (or two).
Page Contents for Weekly news & new products (2021 week 30)
OpenTX version 2.3.14 release
OpenTX version 2.3.14 was released. You should update to this version if you don't want Real Time Clock battery to drain prematurely. Here are the release notes:
ALL RADIO
fix excessive RTC battery drain (Bug affecting all radio model, introduced in 2.3.0, thx MikeB for spotting this)
ACCESS RADIO
fix possible jerky servo movement
X9D + 2019 RADIO
fix trainer mode change potentially triggering emergency mode
fix trainer jack detection
MISCELLANEOUS
fix AFHSD3 option not available on some radio (x7 / x9d +)
fix AFHSD3 broken on colorlcd radio since 2.3.12
COMPANION
fix curve tip window showing blank
fix Companion Mac OS X not running on some version of Mac OS X
fix negative sign missing for telemetry source formula
ExpressLRS version 1.0.0 release
ExpressLRS released… first version ever! Actually not the first but the software is so mature, that it came out of the Release Candidate state to normal version 1.0.0. The maintenance update 1.0.1 followed shortly. ExpressLRS Configurator was also updated and now it supports updating via WiFi directly from the configurator.
Read more about the ExpressLRS in this guide: ExpressLRS – Open Source Long Range radio control system – Complete Guide
Happymodel OVX300 OVX303 5 VTX Open Source Video Transmitter
Happymodel in collaboration with ExpressLRS devs ha released the first Open Source VTX – OVX300 and OVX303. These two VTXs use Open Source firmware, written by ExpressLRS devs.  OVX300 and OVX303 are working with the both VTX control protocols – SmartAudio and IRC Tramp. It automatically detects the working protocol and works without any headaches.
Read more about  SmartAudio in this guide: Guide: SmartAudio VTX control and how to set it up
Happymodel OVX300 and OVX303 VTX are designed with the ability to have its firmware updated via Betaflight Passthrough.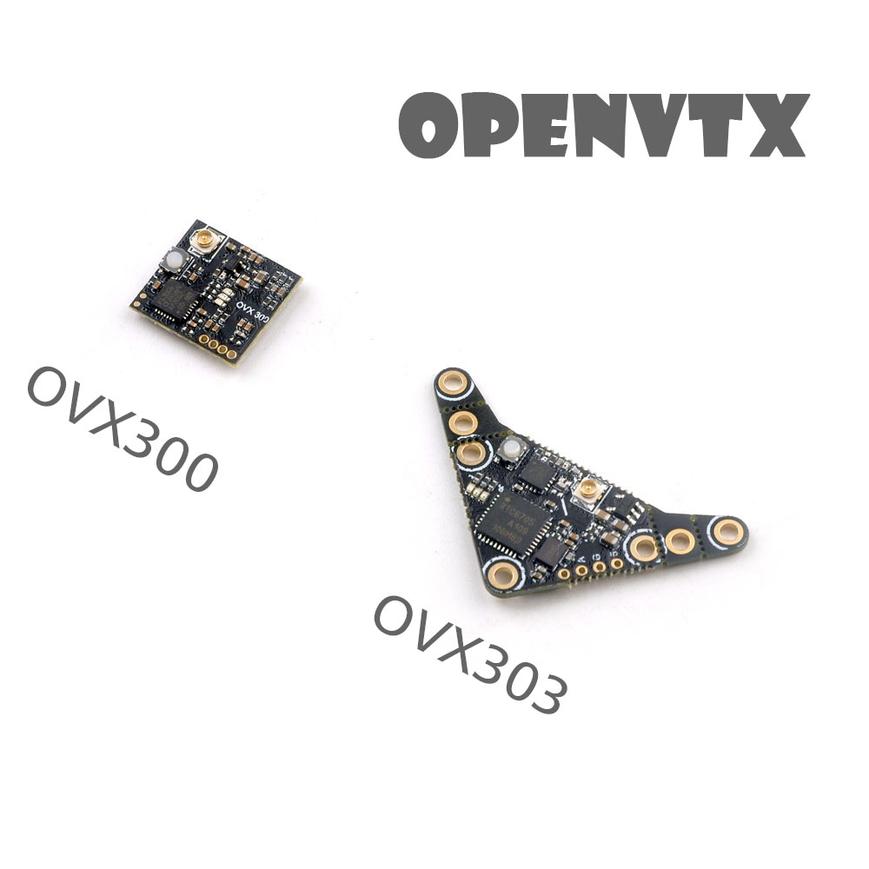 Available @:
Makerfire: https://shop.makerfire.com/products/happymodel-ovx300-ovx303-5-8g-40ch-300mw-vtx-open-video-transmitter
XT-Xinte: https://www.xt-xinte.com/Happymodel-OVX300-OVX303-5-8G-40ch-300mw-VTX-OpenVTX-p936004.html
BetaFPV X-Knight 35 quadcopter
BetaFPV X-Knight 35 is the newest release from BetaFPV. It is Ready to Fly freestyle quadcopter with the new 3.5 inch prop size category. It has digital FPV system with Caddx Polar Vista Kit containing freshly released Caddx Polar digital FPV camera.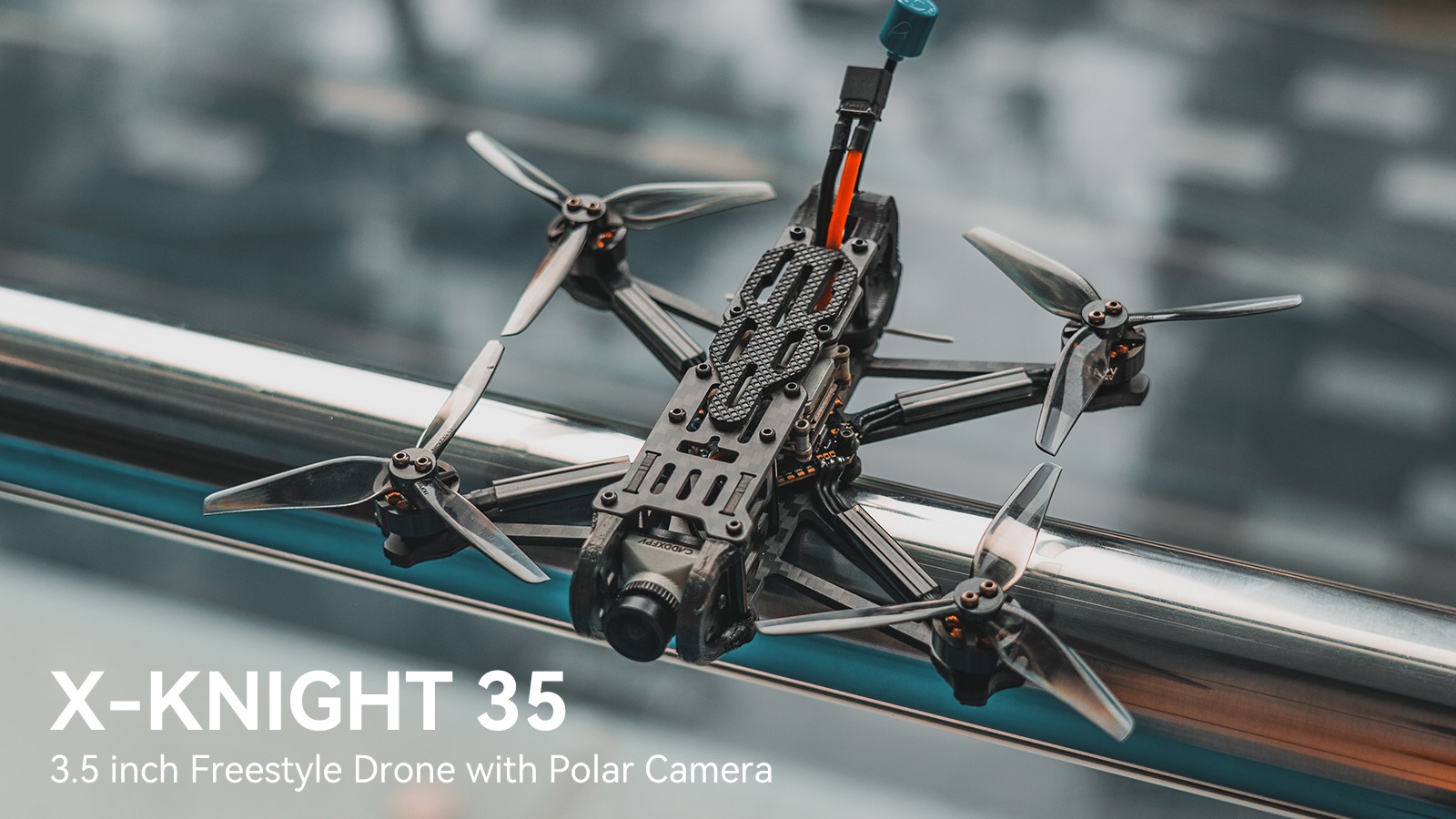 Available @
BetaFPV: https://betafpv.com/collections/x-knight-series/products/x-knight-35-fpv-quadcopter
Specifications:
Item: X-Knight 35 FPV Quadcopter
Weight: 142.9g (Without battery)
Motor: 1404 3800KV Brushless Motors
Power Connection: XT30 
Props: HQ 3520 3-Blade Propellers (Gray) / Gemfan 3520 3-Blade Propellers (Gray)
FC&ESC: F4 AIO 20A Brushless Flight Controller V3
Battery: 750mAh 4S 95C Lipo Battery
VTX&Camera: Caddx Polar Vista Kit (VTX)
FPV Camera Degree: 0°-60°
Diameter: 155m
Receiver: ELRS 2.4GHz Receiver / TBS Receiver
Flight time: 11~13 min smooth flight or 4~6 min flight of FPV freestyle tricks with 4S 750mAh battery
BetaFPV HX115 LR Toothpick quadcopter
BetaFPV also released HX115 LR 1S quadcopter, so called "flying battery". It has removable battery holder for 18650 type Lion battery and the option to use regular LiPo 1S batteries as well. The BNF HX115 LR quadcopter comes with 12A 1S FC with ExpressLRS RX on board.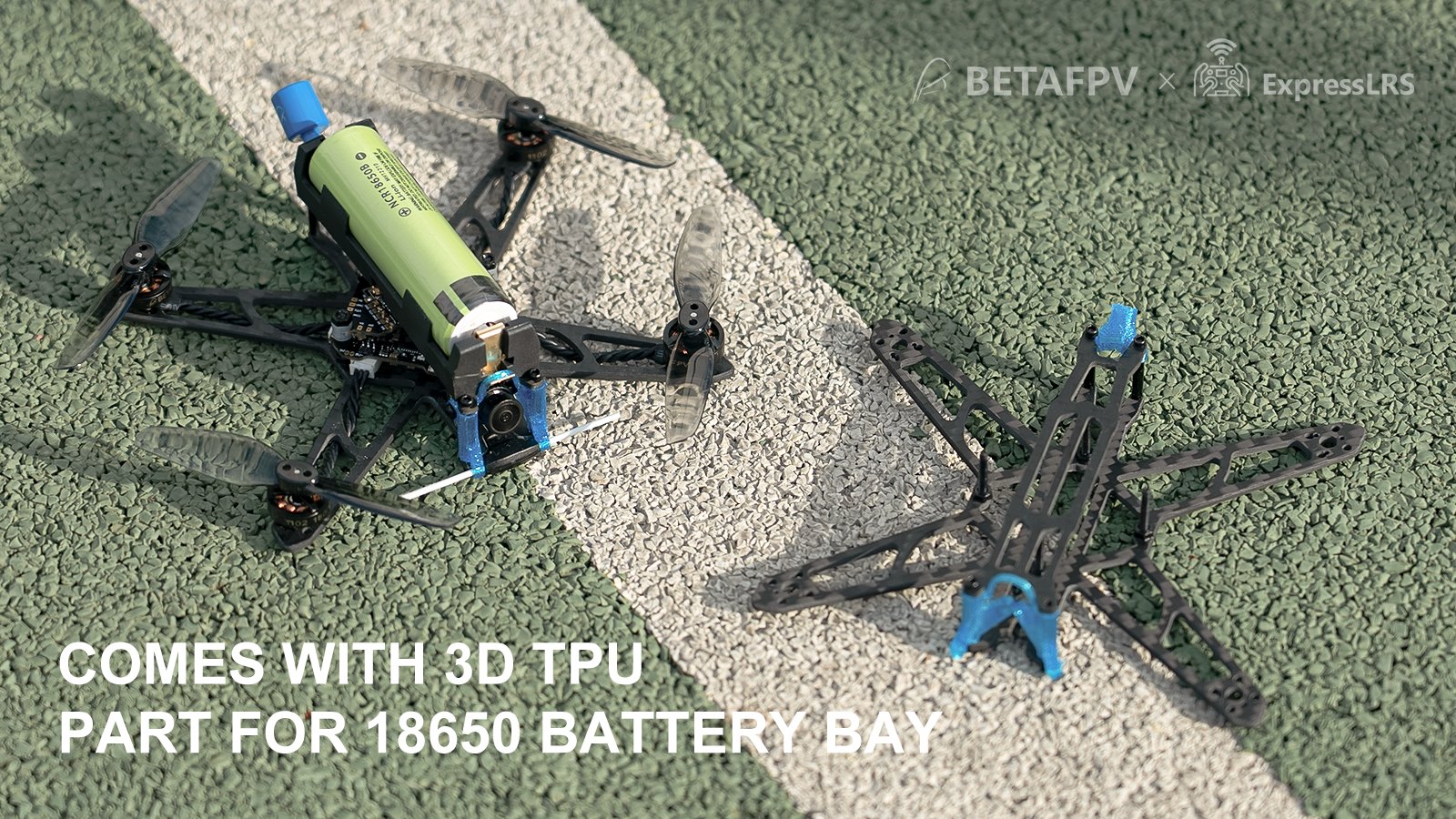 Available @
BetaFPV: https://betafpv.com/collections/expresslrs-series/products/hx115-lr-toothpick-drone
Specifications:
Item: HX115 LR Toothpick Drone
Wheelbase:126mm
Weight:44g
Motor:1102-18000KV
Charge connector:BT2.0 connector
Propeller:HQ 3020 2-Blade Propellers 1.5mm Shaft
Flight controller: F4 1S 12A AIO FC with ELRS 2.4G Receiver
Battery:BT2.0 450mAh 1S Battery
VTX: M02 25-350mW 5.8G VTX
Camera:Caddx ANT camera
Camera Tilt Degree:0-60°
Receiver:Built-in ExpressLRS 2.4G Receiver
Flight time:3-5min with BT2.0 450mAh 1S Battery / 15min+ with Sony VCT6 3000mAh battery
BetaFPV F4 1S 12A AIO Flight Controller
New 1S AIO toothpick board from BetaFPV. This time it supports up to 12A power output and has two options of integrated SPI receivers – ExpressLRS and FrSky receivers. This is the first toothpick board with integrated ExpressLRS receiver.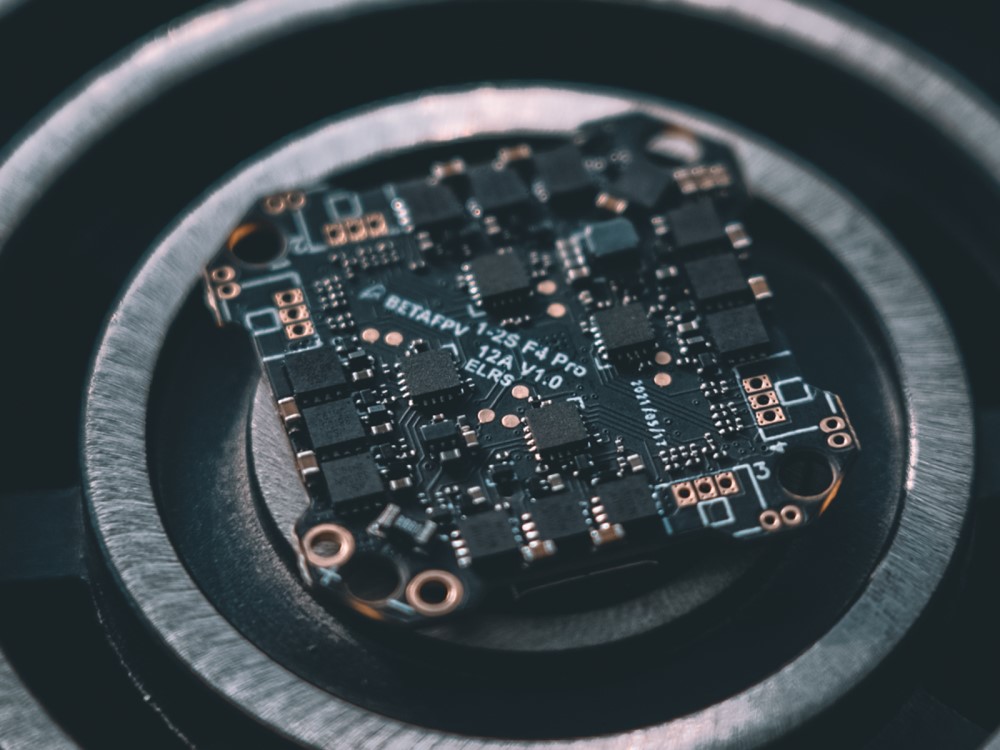 This FC is used in BetaFPV HX115 LR Toothpick quadcopter.
Available @
BetaFPV: https://betafpv.com/products/f4-1s-12a-flight-controller
XT-Xinte: https://www.xt-xinte.com/BETAFPV-F4-1S-12A-AIO-Brushless-Flight-Controller-with-ExpressLRS-Receiver-…-p936857.html
Specifications
Item: F4 1S 12A AIO FC (Frsky)
CPU: STM32F411CEU6 (100MHZ )
Gyro: MPU6000 (SPI connection)
Firmware version: betaflight_4.2.0_STM32F411
OSD: Built-in BetaFlight OSD (STM32 controls OSD chip over SPI in DMA mode)
Receiver: Integrated SPI ELRS Receiver / SPI Frsky Receiver
Motor Pin Connecter: 1.25mm Header Pins
Mounting Hole Size: 26mm x 26mm (suitable for whoop pattern mounting hole)
Weight: 4.74 g (without power cable and BT2.0 connector)
USB Port: Type-C