Wraith32 Metal Version BLHeli_32 ESC
Airbot has released a new metal version of Wraith32 BLHeli_32 ESC. It is an updated version from the previous Wraith32. Newest metal version ESC, as the name itself prompts, has metal casing MOSFETS. This new MOSFET package called DirectFET. The chip is covered with silver plated metal package instead of the plastic to minimize thermal resistance.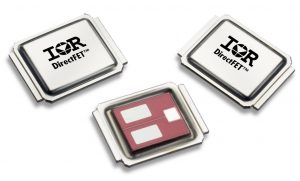 The new new metal version of Wraith32 has following new and upgraded features:
The metal MOSFET has a better heat dissipation and thus provides more power.
Improved power supply lines
More capacitors added.
Better stability
I'd like to remind you that Airbot Wraith32 were the first BLHeli_32 ESC on the market. The new Wraith32 Metal Version are pricy, prices tagged at $34.99. So it is marketed for Extreme Racers .
You can buy these ESC's from Airbot: https://store.myairbot.com/wraith32metal.html
Or from FPVModel: https://www.fpvmodel.com/wraith32-metal-32bit-blheli-esc_g1357.html
Features:
Build in Current sensor
On-Board RGB LED
2-6s LIPO input
35A designed
15*30mm