Review: AOKoda CX610 1S LiPo Charger
AOKoda has released a series of 1S battery chargers. We have a choice of 3 chargers: CX605 (charge current range: 0.1A-0.5A), CX610 (charge current range: 0.1A-1A) and CX610 4.35V version for charging LiHV batteries (but it can not charge 3.7V lipo batteries). Lets take a look at the CX610 version of the charger.
In the box you'll find charger istself, instruction manual, 3 pcs of JST-PH to micro Losi (Molex 2.0mm) and 3 pcs of JST-PH to JST 2.54mm apdapter cables.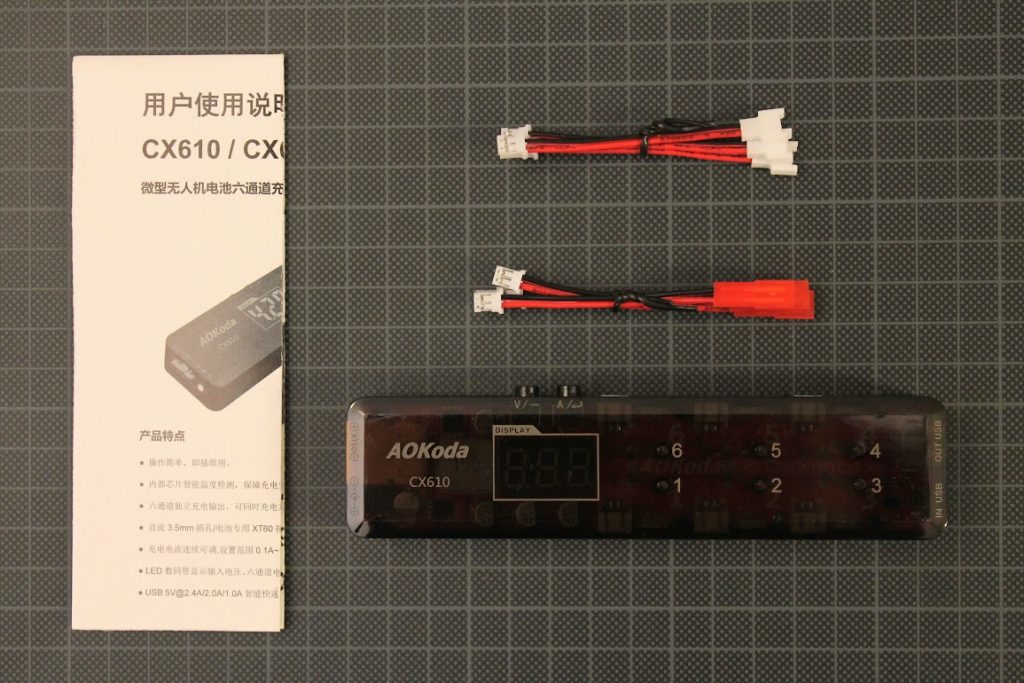 Charger can be powered from XT60 plug. You can use bigger LiPo batteries in the field.  Charger supports 3-6S (9-26V) Lipo input. Alternatively you can power from DC roung 3.5mm jack input with voltage range of 9-26V.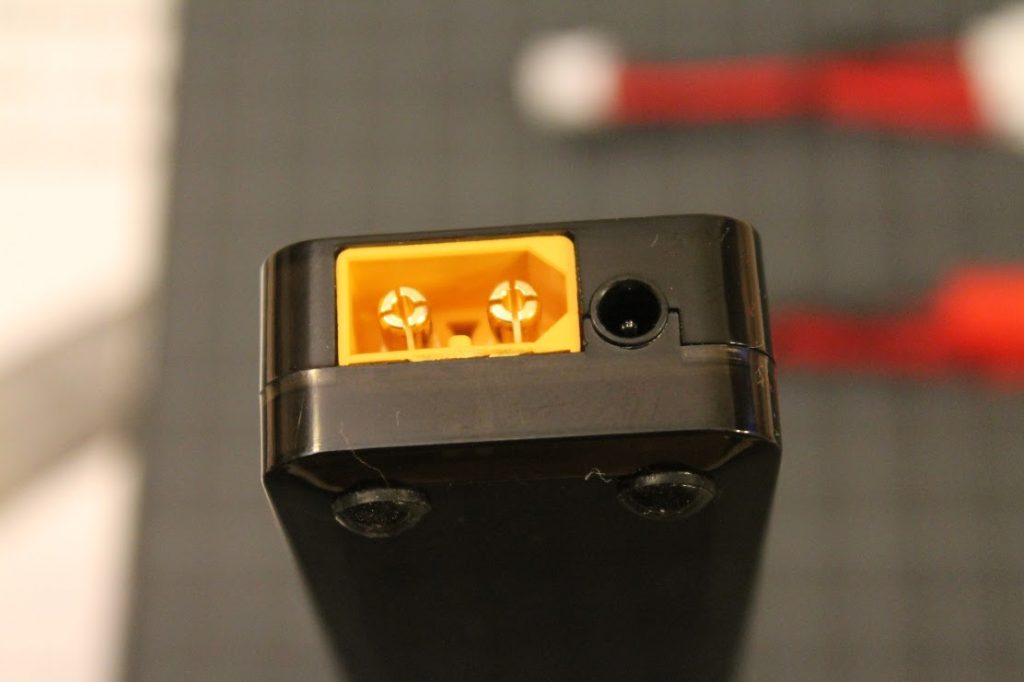 On the other side of the charger you'll find micro USB power input (simple mobile phone charger can be used as power source) and USB port for charging output (0.5A-2.4A).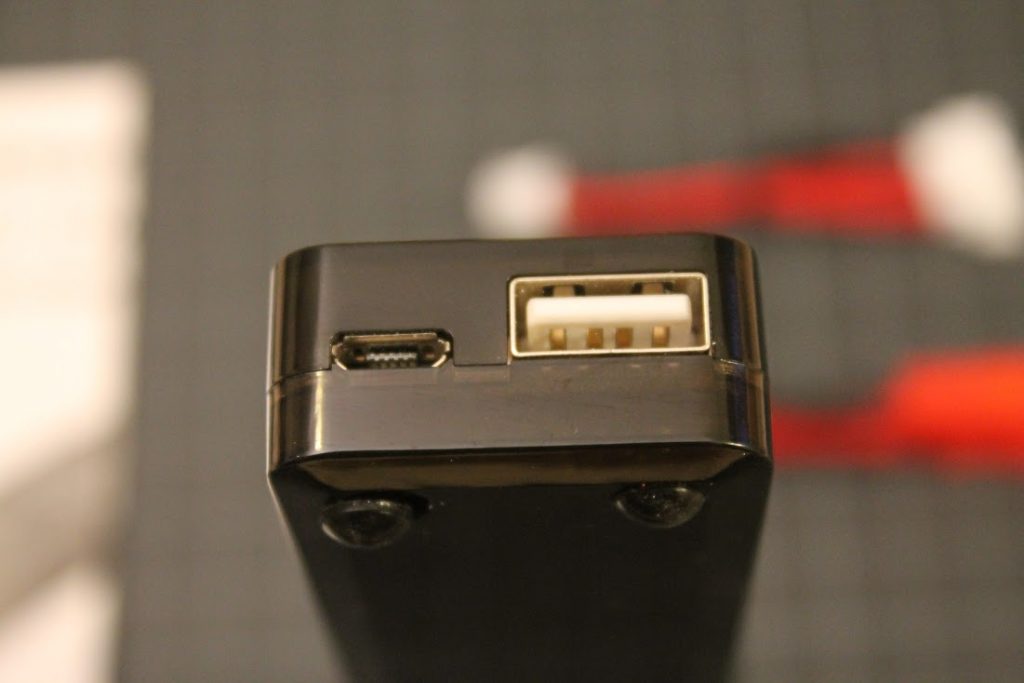 Charger has JST-PH (2.0mm pitch, also called mCPX) and PicoBlade (1.25mm pitch also incorrectly called as EFlite MCX ) connector slots. 3pcs on the one side: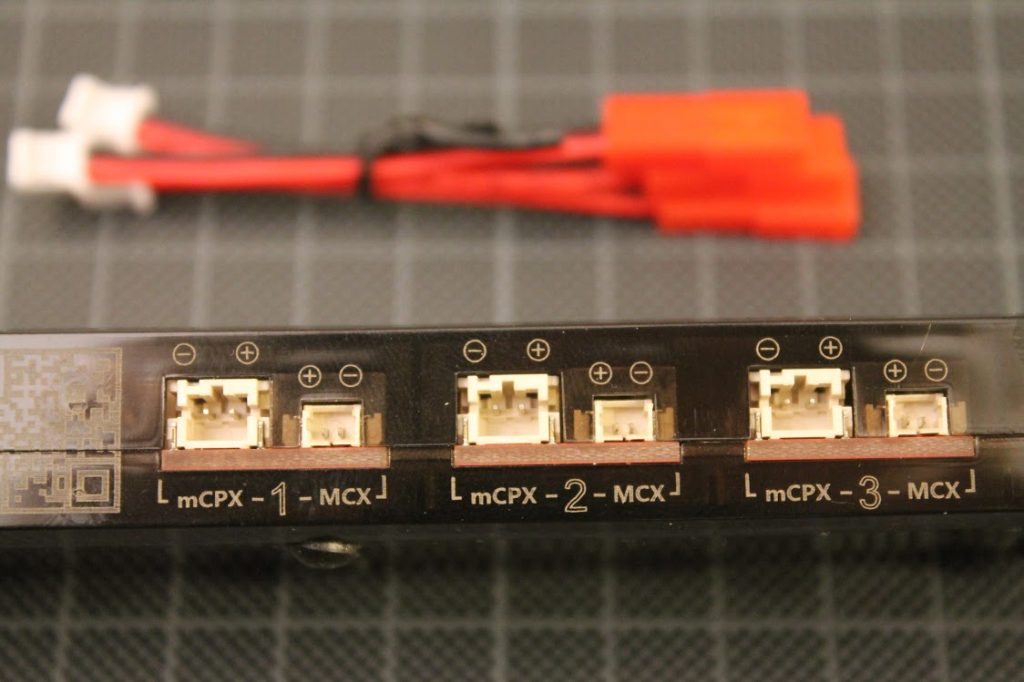 And 3 pcs on another side: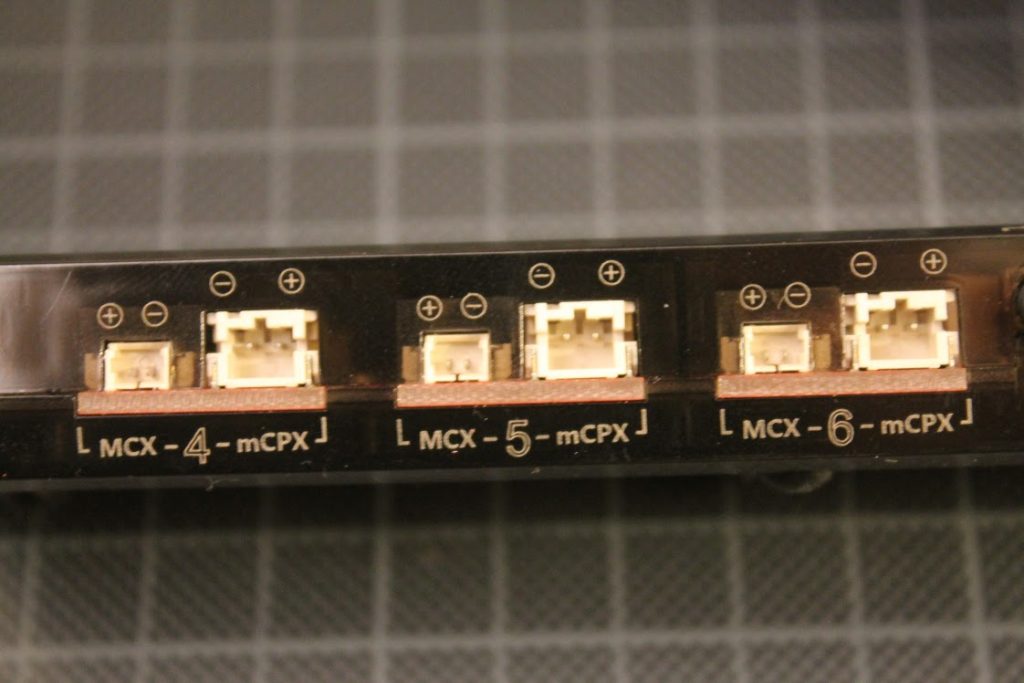 There are also 3 adapter cables from JST-PH to Molex and 3 adapters from JST-PH to JST 2.54mm plug.
Once power source is connected, charger shows source voltage and starts to scan for connected batteries – green light is alternatingly swhitching from 1 to 6: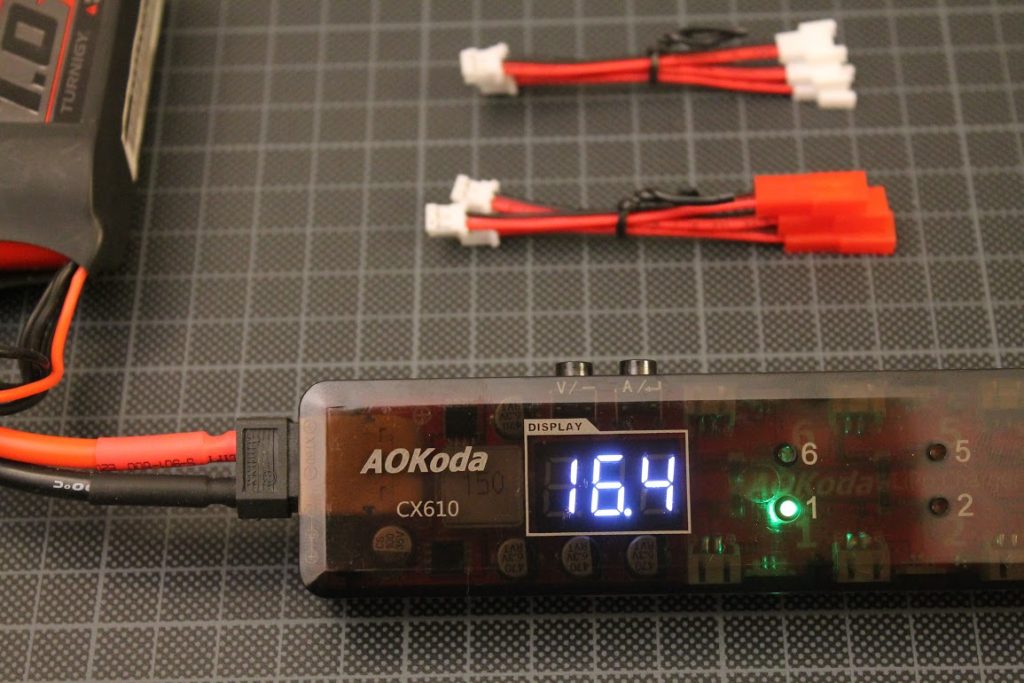 You can select the power source as DC or Battery by long pressing the V button and selecting the source by short pressing the same V button. Press A button to confirm the setting:
Once battery source is selected, it automatically detects the cell range and sets the low voltage cuttof accordingly. You can set your desired cutoff voltage by short pressing V button on the charger and cycling the voltage values with pressing V button while low voltage is displayed. Short press on the button A confirms the setting: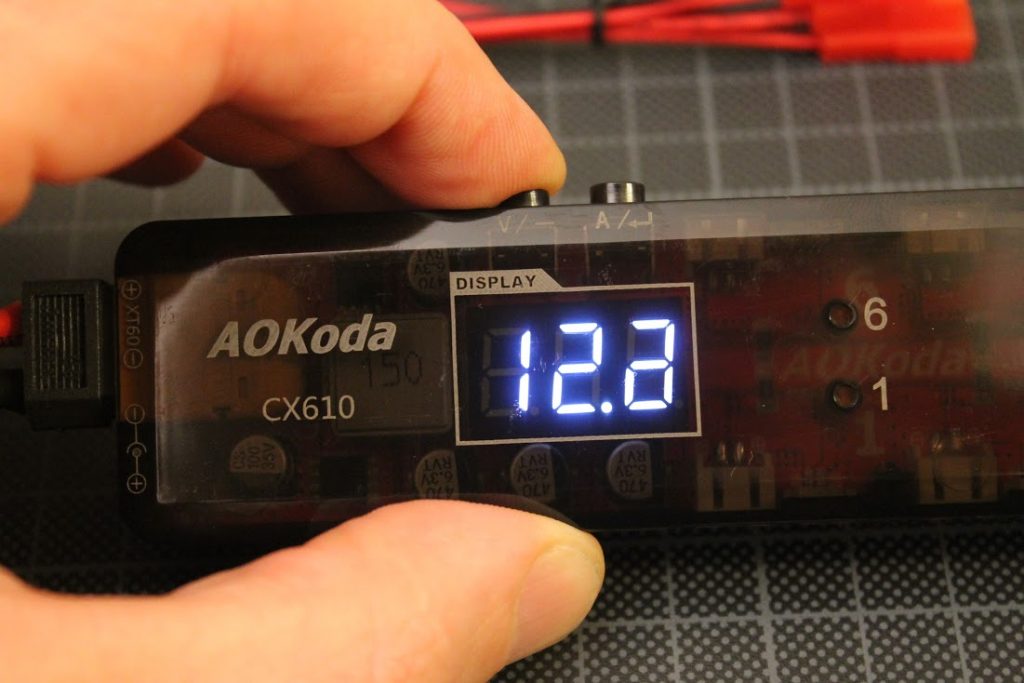 When the power source voltage drops down to the Low voltage setting, the charger will display "Lo" warning and will stop all batteries charging.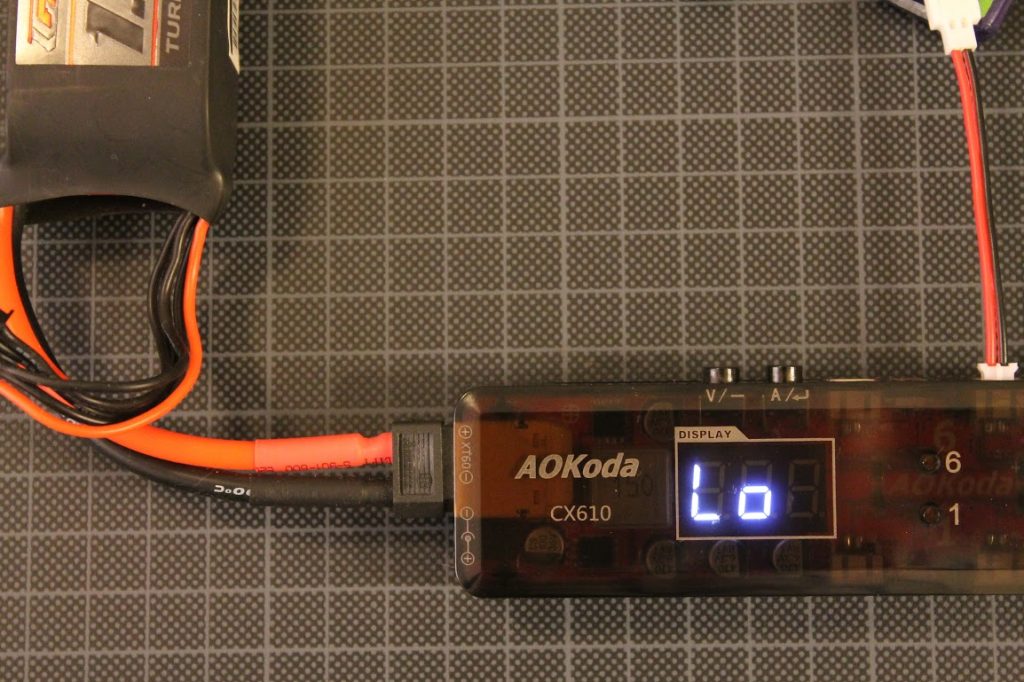 To change the charging current setting, press shortly the A button. Charging curent will be shwn on the display. Press V button to cycle the current setting and press A button to confirm:
Once battery is connected, charger automatically starts charging. While charging Display indicates the number of the battery and the current voltage of the battery:
Green LED indiccates that charging of the particular battery is complete.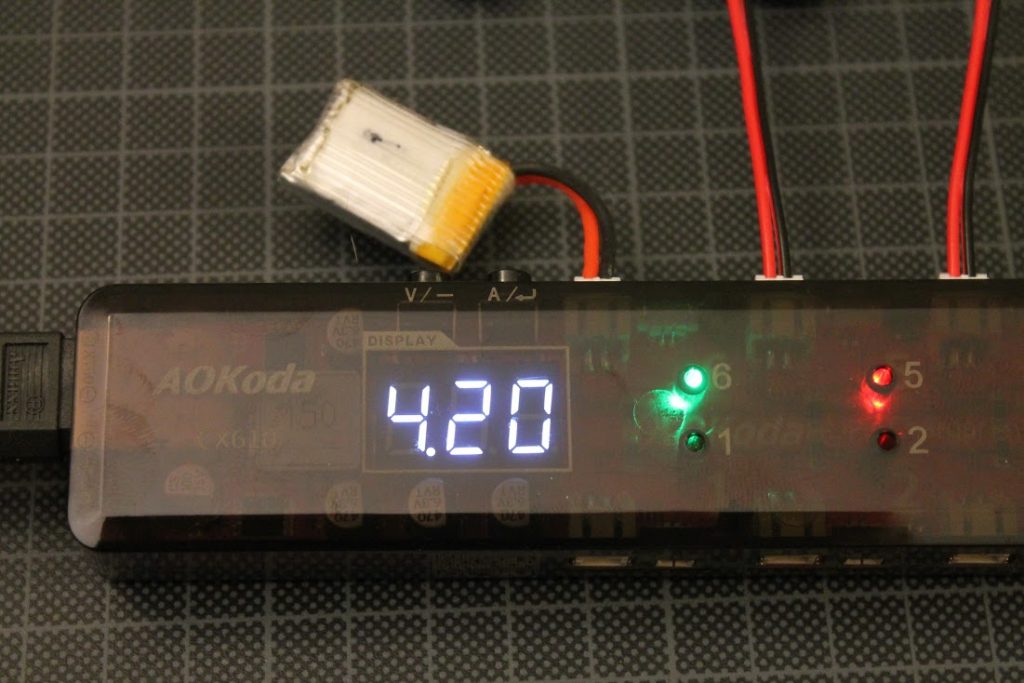 You can charge the batteries and your mobile phone simultaneously!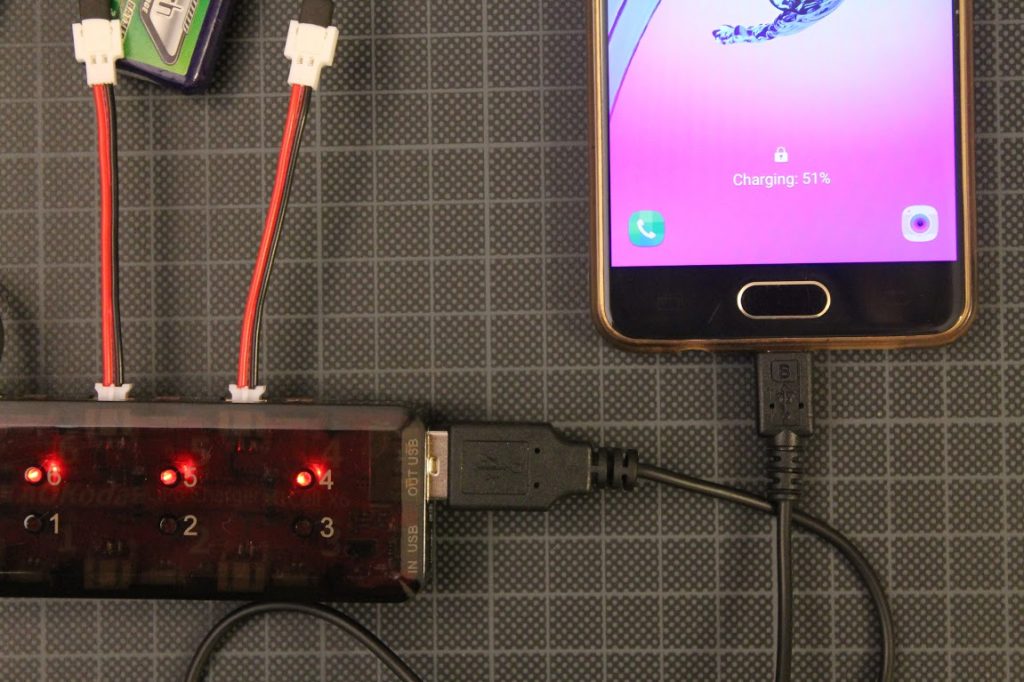 Charging current setting is single for all charging ports, unfortunately you cannot set individually for every battery. This means you shouldn't charge small batteries (eg. 150mAh) with a bigger batteries (eg.500mAh), when chacrging current is set more than 0.5A.
GOOD
Individual charging of up to 6 batteries simultaneously
Changeable charging current from 0.1A up to 1.0A
Battery voltage display for each battery while charging
Automatic charge start
USB charging port with up to 2,4A current
Can be powered from: XT60 battery, DC 3.5mm  or micro USB input.
Configurable power source low voltage cutoff
Automatic LiPo battery cell count detection and cutoff voltage setting
BAD
Cannot set charging current individually for every battery
No charge to storage voltage function
No built-in Molex connector type slots (but adapters included)
CONCLUSION
Truly universal and versatile charger. Up to 6 batteries charged simultaneously, but each battery charging is controlled individually. You can see the each battery charged voltage while charging is in progress. Can use either LiPo battery, either DC power adapter or any mobile phone charger as power source. Has low voltage cutoff, so it will not drain your pricy bigger lipo batteries used as power source. The biggest cons for me is absence of Molex connector type slots, but the adapter cables are provided, so I still can charge my batteries. Other than that I do recommend this charger for everyday, everywhere usage. Really satisfied with it.
Can be purchased @ Banggood: https://www.banggood.com/AOK-CX605-CX610-6CH-DCXT60USB-Battery-Charger-for-3_7V-1S-Lipo-Battery-p-1158468.html