Review: Diatone Mamba MSR RX and Mamba TX500 VTX
Diatone has interesting AIO device – it is FrSky D16 compatible Mamba MSR receiver and 5.8 GHz Mamba TX500 video transmitter combo. This combo is also called Diatone Ultra AIO.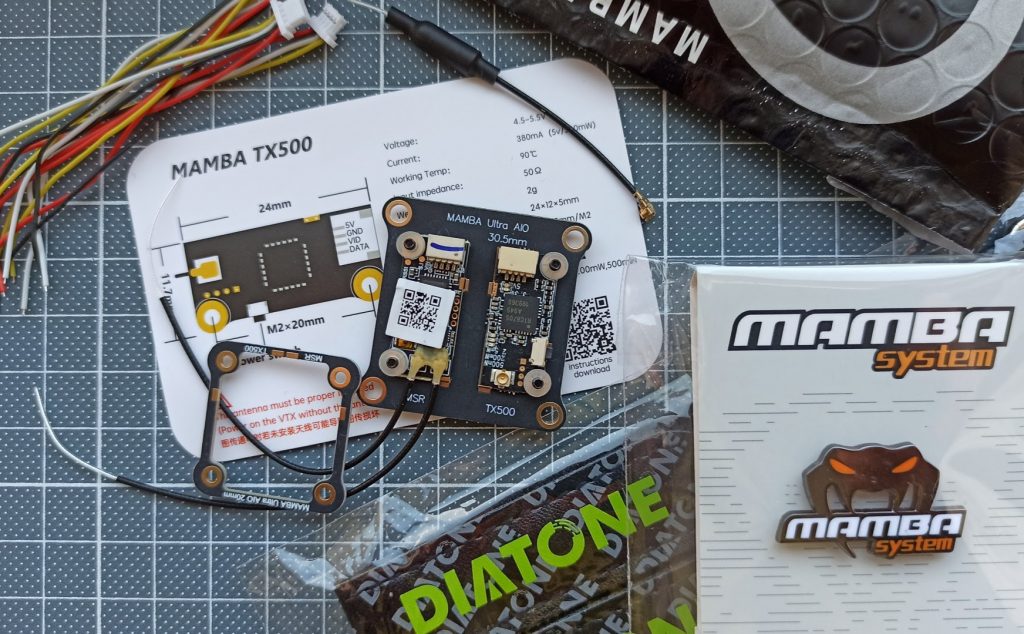 Specifications:
MAMBA MSR D16 ACCST Receiver
Working Voltage: 3.5- 10V
Working Current: 70mA /5V
Channel:16CH(1~16CH: SBUS,1~8CH:CPPM)
Size: 24×11.7×4.4mm
Antenna Connector: IPEX4
Protocol: ACCST D16 FCC/LBT
ACCESS (needs to upgrade to the corresponding protocol)
Product Size:24×11.7×4.4mm M2(20mm×2)
Weight: 1.6g
MAMBA TX500 Video Transmitter
Working Voltage: 4.5- 5.5V
Working Current: 380mA (5V/500mw)
Working Temperature: 90 ℃
Video Input Impedance: 50Ω
Size: 24×11.7×5.5mm
Antenna Connector: IPEX
Video Format: NTSC / PAL
Protocol: IRC
Output Power: 25mw/200mw/500mw/
Product Size: 24×12×5.5mm M2(20mm×2)
Weight: 2g
Supply : 5.8G sleeve dipole antenna×1
4pin Cable×4
20mm PCB Adaptor Board×1
30.5mm Adaptor Board ×1
The contents of the package
Diatone Mamba TX500 VTX and Mamba MSR receiver comes with the SH1.0 4pin silicone wire pigtails, 20x20mm and 30x30mm adapters, M2 screws, rubber grommets and the linear dipole antenna with the IPEX connector.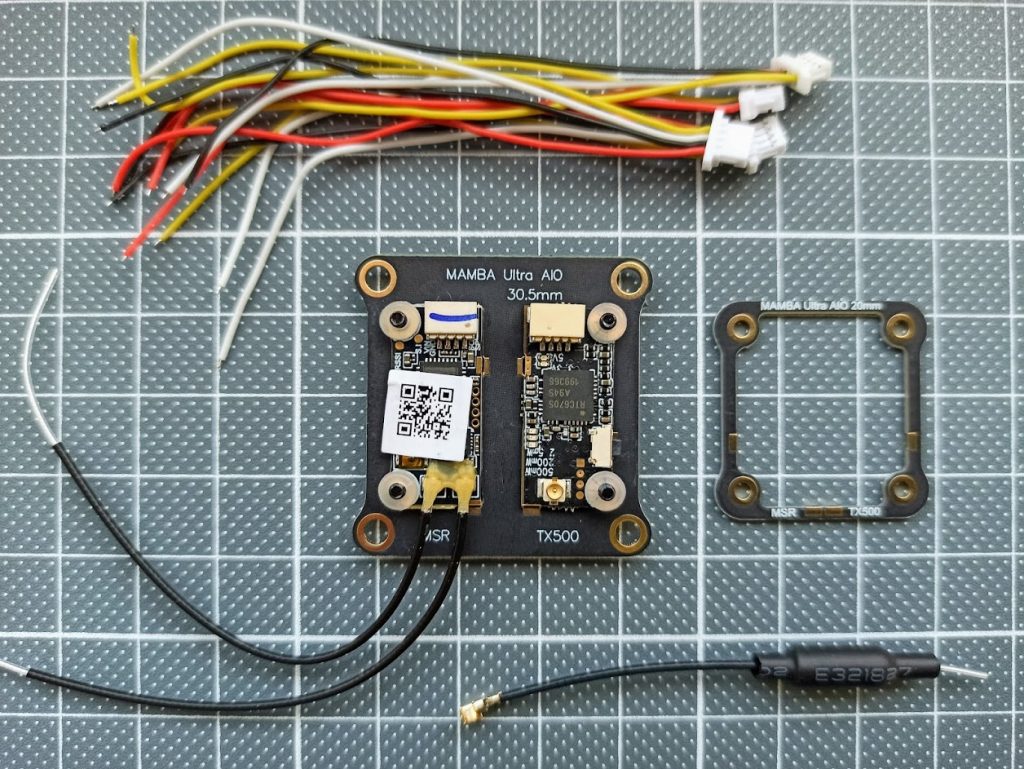 The package has 4 pieces of SH1.0 4pin silicone wire pigtails. You have two pieces as spares.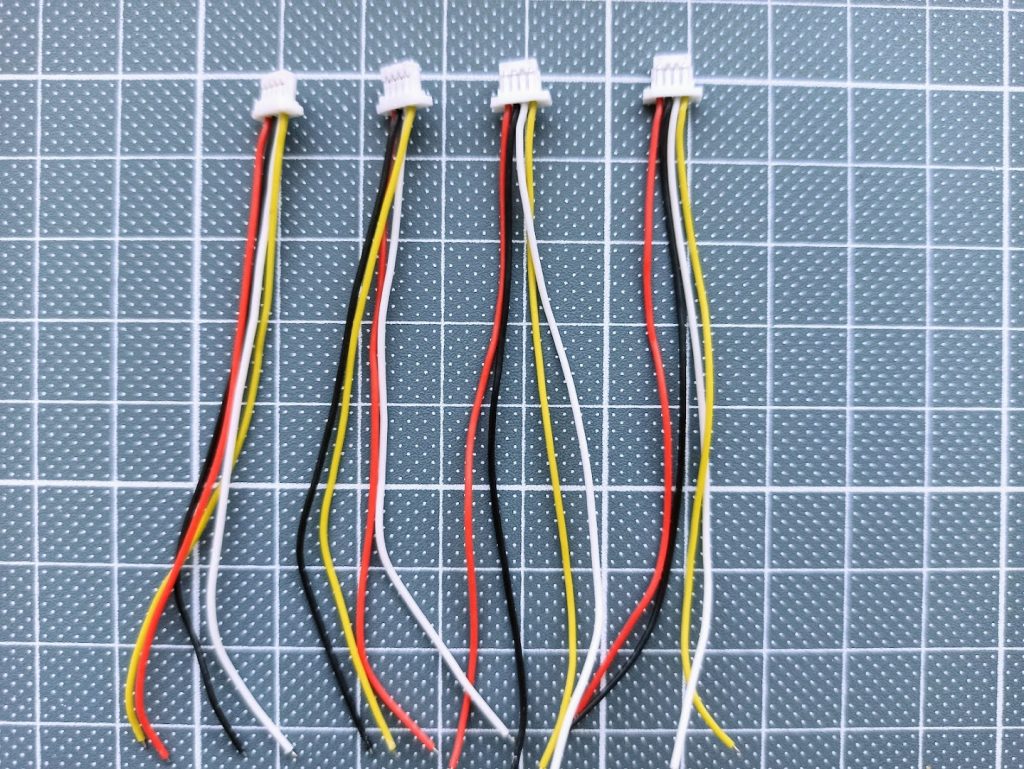 The weight
The weight of the Mamba MSR receiver is only 1.5 grams.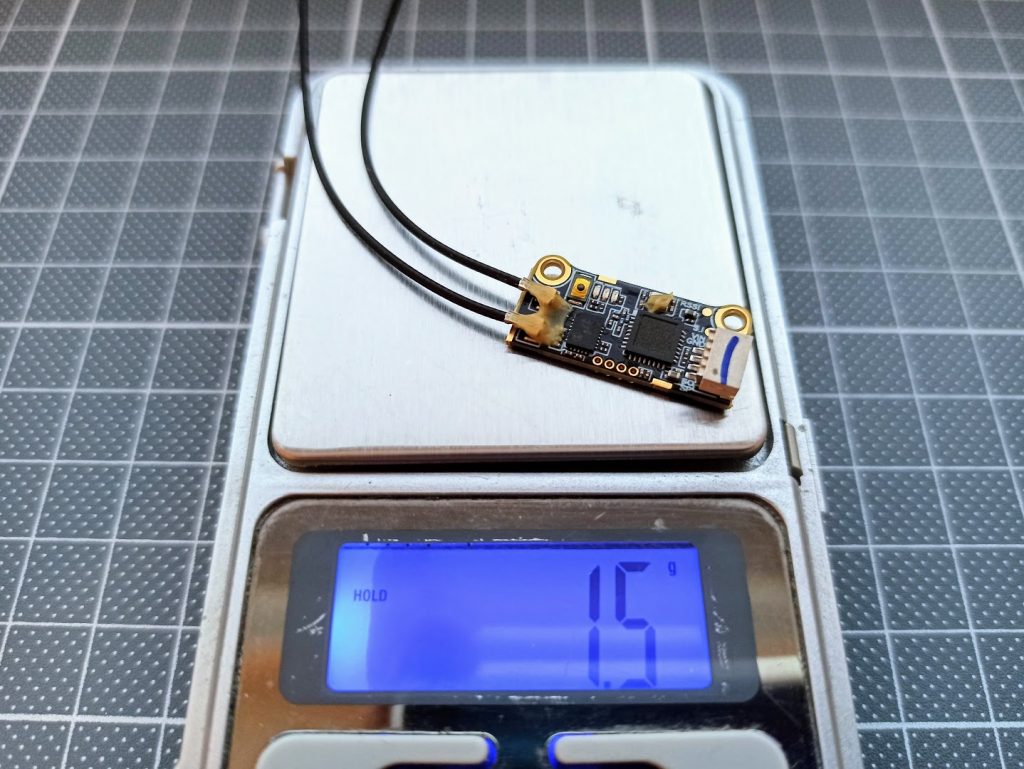 Its just a bit more than R-XSR receiver which weights 1.3 grams.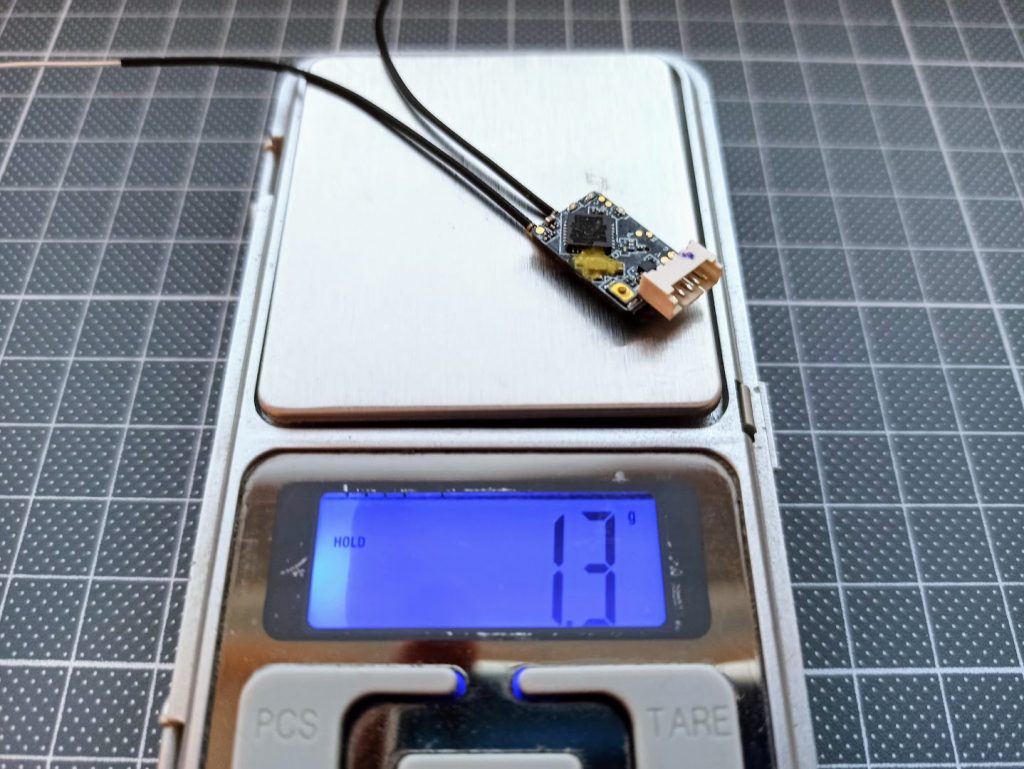 The Mamba TX500 VTX weights only 1.2 grams.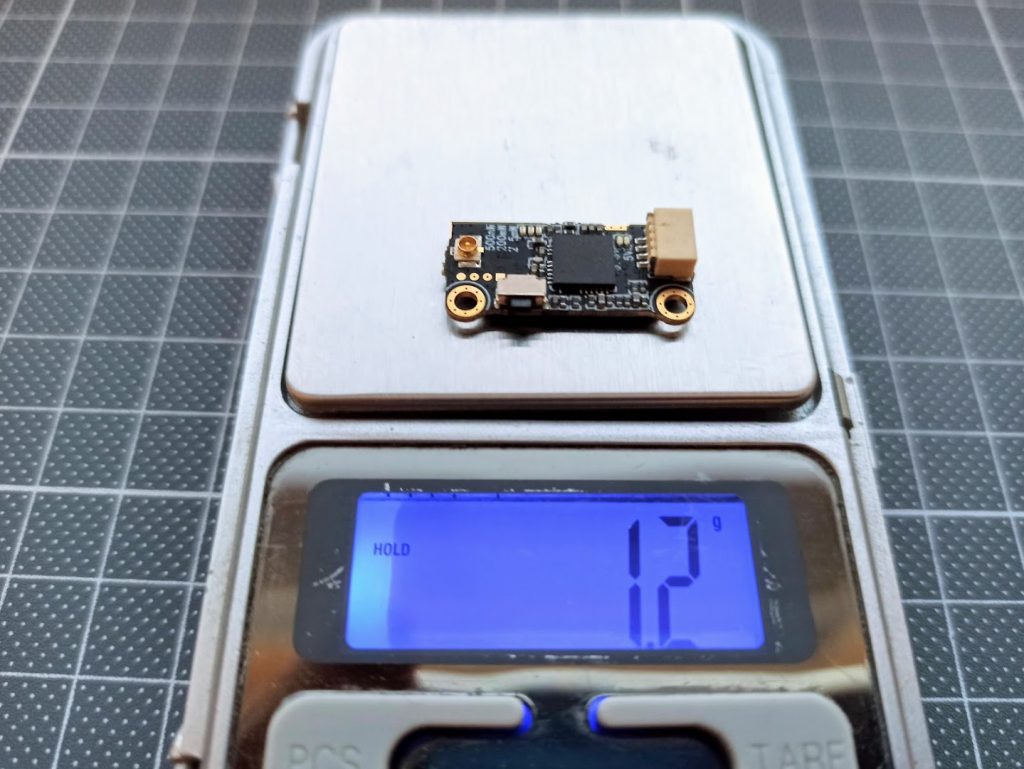 Weight of the Mamba TX500 VTX and MSR RX and 20×20 adapter is only 3.2 grams.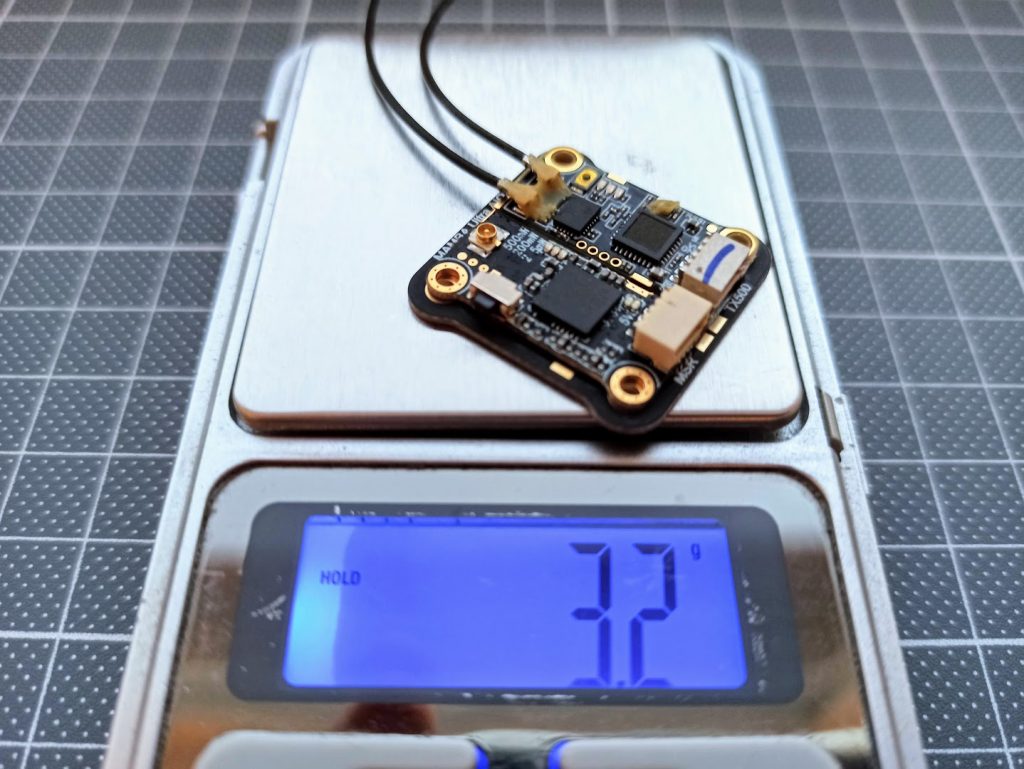 Weight of the Mamba TX500 VTX and MSR RX and 20×20 adapter is 4.4 grams.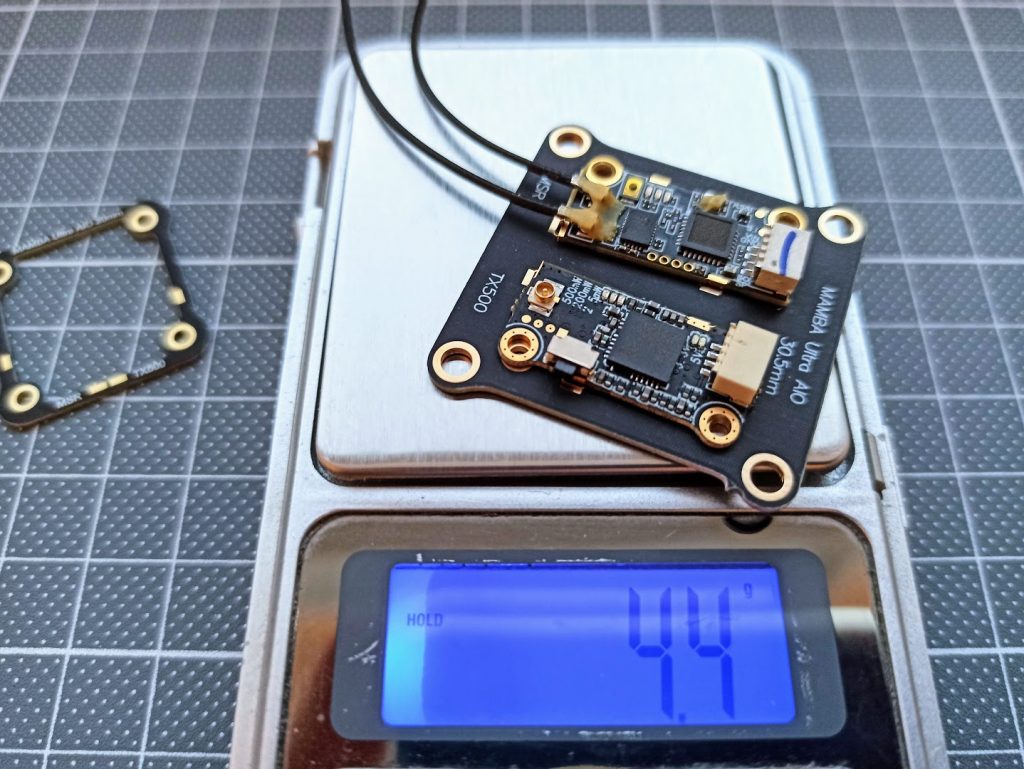 Diatone Mamba Ultra AIO has two stack mounting options for 30x30mm and 20x20mm mounting sizes.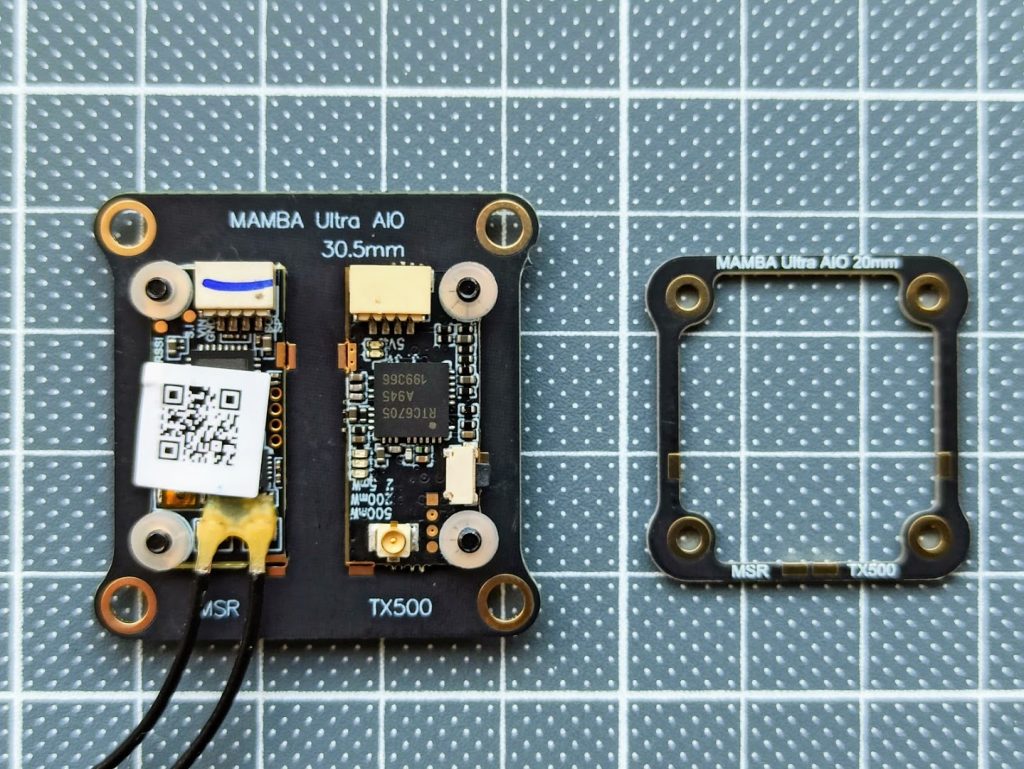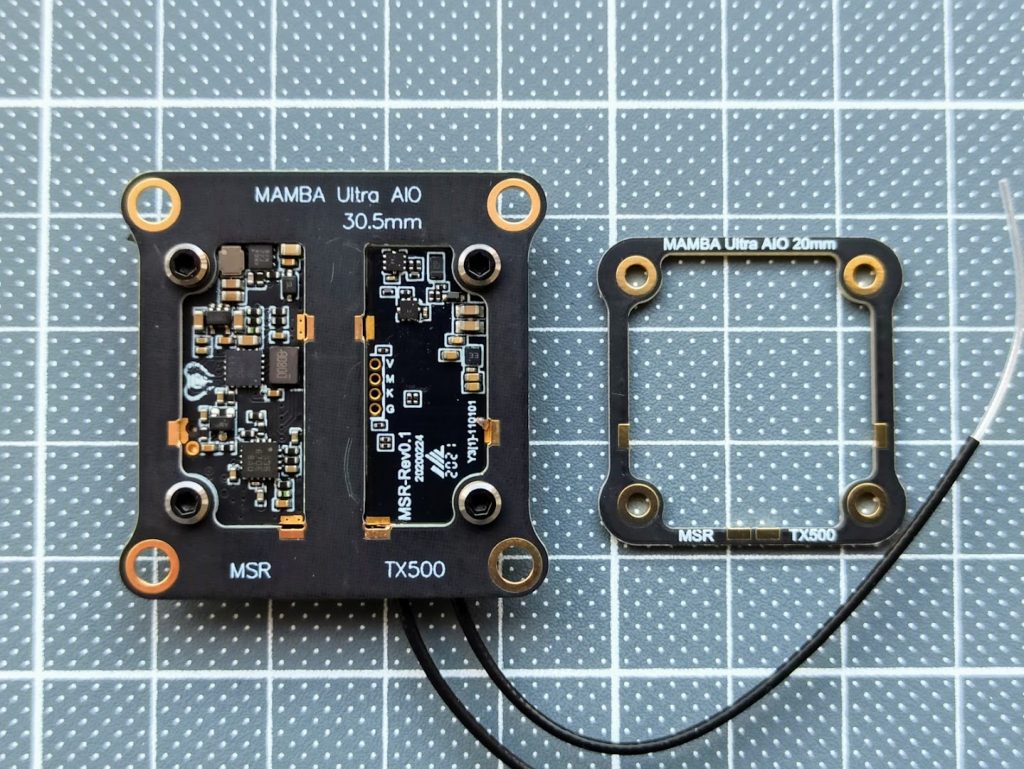 The Diatone MSR receiver has full compatibility with FrSky R-XSR. It uses the same chips and the same schematic.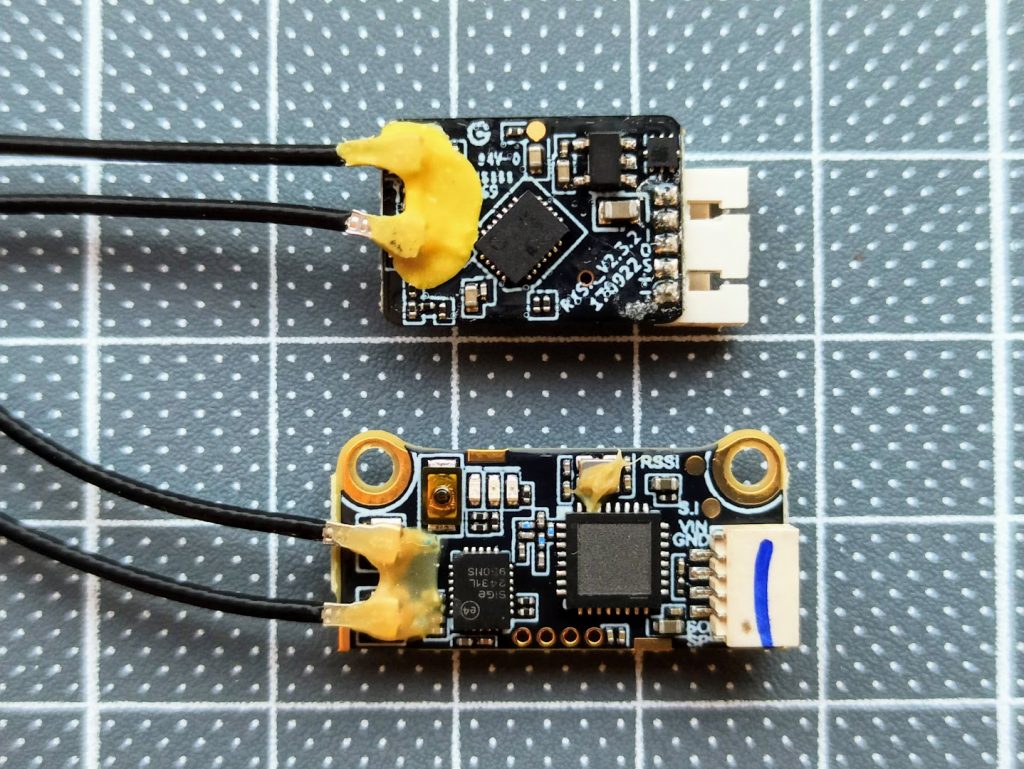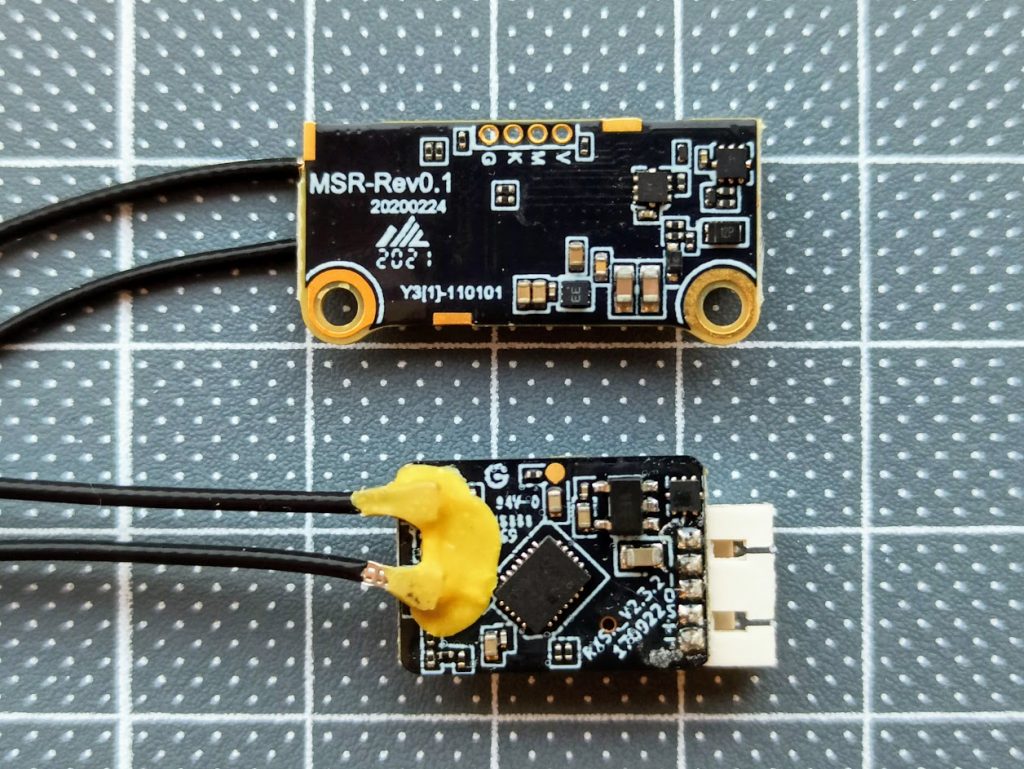 You can use the same firmware as FrSky R-XSR receiver. If you want to change the receiver between the FCC and LBT versions you can just flash the appropriate firmware. R-XSR and Mamba MSR receiver ACCST V1 firmware: https://drive.google.com/file/d/12TbXeAeZKepcSkDZIl8EEPXkDqobqSQw
Diatone Mamba MSR receiver pinout:

Fun fact: This is the only FrSky receiver and VTX combo in the market as I know it. Other combos are TBS CRSF Nano receiver with TBS Unify Nano VTX, ImmersionRC Ghost Hybrid 5.8GHz vTx/2.4GHz Rx. If you know any more please let me know in the comments.
Diatone Mamba MSR receiver user manual: https://cdn.shopifycdn.net/s/files/MSR_Receiver_09_CN-EN.pdf?v=1602658047
Can be purchased only as MAMBA MSR D16 ACCST Receiver RX LBT/FCC and MAMBA TX500 Video Transmitter VTX combo:
Banggood: https://www.banggood.com/MAMBA-Ultra-AIO-Module-MSR-D16-ACCST-Receiver-and-MAMBA-TX500-VTX-p-1788065.html
GetFVP: https://www.getfpv.com/diatone-mamba-ultra-aio-rx-tx500-vtx-combo-fcc.html