Review: Eachine C800T camera
Eachine recently released C800T camera. This is the interesting camera with declared 16:9 aspect ration and CCD image sensor. I think this camera deserves a detailed review.
Camera is packed nicely in foam inside the carton box. Carton box resembles the RunCam packaging.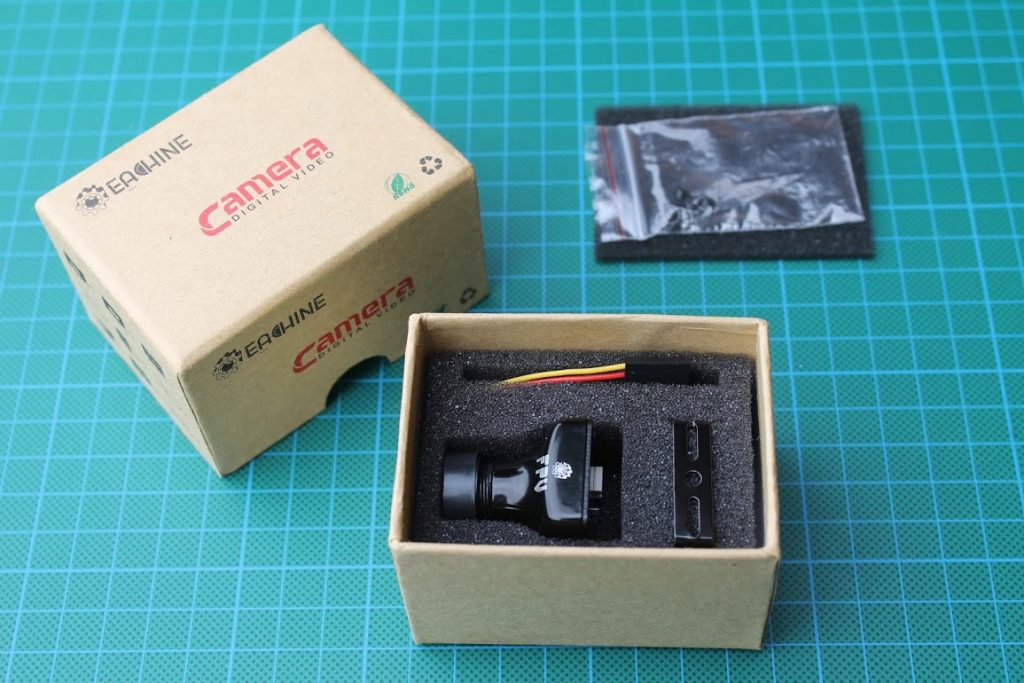 Package contains camera, aluminium camera bracket, 4 pcs of M2 mounting screws and 3 wire 1.25mm "JST" cable. No user manual or any specs sheet, even no naming of the camera on the box.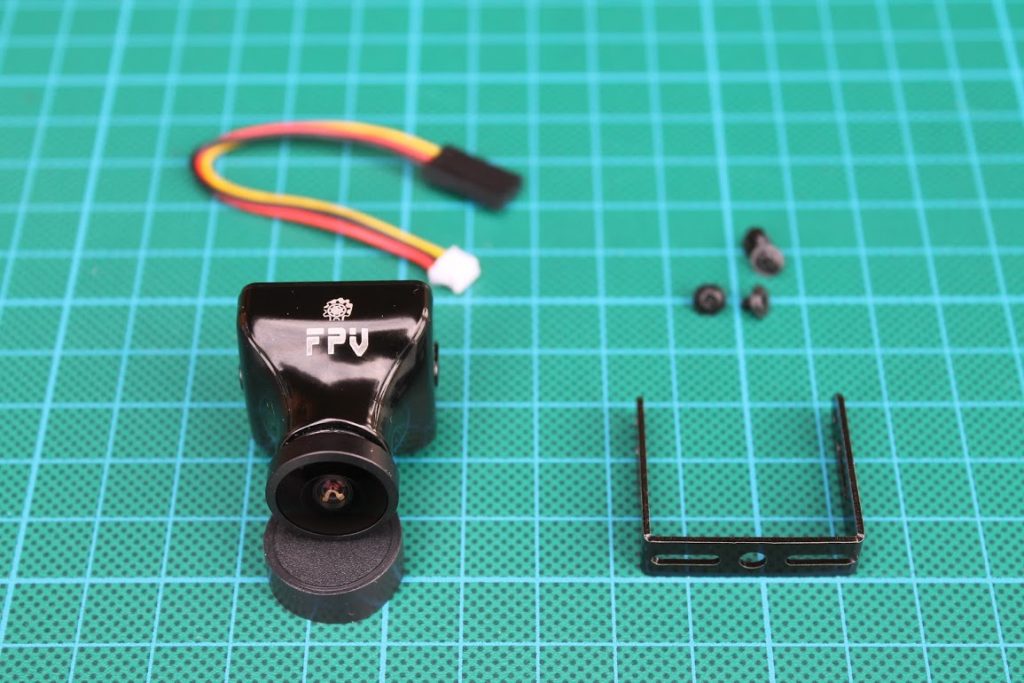 Camera is fully enclosed in the metalic case. This adds more weight, but also helps to eliminate RF noise from camera electronics.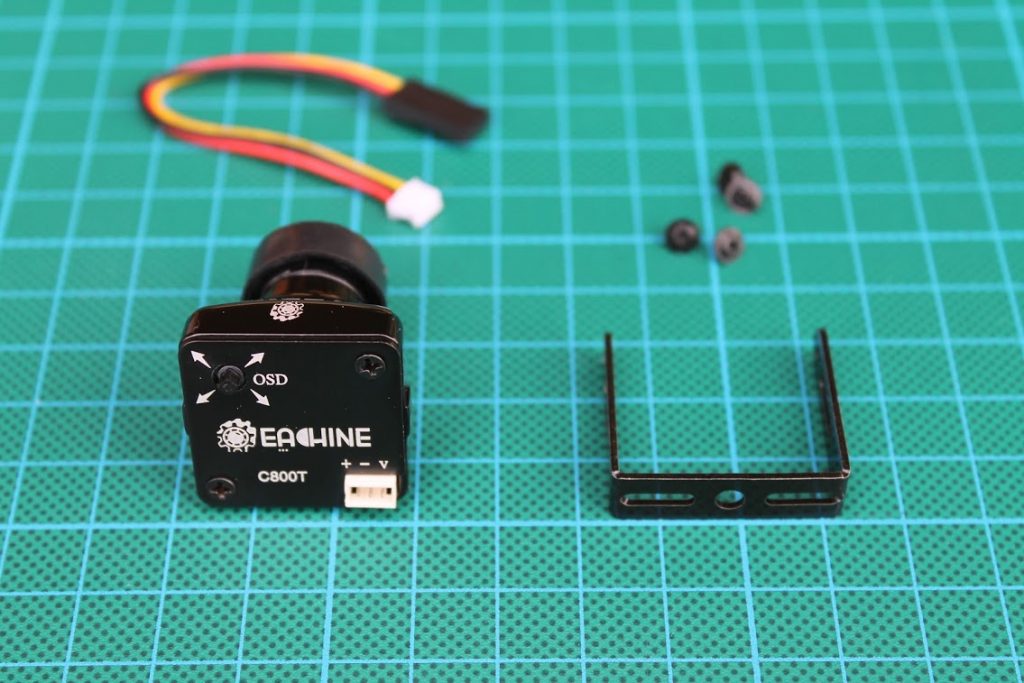 There is OSD control joystick on the back of the C800T camera.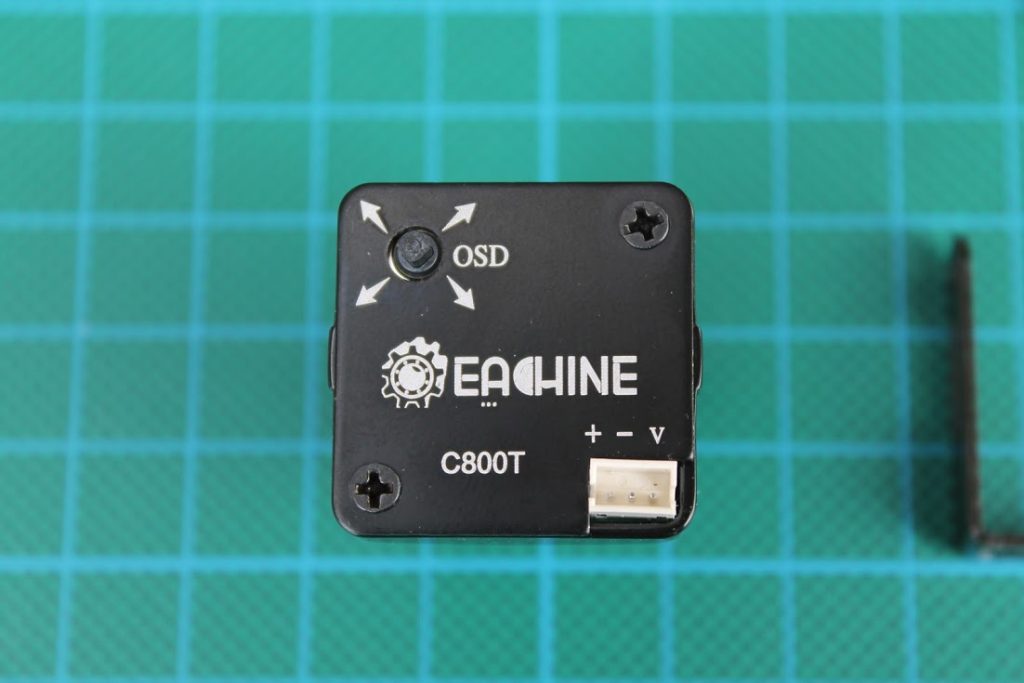 Large lens with focal length of 2.5mm and a field of view about 150°.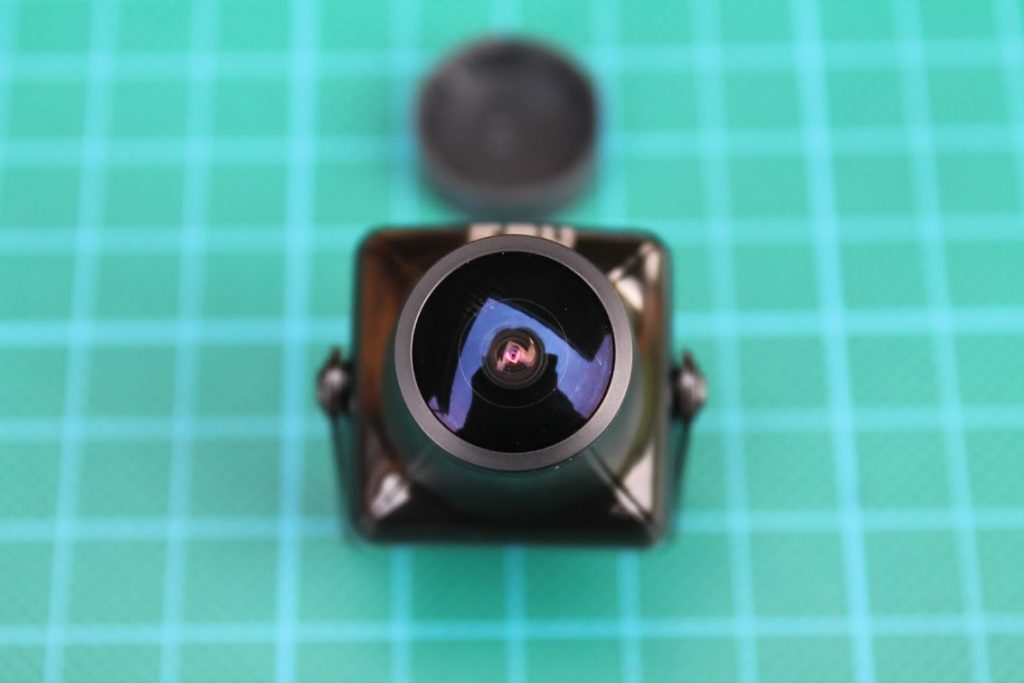 Aluminium mounting bracket is upplied with this camera.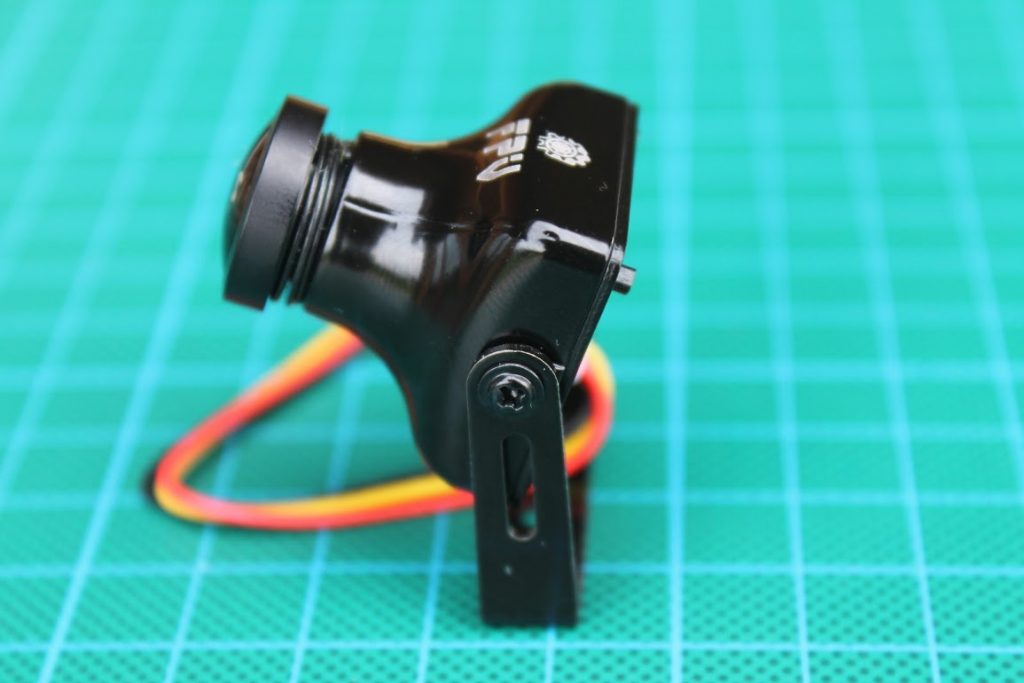 Side by side comparison with classic HS1177 
Camera lens is M12 size, fixed with a spring instead of the ring as on HS1177.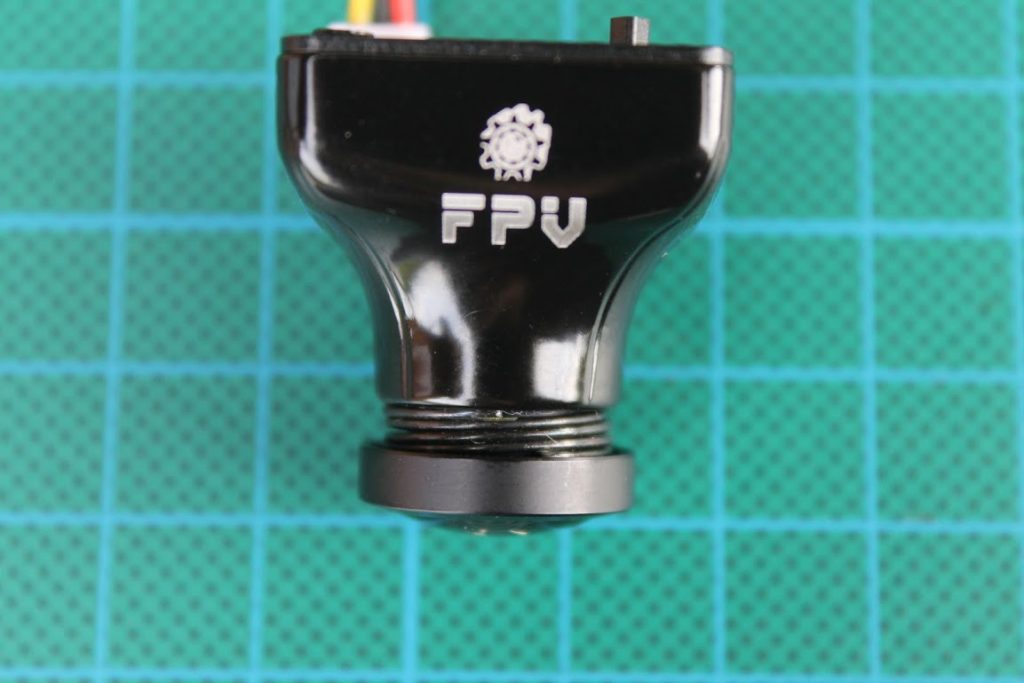 Camera weights 18.6g, more than declared 15g in specification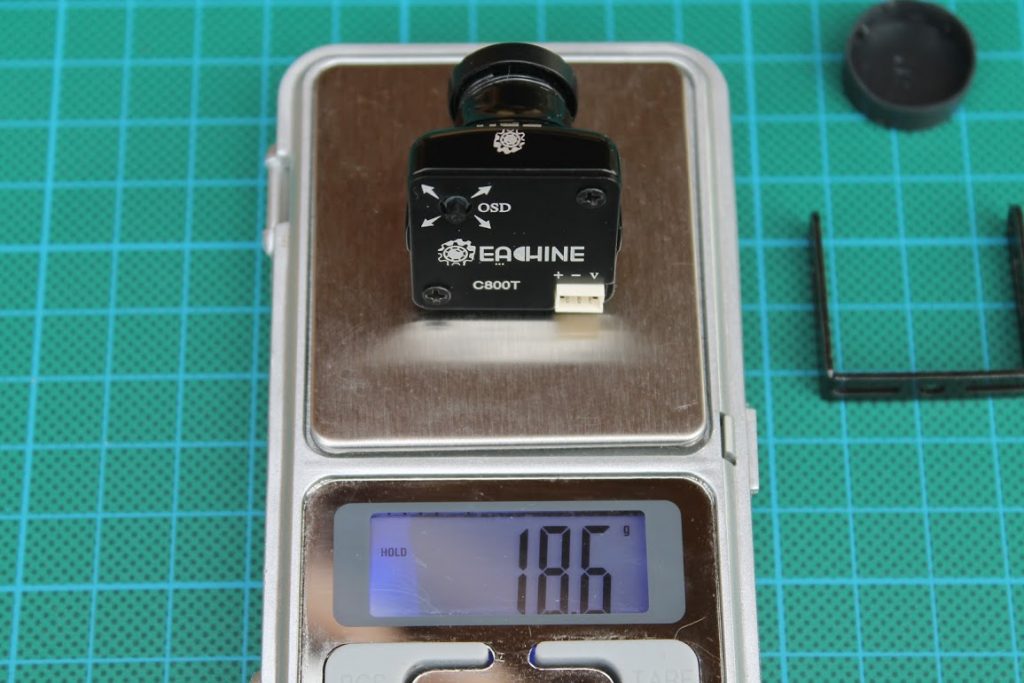 Weight with bracket is 20g.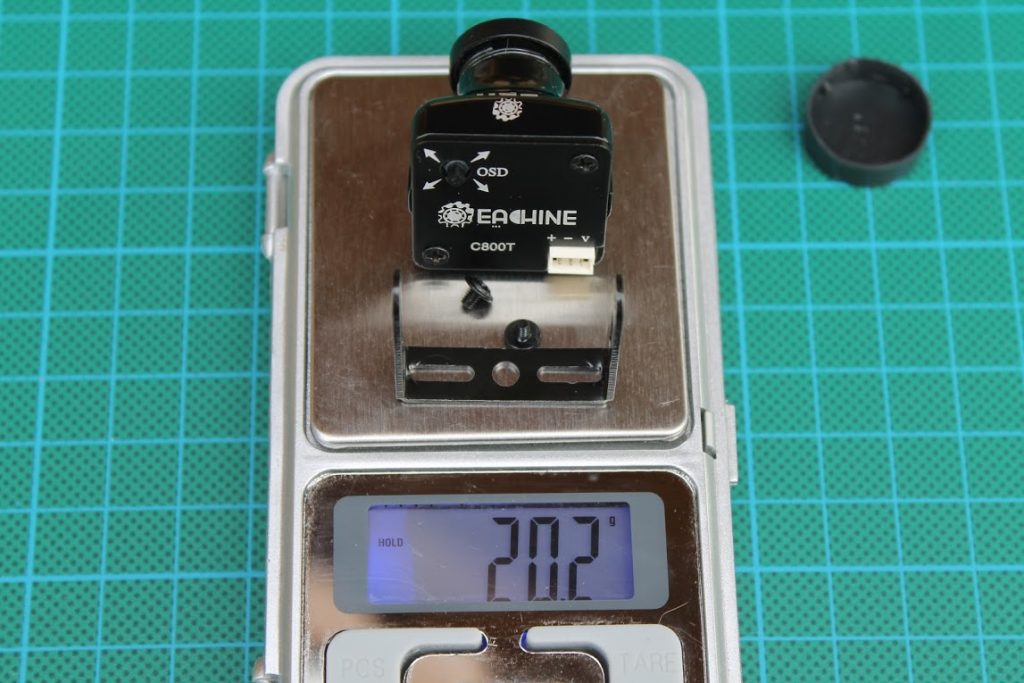 Camera width is 26.9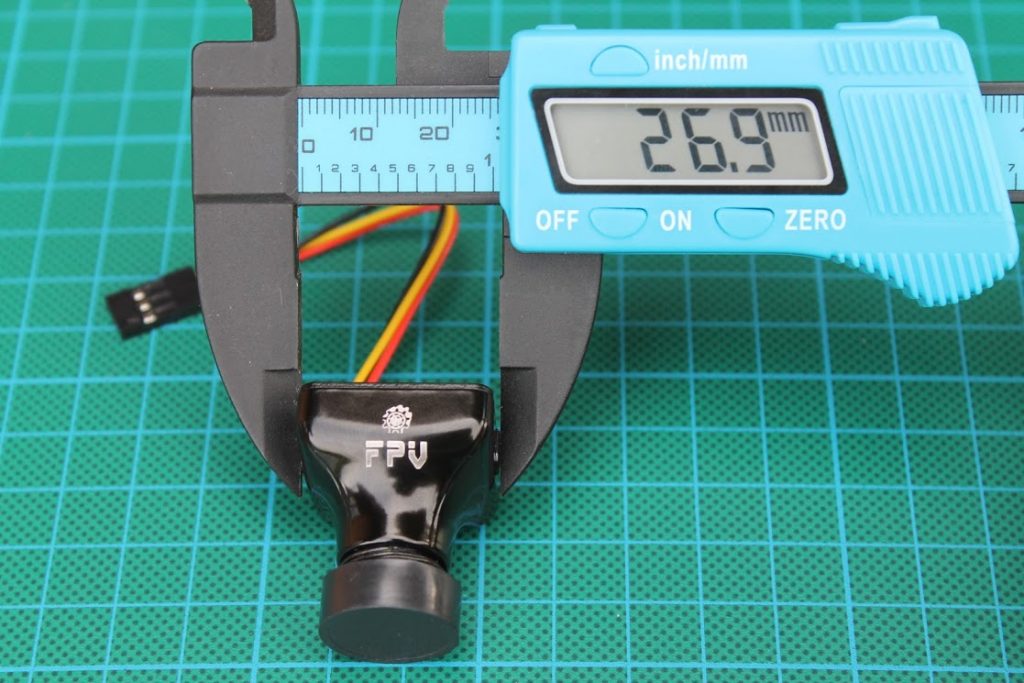 While classic HS1177 style camera width is 28mm. So there will be a gap between standart camera mount and camera case. (see below)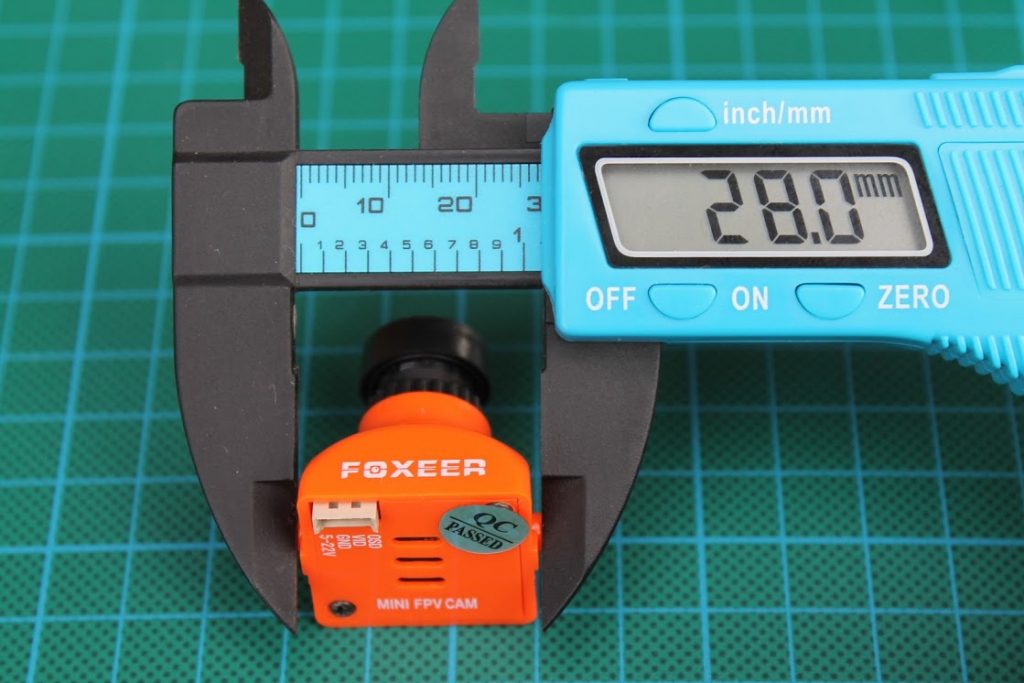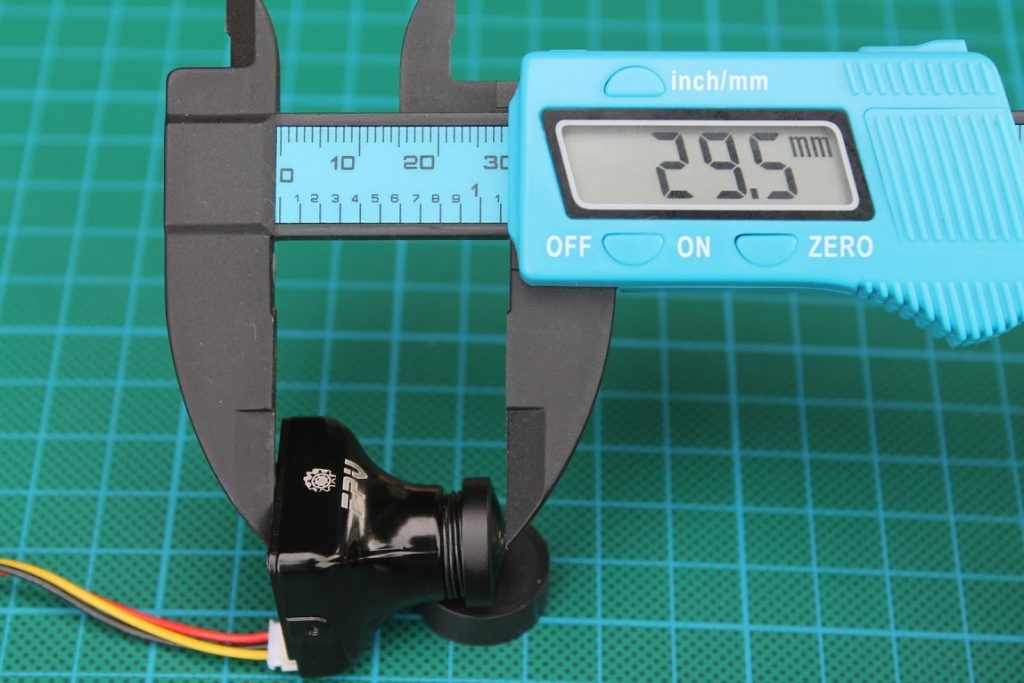 Because of the non standart dimensions there is a gap of about 2mm between the camera and mounting
Camera can be easily disassembled by unscrewing two screws on the back. On the front side of the PCB we see wide 960H sensor (16:9 format).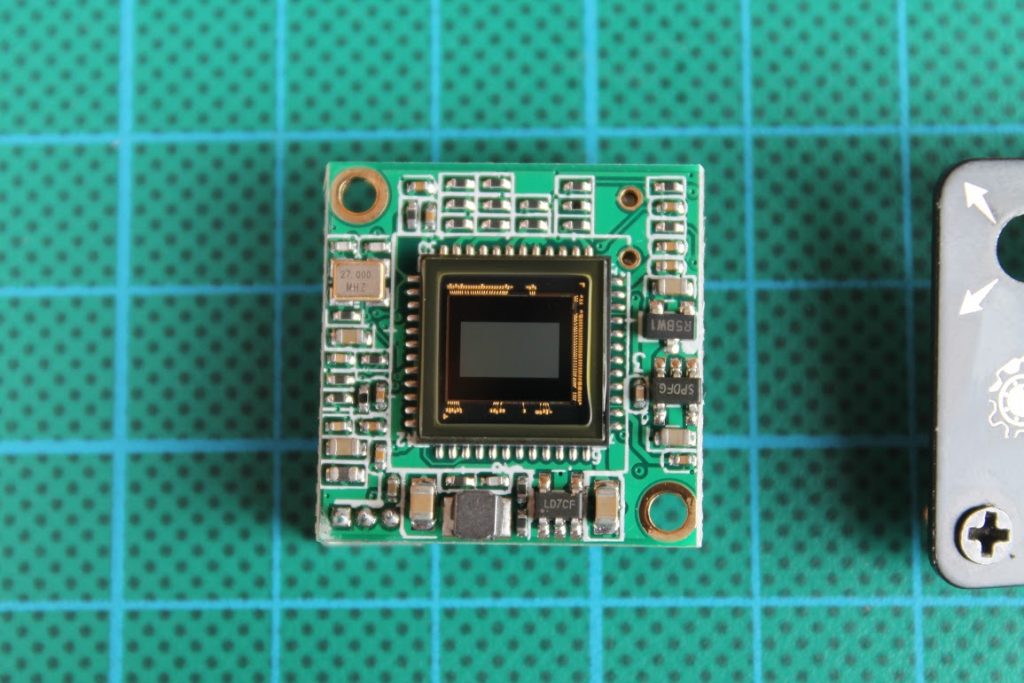 On the back side of the PCB you'll find FH8536E main video processing IC. Now the moment of the truth – is it CCD or CMOS camera? According to the FH8536E chip datasheet, it is designed to work with CMOS image sensors. So this camera has CMOS sensor, not the CCD as stated in the product specifications!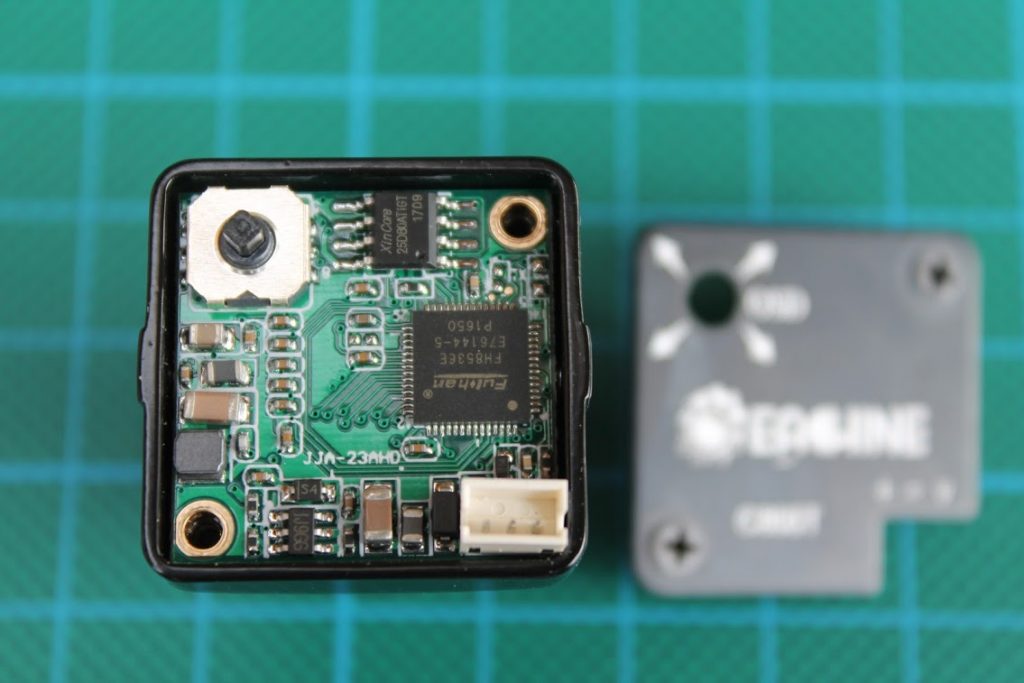 OSD
Camera has built-in joystic for configuration via OSD. Joystick control directions are weird – to go up you need to push down-left, to go down – push down-right. Very confusing.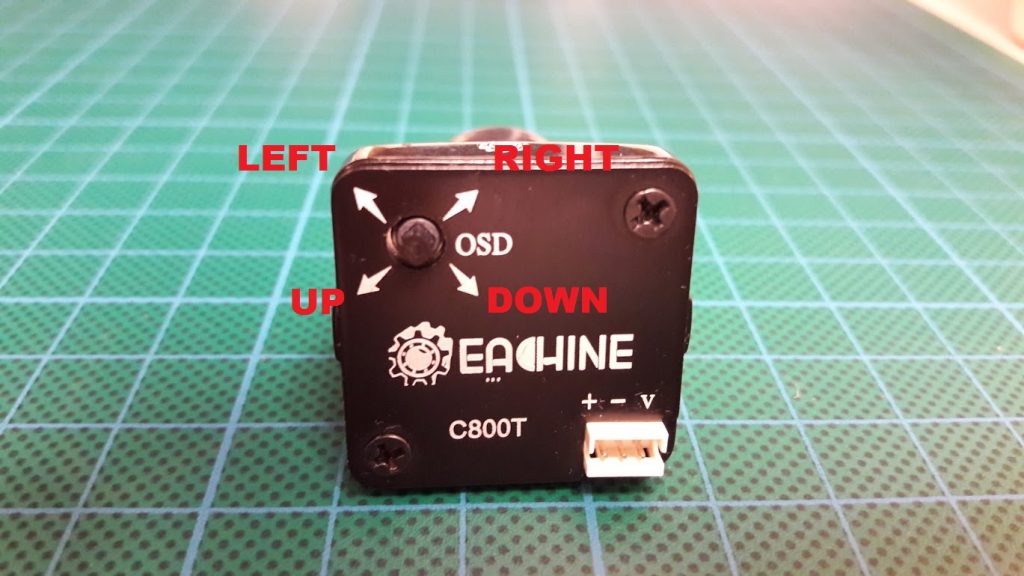 Below is the OSD settings video. Camera by default comes in chinees language. Watch the video if you are not sure how to change it to english language.
[To do: actual flight footage.]
Listed @Banggood: https://www.banggood.com/Eachine-C800T-12_7-CCD-800TVL-2_5mm-Camera-with-OSD-Button-DC5V-15V-NTSC-PAL-Swtichable-p-1171324.html
Declared specifications:
Product manual
Model
FPV cameras
Lmage Sensor
1/2.7″micron CCD  Four unity (this is incorrect, should be CMOS)
Horizotal Resoulution
D1 960H
Lens
2.5mm, FOV 150 °, M12
Video formats
PAL/NTSC  (OSD Internal adjustable)
Signal to noise ratio
>60Db(AGC OFF)
Electronic shutter
PAL: 1/50-100.000, NTSC:1/60-100,000
Ratio
16:9
Automatic gain control
YES
Backlight compensation
YES
Intensity of illumination
0.001Lux/1.2F
Automatic gain control
adjustable
Backlight compensation
adjustable
Power
DC5V-15V
Net weight
15g
Dimensions
25mm*25mm
                                    OSD                                         
Exposure
Electronic shutter/automatic gain control/brightness/digital wide dynamic
Backlight model
Close/backlight compensation/light inhibition
The white balance
Automatic tracking the white balance
Day and night mode
Internal auto/color/black and white mode
Video Settings
contrast/ sharpness / saturation / Digital noise reduction / Digital wide dynamic
language
Chinese/English/German/Italian/Russian
Restore the factory Settings
OK
Save the exit
OK