BrotherHobby Hyperbola – sub 250g 5 inch quad
BrotherHobby is about to release 5" sized, sub 250g quadcopter named Hyperbola. The total weight including the 4S 95C 850mAh XT60 battery is only 247 grams. It has specially designed light frame, new BrotherHobby VY2004 3150Kv motors, HGLRC Zeus35 AIO FC with 35A 4in1 ESC, HGLRC MT Mini VTX, Caddx Ratel camera and Gemfan 5125 triblade props.
Total motors thrust is about 4.14 Kg and the thrust to weight ratio is about 16.8! Weight without battery is only 146g.
Hyperbola frame thickness is 3mm, weight is only 22g.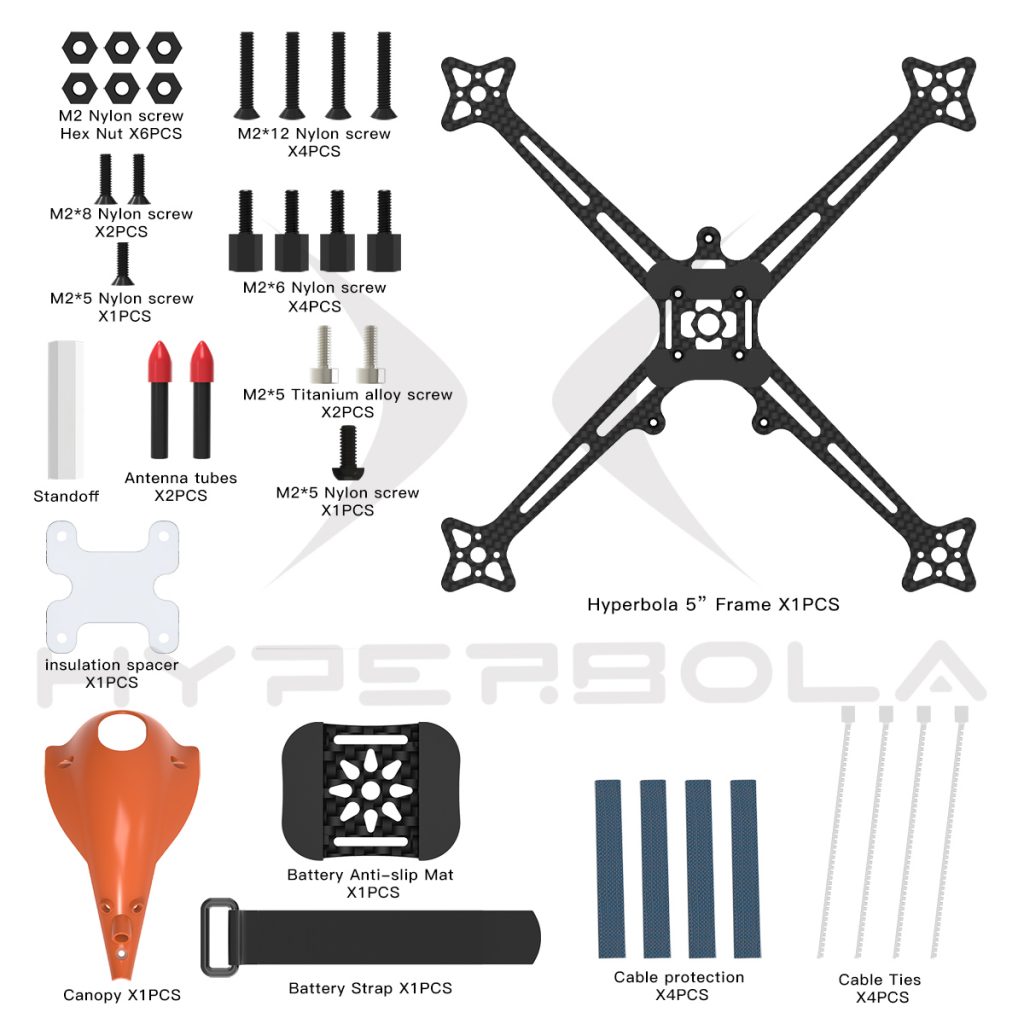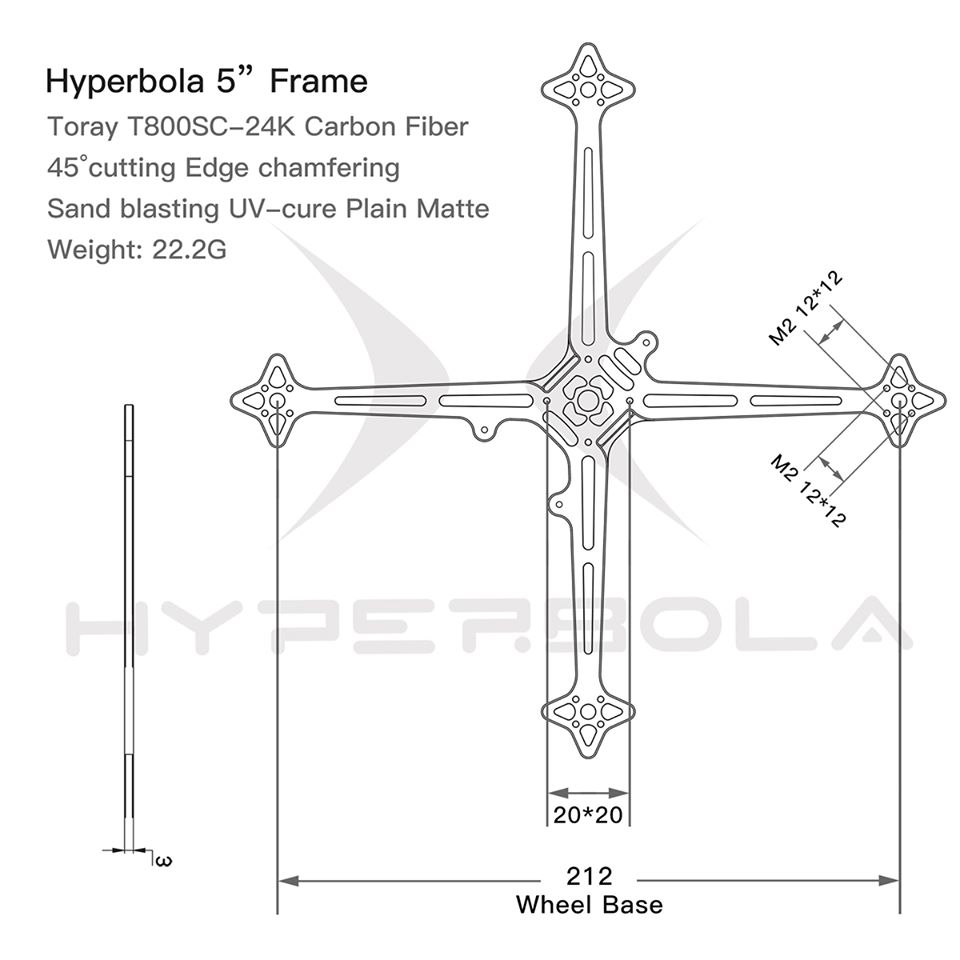 Available @ Nowhere.
Rumored release date: 2020 June.