Caddx Tarsier – first 4K FPV camera
Caddx has released teaser pictures, showing what supposed to be… 4K FPV camera called Tarsier. Caddx promises that the FPV feed latency will be less than 10ms. By the photo we can assume that Tarsier can be used as regular FPV camera (camera size unknown, hopefully 19x20mm) and it will be able to record the 4K HD video. The Camera sensor is 12 mega pixels. It is not clear if the camera will have an addon board as RunCam Split, but most likely there will be one, hopefully 20x20mm.
Update 2019-05-06: Now we known that camera will have market first dual lens camera sensor board, one for HD recording and another one for low lag FPV feed. Not sure what dual audio means, but probably one audio source for HD recording and another for FPV.
Camera total weight is 18g. Camera dimensions are 19x20mm and add-on board has 20x20mm mouning pattern.
Industry-firsts: First Dual Lens camera, First 1080p/120fps, 4K/30 split camera, First FPV camera with WiFi/app control, First sub $99 4K camera…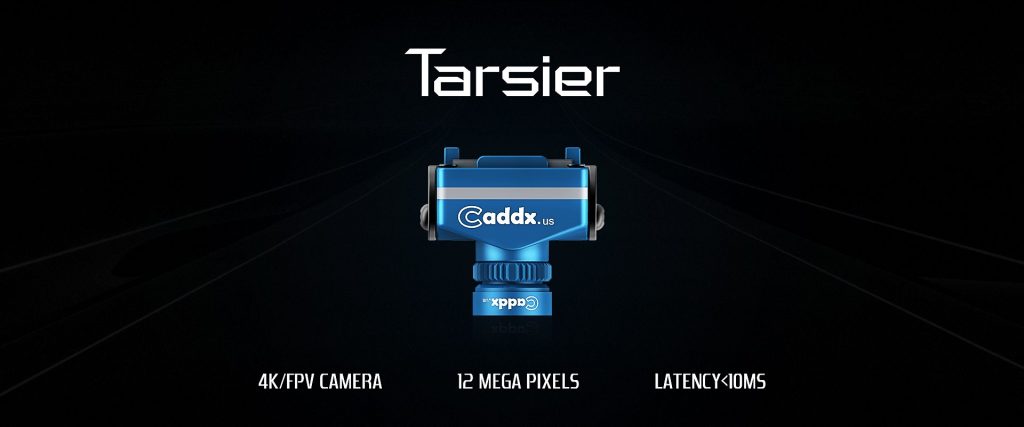 Update 2019-05-04: A new photo appeared on Facebook showing how will Caddx Tarsier actually looks like. It has two(!) camera lenses vertically that allows the camera module width to be 19mm. Probably one camera lens is for HD footage and the other one for live FPV feed. This is how Caddx gets the low lattency value (<10ms) – by using the separate FPV camera.
Caddx Tarsier camera will have 20x20mm addon board connected with a camera board via ribbon cable as seen in the photo below.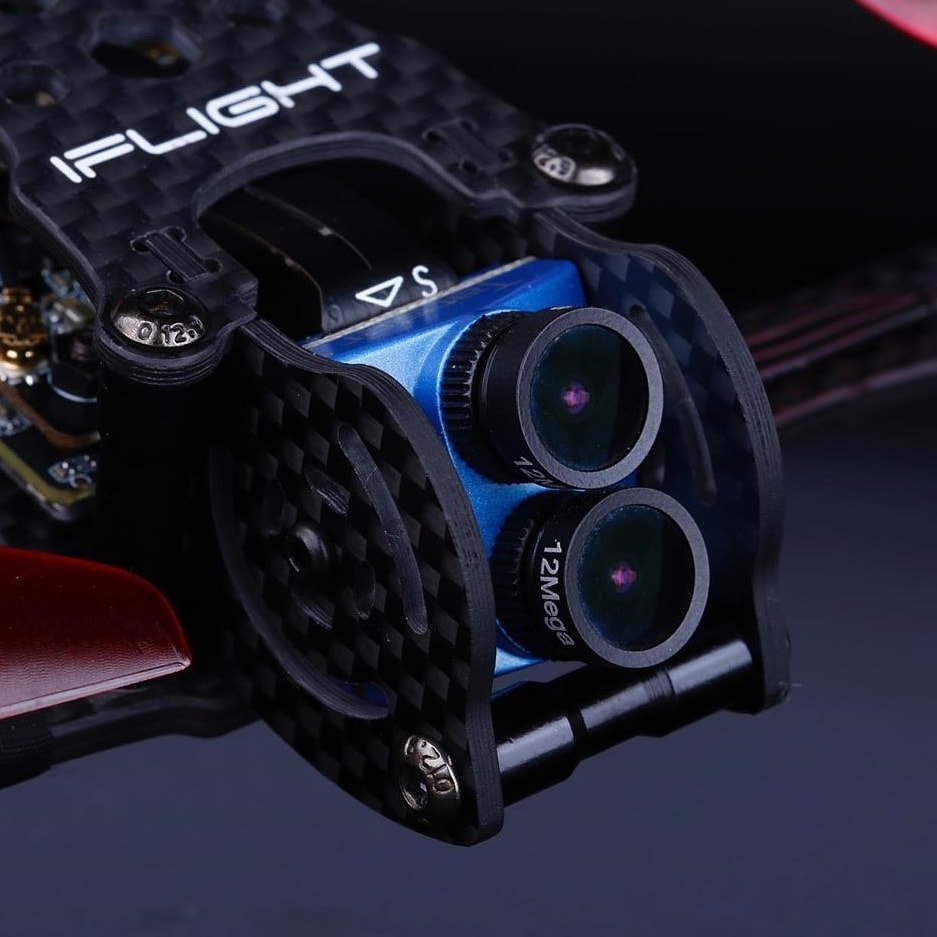 Update 2019-05-06: It is close! Here are the latest pictures of the Caddx Tarsier.


MSRP price: $89
Release date – unknown, rumored for April May.
Available @
Caddx: https://caddxfpv.com/products/caddx-tarsier
Banggood: https://www.banggood.com/Caddx-Tarsier-4K-30fps-1200TVL-…-1467840.html