The new DJI FPV Goggles Version 2 has been just released. The physical look and the dimensions of the goggles are the same as the first version, but there are some internal changes. The resolution of the screens was increased to 810p – 1440x810px, maximum screens refresh rate was increased from 120fps up to the 144fps. In fact the LCD screens are the same screens as in the version V1, just now they upped the specs. Goggles now have 2.4GHz and 5.8GHz bands for FPV link, however the DJI Air unit works only on 5.8GHz band and there are no 2.4GHz devices available yet. Goggles now have 2S 1800mAh battery included. The supplied battery should be enough for about 110 minute runtime. The max input voltage was also increased from 5S to 6S.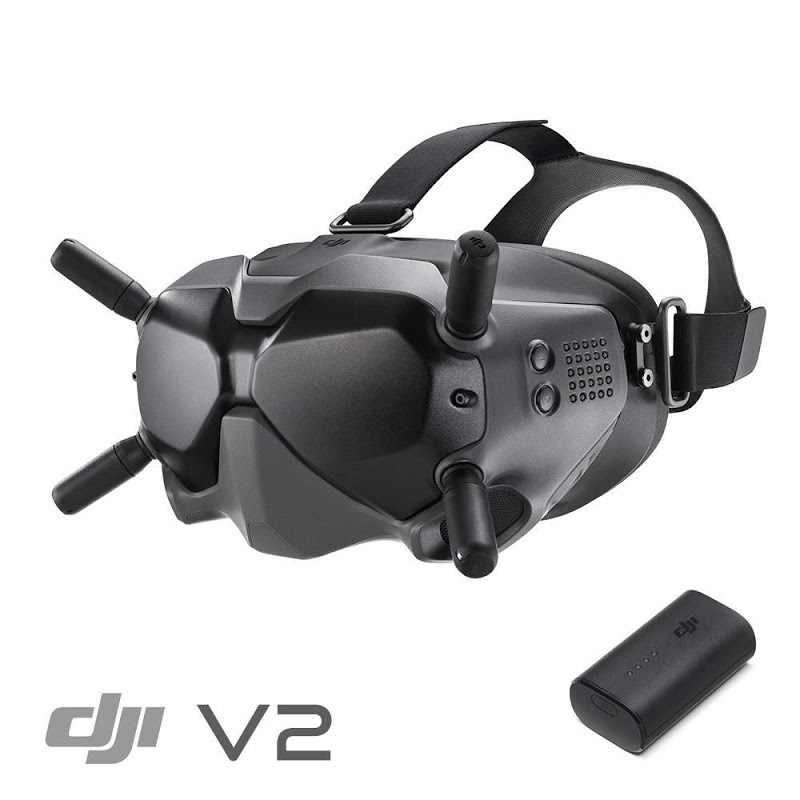 According to the FCC ID website data the 2.4GHz link is declared to be rated up to 1W. This is some serious RF power. Let's wait and see what it will be used for (maybe extra long range FPV video link?).
Visually the V2 goggles look exactly the same as V1 as the goggles use the same mold as V1. This is also a good news as any accessory (like patch antennas) that you use or can buy for the V1 version should also fit the V2 version.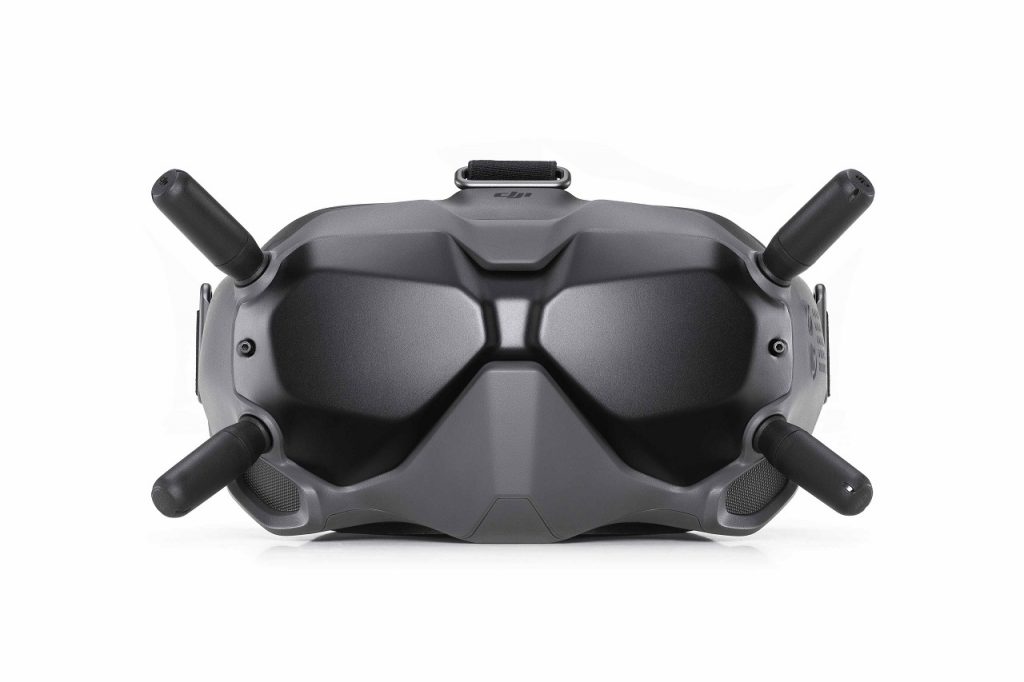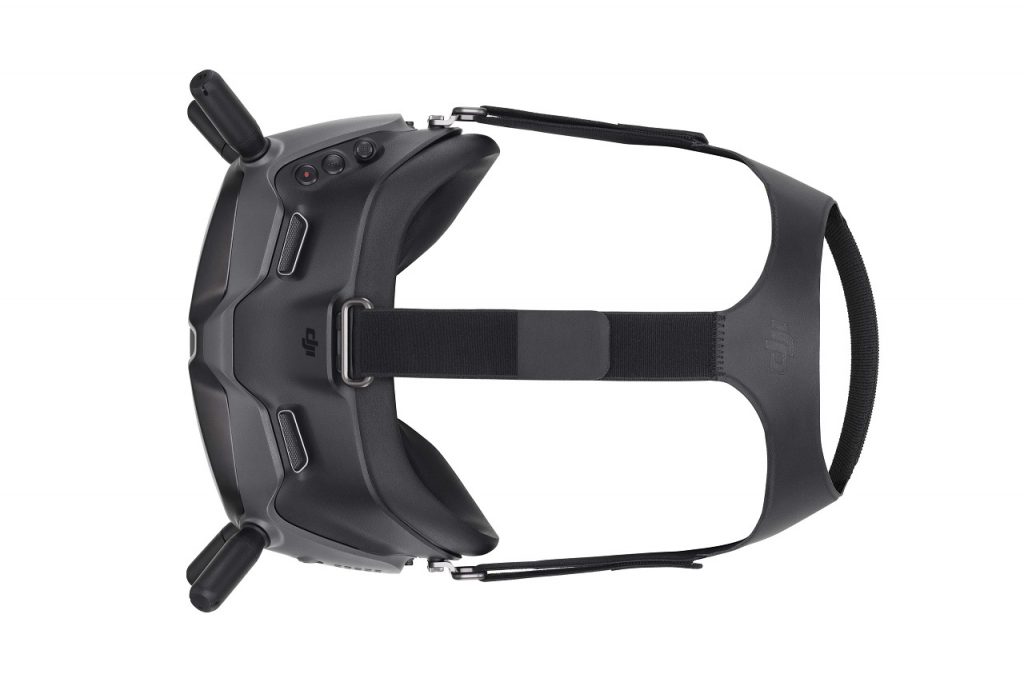 It has been confirmed that 1200mW mod also works with the DJI FPV Goggles V2.
Estimated release date: 23rd of January
Makerfire (coupon code: Montis) : https://shop.makerfire.com/products/dji-v2-fpv-goggles
Specification:
Brand: DJI FPV Goggles V2
Weight: Approx. 420 g (headband and antennas included)
Dimensions: 202×126×110 mm (antennas included), 184×122×110 mm (antennas excluded)
Screen Size: 2-inch × 2
Screen Resolution (Single Screen): 1440 × 810
Screen Renew Rate: 144 Hz
Communication Frequency: 2.400 – 2.4835 GHz*; 5.725-5.850 GHz
*Only supports 5.8Ghz when used with DJI FPV Air Unit
Transmitter Power (EIRP): 2.400 – 2.4835 GHz
FCC/MIC: ≤28.5 dBm; CE: ≤20 dBm; SRRC: ≤20 dBm; MIC: ≤20 dBm
5.725-5.850 GHz
FCC/MIC: ≤31.5 dBm; CE: ≤14 dBm; SRRC: ≤19 dBm
Live View Mode: Low-Latency Mode (810p 120fps); High-Quality Mode (810p 60fps)
Video Format: MP4 (Video format: H.264)
Supported Video Play Format: MP4, MOV, MKV (Video format: H.264; Audio format: AAC-LC, AAC-HE, AC-3, MP3)
Operating Temperature: 32° to 104° F (0° to 40° C)
FOV: Adjustable from 30° to 54°. Adjustable image size from 50%-100%
Interpupillar Distance Range: 58 -70 mm
Supported Storage Card: microSD cards with storage capacities of up to 256GB.
DJI FPV Goggles Battery
Capacity: 1800 mAh
Voltage: 9 V (Max.)
Type: LiPo 2S
Charging Temperature: 0℃ to 45℃
Energy: 18 Wh
Max Charging Power: 10 W
Battery Life: Approx. 110 minutes (measured in an environment of 25°C at maximum brightness level)
*Only supports 5.8Ghz when used with DJI FPV Air Unit
Tips:
Avoid exposing the inside of the goggles to direct sunlight.
Compatibility:
DJI FPV Air Unit
DJI FPV Remote Controller
Package Included:
1x DJI FPV Goggles V2 (inc. foam padding)
1x DJI FPV Goggles Battery
1x DJI FPV Goggles Power Cable (USB-C)
4x DJI FPV Goggles Antenna (Dual Band)
1x Headband
1x USB-C cable
1x Sleeve