EMAX NanoHawk 1S brushless whoop
EMAX NanoHawk is the smallest aircraft in EMAX fleet. It is 65mm size brushless whoop, driven by 0802 19000Kv motors with new AVAN Nanohawk 1201 4-blade propellers. EMAX NanoHawk has specially designed F4 1S 5A flight controller with with integrated Receiver and VTX. Nano Hawk has RunCam Nano3 camera.
Total weight of the NanoHawk whoop is only 19 grams 20grams. Pretty good Average weight for a 65mm whoop.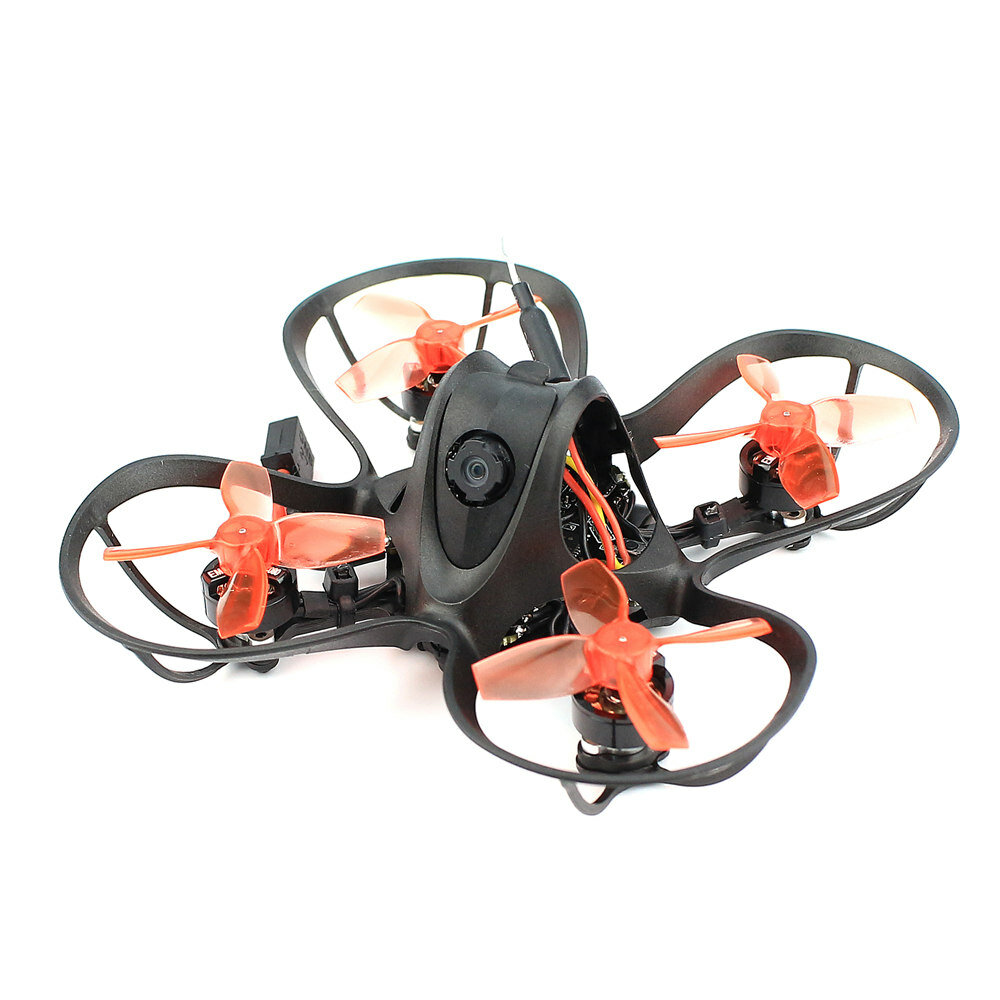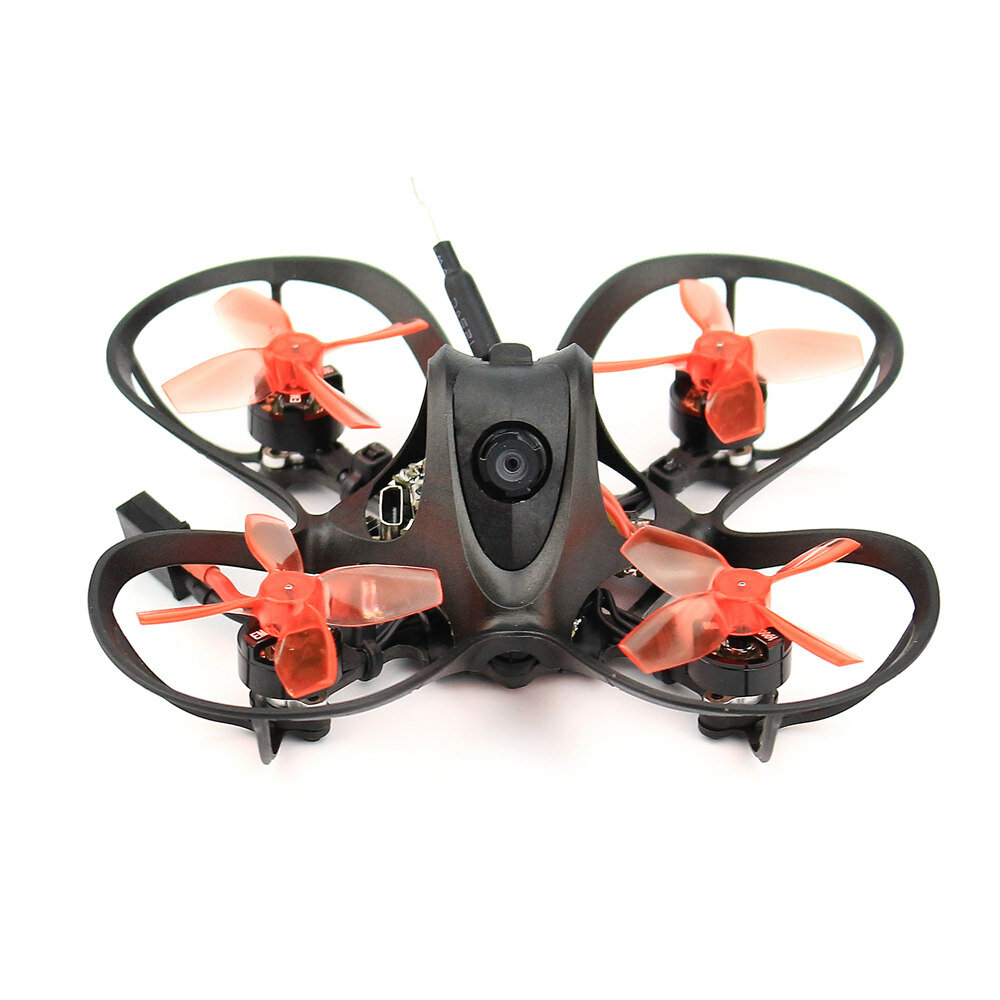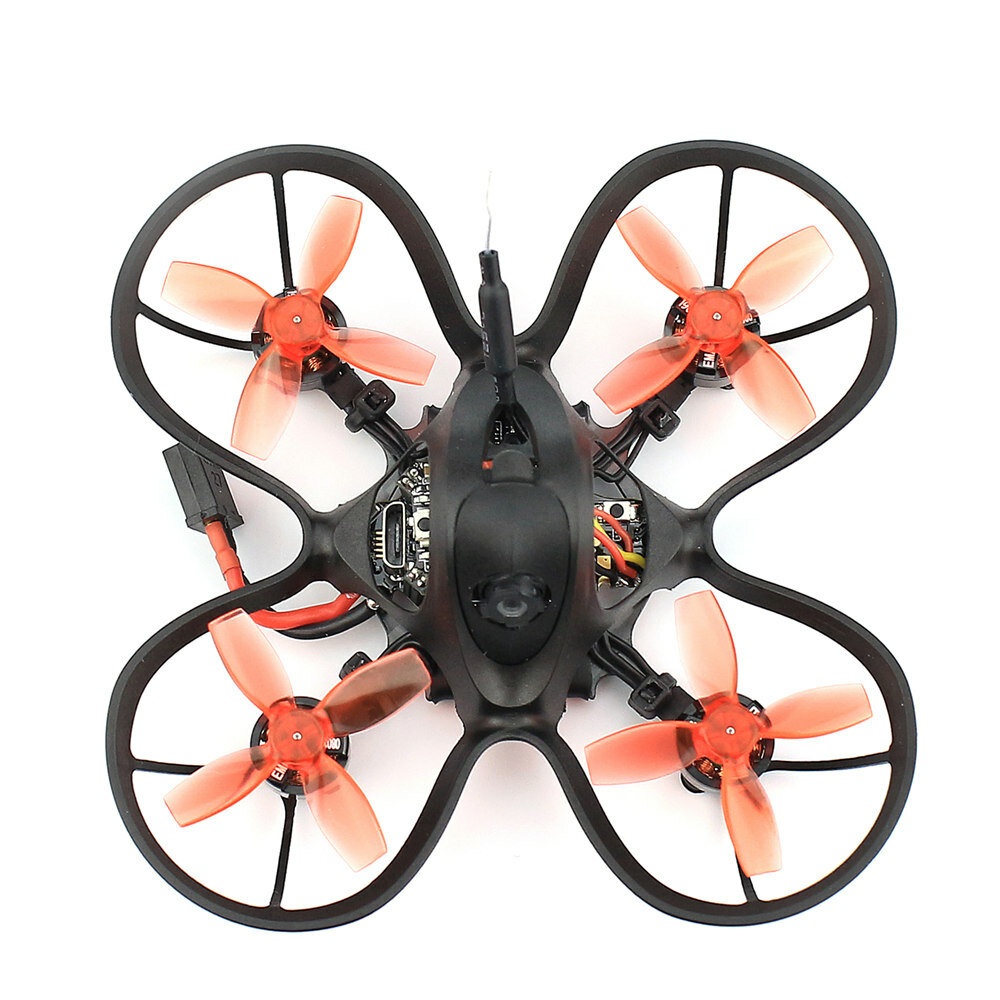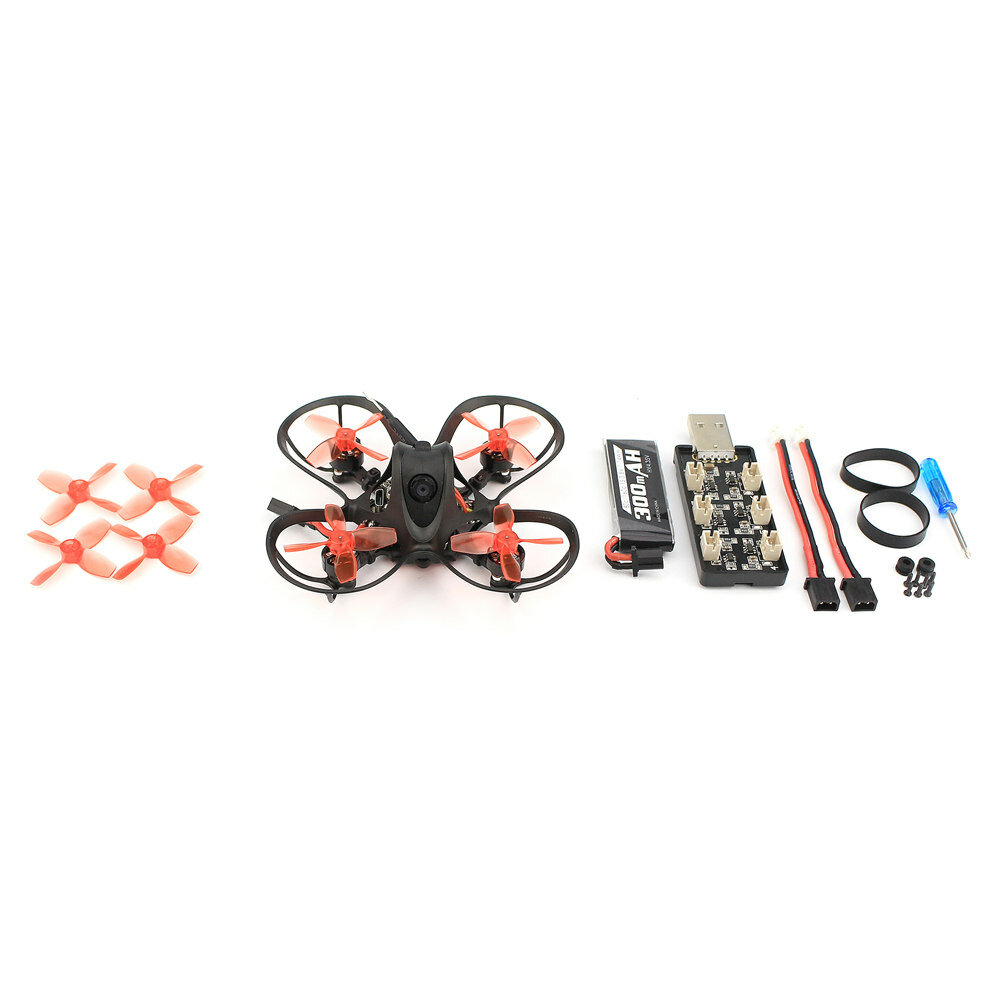 EMAX NanoHawk has new AIO F4 flight controller with integrated FrSky SPI receiver and 25mW VTX . The board mounting hole size is standard 25.4×25.4mm.
F4 Flight Controller
FC Firmware: MATEKF411RX firmware
MPU: MPU6000
Onboard 5A 4in1 ESC
Con. Current: 5A
Firmware: BLHeli_S
Onboard 5.8G 25mW VTX
5.8G 37CH 25mW VTX
Onboard SPI Receiver
Compatible with Frsky D8/D16 Mode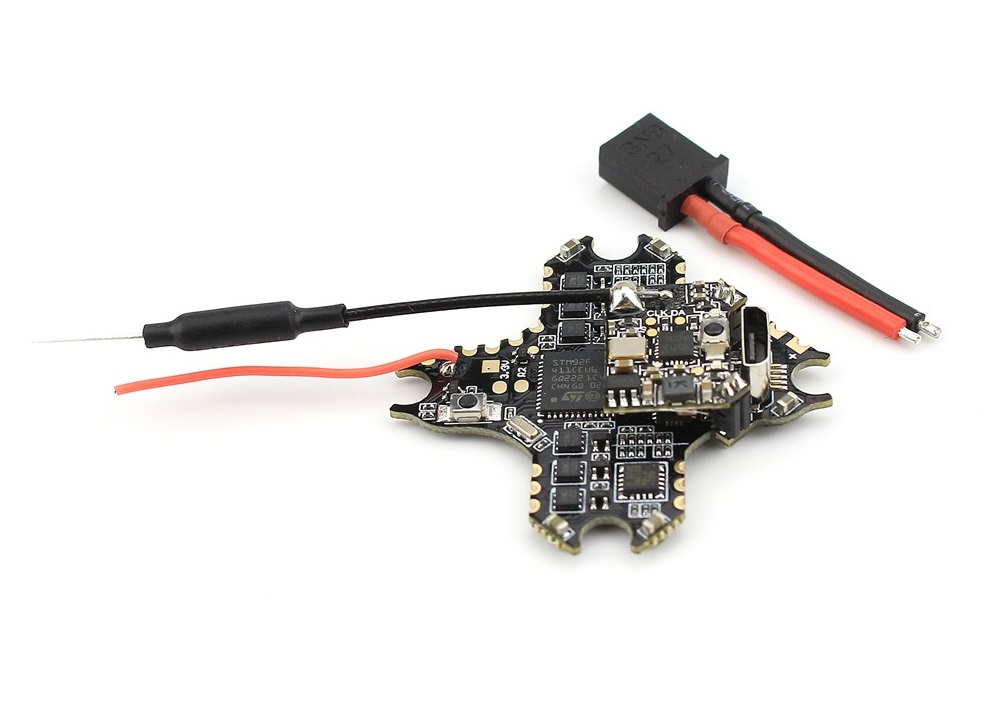 Available @
Makerfire (code "Nanohawk5" for 5% off) : https://shop.makerfire.com/collections/new-arrival/products/emax-nanohawk-bnf-65mm-1s-brushless-whoop
Banggood (10% coupon BGNH10): https://www.banggood.com/19g-Emax-Nanohawk-65mm-1S-F4-AIO-5A-ESC-VTX-Receiver-…-1783212.html
Specifications:
Diagonal wheelbase: (without paddles) 65mm
Maximum size of the aircraft (without antenna, cable tie) : 87×87×30(mm)
Aircraft weight (without battery): 19g 20g
Motor: TH0802II 19000KV
Propeller: Avan Nano Hawk 1201-4 propeller
Main Flight Controller: F4(MATEKF411RX firmware) 4 in one 5A ESC SPI RX receiver(Compatible with Frsky remote control D8/D16 mode)
Camera: RunCam Nano 3 Camera
VTX: 25mW Adjustable frequency 37CH.
Support SmartAudio.
Ham radio license required for use in North America.
Battery: 1S 300mAh HV lipo battery
NanoHawk user manual: http://myosuploads3.banggood.com/NanohawkBNFInstructionManualv1.2.pdf
Package included:
NanoHawk × 1
Instruction manua card × 1
Emax 1s HV 300 mAh × 1
Charger × 1
Extra Propeller Set (2x CW, 2x CCW)
Screwdriver x 1
Spare screws x 1
RC damper x 1
Rubber bands x 1
From EMAX website:
In an effort to push the boundaries of miniaturizing the FPV experience, EMAX took to the drawing board to design the smallest quadcopter possible in their history. Introducing the Nanohawk, a nano sized FPV drone designed to offer an immersive flight experience in a new scale. Weighing in at just 20 grams, the Nanohawk offers unmatched control and flight recovery, giving the pilot full control of the aircraft for any maneuver. Designed from the ground up is a modern frame design optimized for a unique mix of polycarbonate in order to offer maximum durability. Debuting with the Nanohawk is the new Avia Series of propellers, redefining aerial performance with new design goals. With the Avia Nanohawk propeller, maximum thrust is achieved while maintaining an optimized throttle curve throughout the motor's performance, giving pilots better control than previously achieved with unique flight characteristics unparalleled with propellers in its class. The Nanohawk offers an all new nano scaled experience to FPV drones, pushing the boundaries further of what is possible.