Rumors: Foxeer Predator V4 Nano
The race of tiny whoop FPV cameras continues. Foxeer has released Predator V4 Nano camera. It is lighter (around 4 grams) and smaler version (only 14x14mm size), but the same performance, same M8 lens and same low latency of 4ms as Predator V4. Comes with the 1.8mm lens.
This camera is ideal for tiny whoops and micro builds where even 1g saved is a lot.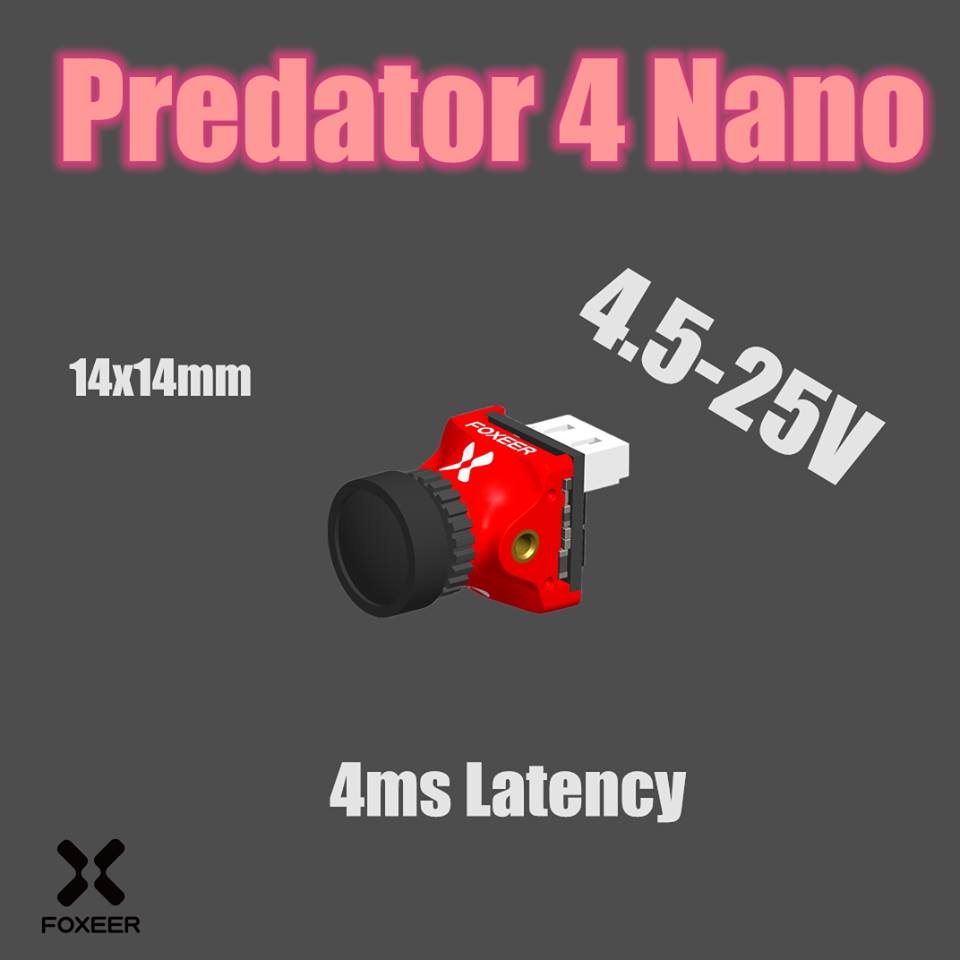 Available @
Foxeer: http://www.surveilzone.com/Foxeer-Nano-Predator-4-Racing-FPV-Camera-Super-WDR-4ms-Latency-g-2313
Banggood: https://www.banggood.com/Foxeer-Predator-4-Nano-Super-WDR-4ms-Low-Latency-1000TVL-FPV-Racing-Camera-OSD-43-169-NTSC-PAL-for-RC-Drone-p-1529597.html
Specifications:
Name: Foxeer Predator 4 Nano
Multi-mode: Day/Night/LED/B&W
Super-WDR
4ms low letency
Size: 14*14mm
Power supply: 4-25V
Switch shortcut
Low Noise
Remote control