Foxeer WildFire receiver module
Foxeer has released the FPV receiver module for FatShark type goggles called WildFire. The name somehow reminds the RapidFire from ImmersionRC, thus hinting us to the similarity of the received video signal processing method.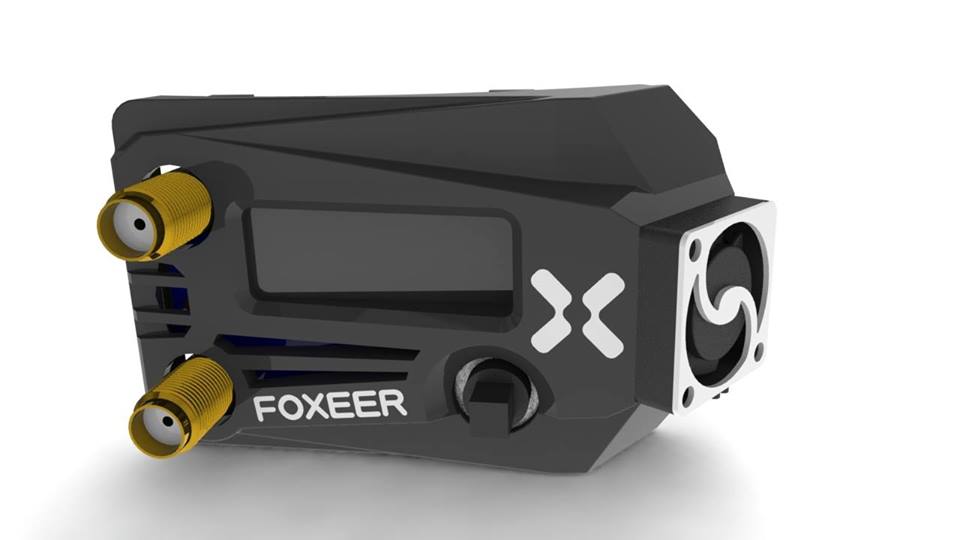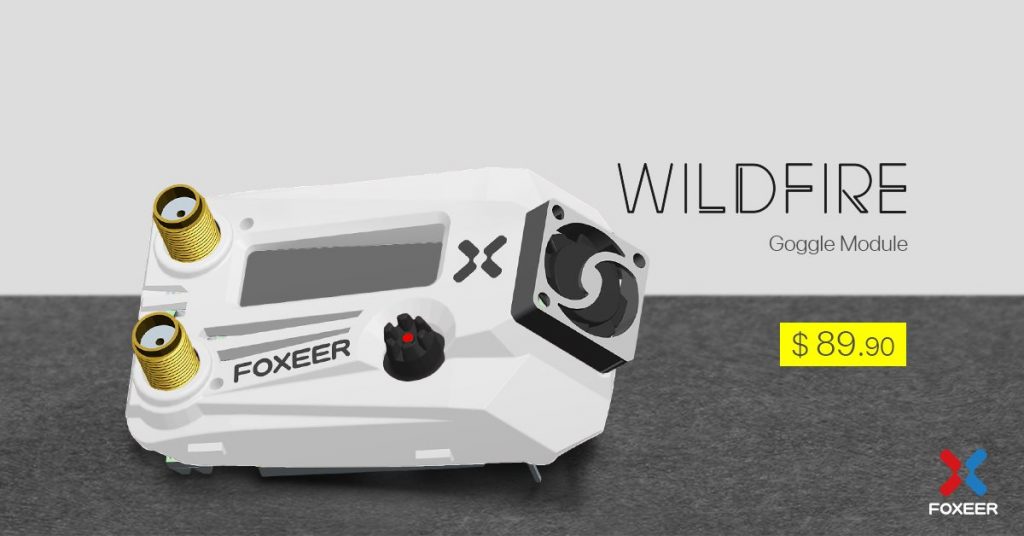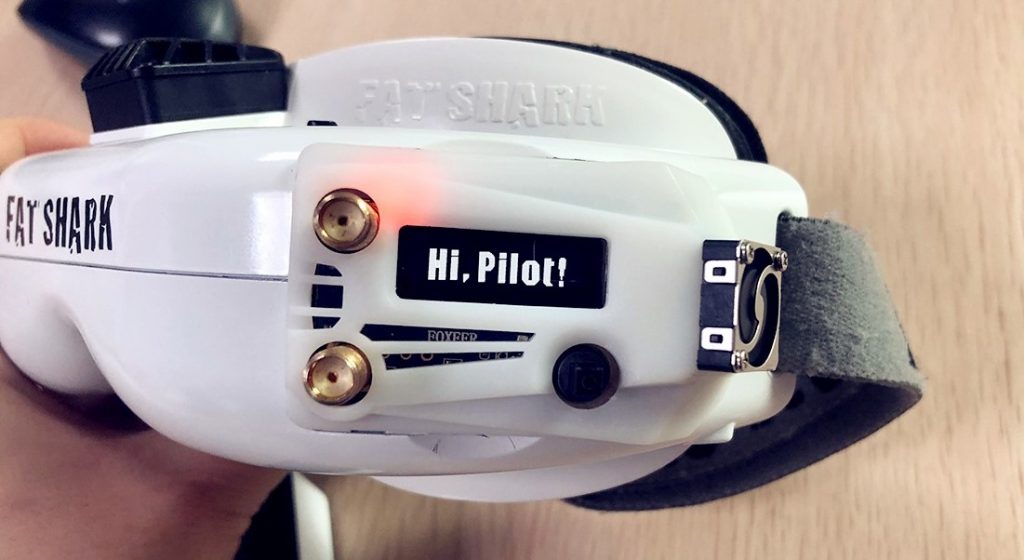 First comparison between Foxeer Wildfire and ImmersionRC RapidFire:
Indoor flight comparison between Foxeer Wildfire and ImmersionRC RapidFire
EDIT: First photo of the actual product (not the prototype):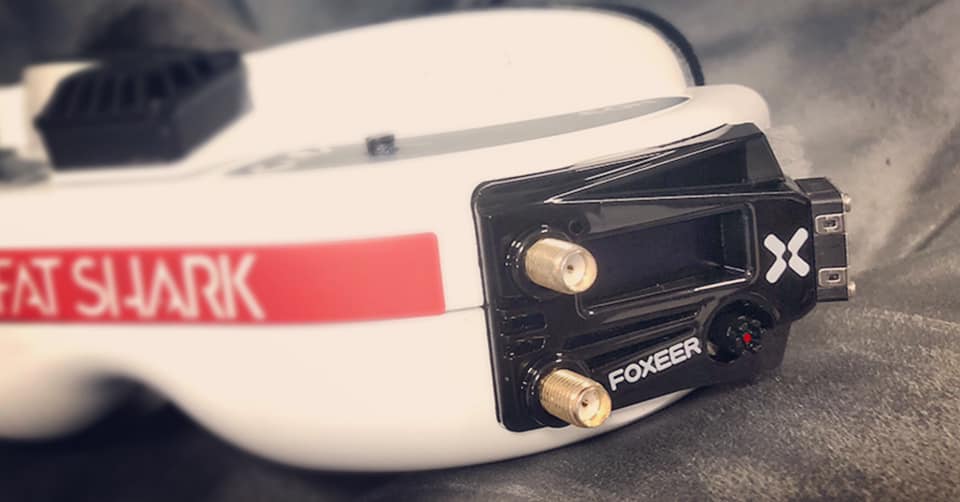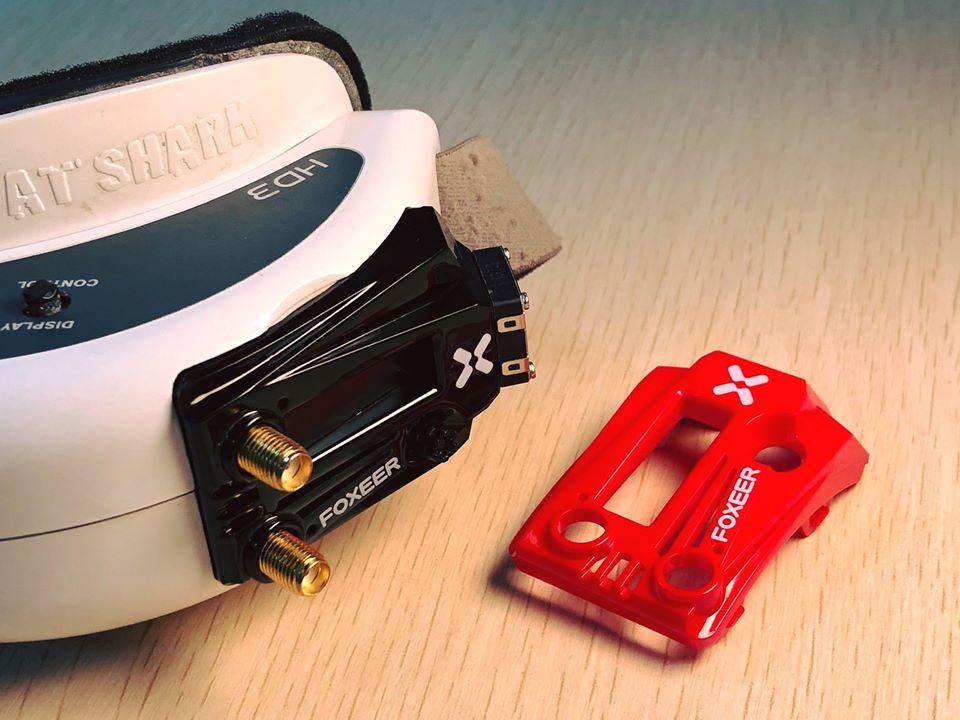 MSRP price ~ $89.90
Available @
Surveilzone: http://www.surveilzone.com/Foxeer-58G-Wildfire-Goggle-Video-Dual-Receiver-g-2343
Banggood: https://www.banggood.com/Foxeer-Wildfire-5_8GHz-72CH-Dual-Receiver-OLED-Ground-Station-Module-Support-OSD-Firmware-Update-For-Fatshark-FPV-Goggles-p-1621877.html
Features:
Foxeer WildFire uses the last technology in RF to improve the FPV feed even in multi-path environments.
Anti-rolling shutter technology avoids the unsync picture by changing to standard diversity receiver under a low RSSI value
Using a high-performance MCU which performs well with small size and low consumption.
Specification:
Compatibility: All Fatshark series goggles (V1,V2,V3,HD1,HD2,HD3,SE,HDO and Attitude V3, V4, V5)
Appearance: OLED screen, 5-Way Button, Micro-USB, 1504 Fan (made by Taiwan)
Menu: Channel, Favorites, Frequency, Finder, Band Scan, and Setting
Frequency: 5.8G 72CH
RF Sensitivity: -98dBm
Support OSD and Firmware Update
Power Consumption: 5V 400mA (Fan Off), 5V 430mA (Fan On)
Weight: approximately 30g
Source: Facebook. Created 2019-09, updated 2020-01