FrSky Tiny Whoop – Apus MQ60
New Tiny Whoop by FrSky is comming – Apus MQ60. Brushed 615 motors… kinda little bit late to the game. Hype train went on brushless now. But anyway nice bind and fly tiny whoop from FrSky.
Listed @ HorusRC: https://www.horusrc.com/ru/frsky-apus-mq60-bind-and-fly-integrate-with-frsky-xm-receiver.html
Update 2017-09-26: FrSky posted a photo in their instagram with FrSky Apus tiny whoop and… the new transmitter! Compact, game controller form factor transmitter the one could be droped into backpack or even in the pocket for having it anytime anywhere. Looking forward for this transmitter.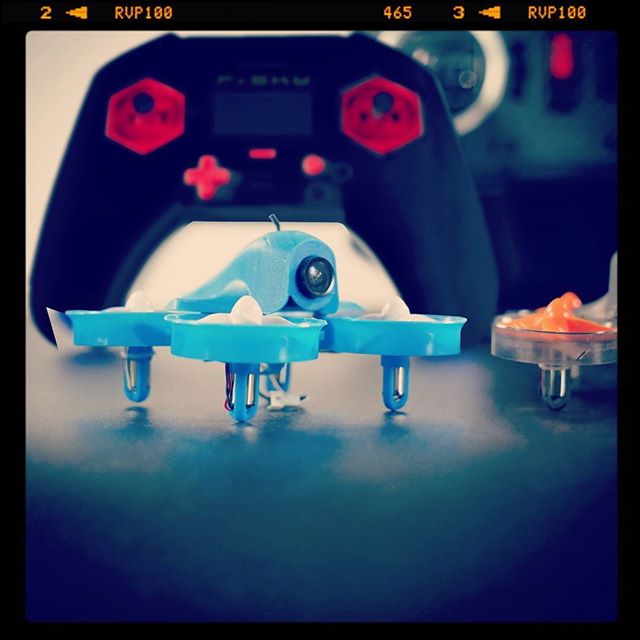 More details later.
EDIT 2017-12-04: First video of the first FrSky quadcopter:
Now listed
@ Banggood: https://www.banggood.com/Frsky-Apus-MQ60-…-1250703.html
@ FrSky website: https://www.frsky-rc.com/frsky-apus-mq60/
User manual: https://www.frsky-rc.com/wp-content/uploads/Downloads/Manual/01140078-Apus%20MQ60.pdf
Specifications:
Wheelbase: 66.5mm
Weight: 20g (Without battery)
Size: 84mmx 84mmx58.5mm
Flight controller: XMF3E (Integrate with XM receiver)
Firmware version: betaflight_3.0.0_frsky (can be upgraded)
Motor: 615 coreless
Prop Size: 31mm 4 blades props
Camera: NTSC 672X492
Video Transmitter: 5.8G 48CH 25mW
Battery: 3.7V 200mAh 25C Li-Po battery
Features:
FrSky XMF3E FC (Integrated with XM receiver)
Lightweight – 5 minutes flying time
Support 2 binding modes (automatically and manually)
Solid frame and strong protection for blades
Fly without adjusting the parameters after binding
Support parameter adjustment and default value recovery