Happymodel EP1 Dual RX ExpressLRS receiver
Happymodel EP1 Dual RX is the very first full diversity ExpressLRS receiver in the market. It has two independent SX1280 RF chips, with individual PA/LNA RF amplifiers. This allows to listen to both RF chips at once and receive packets from whichever one is getting them reliably.
This is much better than antenna switching, where receiver doesn't know which antenna to listen on and only can "guess" based on the last packet it got.
Telemetry output from Happymodel EP1 Dual receiver is 10-20dbm and is selectable from Lua script.
There have been rumors about the dual channel RC link that will help in congested RF environments, such as at races to provide more stable and robust RC link. Happymodel EP1 Dual RX would be able to support that.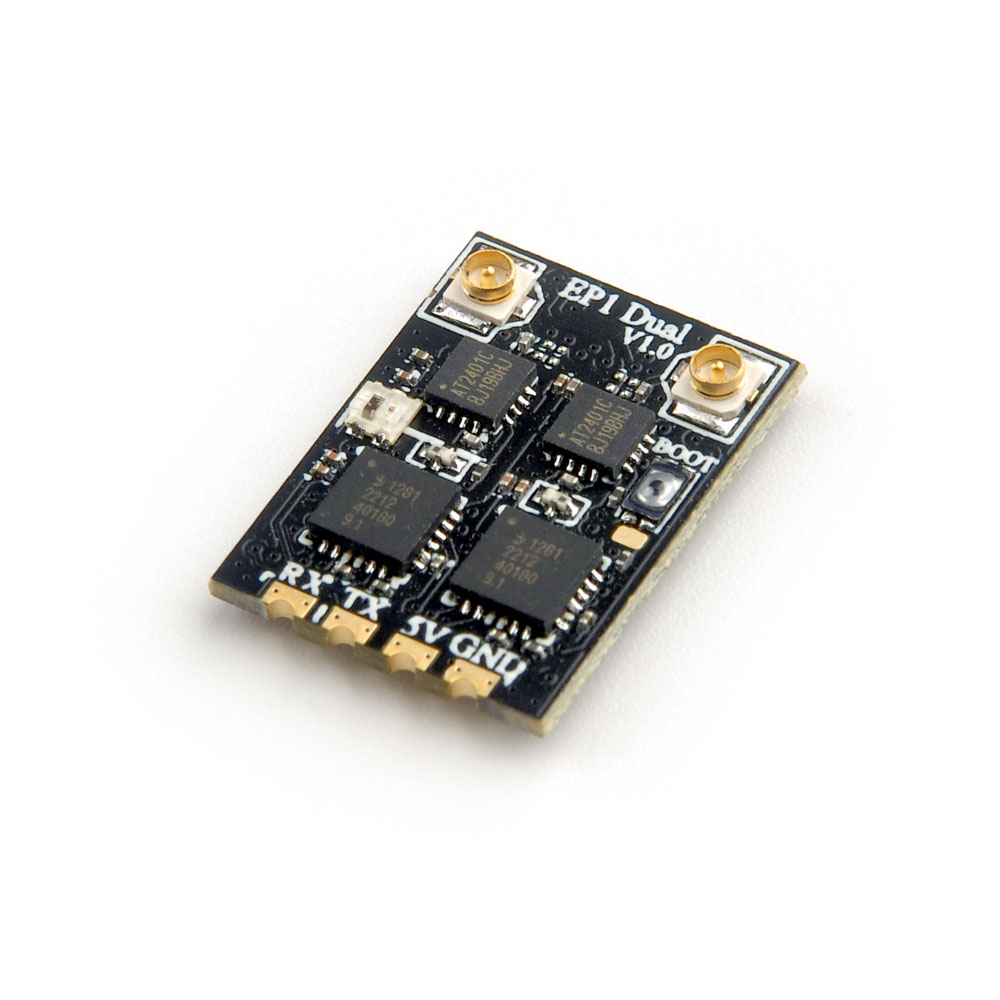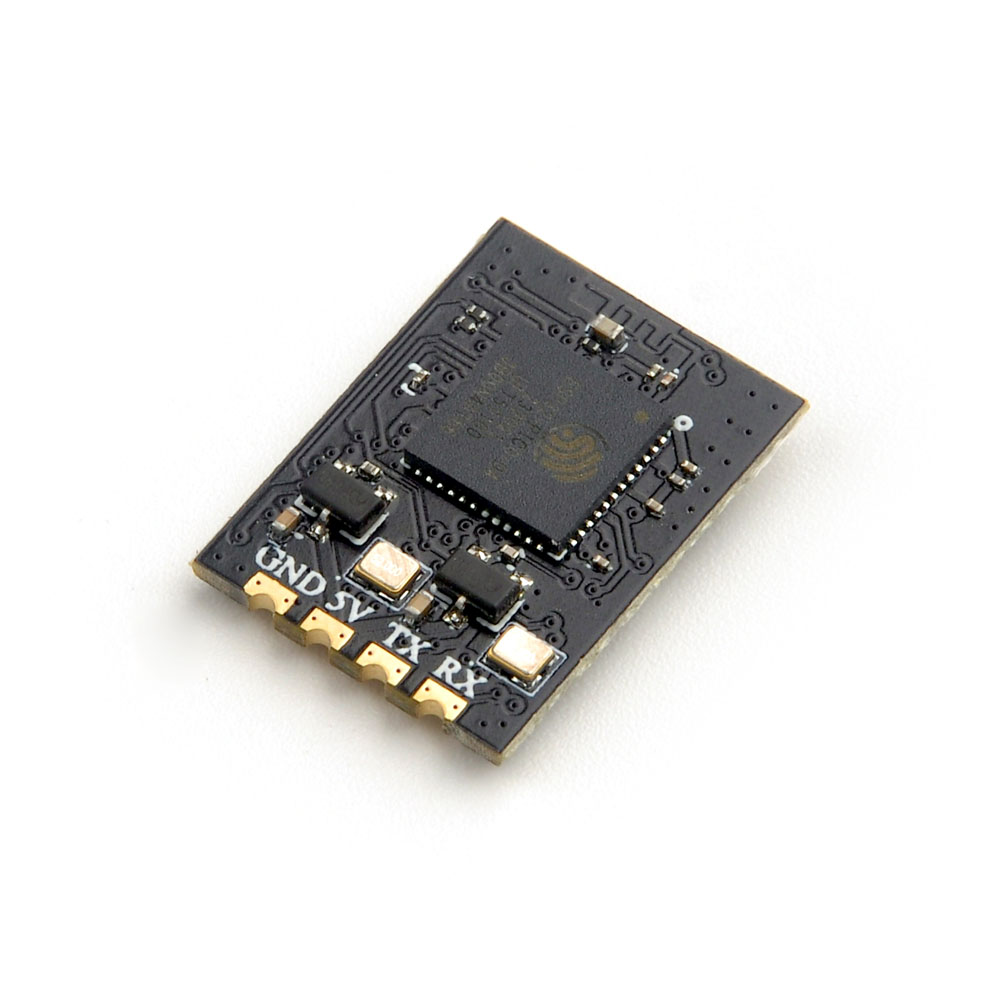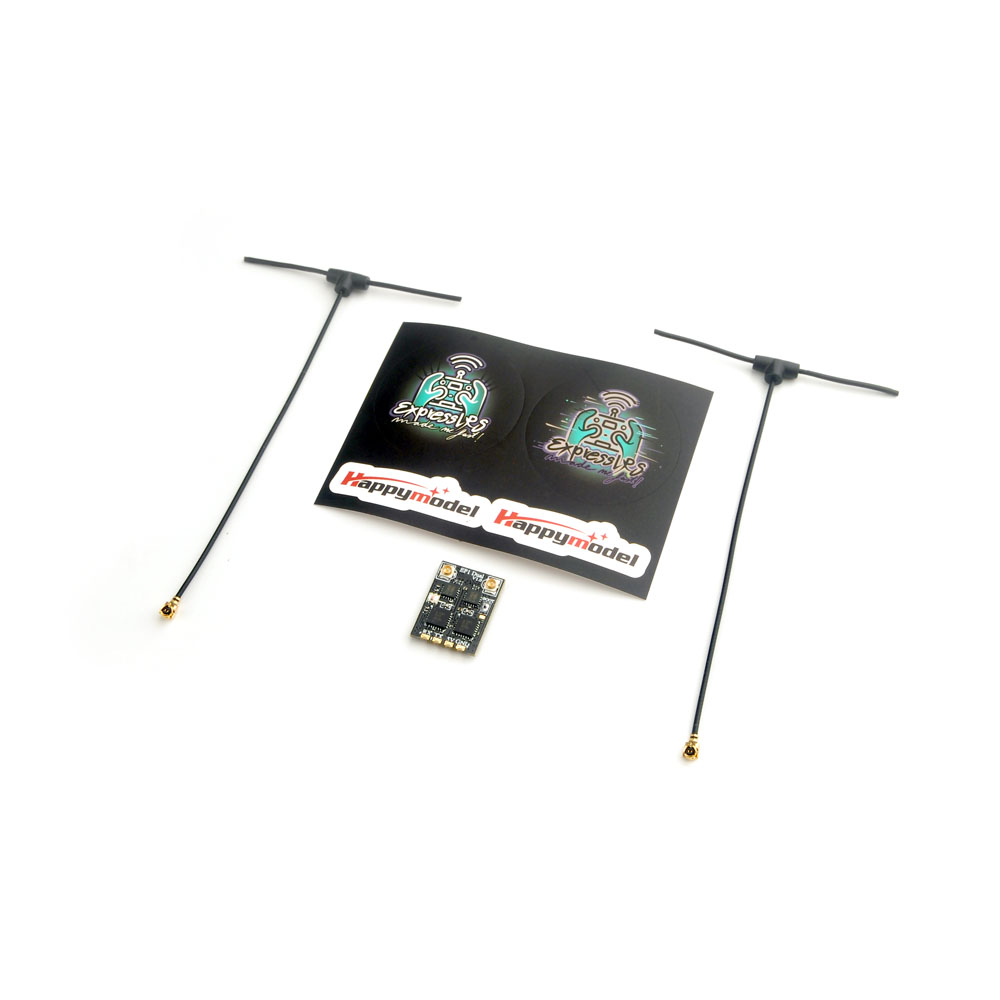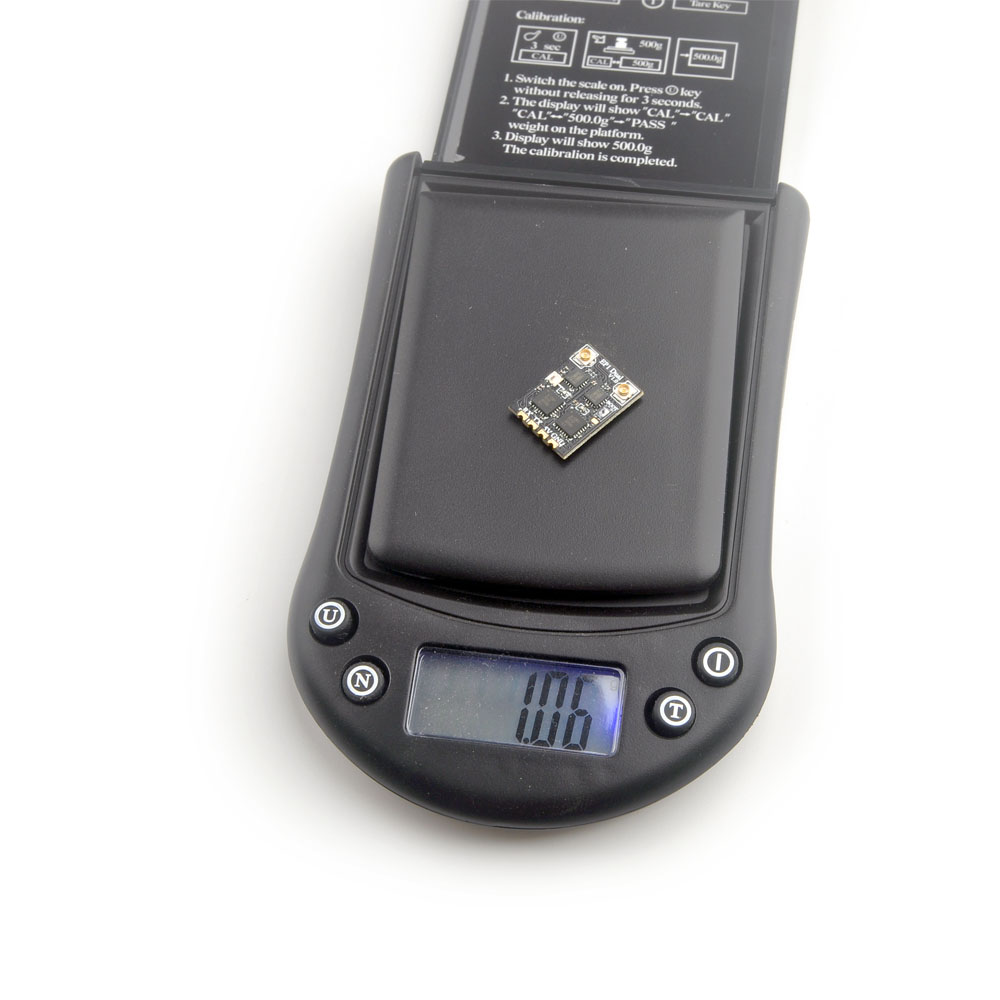 Available @
Aliexpress: https://www.aliexpress.com/item/1005004704741790.html
Preliminary specifications:
ESP32 PICO D4, dual SX1280(SX1281), dual PA/LNA
Frequency bands: 2.4GHz ISM
Antenna connector: IPEX MHF 1/U.FL
Telemetry Power: 10–20dbm(can be set in Lua script)
PCB size: 19mm x 14mm
Weight: 1gram exclude antenna
Input voltage: 5V
Receiver Protocol: CRSF
Weight: 1.06g
Firmware:
ExpressLRS v3.0.0 rc1 or later
Target: Unified_ESP32_2400_RX, Append configuration -Generic ESP32 2.4Ghz Diversity RX
(EP1 Dual target will be available soon)