Happymodel Moblite6 and Moblite7
Happymodel is going to release new lighter versions of their popular Mobula series – Moblite6 and Moblite7. They are 65mm and 75mm brushless whoops accordingly. They have the same frames as in previous versions, but all the other components are totally new. New Happymodel EX0802 unibell design brushless motors, new DiamondF4 AIO flight controller, newest RunCam Nano4 Lite camera. Moblite whoops have so called "low rider" camera placement between the two front ducts with a special low profile camera holder. This allows to reduce the weight and improve the flight characteristics. RunCam Nano4 Lite is totally new camera with the lightweight lens from the RunCam Nano3 and thus total weight of the camera is only 1.0g!
Moblite6 weights only 18.6g and Moblite7 weights only 19.5g.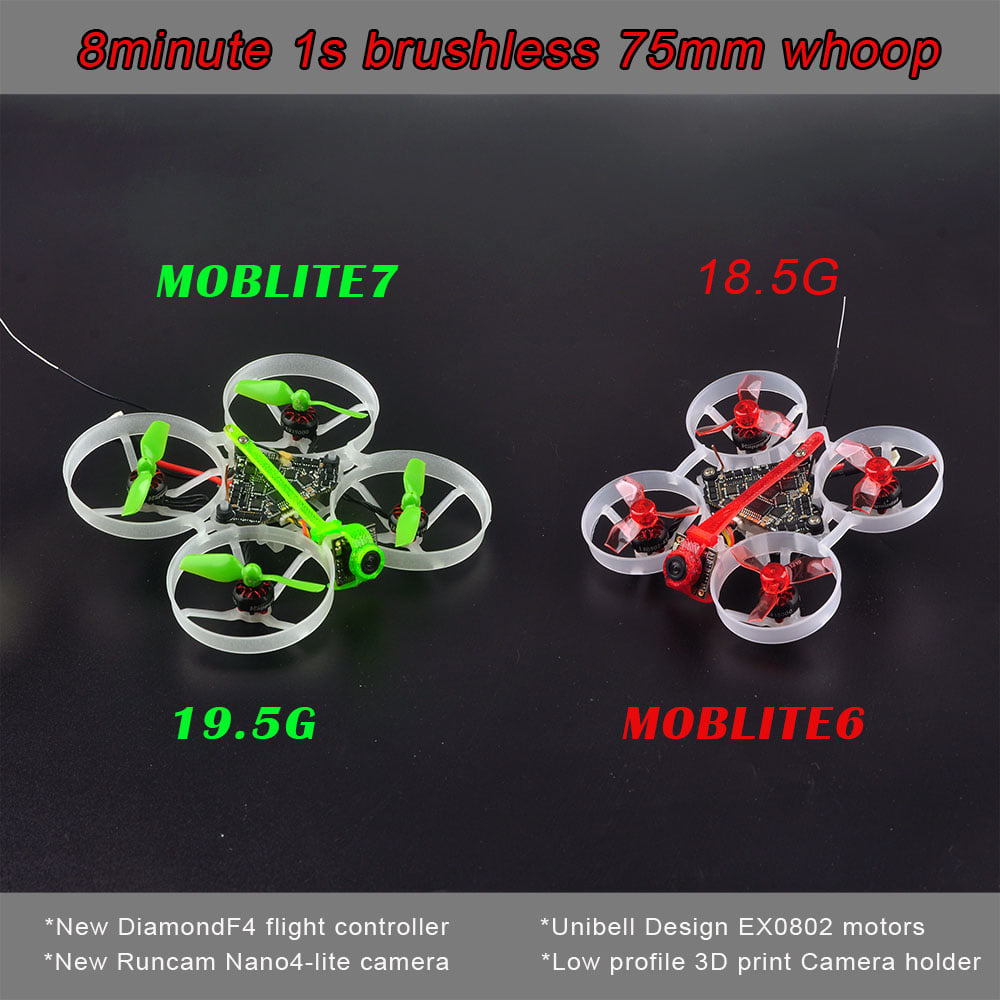 The overall stripped off design of the whoop reminds… the skeleton, but the total flight time is greatly improved.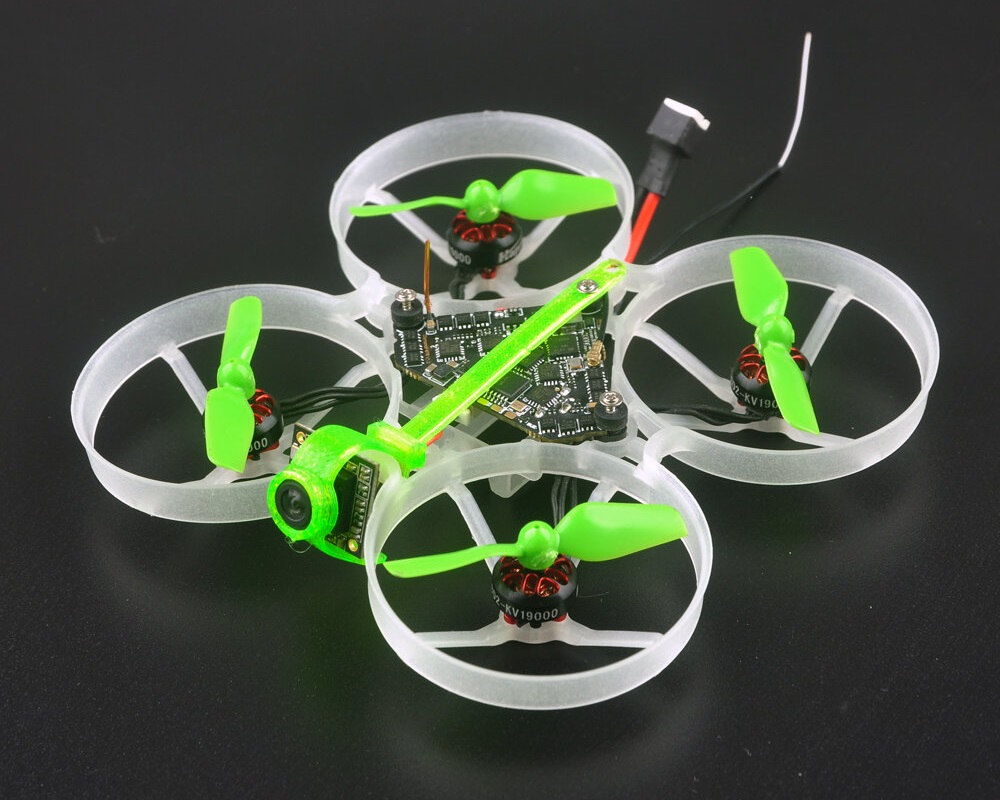 Fun fact – the 2 bladed propellers in the photo of the Moblite7 are made from the 4 bladed HQProp propellers by cutting off the two blades… I wonder what propellers will the production Moblite7 is going to have.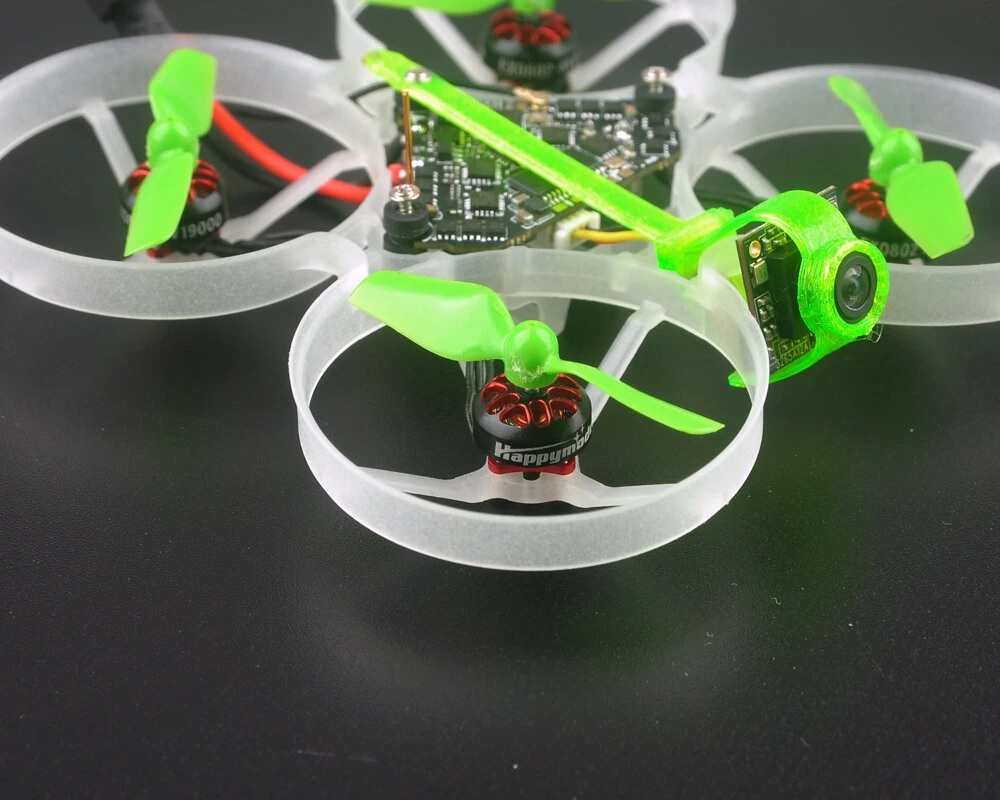 Moblite6 and Moblite7 will be using the new Happymodel DiamondF4 flight controller with built in SPI Frsky receiver and built in 25-200mW VTX. The Frsky receiver has IPEX antenna connector and comes with a normal dipole antenna.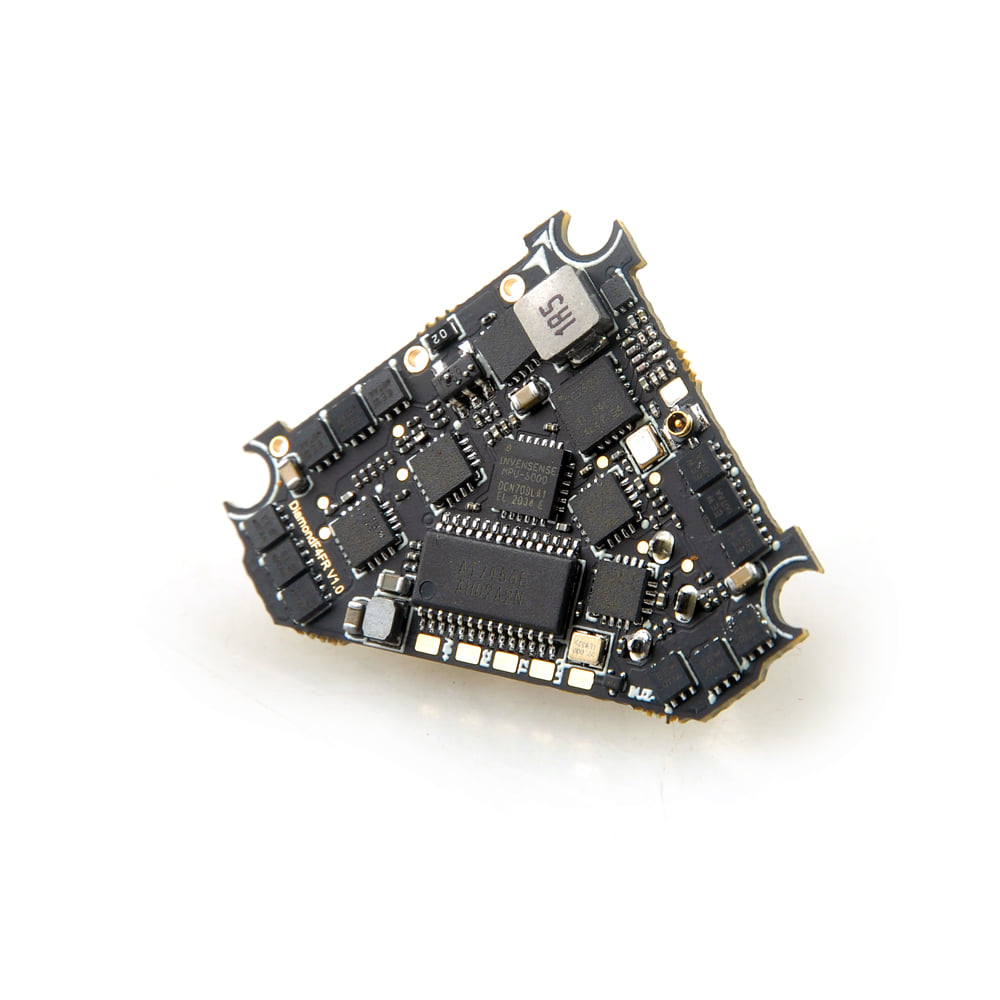 The total weight of the DiamondF4 flight controller is only 3.42g (antennas excluded).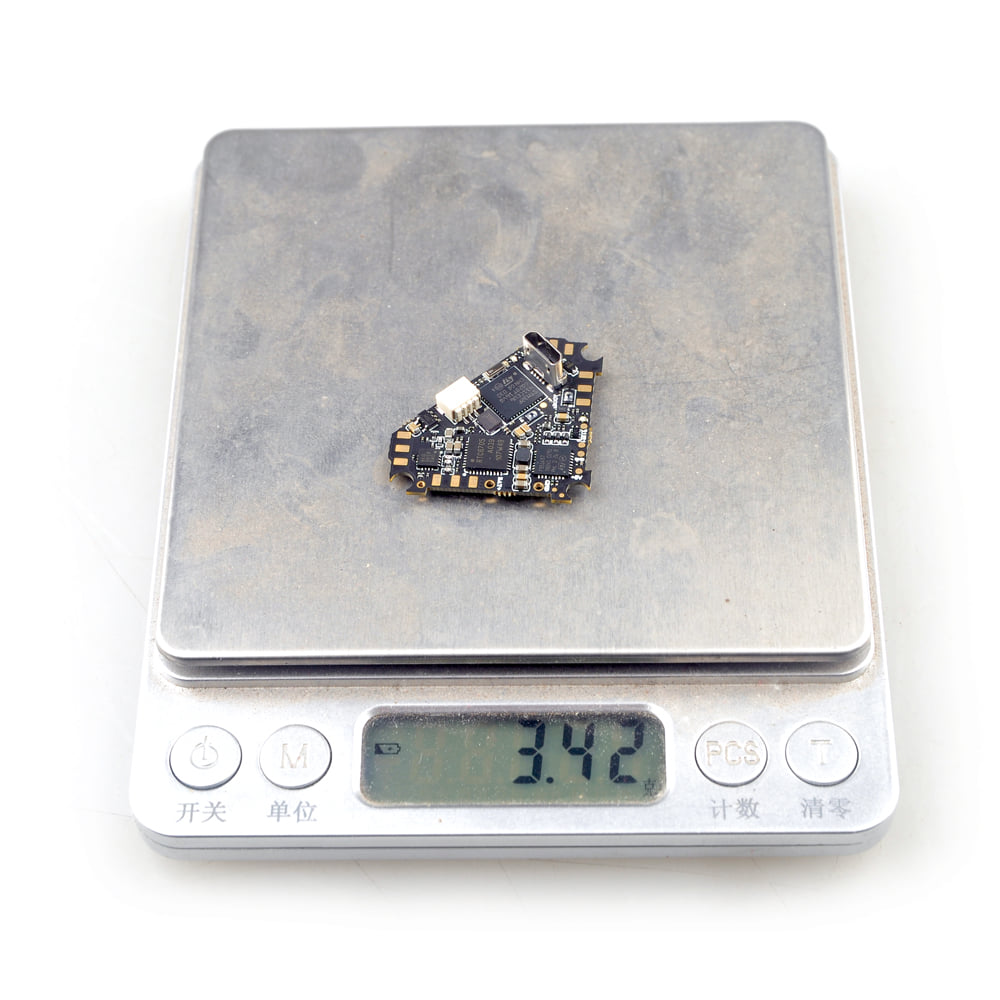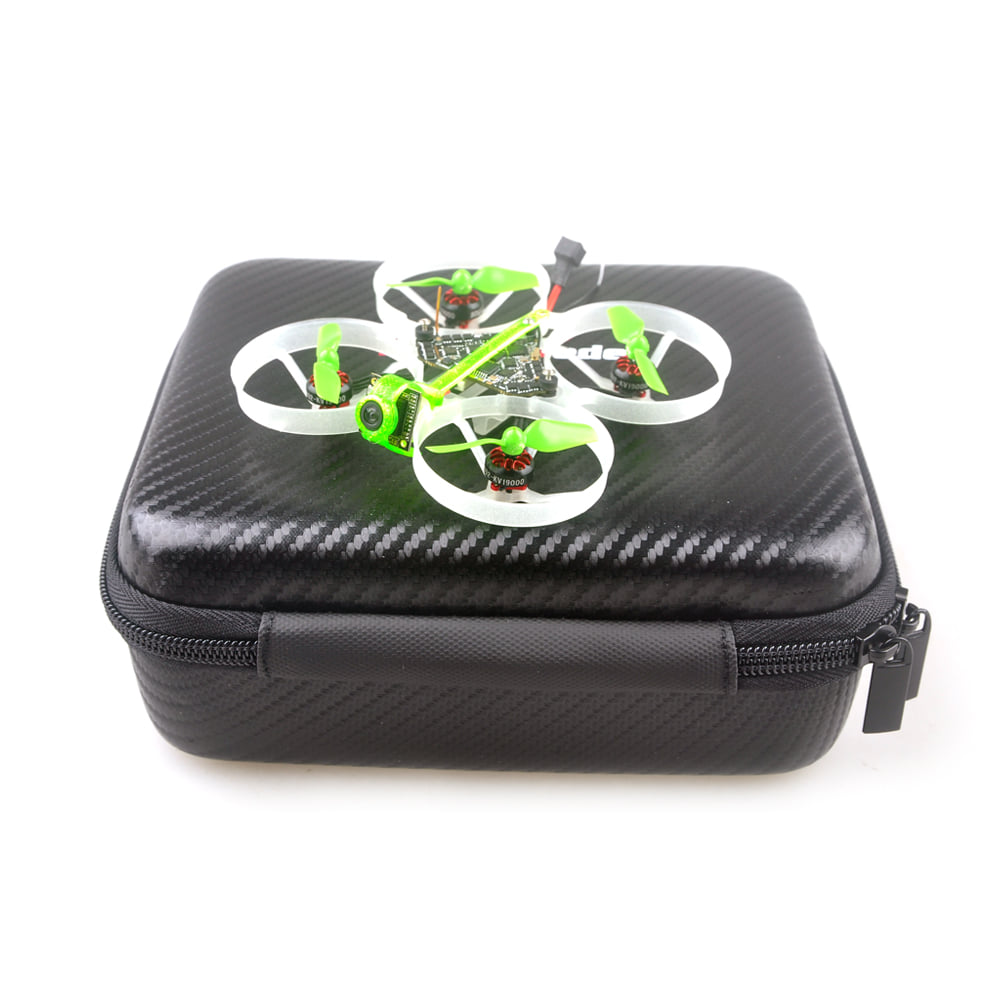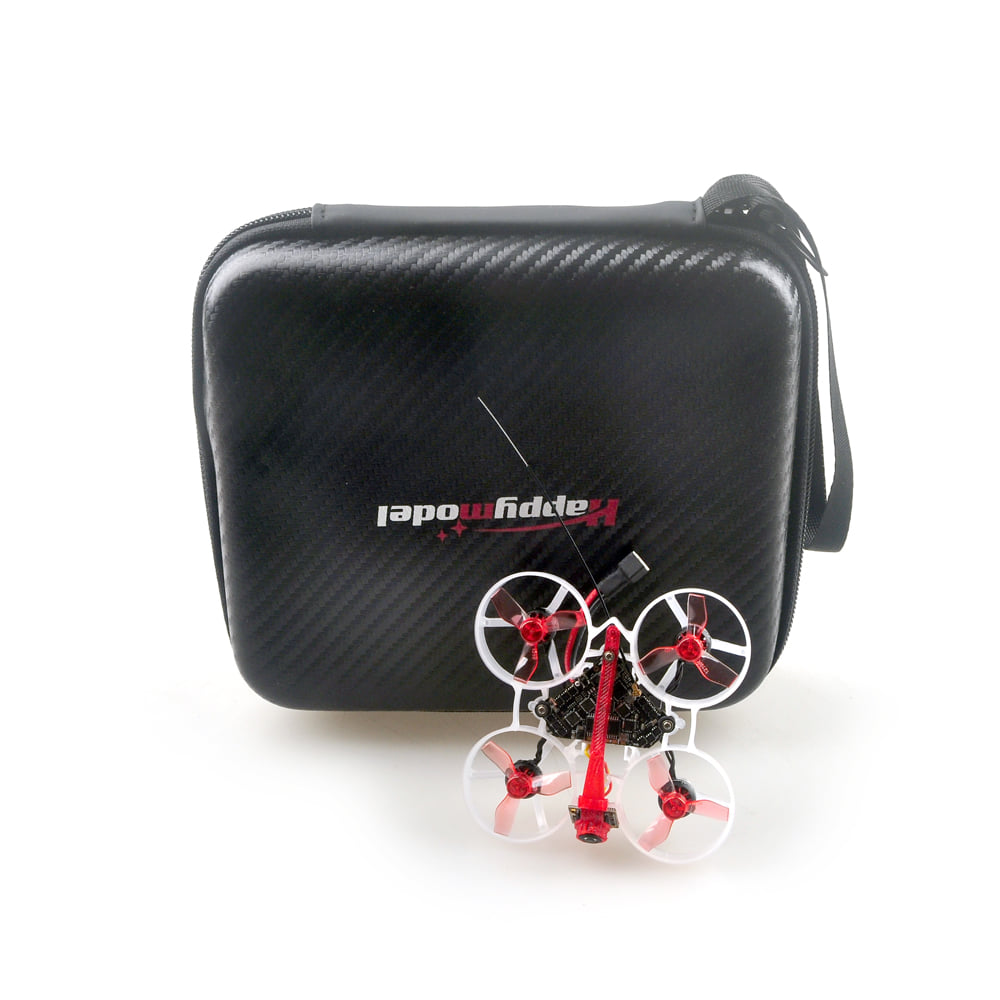 Original idea of this whoop belongs to the Mr. ShutterBug (Nate Payne):
And the first flight video of the Moblite7:
Release date: TBD, Frsky version ~ December 20, Flysky version ~ January 10
Available @:
Makerfire (5% discount code MFRMoblite)
Moblite6: https://shop.makerfire.com/collections/new-arrival/products/happymodel-moblite6-brushless-drone
Moblite7: https://shop.makerfire.com/collections/new-arrival/products/happymodel-moblite7-brushless-drone
Banggood (10% discount code "BGaFf10oFf")
Moblite6: https://www.banggood.com/18_5g-Happymodel-Moblite6-65mm-1S-Diamond-F4-AIO-…-1785239.html
Moblite7: https://www.banggood.com/19_5g-Happymodel-Moblite7-75mm-1S-Diamond-F4-AIO-…-1785250.html
Moblite6 Specifications:
Item Name: Happymodel Moblite6 1S 65mm ultra light brushless whoop
Wheelbase: 65mm
Size: 80mm*80mm*25mm
Weight: 18.5g (without battery)
Weight: 26g (with Original 1s 300mah Lipo battery )
Features:
The lightest 1s 65mm brushless whoop
Powerful and efficiency
The lightest 1s AIO 5IN1 F4 flight controller
New Unibell EX0802 brushless motors
VTX power switchable 25mw~200mw
Low profile Canopy design
Package includes:
65mm Frame (Mobula6 frame)*1
Option1: DiamondF4 FR built-in SPI Frsky receiver*1
Option2: DiamondF4 FS built-in SPI Flysky receiver*1
EX0802 KV19000 Unibell brushless motor*4
Gemfan 1219 31mm propeller(4cw+4ccw)*1
Runcam Nano4 Lite*1
Built-in 5.8G 40ch 25mw-200mw VTX*1
1s 300mah Lipo battery *2
1S USB charger*1
Propeller disassemble tool*1
Screwdriver*1
Happymodel Carry case*1
Moblite7 Specifications:
Item Name: Happymodel Moblite7 1S 75mm ultra light brushless whoop
Wheelbase: 75mm
Size: 97mm*97mm*25mm
Weight: 19.5g (without battery)
Weight: 36g (with Original 1s 650mah Lipo battery )
Features:
The lightest 1s 75mm brushless whoop
Powerful and efficiency
The lightest 1s AIO 5IN1 F4 flight controller
New Unibell EX0802 brushless motors
Low profile Canopy design
VTX power switchable 25mw~200mw
Package includes:
75mm Frame*1
Option1: DiamondF4 FR built-in SPI Frsky receiver*1
Option2: DiamondF4 FS built-in SPI Flysky receiver*1
EX0802 KV19000 Unibell brushless motor*4
HQPROP 40MMX2 propeller(4cw+4ccw)*1
Runcam Nano4 Lite*1
Built-in 5.8G 40ch 25mw-200mw VTX*1
1s 650mah Lipo battery *2
Propeller disassemble tool*1
Screwdriver*1
Happymodel Carry case*1
Spare parts specifications:
Motor
Model: EX 0802 19000KV
Configuration:9N12P
Stator Diameter:8mm
Stator Length:2mm
Shaft Diameter:Φ1mm
Motor Dimension(Dia.*Len):Φ10.5mm*14.9mm
Weight(g): 1.7g
No.of Cells(Lipo): 1S only
Flight controller
(Frsky SPI RX version) DiamondF4 FR FC Firmware target: CrazybeeF4FR
MCU:STM32F411CEU6 (100MHZ, 512K FLASH)
Sensor: MPU-6000 (SPI connection)
Original whoop size compatible
Power supply: 1S battery input (DC 2.9V-4.35V)
Built-in 5A(each) Blheli_S 4in1 ESC Dshot600 ready
Built-in Betaflight OSD(SPI Control)
Built-in 5.8G VTX
Built-in SPI Frsky/Flysky receiver
Built-in 5V 1A BEC
Onboard 4in1 ESC
MCU upgraded to EFM8BB21
Power supply: 1S LiPo/LiPo HV
Current: 5A continuous, peak 6A (3 seconds)
Support BLHeliSuite programmable
Factory firmware: O_H_50_REV16_8.HEX
Default protocol: DSHOT600
Onboard Frsky SPI D8 receiver Version
SPI BUS receiver Frsky D8 compatible
Compatible Non EU transmitter D8 model
Channels: 8ch
Failsafe support
No ground interference ( Transmitter and receiver 1 m from the ground): 200m~300m
Onboard 5.8g VTX
Output power: 25mw~200mw switchable
Frequency: 40CH
Input voltage: 3.3V 5.5V
Current consumption: 300mA(type)
Frequency: 5.8GHz 5bands 40 channels(include Race band)
Smartaudio ready
Runcam Nano4 Lite
Model: RunCam Nano4 Lite
Image Sensor: 1/3″ CMOS
Horizontal Resolution: 800TVL
Lens: 2.1mm(M8) FOV 160°
Signal System: PAL/NTSC Non Switchable
S/N Ratio: >50dB
Electronic Shutter Speed: Auto
Auto Gain Control (AGC): Auto
Min. Illumination: 0.01Lux@1.2F
D-WDR: Auto
Day/Night: Color
Power:DC 3-5.5V
Current: 170mA@5V 180mA@3.3V
Housing Material: ABS
Net Weight: 1.0g
Dimensions: L14mm*W12mm*H9mm
Lipo Battery Moblite6
Capacity: 300mAh
Voltage: 3.8v
Continuous Discharge Rate: 30C
Size: 57mmx12mmx7mm
Weight: 7.5g
Connector: PH2.0
Lipo Battery Moblite7
Capacity: 650mAh
Voltage: 3.8v
Continuous Discharge Rate: 30C
Instantaneous discharge rate: 60C
Size: 60mmx18mmx8mm
Weight: 16g
Connector: PH2.0