JHEMCU GHF13AIO – first 16x16mm sized AIO board
JHEMCU will be releasing GHF13AIO, the first AIO 16x16mm mount size flight controller and ESC on single board. The main CPU is F411, with popular Betaflight target MATEKF411. On board ESC is rated for 13A @ 2-4S battery input. The GHF13AIO has 2 UARTS, Current sensor, output pads for WS2812 LEDs, buzzer and SCL/SDA pads (for compass sensor as an example). The FC has also motor wires and 4 additional LEDs at the corners of the board.
Weight of the board is only 4.3g. This makes it the lightest 13A AIO flight controller in the market.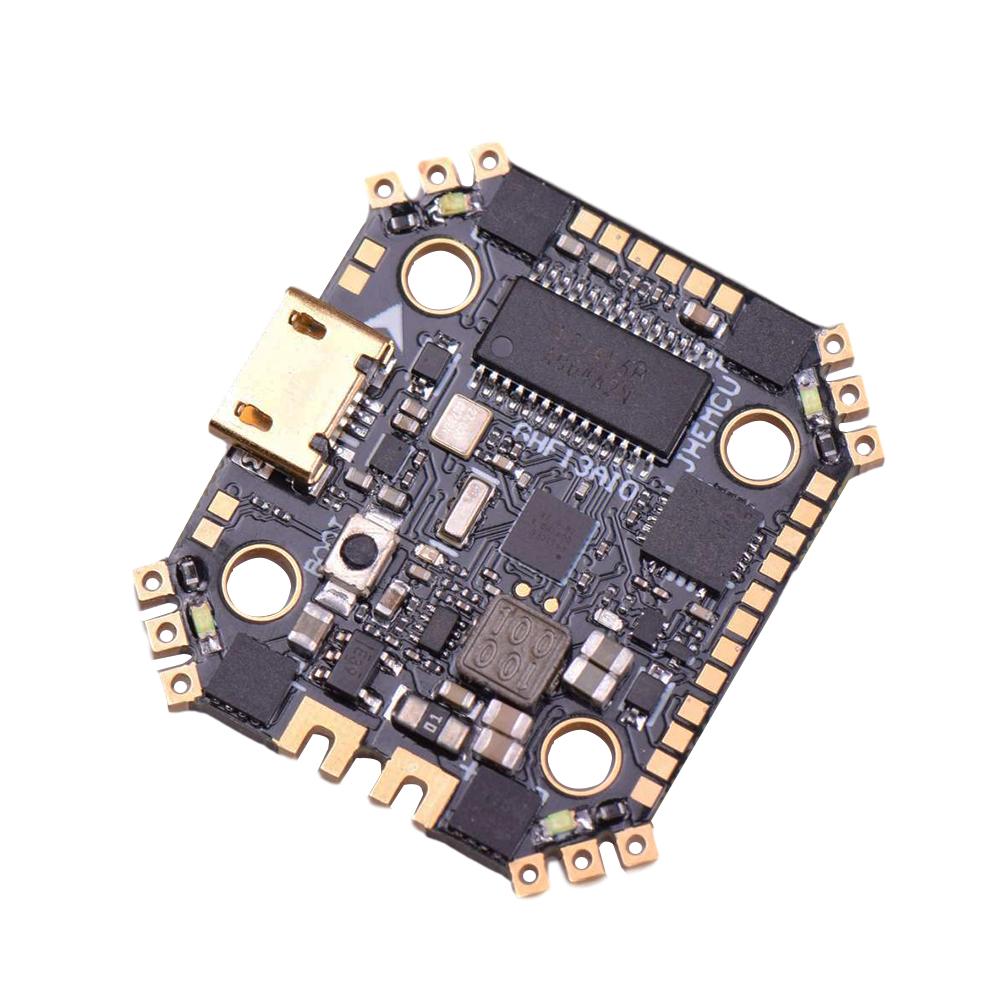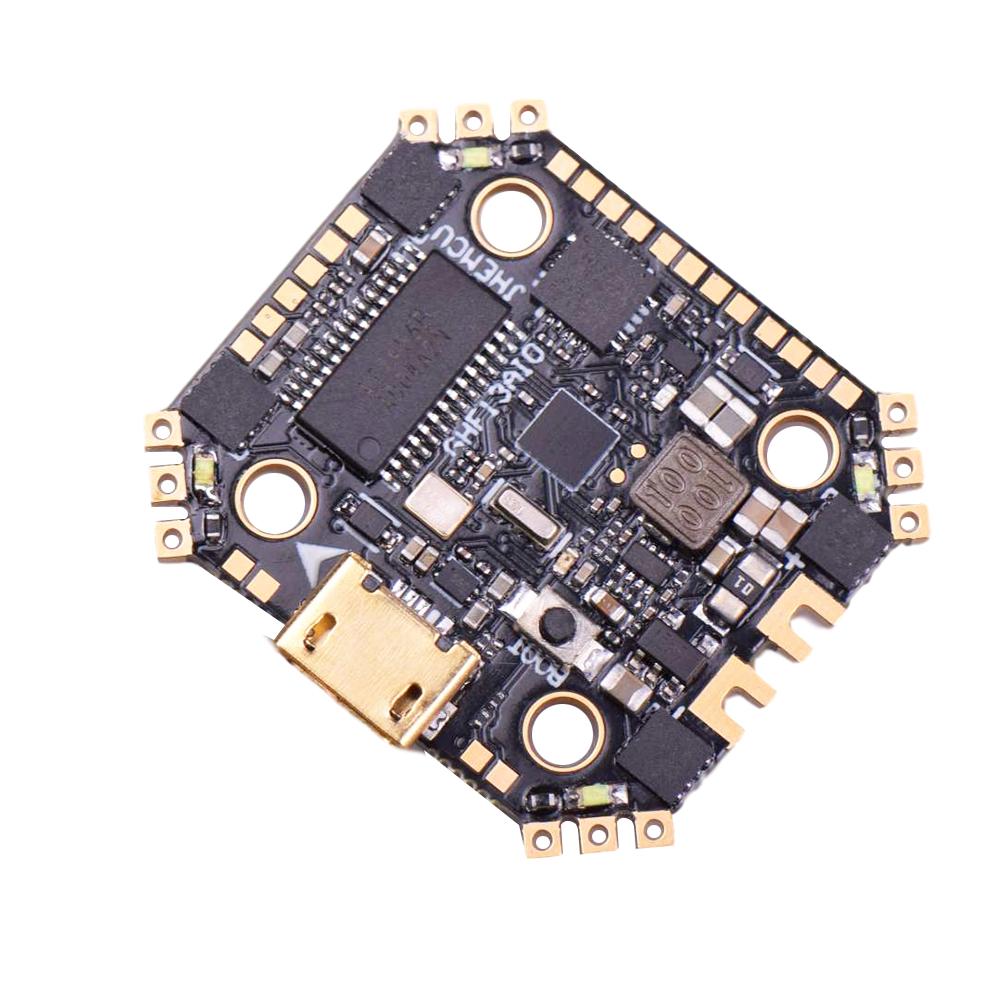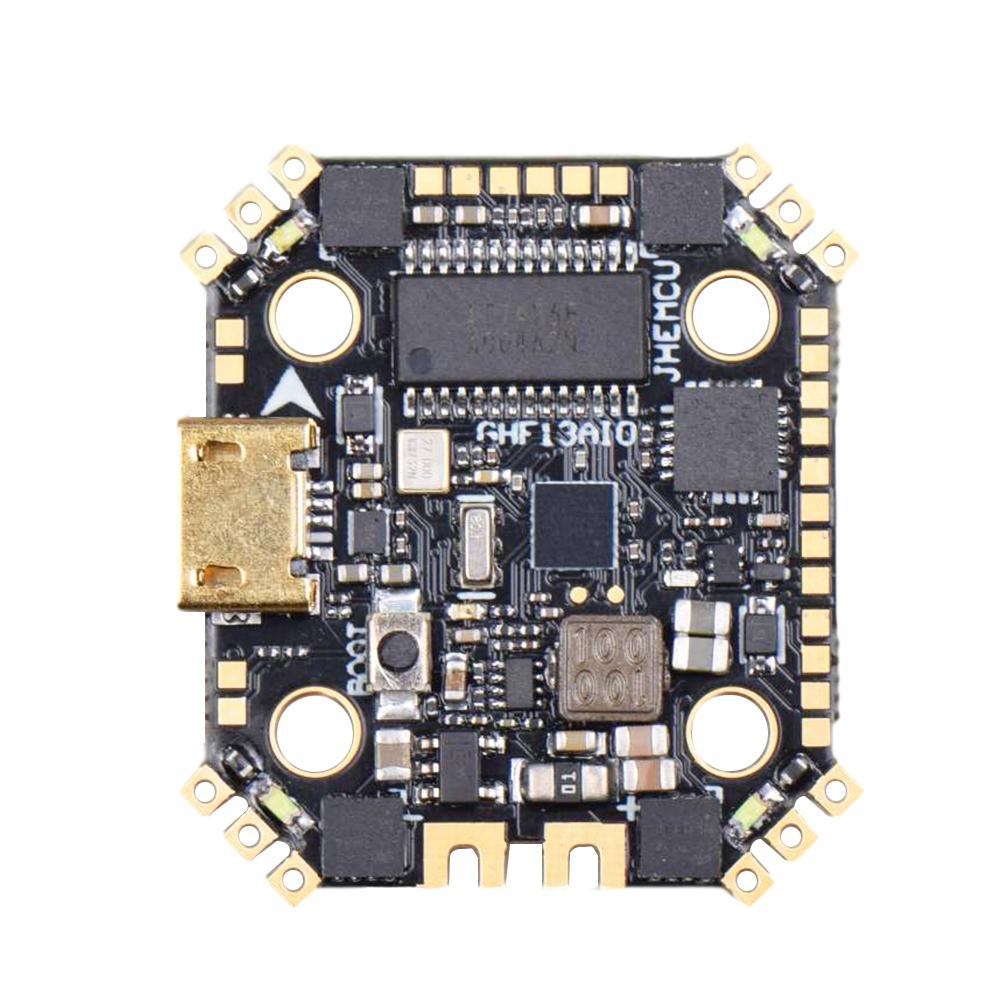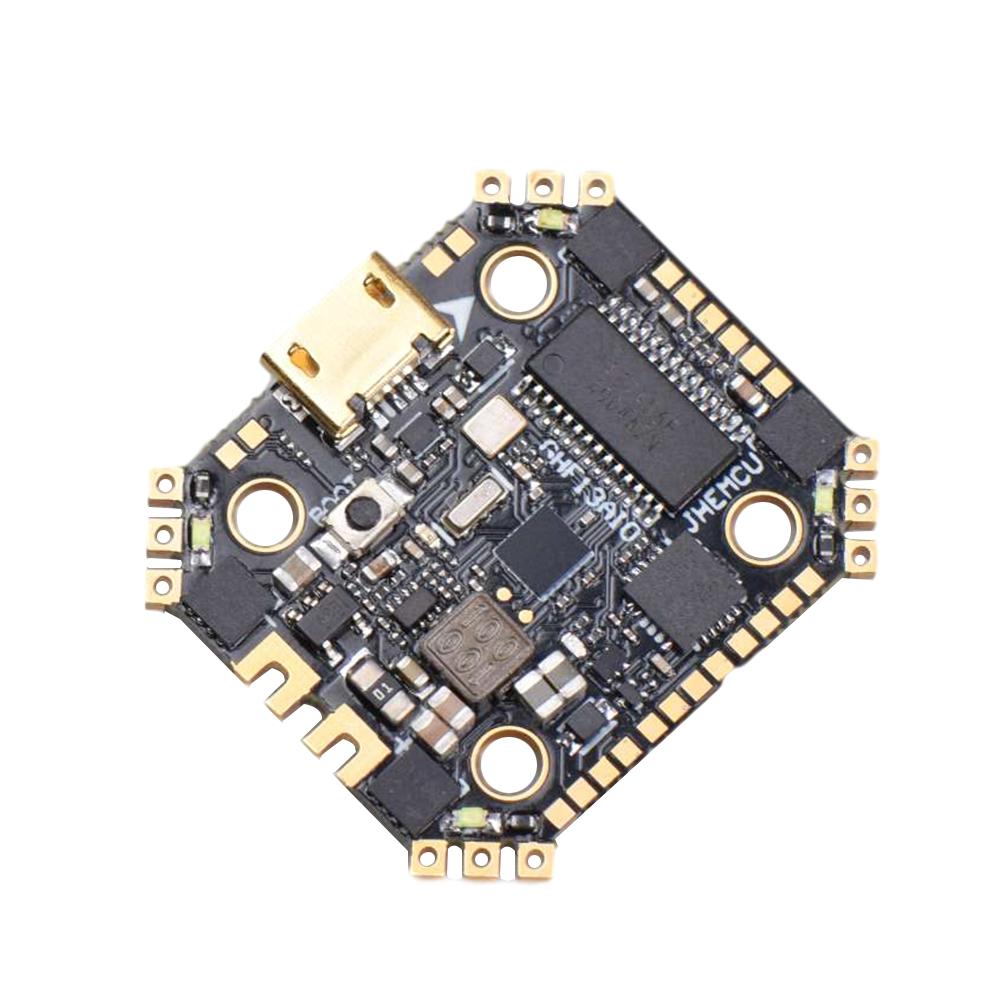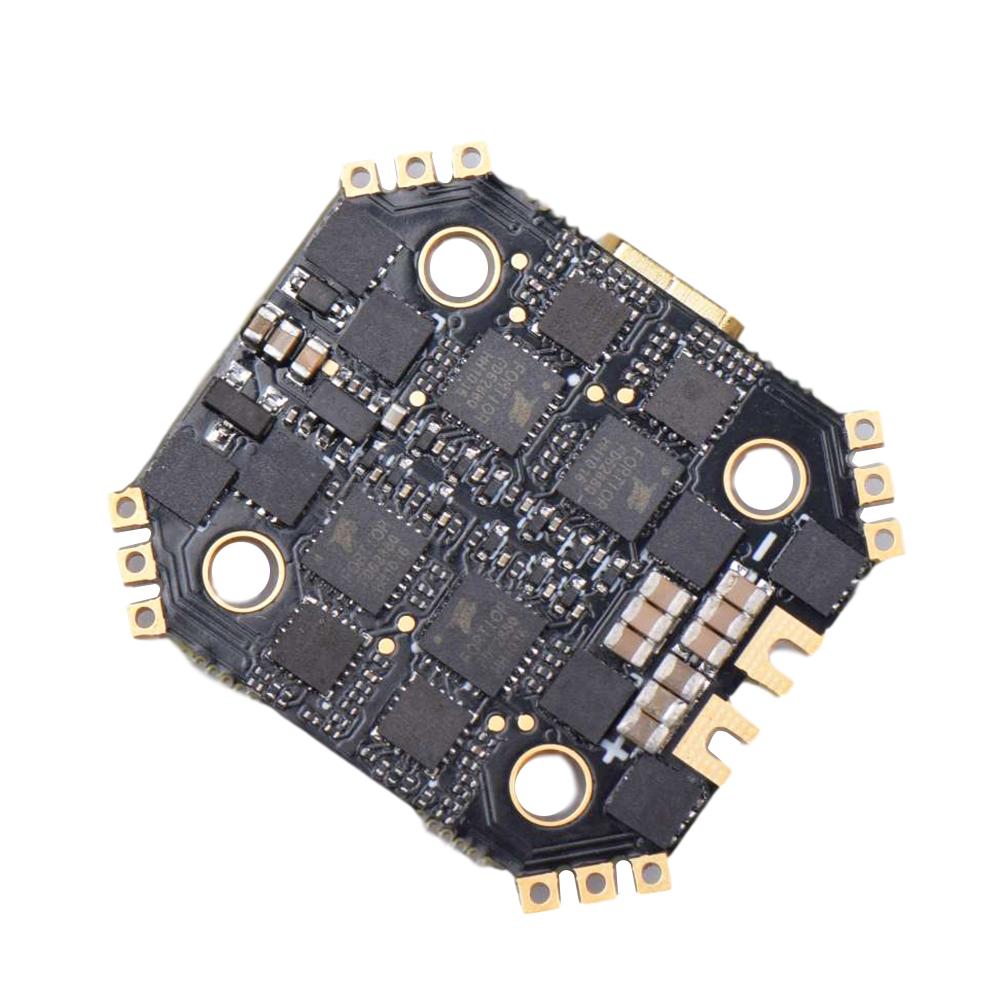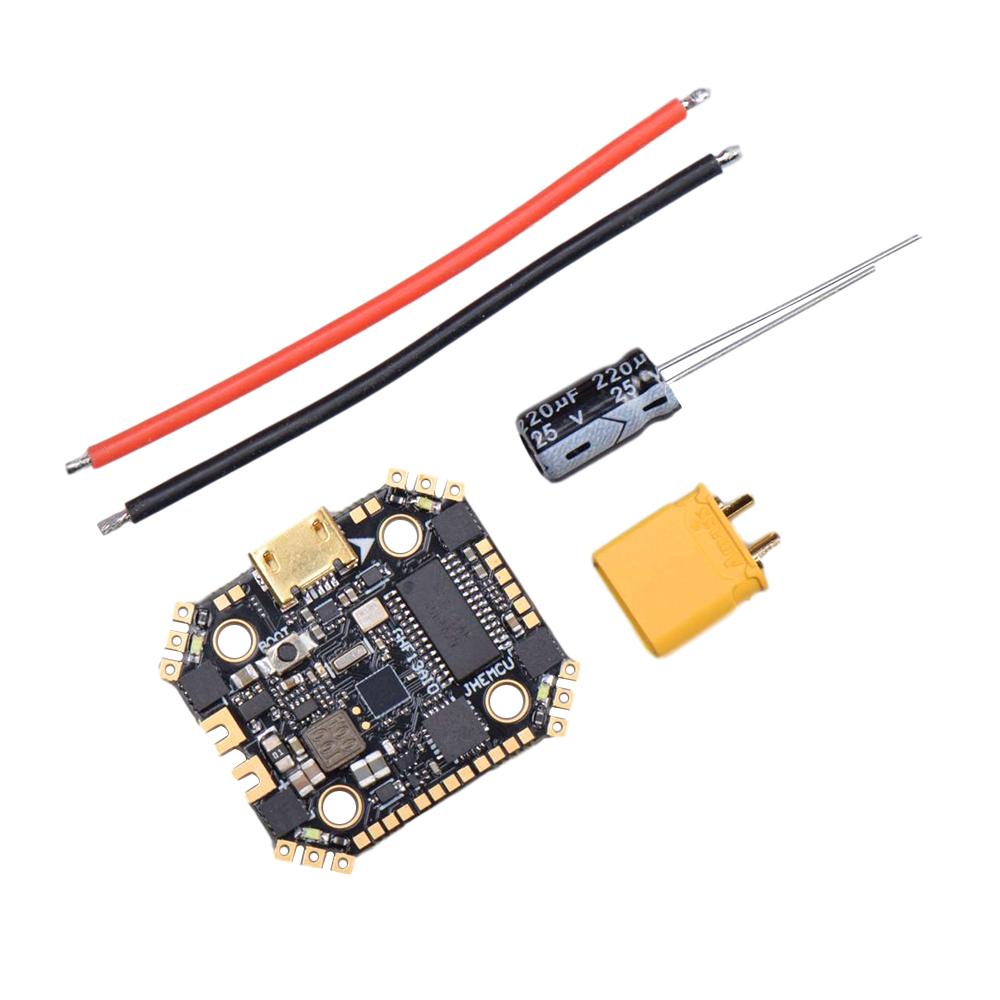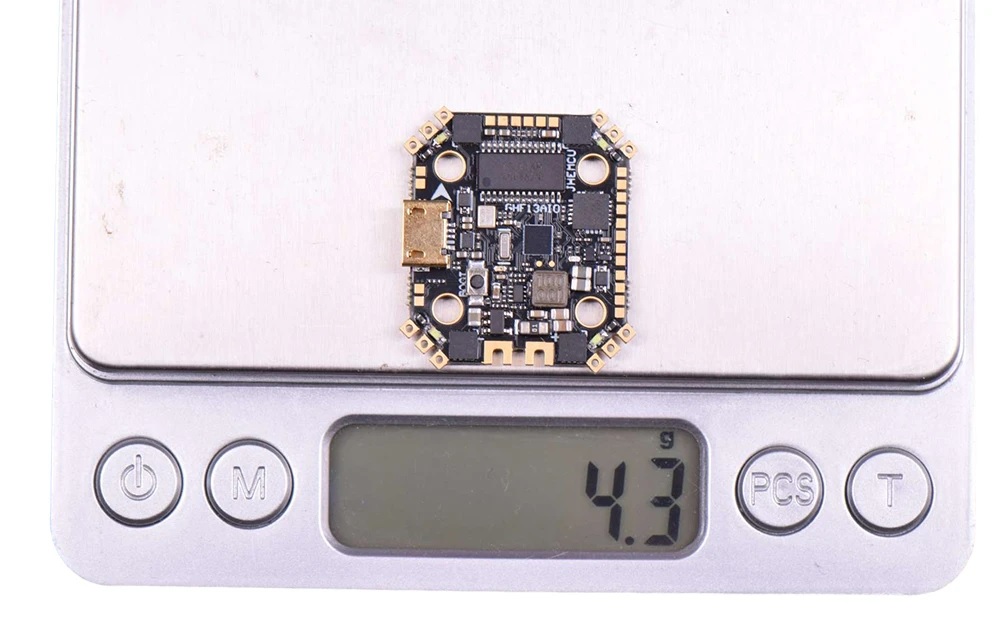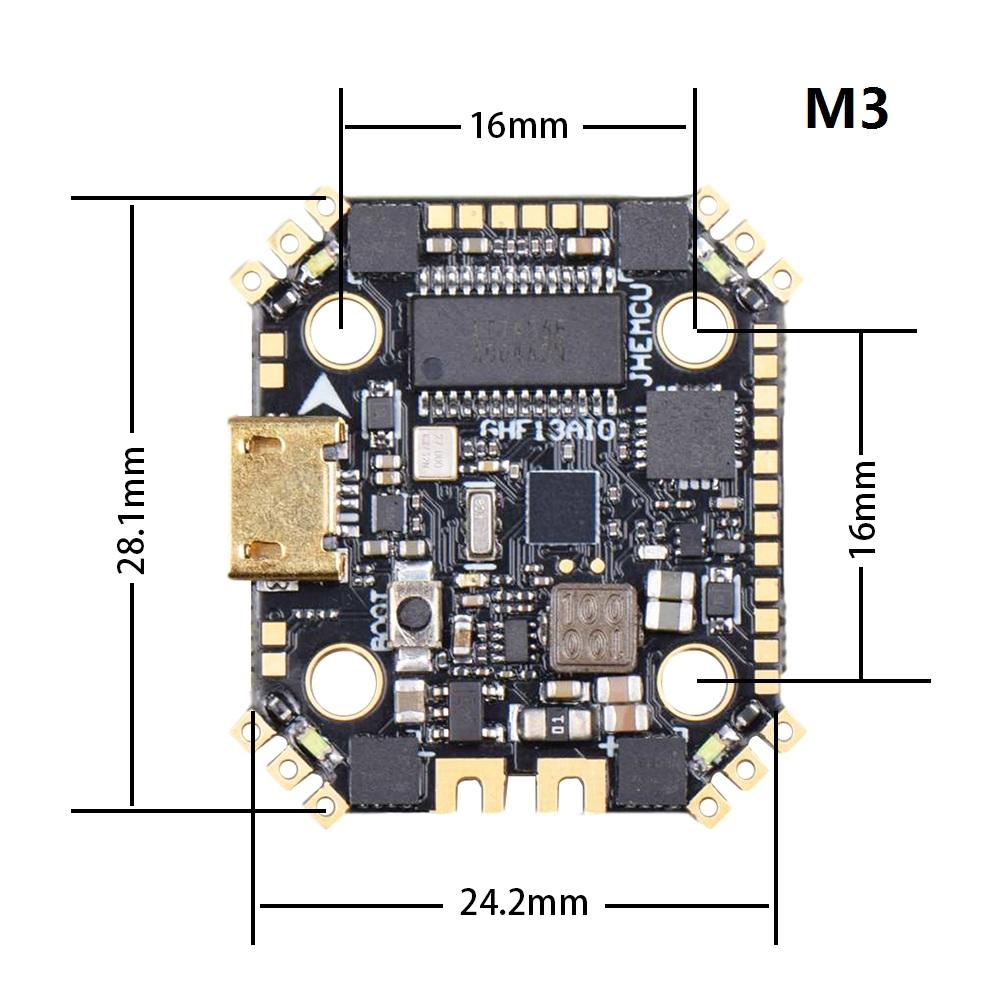 JHEMCU GHF13AIO pinout, connection diagram: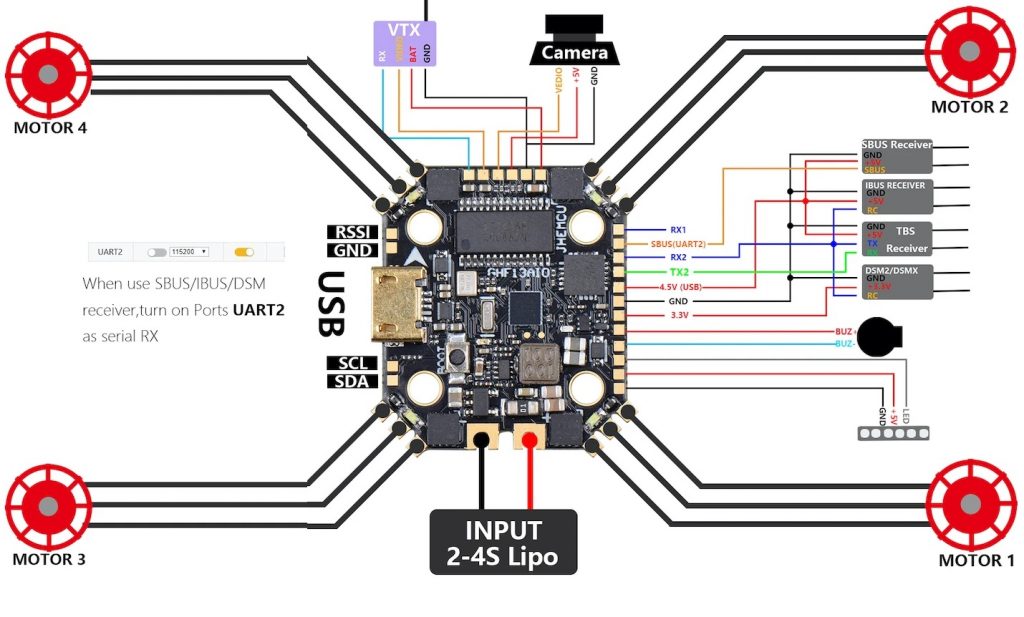 Available @:
Banggood: https://www.banggood.com/16x16mm-JHEMCU-GHF13-AIO-F4-OSD-Flight-Controller-…-1782009.html
Specification:
Name: JHEMCU GHF13AIO
Item Name: F4 OSD Flight Controller Built-in 13A 4in1 ESC
Size: 24.2*28.1mm (M3)
Mounting Hole: 16*16mm
Weight: 4.3g
CPU: STM32F411CE (100MHZ)
MPU: MPU6000 ( SPI)
Firmware: Betaflight_MATEKF411.HEX
Built-in Betaflight OSD (AT7456E)
BEC Output(two): 5V/2.5A
USART: UART1, UART2
Receiver: SBUS,IBUS,DSM2,DSMX ,TBS (UART2-RX2)
Blackbox: NO
Built-in Current Sensor
Support WS2812 LED, BUZZER
Input Voltage: 2-4S Lipo
ESC Current: 13A
Firmware: BLHELI_S G-H-30.HEX
– Support PWM, Oneshot42/125, Multishot, Dshot150 /300/600