Jumper T18 radio with JP5in1 module
Jumper has released their newest radio Jumper T18. The radio is based on Jumper T16 Hall V2 version with a number of the improvements.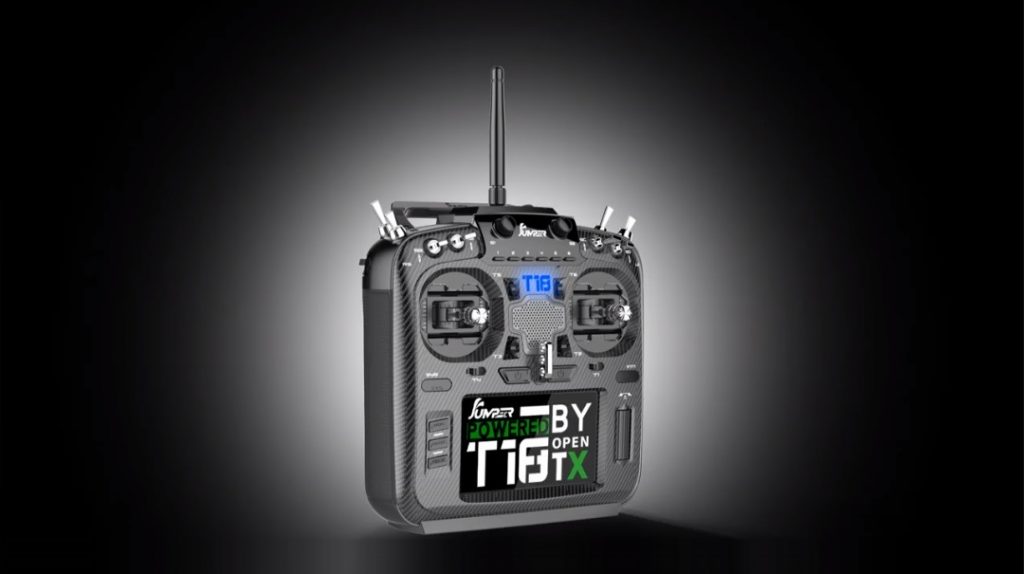 Jumper T18 has new hall effect gimbals and the new 480×272 IPS screen.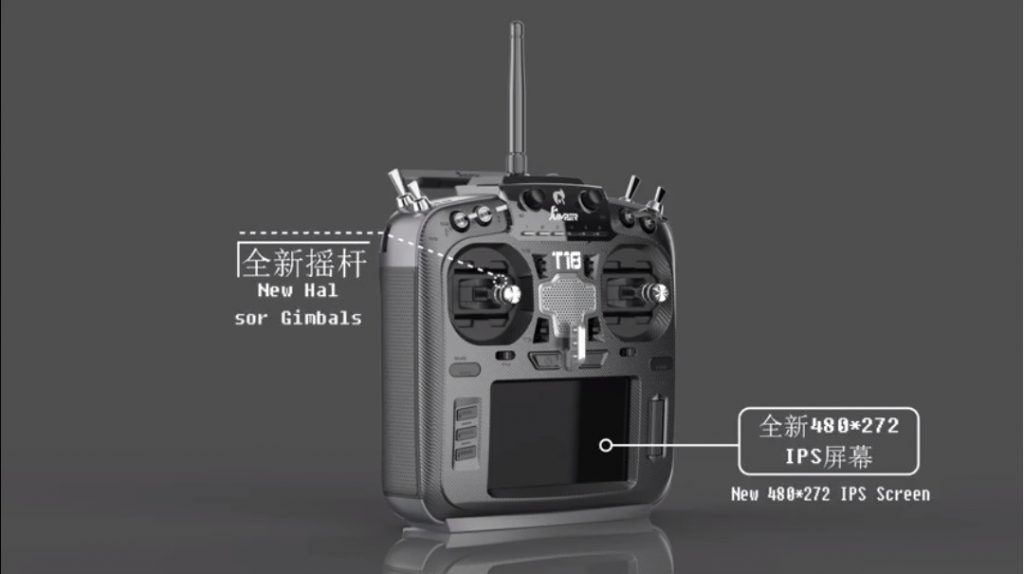 New radio transmitter has carbon fiber style faceplace. Have in mind that it is not the true carbon fiber, just the carbon pattern colored plastic.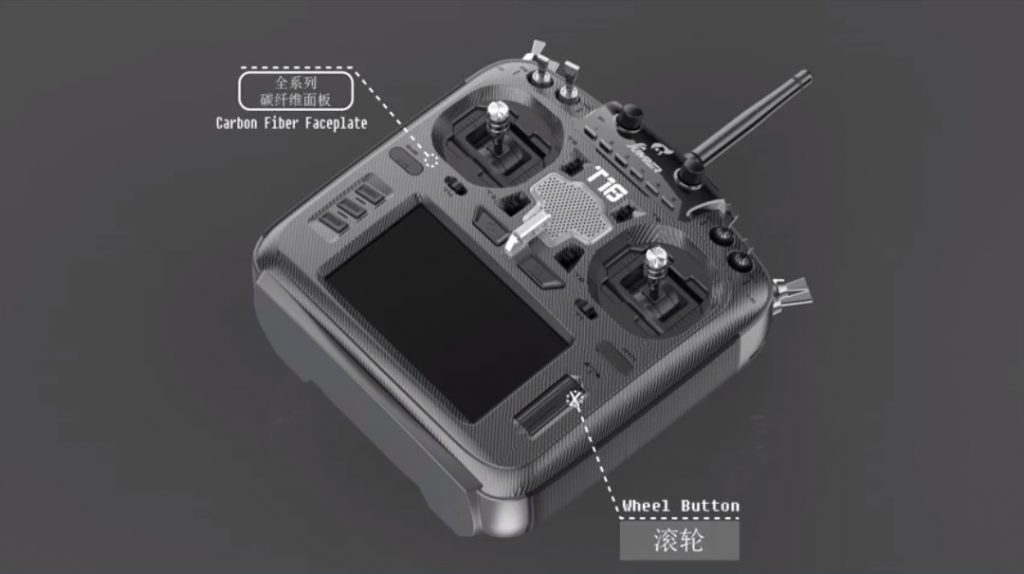 Jumper T18 and T18 Pro has new internal multiprotocol module JP5IN1. It is JP4IN1 multiprotocol module with added 915MHz/868MHz long range module. Jumper T18 supports the FrSky R9 915mhz long range receiver systems. The external antenna is special antenna, designed for 915mHz while the 2.4GHz protocols works through the internal patch antenna. Jumper T18 Lite has the the well known JP4IN1 internal multiprotocol module.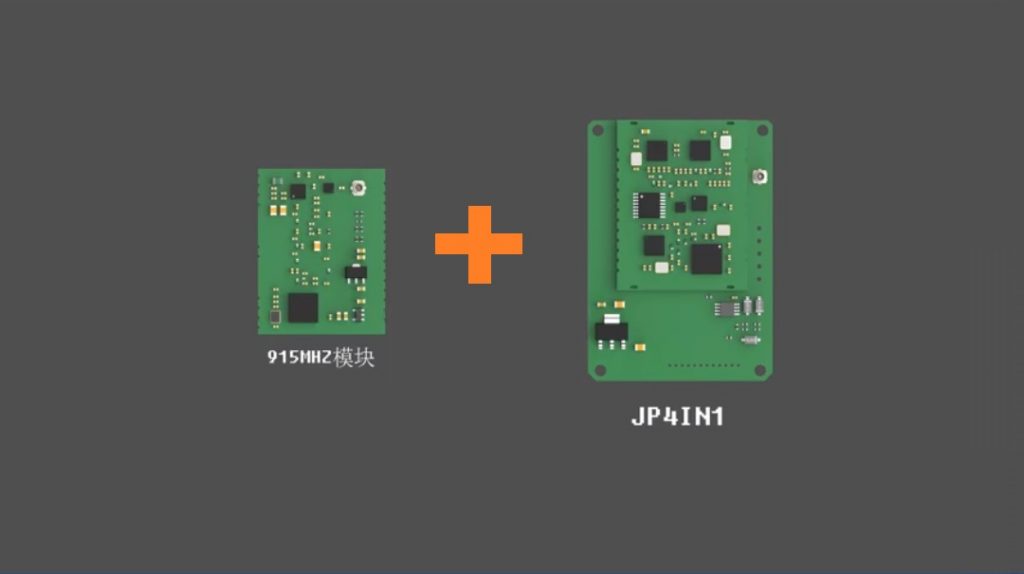 Jumper T18 has Touch Screen interface "reserved" for future touch screen user interface in the OpenTX firmware. "Reserved" means touch screen is absent, but can be installed in the future as optional add on. It must be purchased additionally.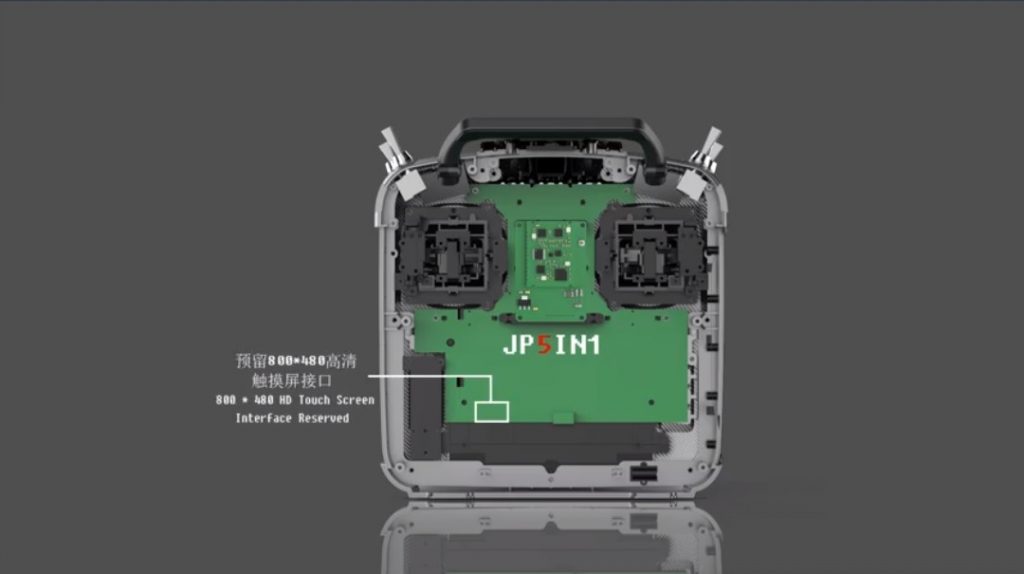 Jumper T18 has new adjustable LED back lights. They illuminate the switches and pots labels.
Another questionably useful feature is pushing two power buttons on T18 radio simultaneously can turn off the radio very quickly. It doesn't make sense to me as I'd like to avoid accidentally turning off the radio, but I would appreciate the fast turn ON feature.
Jumper T18 Lite, T18 and T18 Pro
There are 3 versions of the Jumper T18:
Jumper T18 Lite
Jumper T18
Jumper T18 Pro
Jumper T18 Lite has no 868/915MHz module but has the Jumper JP4IN1 internal multiprotocol module, no backlight, no foldable handle and no carbon fiber style faceplate, but will be cheaper than T18 and T18 Pro.
Jumper T18 Pro has upgraded ALPS RDC90 sensors. This means the product naming has changed, and the Pro version got the analog gimbals. (but they are better quality than in Jumper T16 that had the ALPS RDC50 potentiometers)
Photo of the Jumper T18 Pro (Note the gimbal housing looks the same as in the Jumper T16):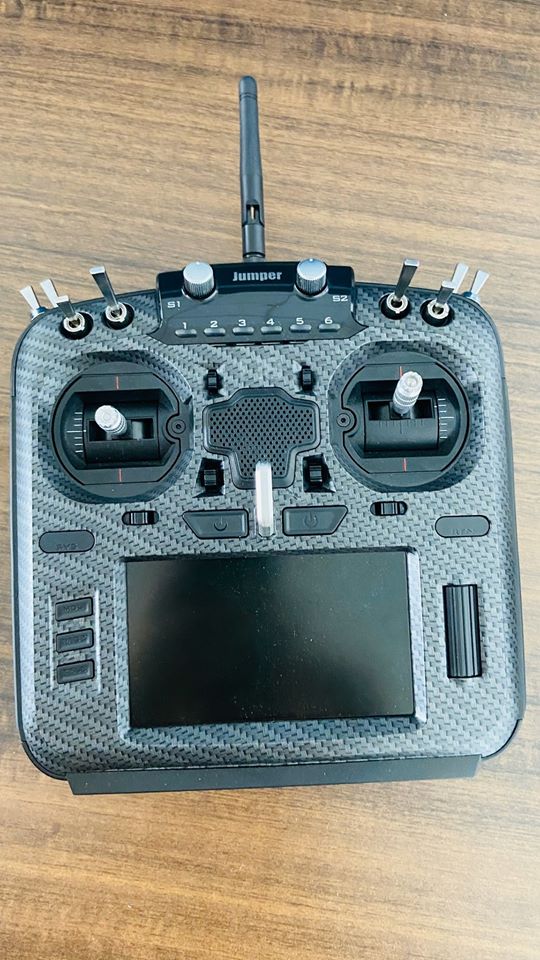 No more ribbon cables!
Jumper T18 has simple wire connectors instead of the flat ribbon ones, that were causing problems for some users. Simple and reliable connection between the radio components means no more problems with switches or roller stop working.
Here are some pictures of the Jumper T18 inside (note the only ribbon cable is for LCD):
No SD Card issue and fix
Some early batch of the radios were shipped with some hardware flaw. The issue is: radio does not start and shows "No SDCard". Jumper has released special version of the OpenTX firmware with the disabled SD Card check. Martin Haggas found that the issue is bad soldering job and the SD Card present pin is left unsoldered.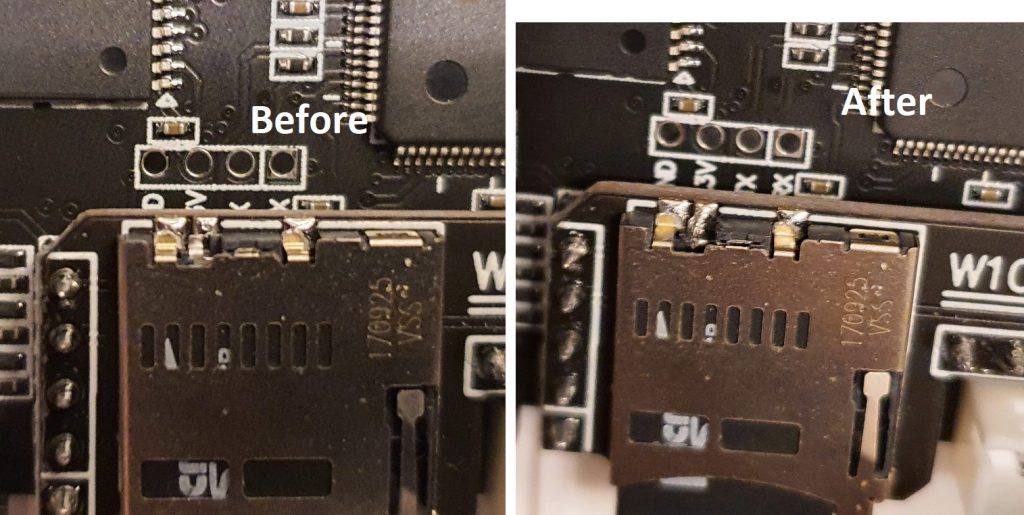 And another picture of this unsoldered SD card detection pin issue: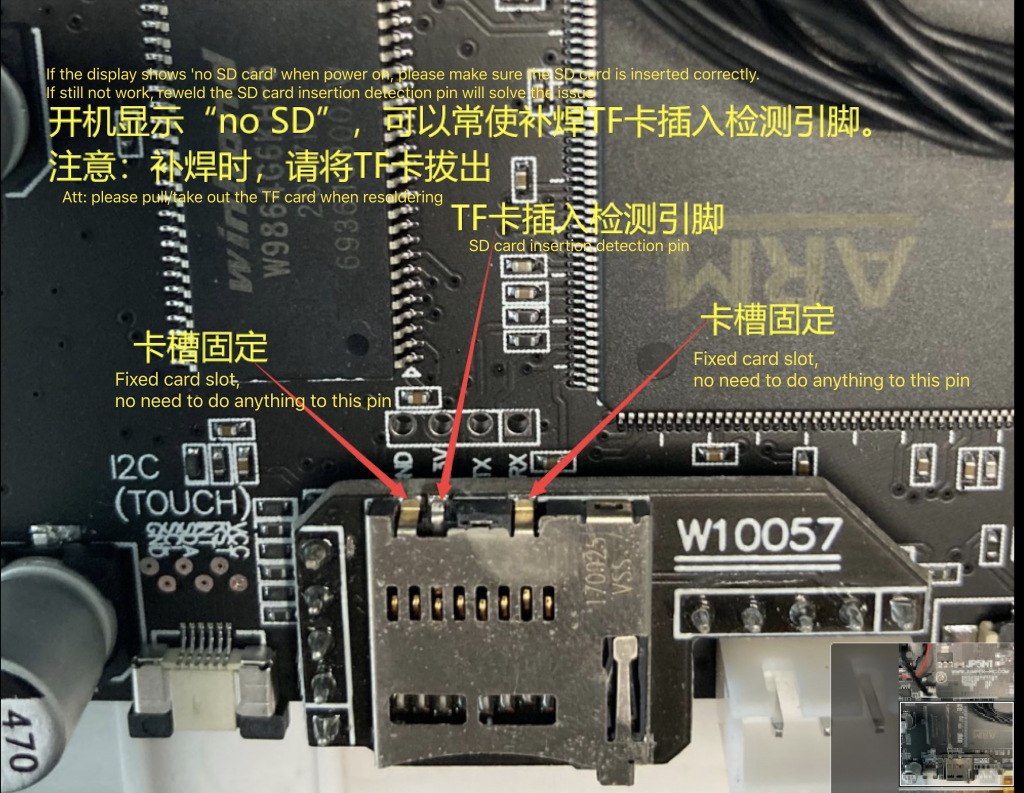 A link to the original post: https://www.facebook.com/photo.php?fbid=10159975617524465
Available @:
Banggood: T18 https://www.banggood.com/Jumper-T18-2_4G-868-or-915MHz-16CH-Hall-Sensor-Gimbal-OpenTX-Multi-protocol-Transmitter-JP5IN1-RF-Module-for-RC-Drone-p-1680524.html
T18 Pro https://www.banggood.com/Jumper-T18-Pro-2_4G-868-or-915MHz-16CH-RDC90-Sensor-Gimbal-OpenTX-Multi-protocol-Transmitter-JP5IN1-RF-Module-for-RC-Drone-p-1680526.html
T18 Lite: https://www.banggood.com/Jumper-T18-Lite-2_4GHz-16CH-Hall-Sensor-Gimbal-OpenTX-Multi-protocol-Transmitter-JP4IN1-RF-Module-for-RC-Drone-p-1690818.html
HGLRC: https://www.hglrc.com/collections/new-arrivals/products/jumper-t18-jp5-in-1-multi-protocol-rf-module-opentx-radio-with-hall-gimbals
Release date: late May, 2020