LDARC/KingKong TINY R7 whoop
LDARC (ex. KingKong) has released new brushed whoop Tiny R7. It is an updated Tiny 7x quadcopter with a few improvements: Flight controller has built-in dual mode receiver with Futaba (FHSS) and FrSky (D16) protocols. Other FC option uses external DSM and FlySky AFHDS 2A receivers. Flight controller has upgraded Texas Instruments DRV8850 FET's that provide 5A (peak 8A) of current. Motors are 8x20mm sized very fast 16000KV speed ones.
Tiny R7 whoop has upgraded 4 blade 40mm size props (instead of 3 blade) for greater thrust. Weight has increased to 39g for Tiny R7 vs 35g for Tiny 7x.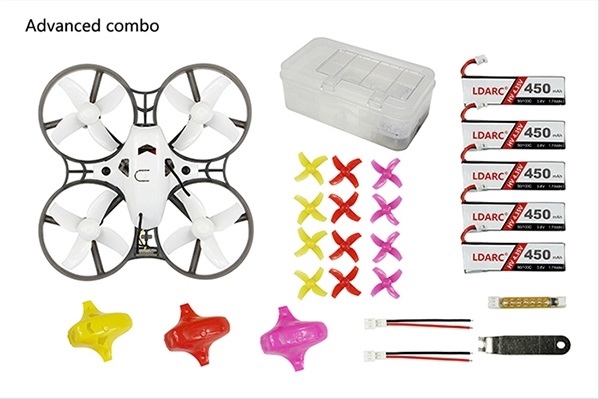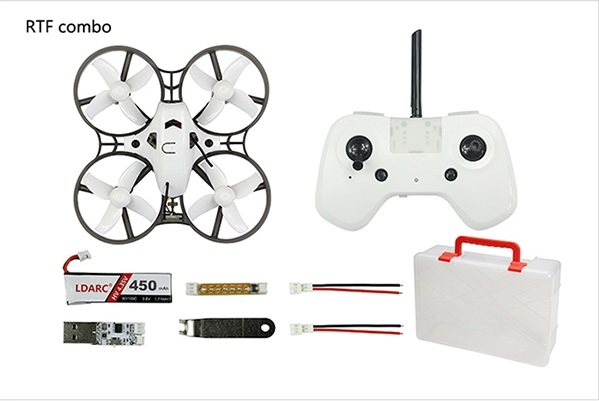 Tiny R7 and Tiny 7x comparison: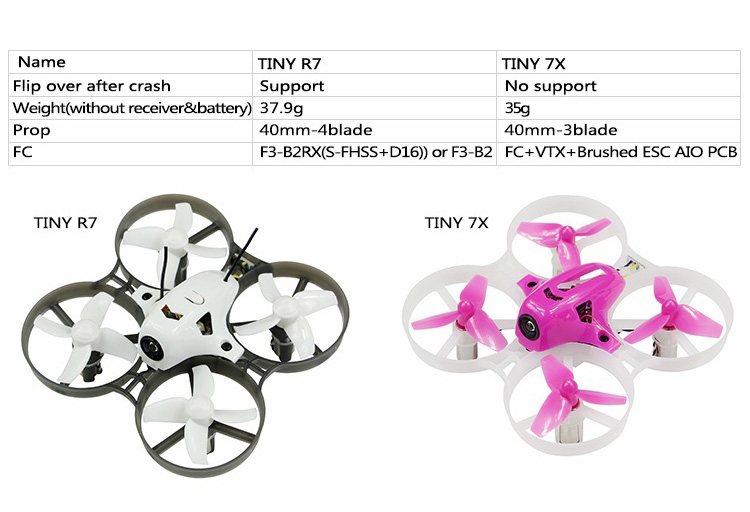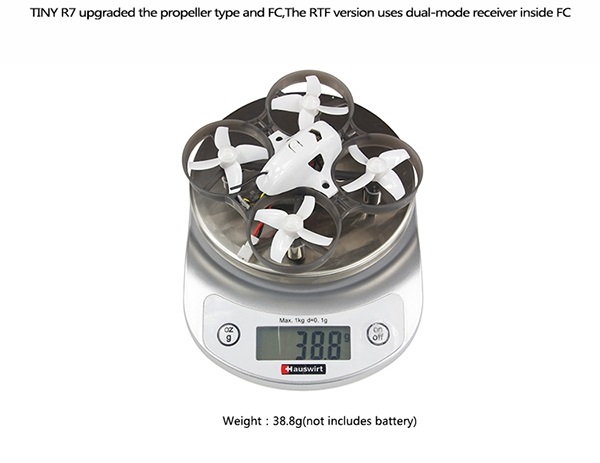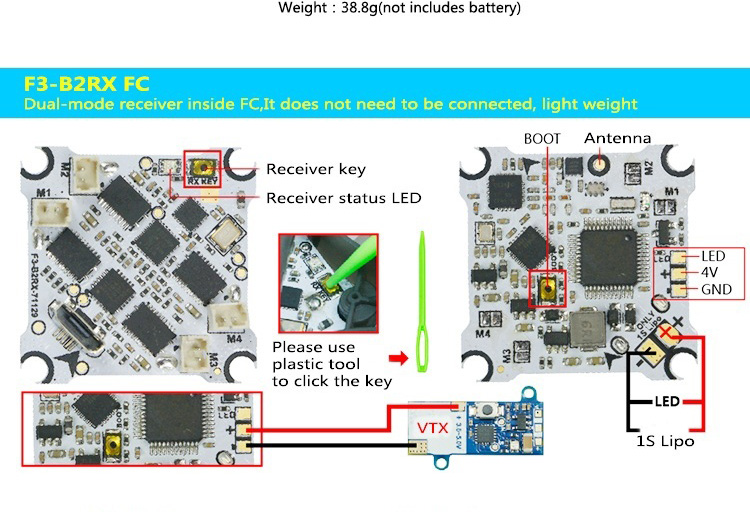 User manual download.
Specifications:
Brand: Kingkong/LDARC
Item No: TINY R7
Wheelbase: 75mm
Prop: 40mm-4 blade
FC Firmware: Betaflight SPRACINGF3
Motor Driver: Texas Instruments DRV8850 brush motor driver, 5A continuous 8A peak-drive current each way
VTX: 5.8G 25mW 16CH
Camera: 199C (800TVL 150°)
Motor: 820 Brushed (16000KV)
Battery: 3.8V 450mAh 50C
Charger: 6-WAY 4.2V/4.35V Charger
Weight: 38.8g (not include battery)
Package Size: 20.8 x 11.9 x 7.7cm
Package Weight: 0.47kg