New BLHeli_32 ESC – Racerstar TATTO 35A 25A 8A
Racerstar has released ESC with BLHeli Racerstar TATTO. They are not the first ESCs supporting BLHeli_32, but definitely the cheapest ESC on the net currently. Not much information we have about these ESC, but they are rated at 35A current with a max of 43 amps and 25A current with a max of 30 amps of current load. Supports 2-5S lipos and all the ESC communication protocols up to Dshot1200. The weight is only 3 grams for 35A version and only 2 grams for 25A version.
These ESC's have been reported as legimate, licensed BLHeli_32 ESC's.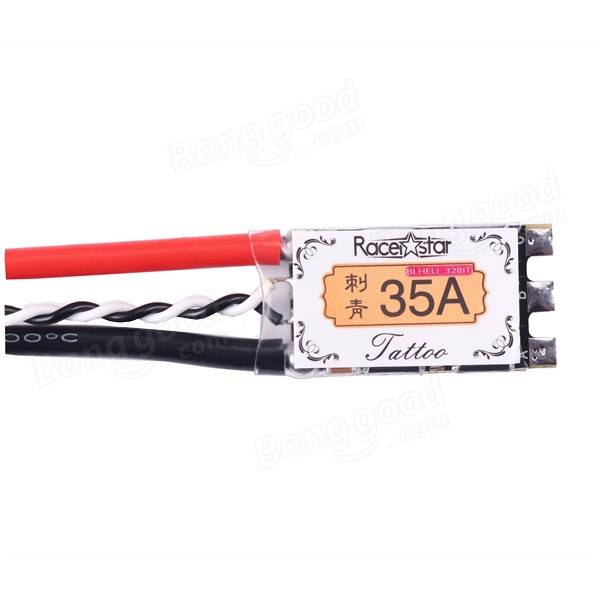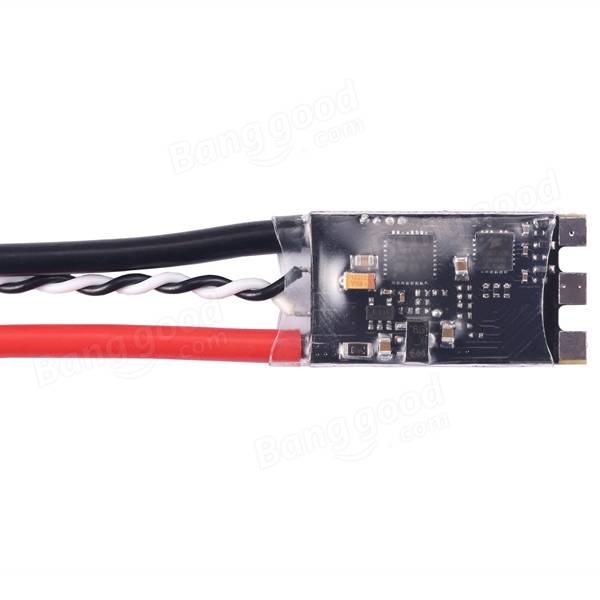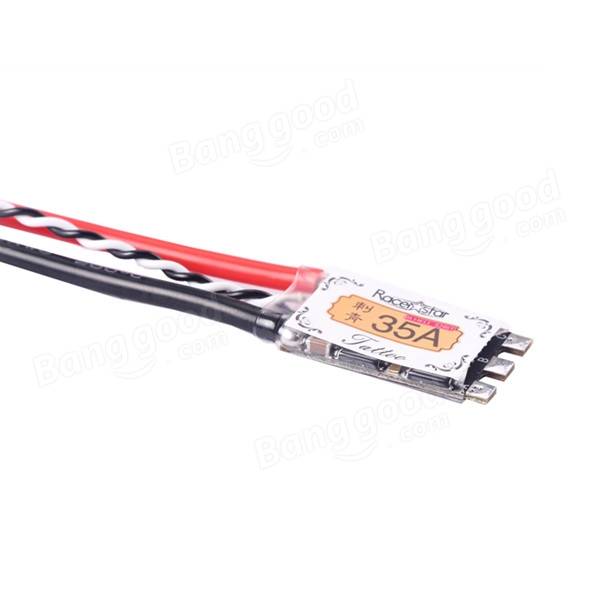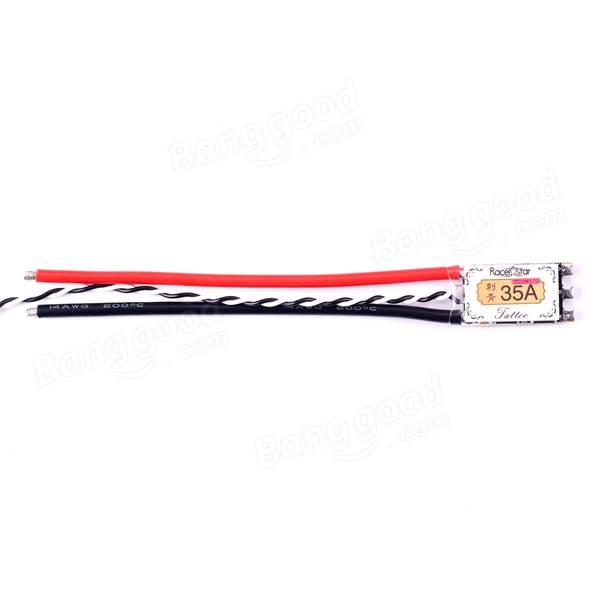 Version with 25A rating:
Version with 8A rating:
Version 35A 4in1 Tatto_s:
Version 25A 4in1 Tatto_s:
Available @ Banggood: 35A https://www.banggood.com/Racerstar-TATTO-35A-BLheli_32Bit-2-5S-RaceSpec-Brushless-ESC-Dshot1200-Ready-for-Racing-Drone-p-1153990.html
25A https://www.banggood.com/Racerstar-TATTO-25A-2-4S-STARM-Blheli_32bit-Dshot1200-Ready-RaceSpec-FPV-Racing-Brushless-ESC-p-1159580.html
8A: https://www.banggood.com/0_8g-Racerstar-Tatto-8A-ST-Blheli_32-1-2S-Brushless-ESC-Dshot1200-Ready-RaceSpec-for-FPV-Racer-p-1167583.html
35A 4in1: https://www.banggood.com/Racerstar-Tatto_S-35A-4-In-1-2-4S-STARM-Blheli_32-Dshot1200-Ready-Dual-BEC-FPV-Racing-ESC-p-1165068.html
25A 4in1: https://www.banggood.com/Racerstar-Tatto_S-25A-4-In-1-2-4S-STARM-Blheli_32-Dshot1200-Ready-Dual-BEC-FPV-Racing-ESC-p-1165080.html
Specification Tattoo 35A:
Item Name: 35A Blheli 32Bit 2-5S Brushless ESC
Con. Current: 35A
Peak. Current: 43A
LBEC: NO
SBEC: NO
Lipo: 2-5S
Programming: Yes
Weight: 3g
Size (PCB): 27*16mm
Specification Tattoo 35A:
Item name: TATTO 25A ESC
Con. Current: 25A
Peak Current(10s): 30A
LBEC: NO
SBEC: NO
Lipo: 2-4S
Programming: YES
Weight: 2g
Size(PCB): 25*12mm
Specification Tatto 8A:
Item Name: 8A BLheli_32 1-2S Brushless ESC
Con. Current: 8A
Peak Current(10s): 10A
LBEC: NO
SBEC: NO
Lipo: 1-2S
Programming: YES
Weight: 0.8g (not inlcuding cable)
Size(PCB): 16*10mm
Specification Tatto_s 35A 4in1:
Item name: TATTO_S 35A ESC
Con. Current: 35A
Peak Current(10s): 40A
LBEC:1A/5V
SBEC:3A/12V
Lipo: 2-4S
Programming: YES
Weight:13g
Size(PCB): 36x36mm
Hole size: 30.5x30.5mm
Specification Tatto_s 25A 4in1:
Item name: TATTO_S 25A ESC
Con. Current: 25A
Peak Current(10s): 30A
LBEC:3A/5V
Lipo: 2-4S
Programming: YES
Weight:11g
Size(PCB): 36x36mm
Hole size: 30.5x30.5mm
Features:
– Blheli_32 Bits
– Support Dshot 1200 in default out from factory
– Also support Oneshot42, Oneshot125, Multishot, Dshot150, Dshot300 and Dshot600
These are ESCs, supporting BLHeli_32 so far (listed in the order of appearance):
Airbot Wraith
Wraith32 MINI 25A – https://store.myairbot.com/wraith32-mini.html
Wraith32 MINI 50A – https://store.myairbot.com/esc/wraith32plus.html
iFlight iPeaka
iPeaka 35A 32bit BLHeli_32 ESC OPTO (2-6s) – http://www.iflight-rc.com/ipeaka-35a-32bit-blheli-32-esc-opto-2-6s-dshot1200-compatible.html
iPeaka 50A 32bit BLHeli_32 ESC OPTO (2-6s) –  http://www.iflight-rc.com/ipeaka-50a-32bit-blheli-32-esc-opto-2-6s-dshot1200-compatible.html
X-Racer Quadrant 
X-Racer Quadrant 2-6S 25A 32Bit BLHeli ESC – https://www.fpvmodel.com/x-racer-quadrant-2-6s-25a-32bit-blheli-esc_g1287.html
Lumenier 
Lumenier BLHeli_32 35A – http://www.getfpv.com/lumenier-blheli-32-35a-3-6s-dshot-1200-esc-w-led.html
Lumenier BLHeli_32 50A – http://www.getfpv.com/lumenier-blheli-32-50a-3-6s-dshot-1200-esc-w-led.html
Racerstar TATTO
Racerstar Tattoo 35A – https://www.banggood.com/Racerstar-TATTO-35A-BLheli_32Bit-2-5S-RaceSpec-Brushless-ESC-Dshot1200-Ready-for-Racing-Drone-p-1153990.html
Racerstar Tattoo 25A – https://www.banggood.com/Racerstar-TATTO-25A-2-4S-STARM-Blheli_32bit-Dshot1200-Ready-RaceSpec-FPV-Racing-Brushless-ESC-p-1159580.html
Racerstar Tattoo 8A: https://www.banggood.com/0_8g-Racerstar-Tatto-8A-ST-Blheli_32-1-2S-Brushless-ESC-Dshot1200-Ready-RaceSpec-for-FPV-Racer-p-1167583.html
DYS BLHeli_32
DYS BLHeli_32 35A – https://www.banggood.com/DYS-BLHeli_32bit-35A-35amp-Brushless-ESC-2-6S-Dshot1200-Ready-For-FPV-Racing-p-1148598.html
Last update: 2017-07-05