Racerstar STAR20 20A detachable 4in1 ESC
This year FPVmodel introduced X-Racer Quadrant 25A ESC with unique detachable design. Now Racerstar made their version of this ESC – Racerstar STAR20. It has high performace EFM8BB21 MCU, with BLHELI_S firmware capable of Dshot150/Dshot300/Dshot600 and also multishot/one shot42/oneshot12. ESC 's are rated at 20A.
The most interesting feature is detachable 4 independant ESC's that form a all in one solution once soldered together. Brilliant idea for a verasatile and easy installation.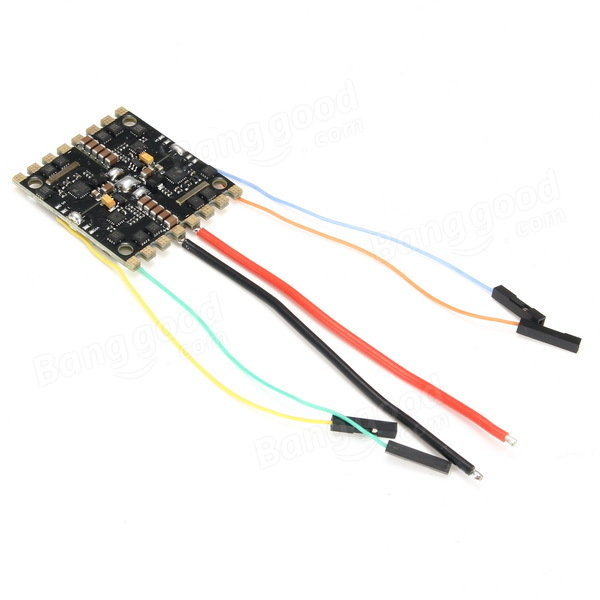 Specification:
Brand Name: Racerstar
Model: Star20
Item Name: 20A BlHELI_S 2-4S detachable 4 In 1 Brushless ESC
Con. Current: 20A
Peak Current: 25A (10S)
BEC: No
Lipo: 2-4S
Programming: YES
Weight: 19g
Size: 36 x 36mm
Mounting Hole: M3, 30.5×30.5mm
Features:
– 20A Diecut 4 In 1 ESC, can be detachable
– Blheli_S firware, support oneshot125, multishot and D-shot
– M3 30.5mm Mounting hole
– Mini size 36x36mm board and light weight 19g