Racerstar StarF7 AIO FC board with 40A 4in1 ESC
Racerstar released an interesting AIO flight controller StarF7. It is single board AIO flight controller with 4in1 ESC on the same board. It is the same type of the flight controller as Lumenier ALPHA AIO F4 FC with 30A BLHeli_32 ESC and Racerstar TattooF4S FC with 30A BLHELI_32 4in1 ESC.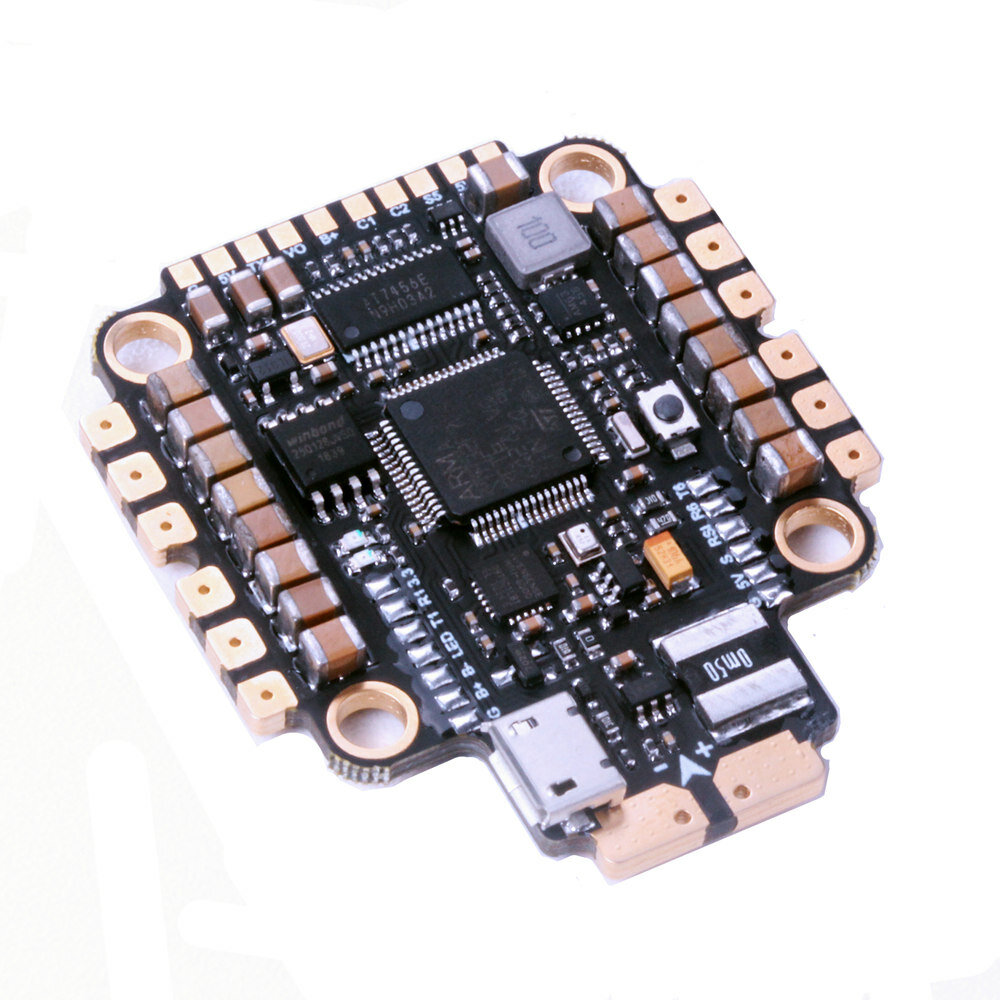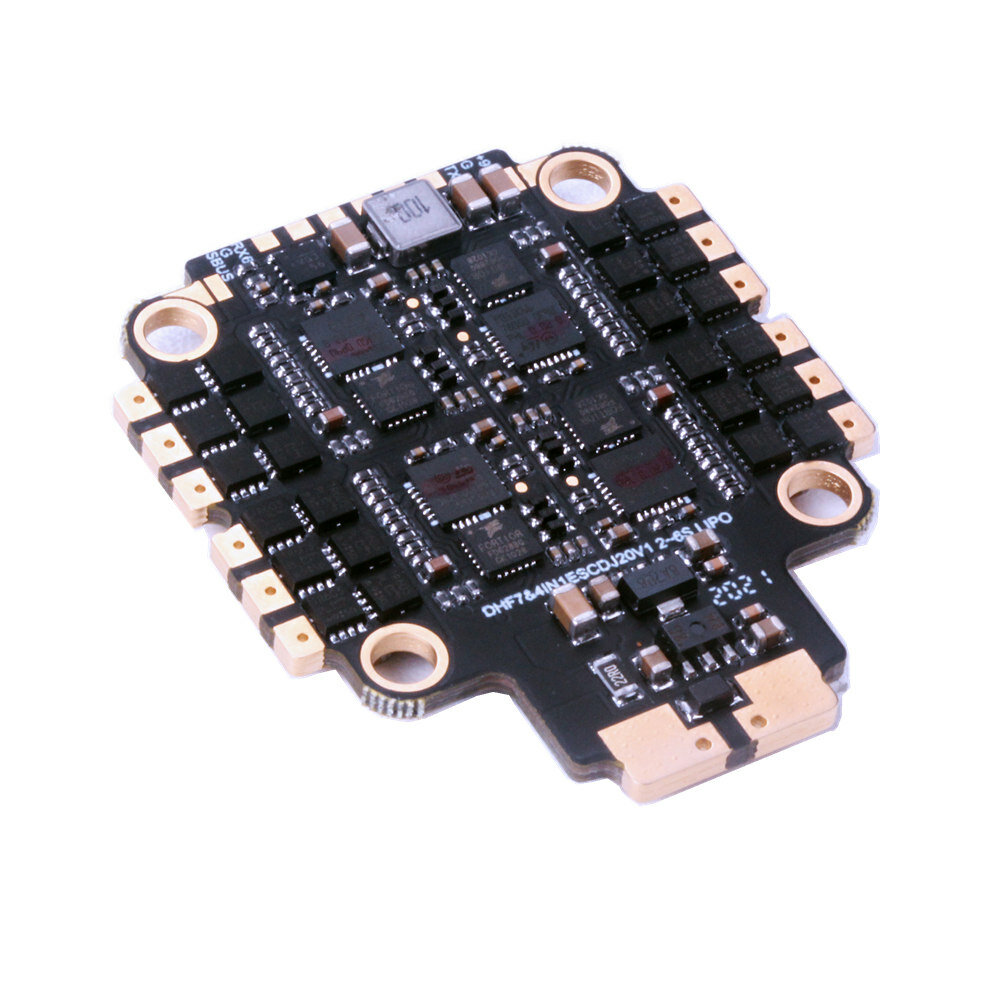 Racerstar StarF7 has F722 MCU on board, ESCs run BLHeli_32 firmware, are rated for 40A continuous (45A burst) current and supports 2-6S battery input.
AIO flight controller uses most popular MPU6000 Gyro connected via SPI interface. Board provides 5V/2A and 9V/3A regulated power source for DJI digital FPV system. There are special solder pads for connecting the DJI Air module on the bottom side of the FC.
You can also find Barometer, Current sensor, OSD and flash memory for black box on the board. There are two switchable camera inputs, so you can hook up two cameras on one quad. Total weight of the board is 30g.
Available @
Banggood: https://www.banggood.com/30_5x30_5mm-Racerstar-StarF7-F7-Flight-Controller-AIO-…-1706211.html
Specification:
Model: StarF7 Flight Controller AIO 40A 4in1 ESC Board
Input Voltage: Support 2-6S Lipo
Size: 51x43mm
Mounting Hole: 30.5×30.5mm ( M4)
Weight: 30g
F7+OSD+BEC+CURRENT+DJI+BLACK BOX (DUAL CAMERA)
Input Voltage: 2-6S Lipo
Output Voltage: 5V@2A
CPU: STM32F722RET6
ICM-MPU6000 Accelerometers and Gyroscopes SPI
– MicroUSB Socket
BlackBox
40A BLheli_32 2-6S 4in1 Brushless ESC
Con. Current: 40A
Burst Current: 45A (10S)
BEC: 9V/3A
Programming: YES
Support DShot1200 In default
Package Included:
1x Racerstar StarF7 F7 FC AIO 40A ESC Board
1x bag of Screws
1x Cable