Rumors: Radiomaster T8 Pro Radio
Radiomaster is preparing to release their variant of the gamepad style radio called T8 Pro.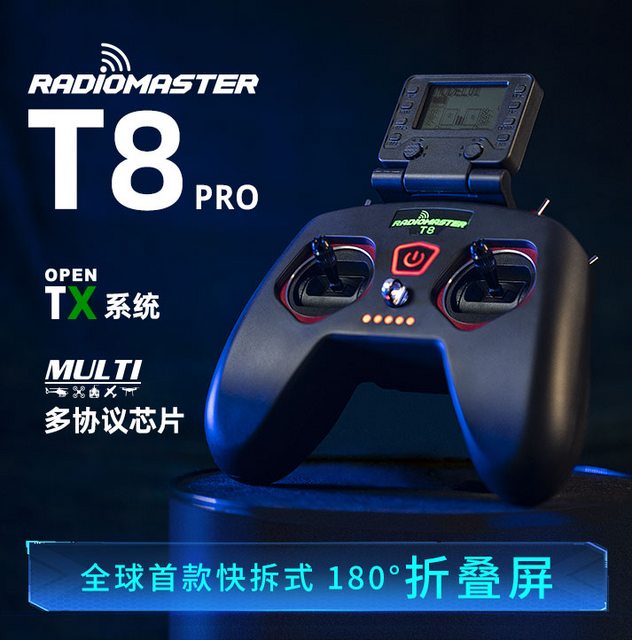 New Radiomaster T8 Pro has multiprotocol module inside with only the CC2500 chip, so only the Frsky, Futaba and a few other protocols. T8 Pro radio is running on the best and the most popular OpenTX operating system.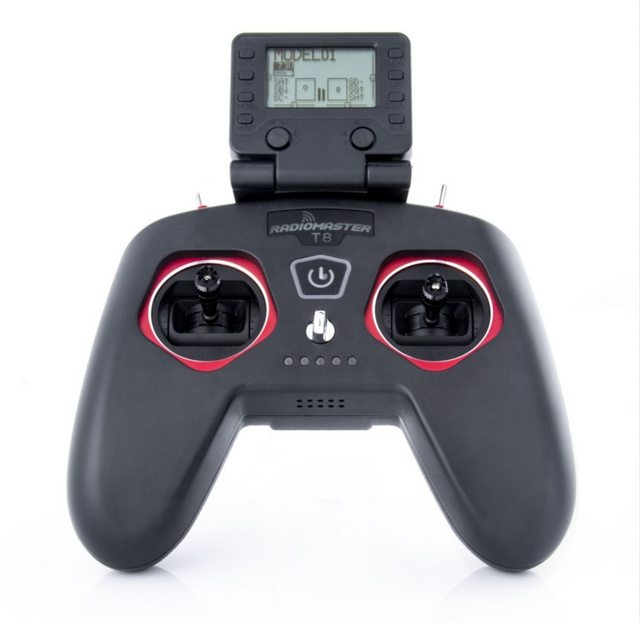 The LCD on the T8 Pro is made modular and fully removable. The purpose of this design is unknown. Why would you want to detach the LCD screen is a mystery to me. Maybe you can make settings and adjustments with the LCD module attached and then detach it and connect the other external module? Or maybe it's made modular to have a few versions of the radio in the market. Hint: Look at the iFlight iF8 radio.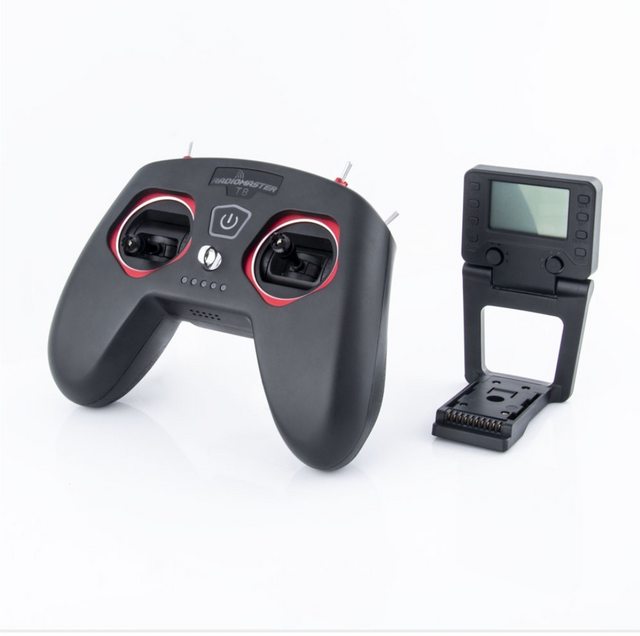 The LCD panel can be bent 180 degrees range and can be folded down for easy transportation.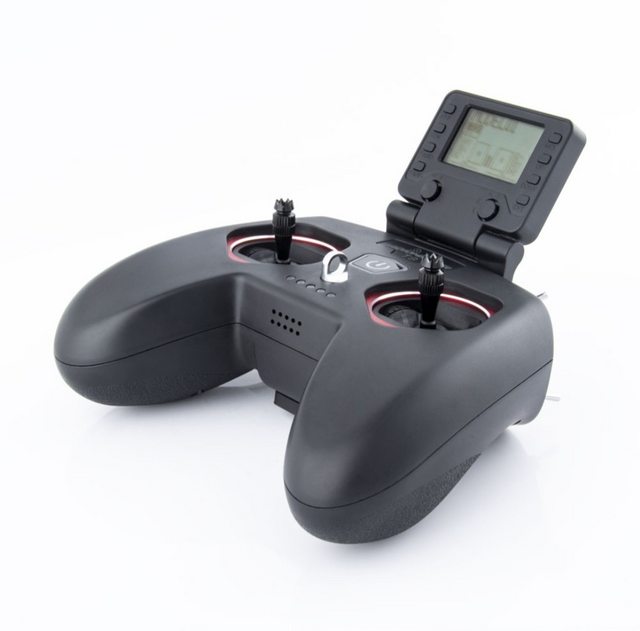 Unfortunately is it still unknown if the radio has USB connector or SD card slot. Probably they are under the LCD mount bracket.
The rumored price is in the range of the $40-$50 and that would make the Radiomaster T8 Pro one of the cheapest multiprotocol radios.
Sneak peek at the radio:
Source: Facebook, http://jizomae.sakura.ne.jp/wp/?p=7074.