TBS Mambo radio with Tracer inside
Team BlackSheep Mambo radio transmitter is the first radio with Built-in Tracer TX module.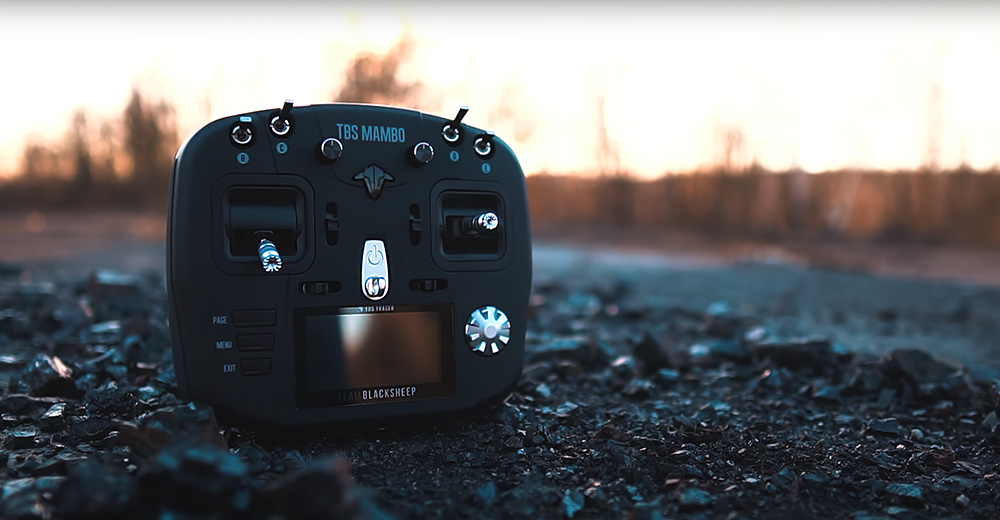 TBS Mambo radio size is bigger than compact radios (like Tango 2, Jumper T12, Radiomaster TX12) but slightly smaller than full size radios (like Jumper T16, Radiomaster TX16S, Taranis X9D). TBS calls it "full size compact radio".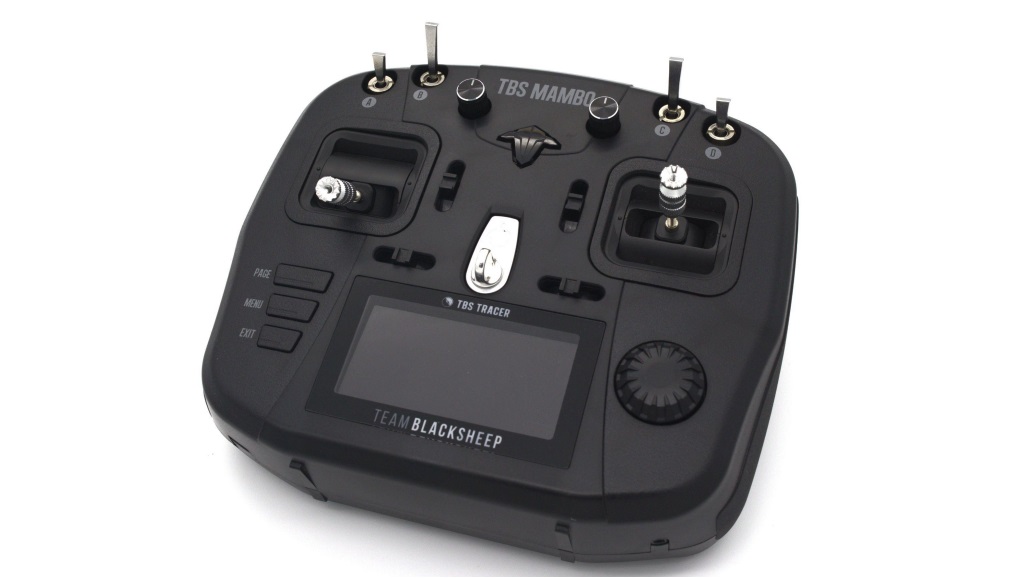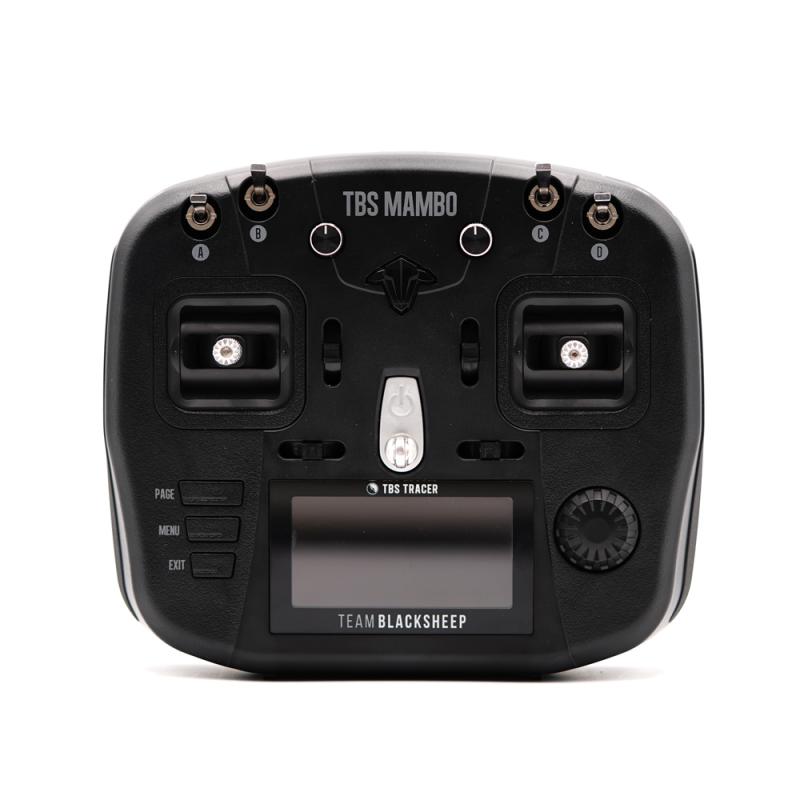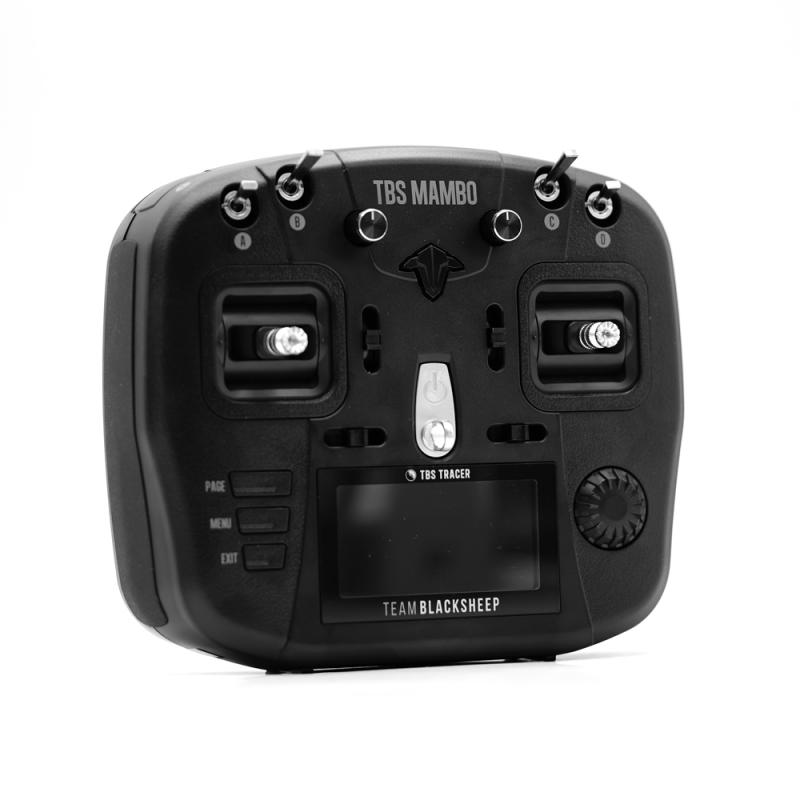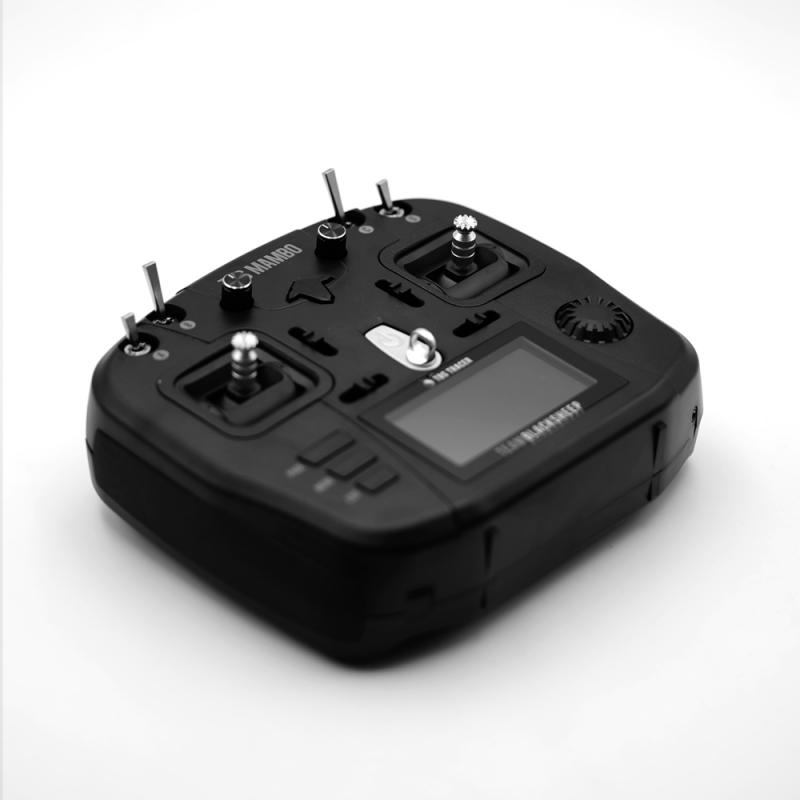 You can find the standard JR external module bay on the back of the radio. You can equip it with the Crossfire, Multiprotocol or any other JR sized module.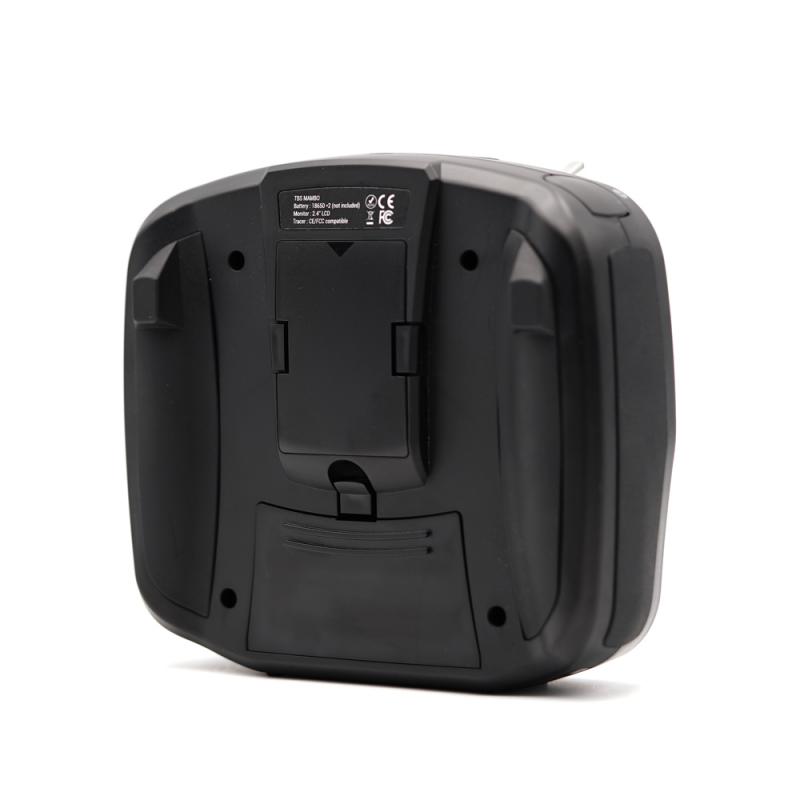 There are rubber grips on the sides of the Mambo radio. Also there is USB-C charging and data port on the bottom of the radio.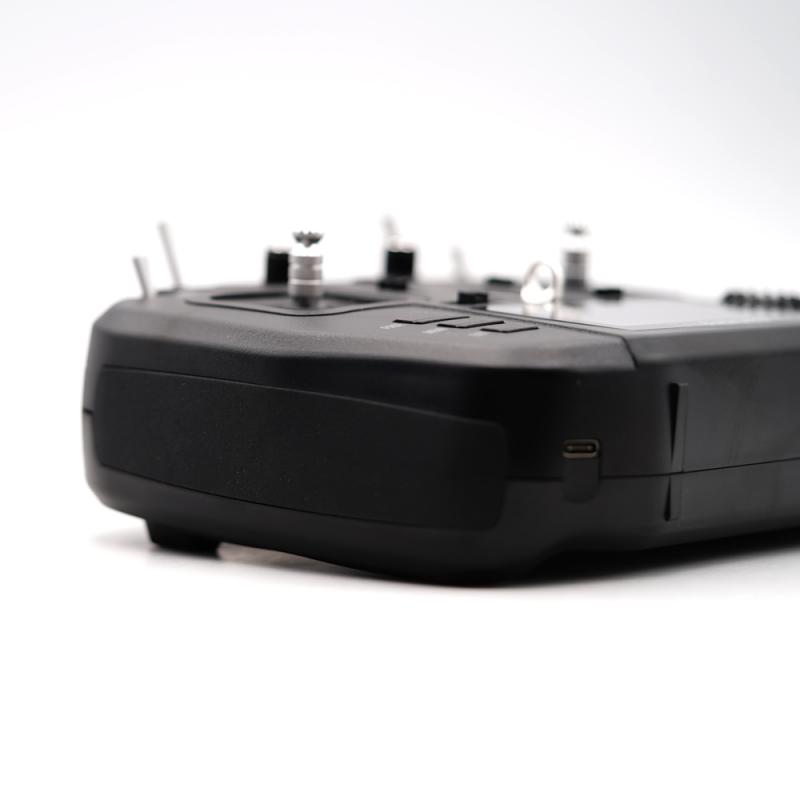 TBS Mambo radio has dial wheel for easy navigation in FreedomTX menus.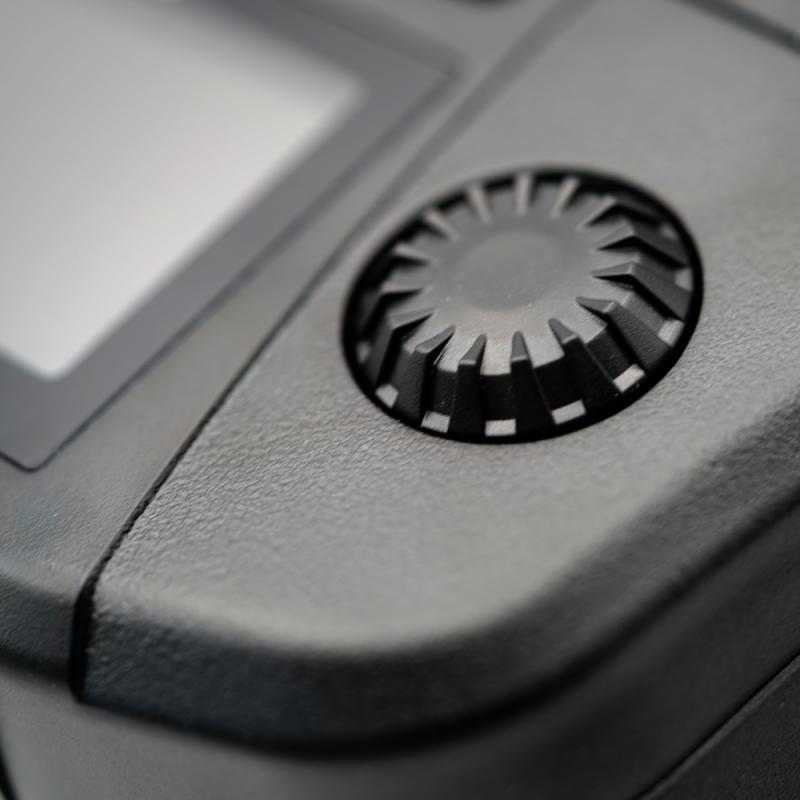 TBS Mambo has the same full size gimbals as in the TBS Tango 2.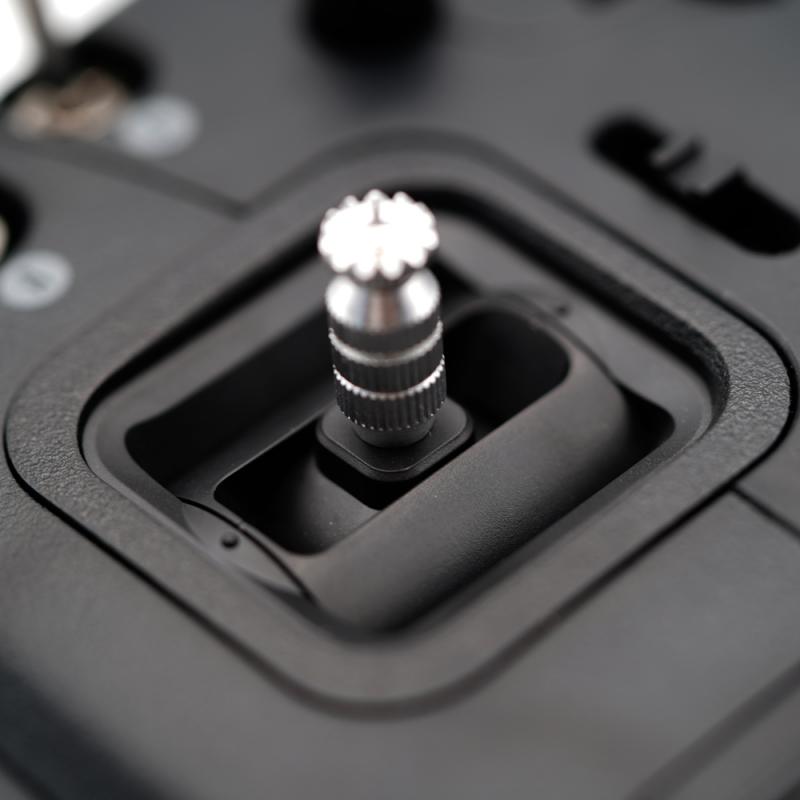 There are two push buttons on the top side of the radio, like it is in the TBS Tango 2.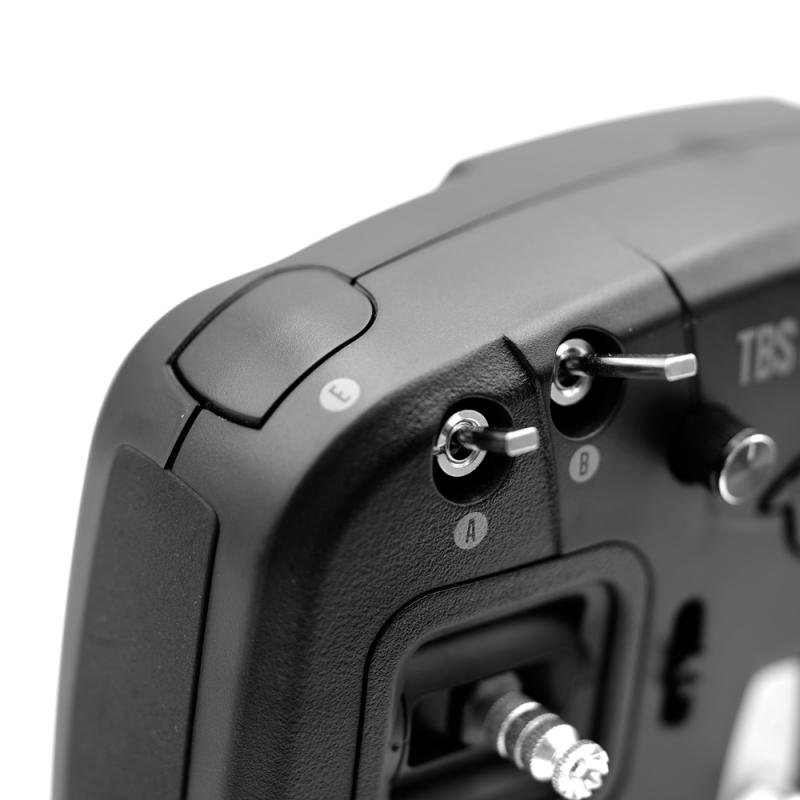 TBS Mambo Ethix Special Edition radio
There is the TBS Mambo Ethix Special Edition radio with a few notable changes that are more tailored to the likings of Mr. Steele & Konasty pilots.
The Ethix Special Edition radio has gun metal coloring theme with more gritty texture for added grip.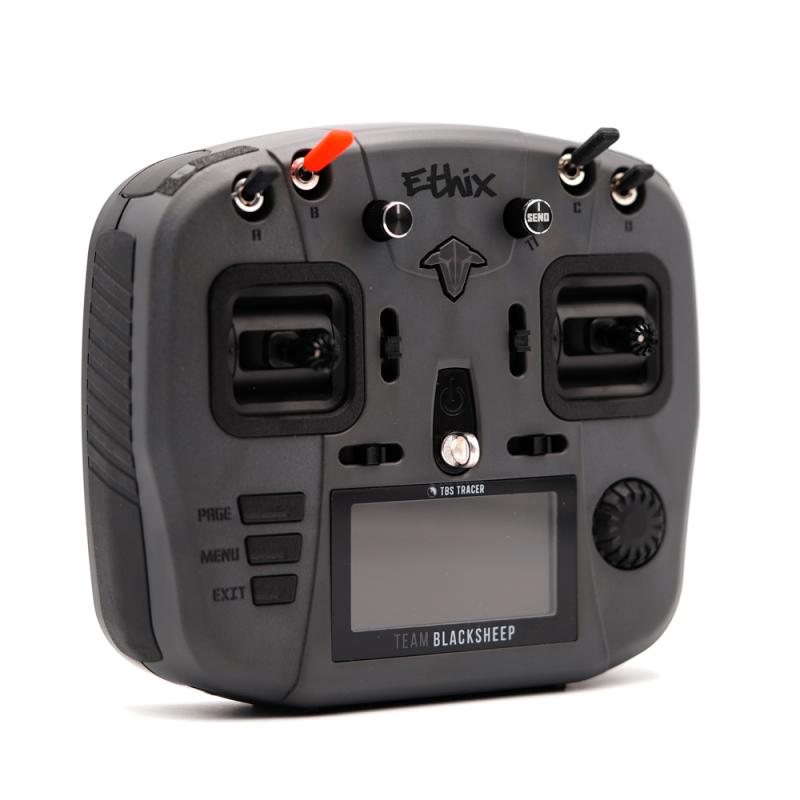 Switches have anti slip rubber caps. Notice the potentiometer pot with "SEND" and "11" markings – this is special Mr. Steele design.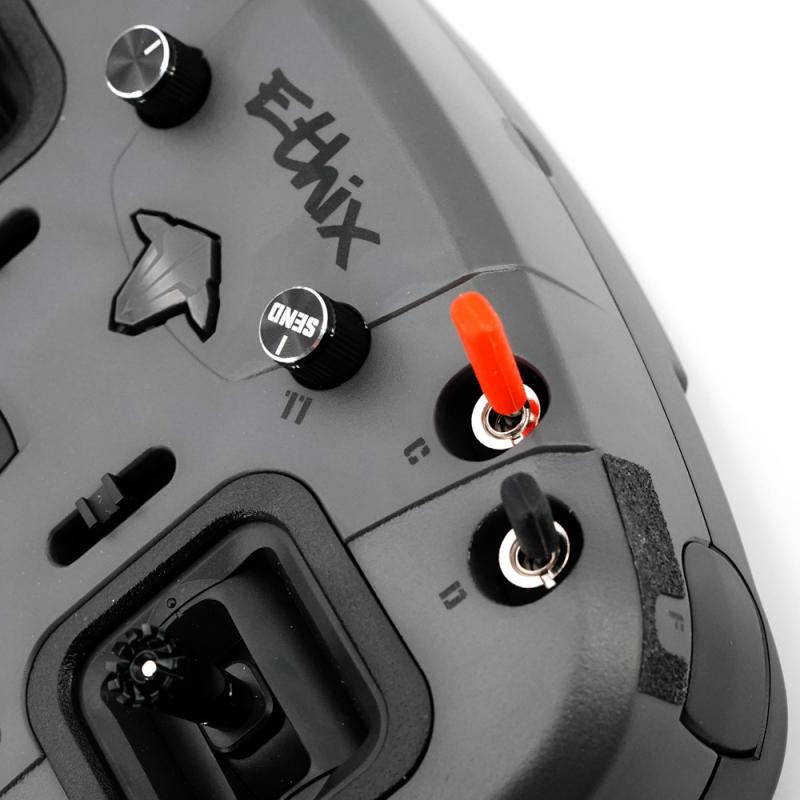 There is extra grips on the sides of the radio.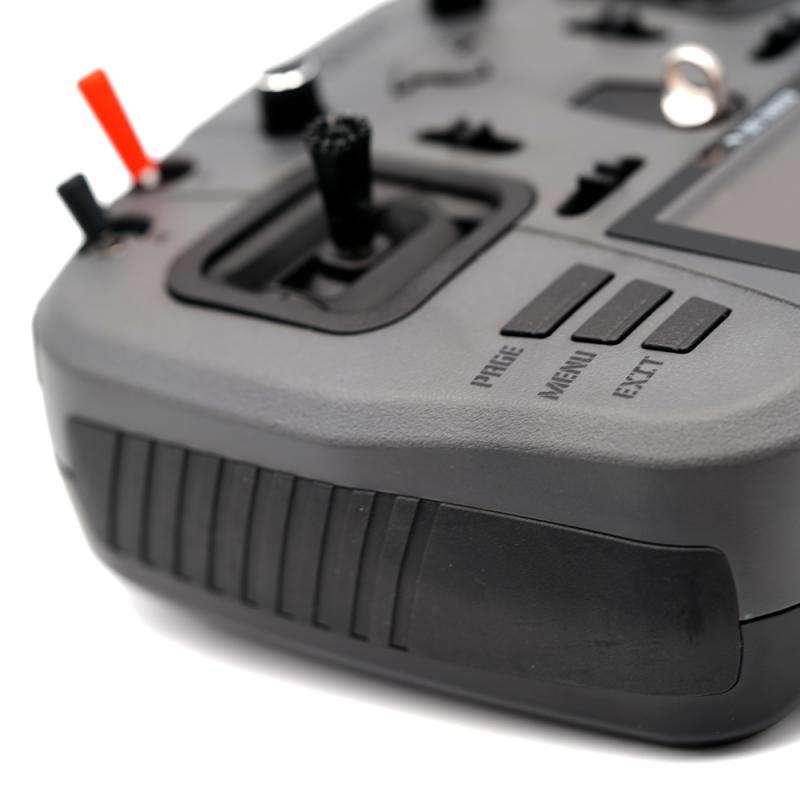 Stick ends have special crown design.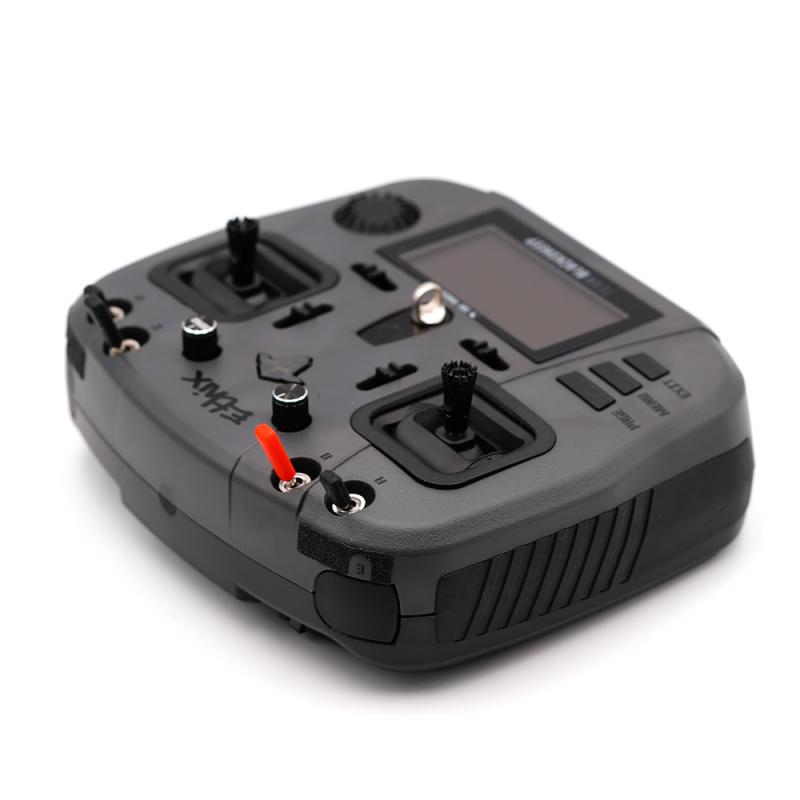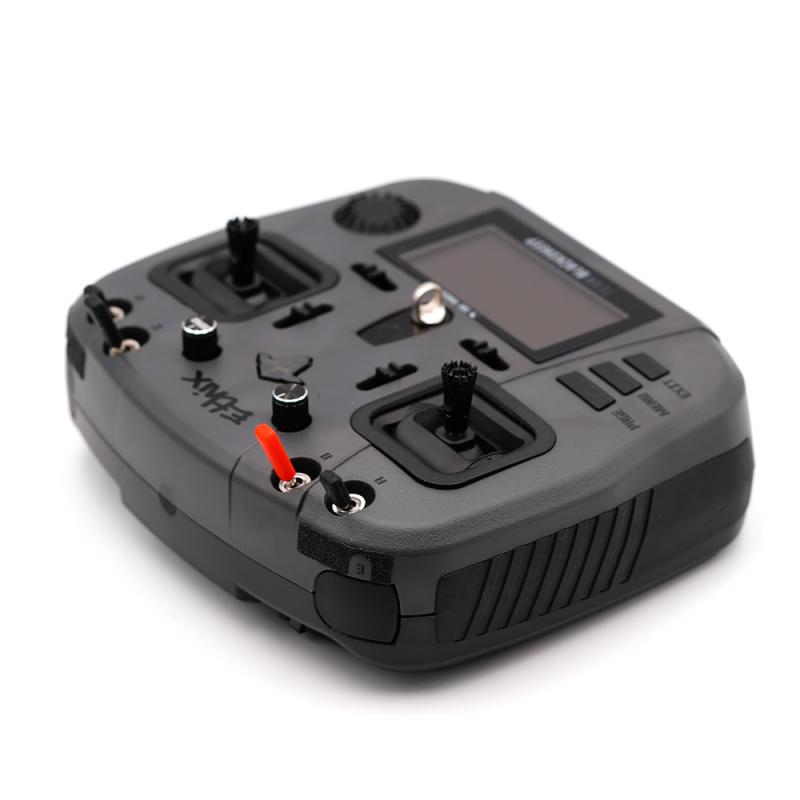 TBS Mambo Ethix Edition has retractable kicks-stand in the back.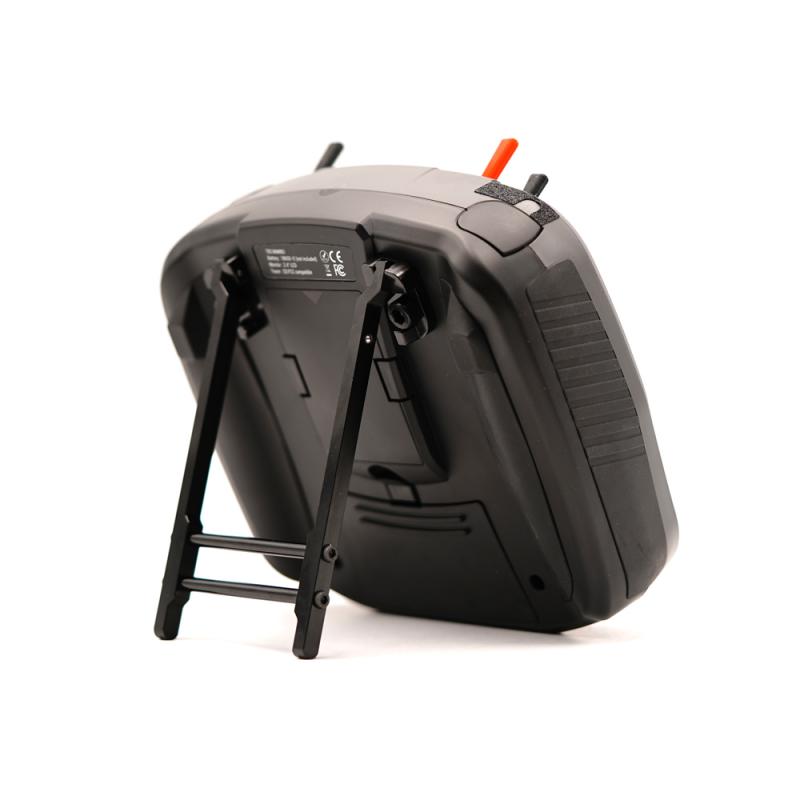 And comes with the Ethix neck strap.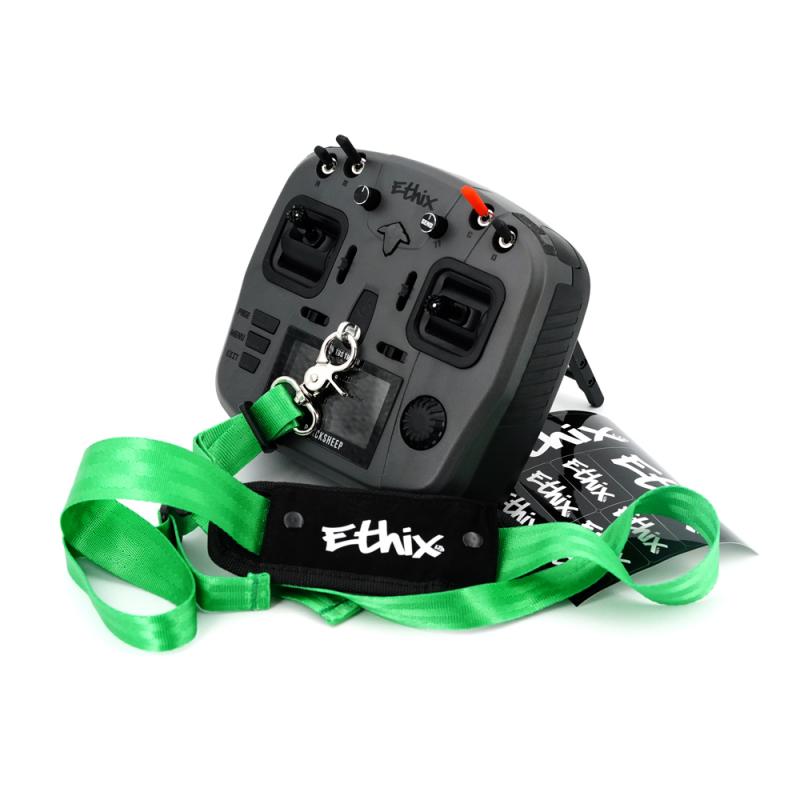 Tango 2, Tango 2 Pro, Mambo and Mambo Ethix comparison
Here is the comparison table of the latest TBS transmitters.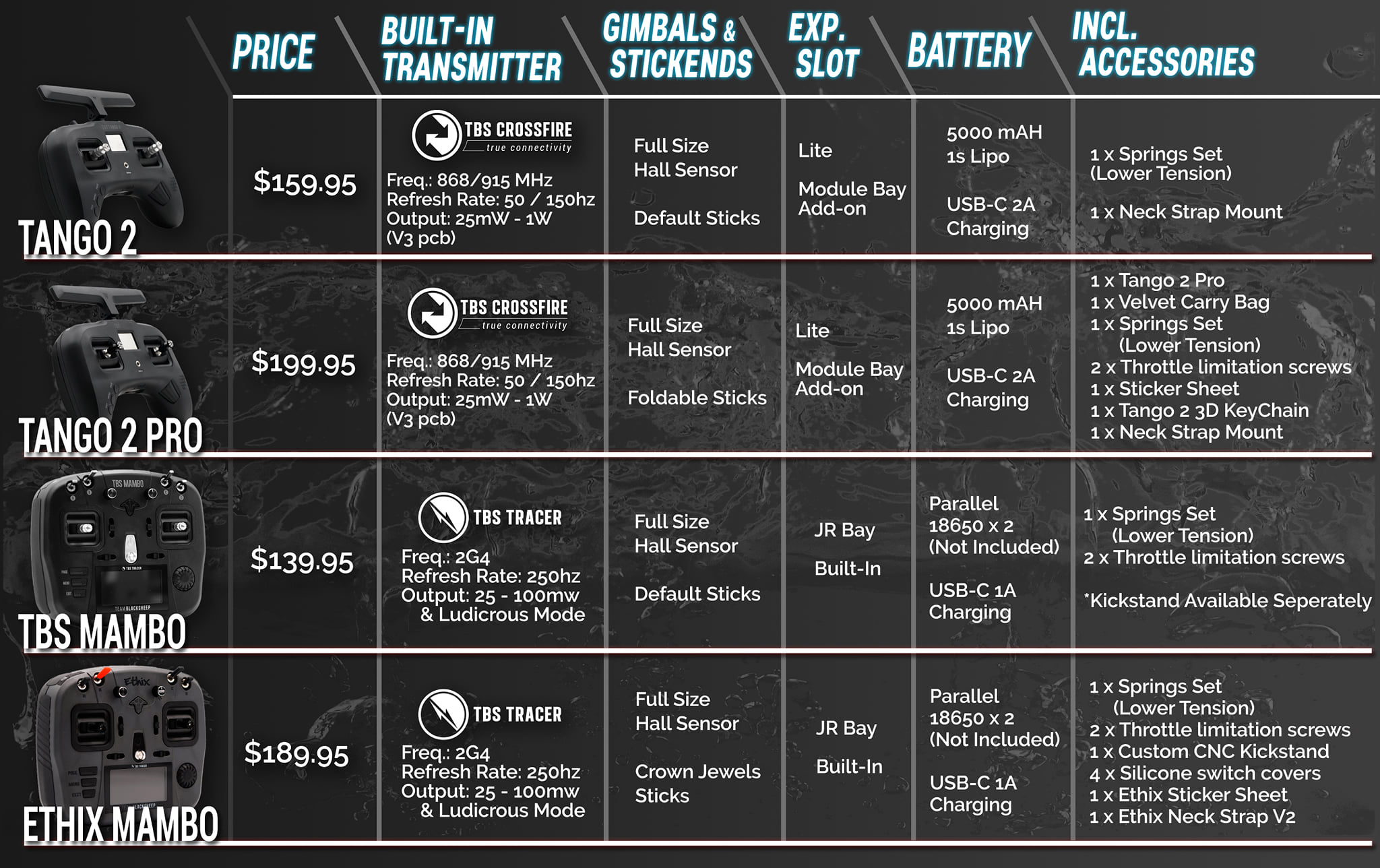 Inside the TBS Mambo radio
All the TBS Mambo radio electronics fit in on the one single board. Even the switches are soldered onto the same board. Mambo radio has integrated PCB antenna and the U.FL connector for optional external antenna.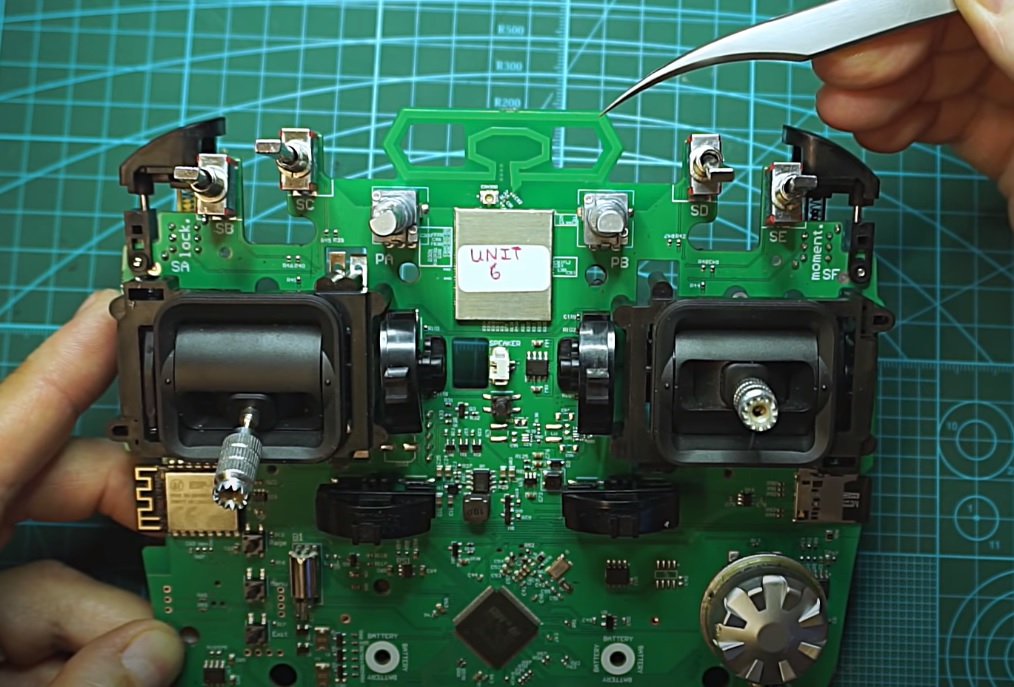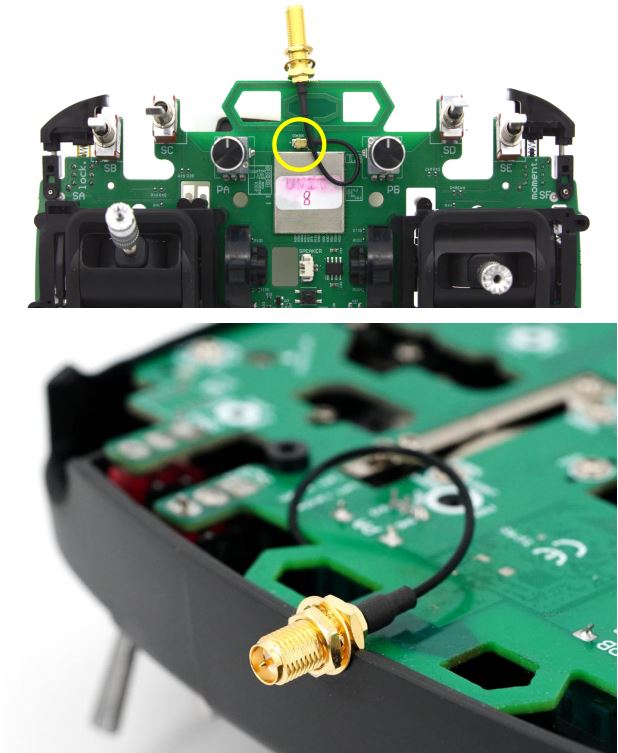 I recommend to watch LIVYU video for TBS Mambo teardown and review of the inner side of the radio.
TBS Mambo Radio User Manual: https://www.team-blacksheep.com/tbs-mambo-manual.pdf
TBS Mambo is available @
TBS: https://www.team-blacksheep.com/products/prod:tbs_mambo
GetFPV: https://www.getfpv.com/tbs-mambo-fpv-rc-radio-drone-controller-tracer.html
TBS mambo Ethix Special Edition is available @
TBS: https://www.team-blacksheep.com/products/prod:ethix_mambo
GetFPV: https://www.getfpv.com/tbs-ethix-mambo-fpv-rc-radio-drone-controller-tracer.html
FEATURES
TBS Tracer built-in

CRSF V3 protocol support for lowest latency and most direct response of any remote control available
Range of up to 25km / 15mi
Built-in antenna for ultimate ruggedness
External antenna available as add-on

Full size, ball bearing hall sensor gimbals

Configurable resistance and tension
Adjustable throttle & pitch throw (+/- 10 degrees)
Spare spring set included for lower tension

Ergonomic shell design with grippy rubber edges

4x 3-position switches
2x potentiometer with center notch
1x 2-position switches
1x momentary button
4x digital trim buttons

Perfectly balanced lanyard mount
Up to 12 channels supported
Parallel 18650 x 2 (not included!) with USB-C 2A charging (2.5 hours for full charge)
Speech audio output with audio jack & haptic vibration alert
Open Source remote control operating system (FreedomTX, temporary fork of OpenTX)
Rocker dial and 3 button menu for super simple navigation
High resolution (128*64) black & white LCD screen w/ backlight
100+ model memory with included SD-card
TBS Cloud compatible
SPECIFICATION
Weight: 565g
Battery: 2 x 18650
Audio: 1W speaker & 3.5mm headphone jack
Display: 3.5" LCD panel (128 x 64)
Antenna: Embedded antenna
Switches: 4 x 3pos | 1 x 2pos | 1 x Momentary
USB-C Port: Battery charging (5V, 2A), Firmware upgrades & Simulator / HID
TBS MAMBO INCLUDES
1 x TBS Mambo remote control
1 x Springs Set (Lower Tension)
2 x Throttle limitation screws (with allen key)
TBS MAMBO ETHIX EDITION INCLUDES
1 x Ethix Mambo
1 x TBS Mambo remote control
1 x Springs Set (Lower Tension)
2 x Throttle limitation screws (with allen key)
1 x Custom CNC Kickstand
1 x Ethix Sticker Sheet
1 x Ethix Neck Strap V2