Eachine E010S review – FPV ready Tiny Whoop
A new FPV ready tiny whoop Eachine E010S came from Banggood for a review. This new upgraded E010 has better Racerstar 59000 rpm motors, SPF3 flight controller with integrated receiver, 800TVL AIO FPV camera and comes in three RX variants: DSM, Frsky and Flysky. We will be testing the Flysky one.
Quad comes nicely and safely packed.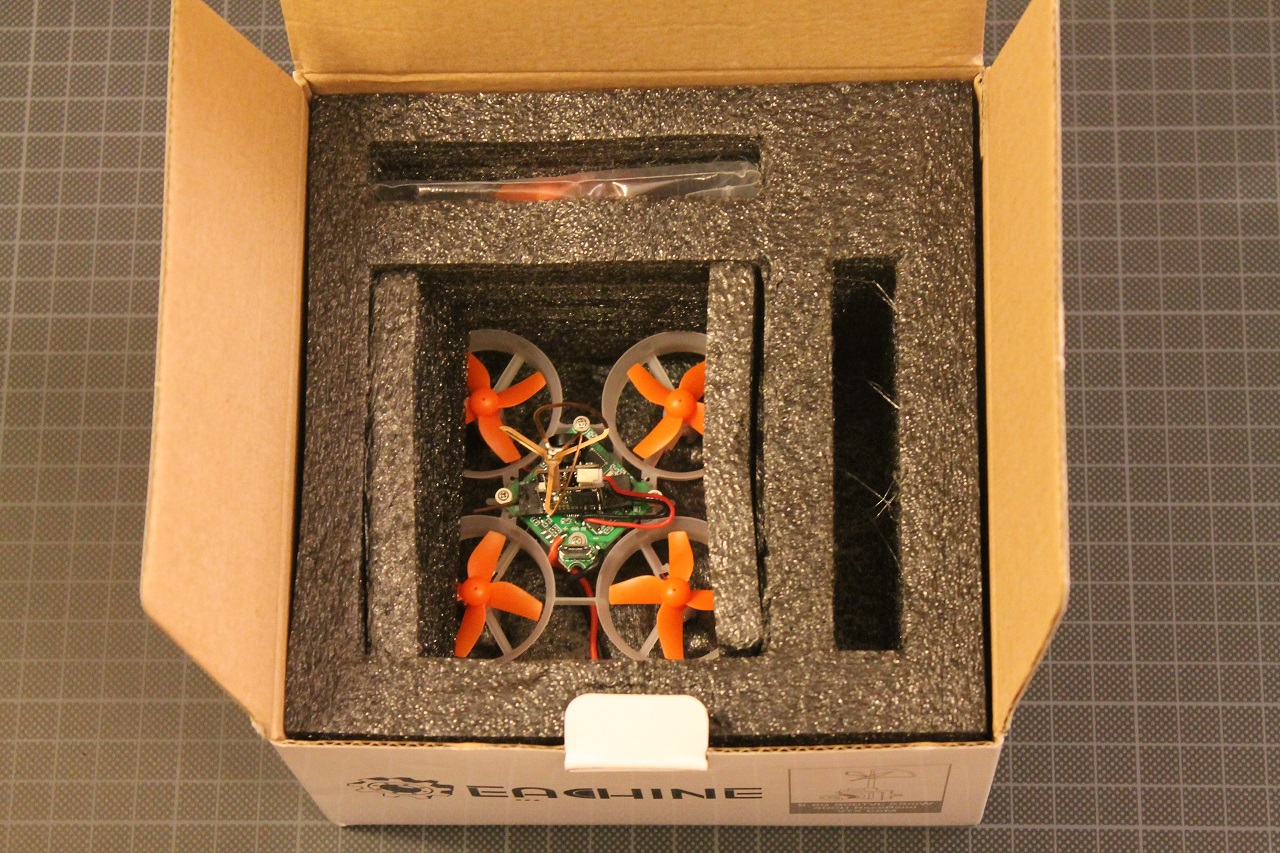 Package contents: Quad, one 45C 150mAh battery, 4 spare props, USB battery charger, 2 rubber bands, 2 duoble sided tape bands and prop removal tool.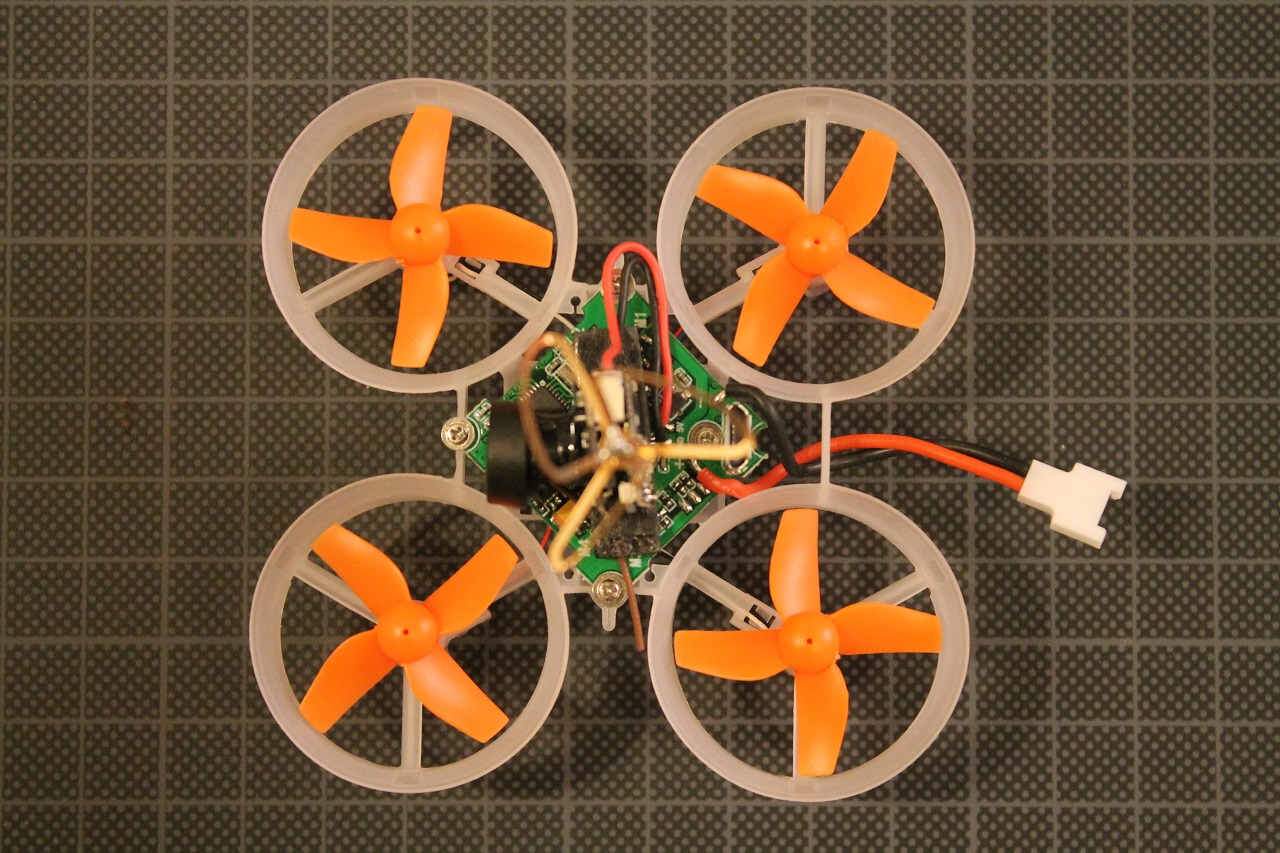 Camera is slightly not centered, but it can be easily fixed.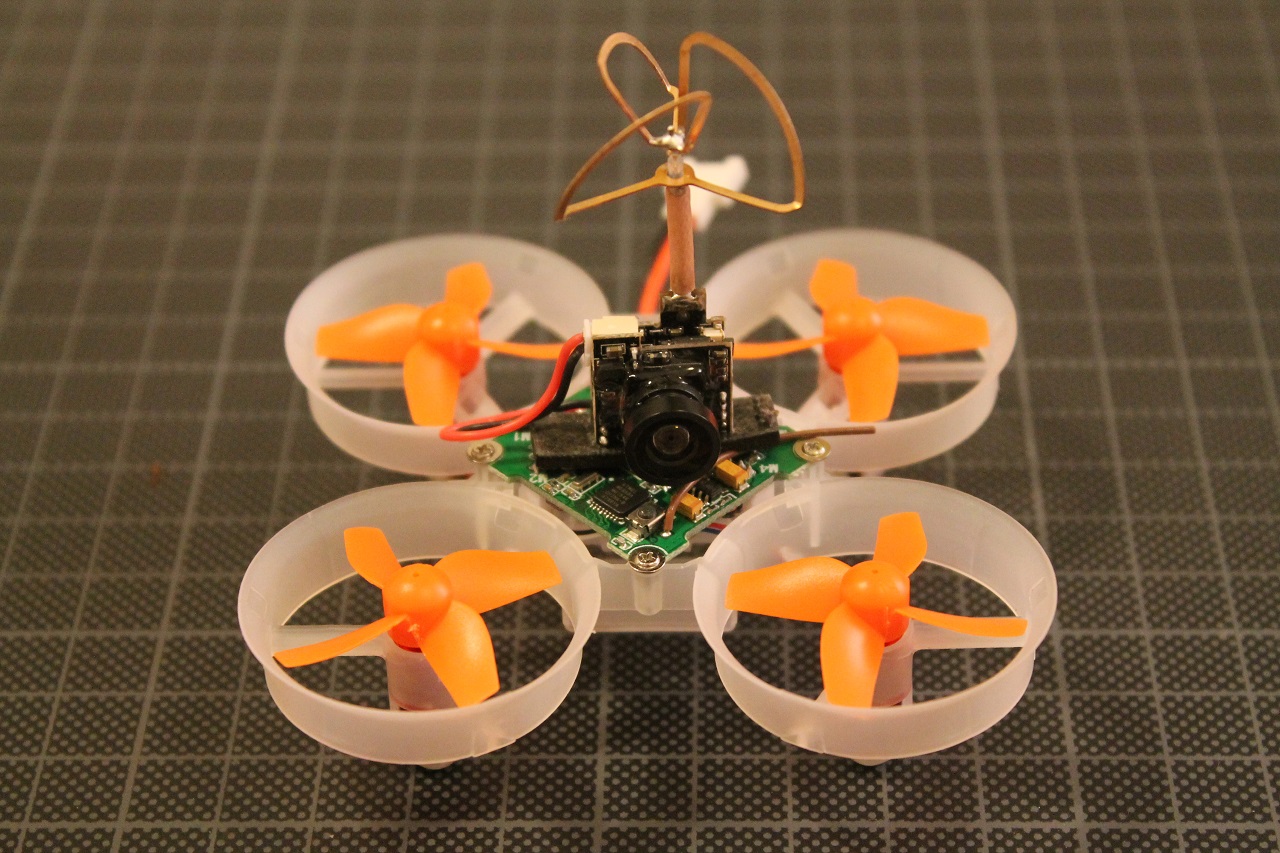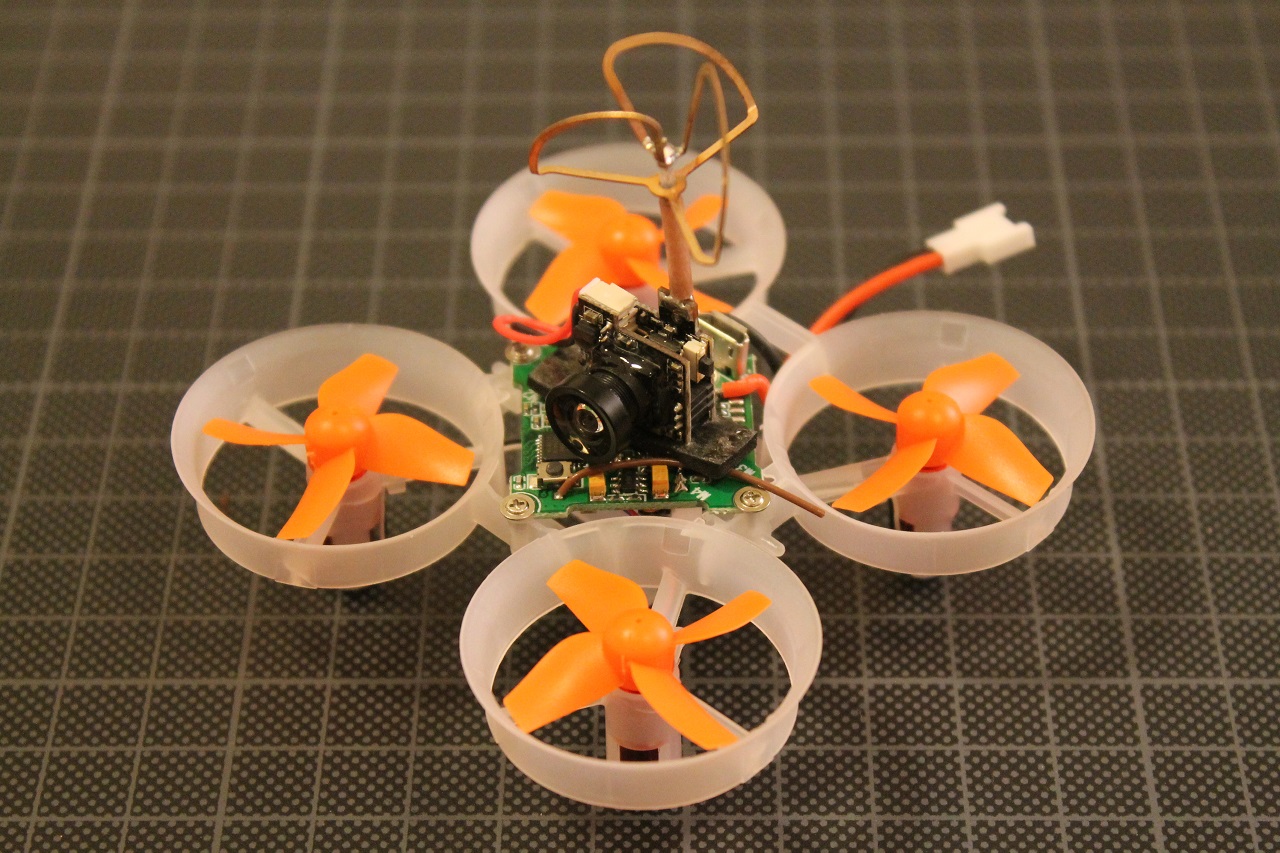 Camera is attached with double sided tape.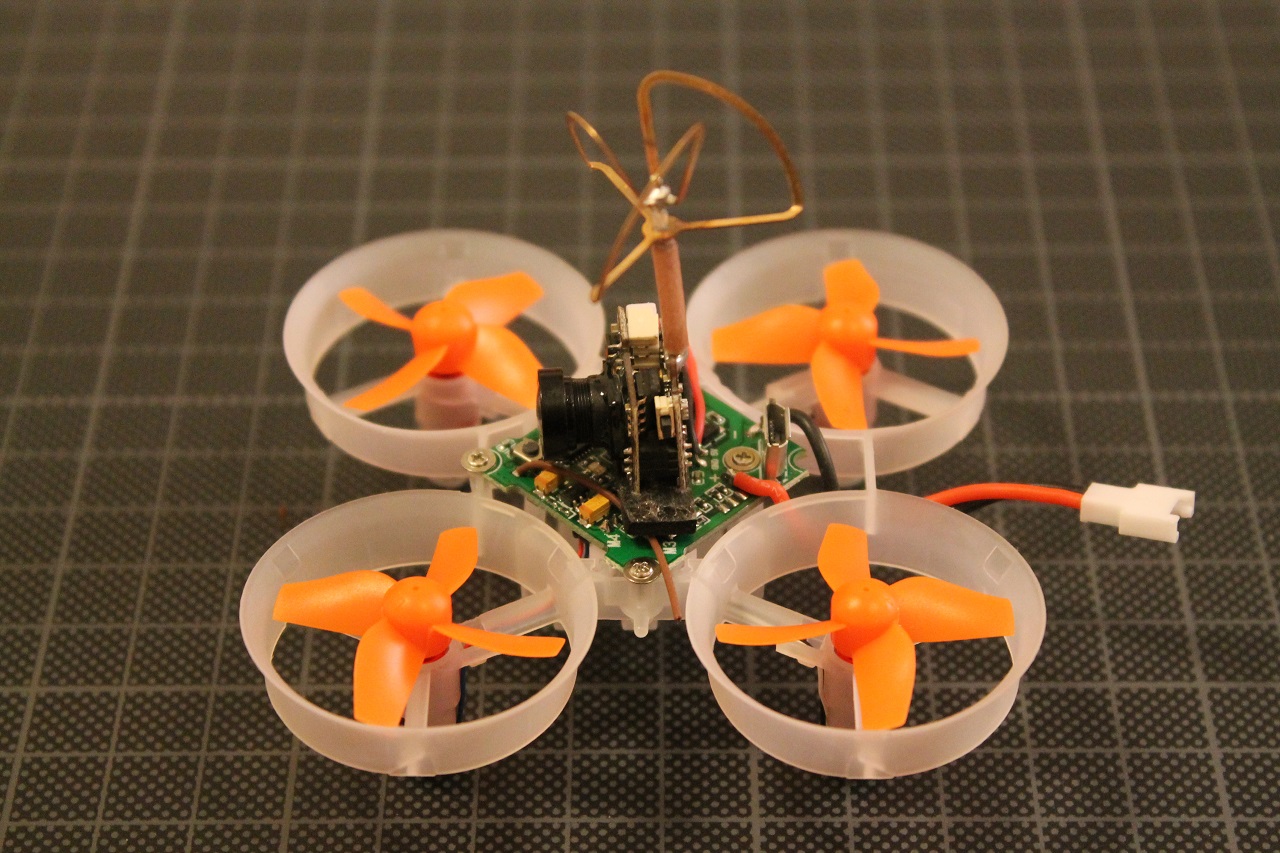 There is a bind button in front of the camera.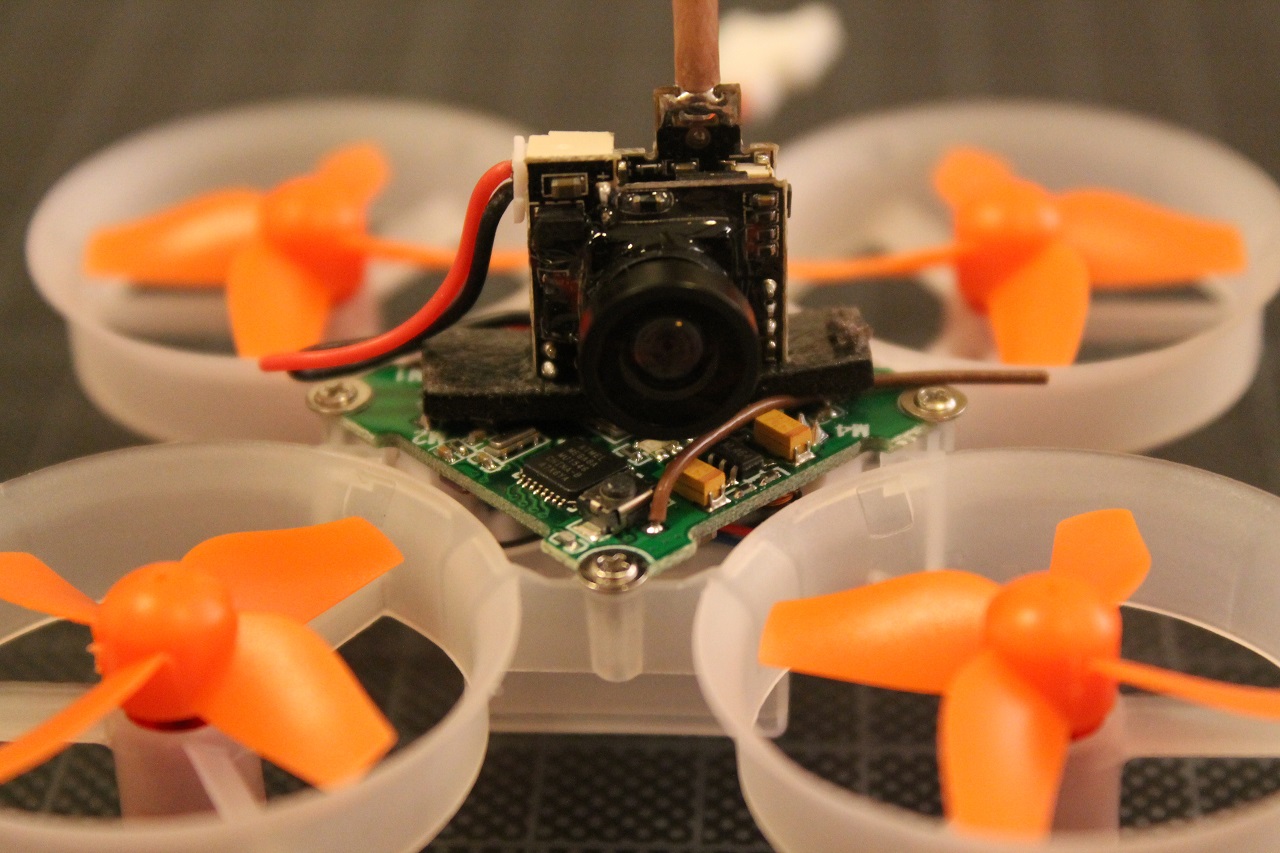 On the back side of the camera you'll find 5 led indicators for band and 8 leds for channel indication. So it has 40CH.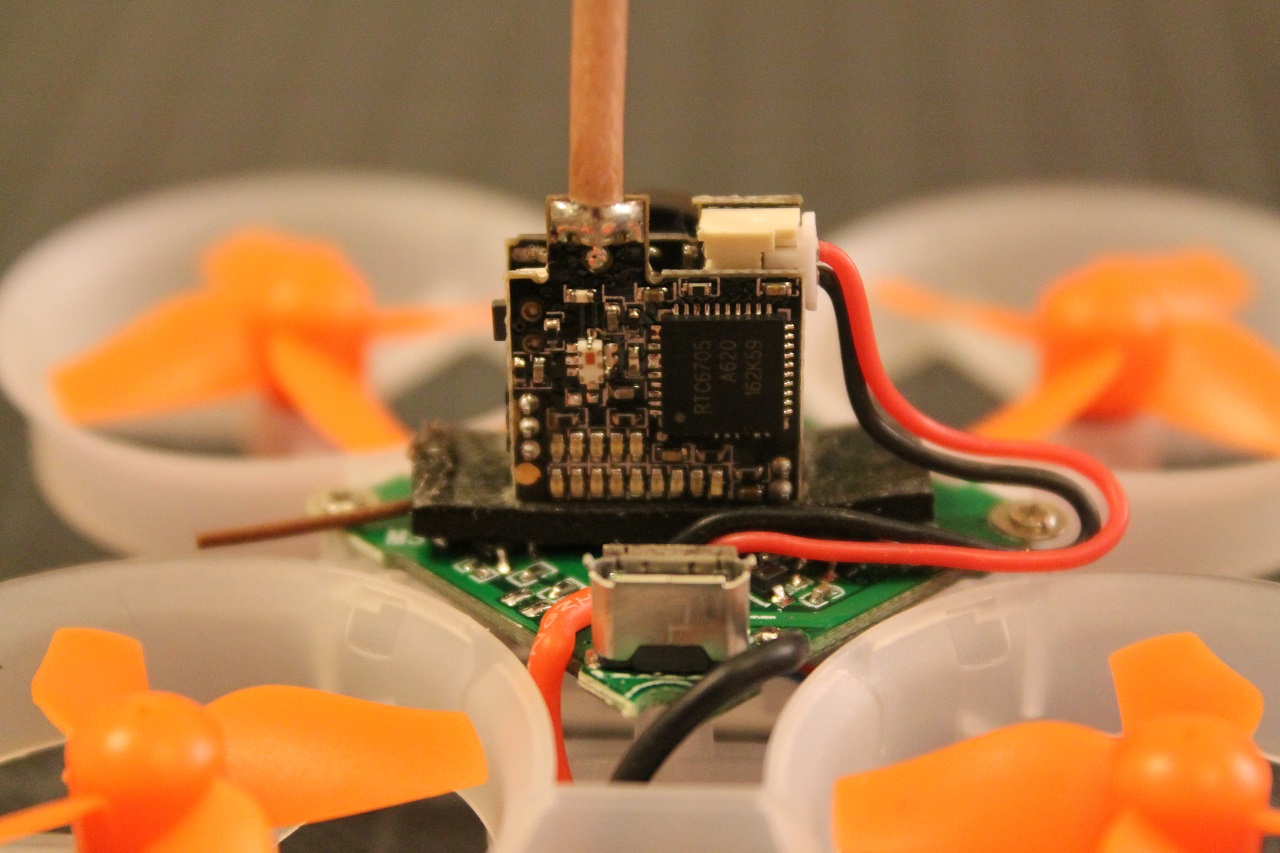 Antena is right hand circular polarized cloverleaf antenna. Possibly a linear dipole antenna would be lighter and better by means of durability.
Weight without battery 19.8g and total weight with battery is 24.8g
This tiny Whoop comes with Cleanflight ver.1.13 preinstalled. Cleanflight default settings:
If you want to flash new firmware, go to "Firmware Flasher section" select SPRACINGF3 target, set manual baud rate to 115200. If you select "Full chip erase", then your  current configuration will be erased and defaults will be applied.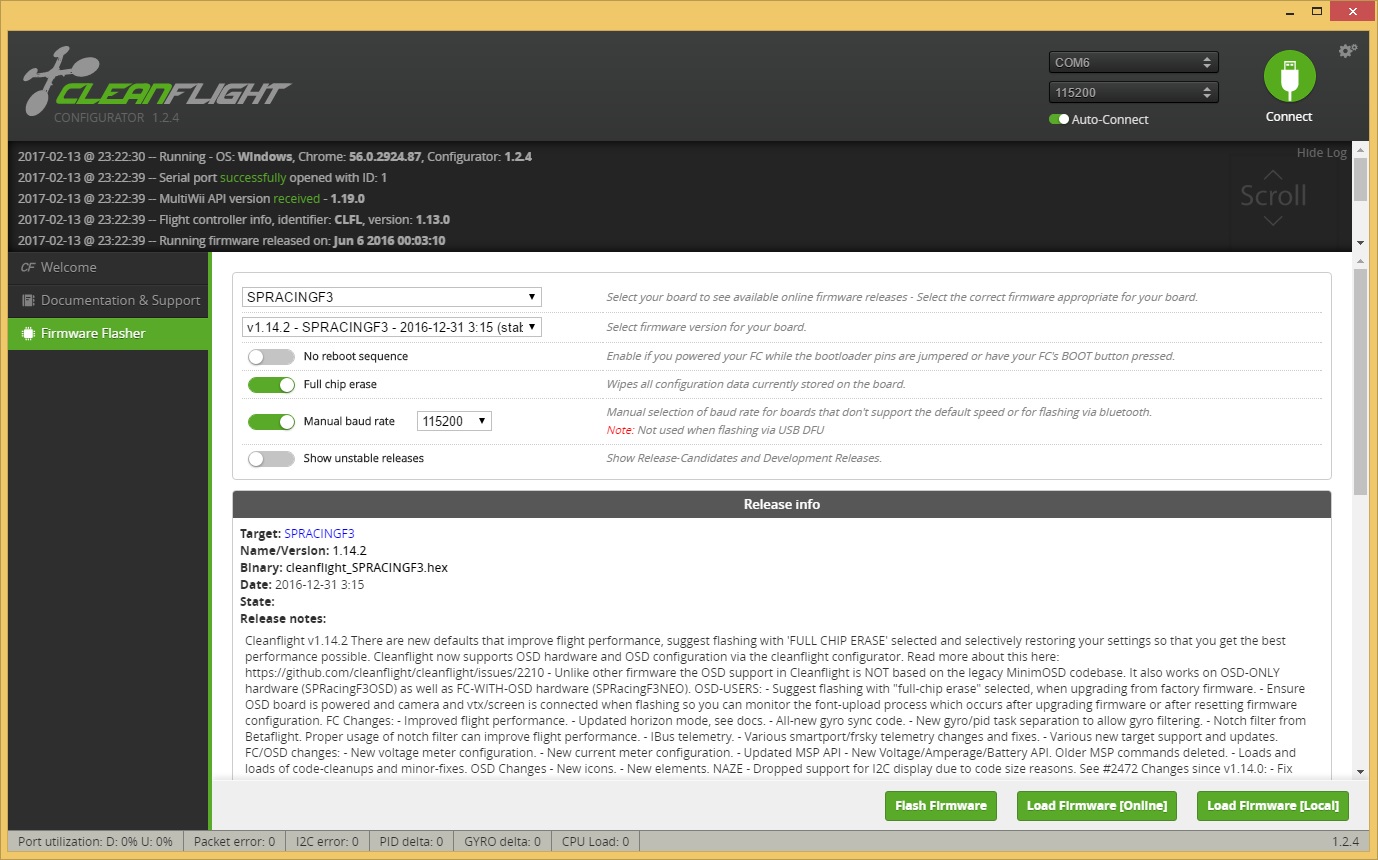 Hit the button [Load firmware] and [Flash firmware]. Firmware uploading should start and sucess message should appear:
After firmware flashing dont forget to set motor PWM rate to 32000. Connect to Configurator, go to [CLI] tab and enter in the command line: set motor_pwm_rate = 32000 then hit the enter.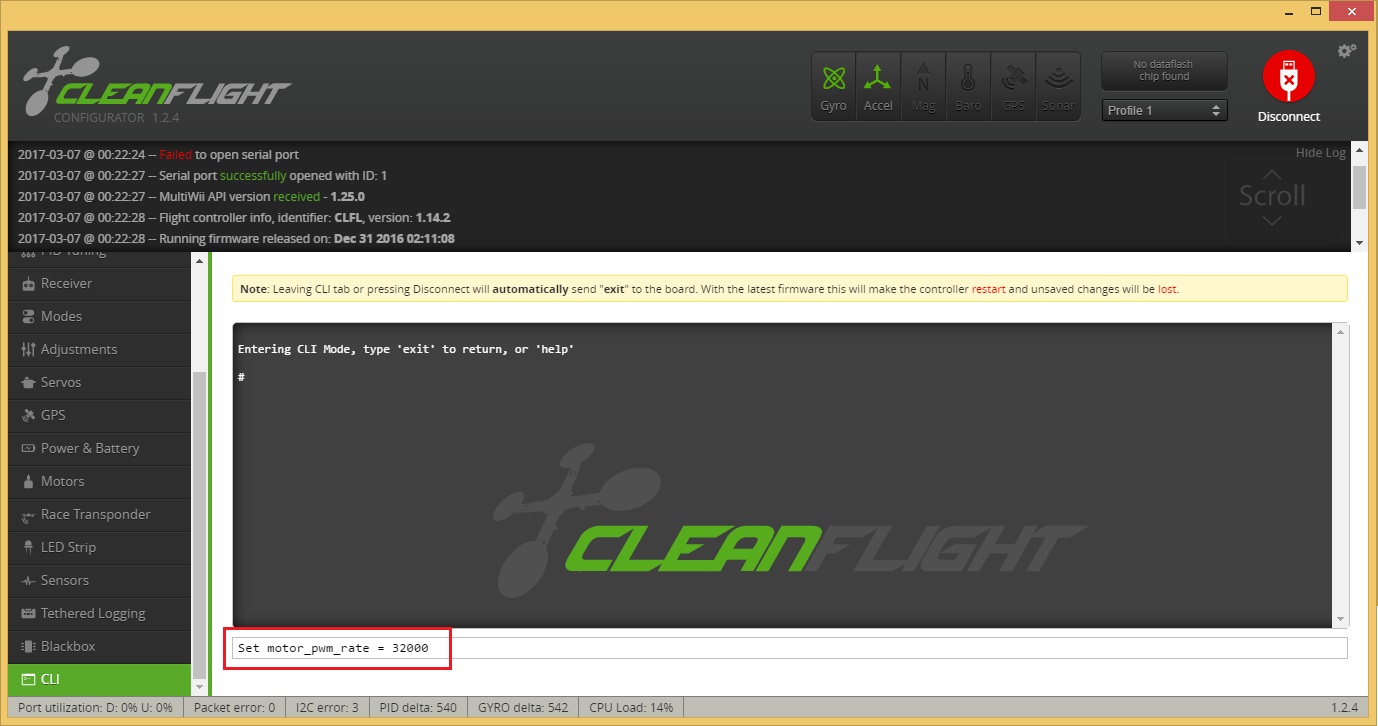 After this you must save new settings with save command.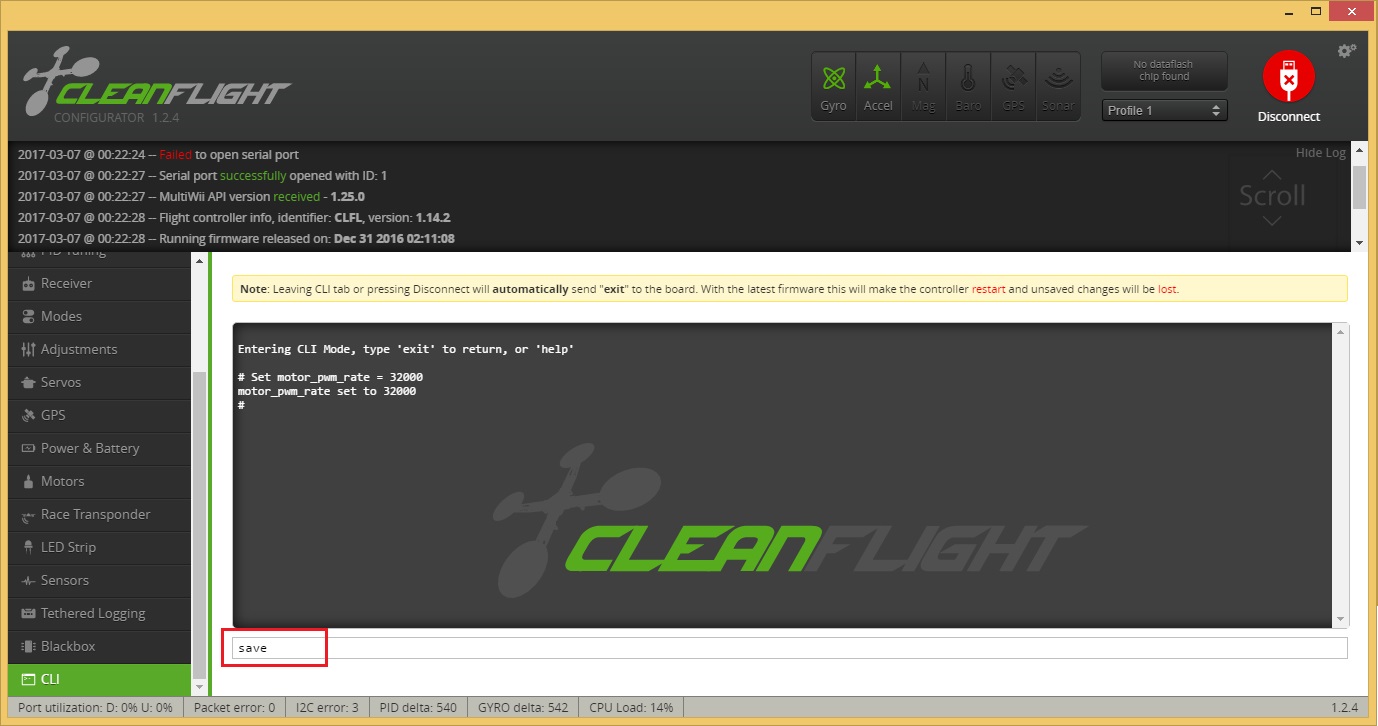 Configuration fill be saved and controller will reboot: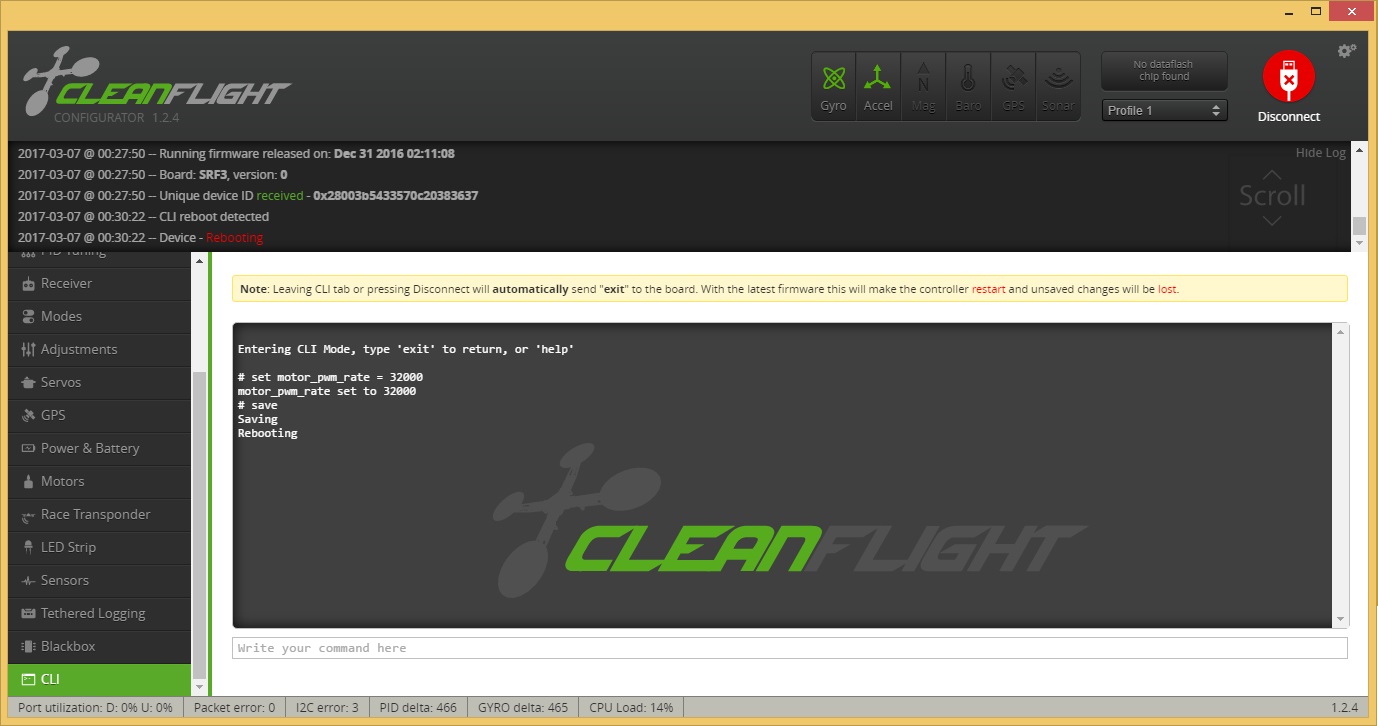 You can try variuos set motor_pwm_rate = … values from 2000 up to 32000. You will definitely notice different motor sound and possibly a little bit of performance changes. Feel free to experiment.
First flight impressions are very good. It actually flies better than any other our micro brushed quadcopter that we have. And it is with standart settings, out of the box as nothing was changed.
I strongly suggest to add camera and antenna protection. Otherwise you will bend the antenna lobes easily and will break it afterwards.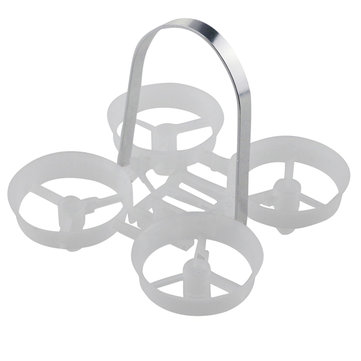 Anoter option for camera protection + interesting outlook.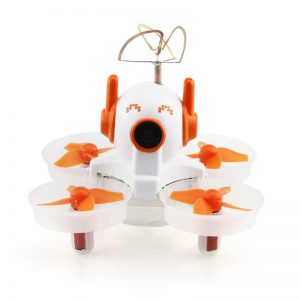 [To be continued]
PROS
Flies good out of the box (only need to bind)
Strong Racerstar 59000 rpm motors
45C 150mAh LiPo battery has a plenty of power
Supports Betaflight
CONS
Only one battery provided
Battery flight time is short
No spare motors
Flysky receiver supports only AFHDS protocol
No failsafe
Spare parts list
Frame: http://www.banggood.com/Eachine-E010S-E010C-E010-Micro-FPV-RC-Quadcopter-Spare-Parts-Frame-Kit-p-1126510.html
Battery 150mAh 45C: http://www.banggood.com/Eachine-E010S-Micro-FPV-RC-Quadcopter-Spare-Parts-3_7V-150MAH-45C-Battery-p-1128562.html
Motors Racerstar 6×15 59000rpm: http://www.banggood.com/4X-Racerstar-615-6x15mm-59000RPM-Coreless-Motor-for-Eachine-E010C-E010S-Blade-Inductrix-Tiny-Whoop-p-1115473.html
Flight controller Beecore F3_EVO (DSM, FlySky, Frsky): http://www.banggood.com/Beecore-F3_EVO_Brushed-ACRO-Flight-Control-Board-DSM2-For-Inductrix-Tiny-Whoop-Eachine-E010-p-1089021.html
Camera EF-02 AIO 3.8 grams: http://www.banggood.com/Eachine-EF-02-AIO-5_8G-40CH-25MW-800TVL-VTX-13-Cmos-FPV-Camera-p-1119217.html
Antenna protection: http://www.banggood.com/Camera-Protective-Cover-For-Eachine-E010-E010C-E010S-TX01-TX02-TX03-Blade-Inductrix-Tiny-Whoop-p-1146983.html
Last update: 2017-07-04