Review: JHEMCU GHF411AIO 30A toothpick FC
JHEMCU GHF411AIO is the most affordable toothpick flight controller. JHEMCU company was established back in the 2012. They started by producing the F3 boards and some parts for F450 and DJI quadcopters. From 2016 they started their own brand JHEMCU. GHF411AIO flight controllers with integrated 20A and 30A 4in1 ESC's quickly gained the popularity and were listed on the many RC websites. This board is pretty durable and the price is affordable.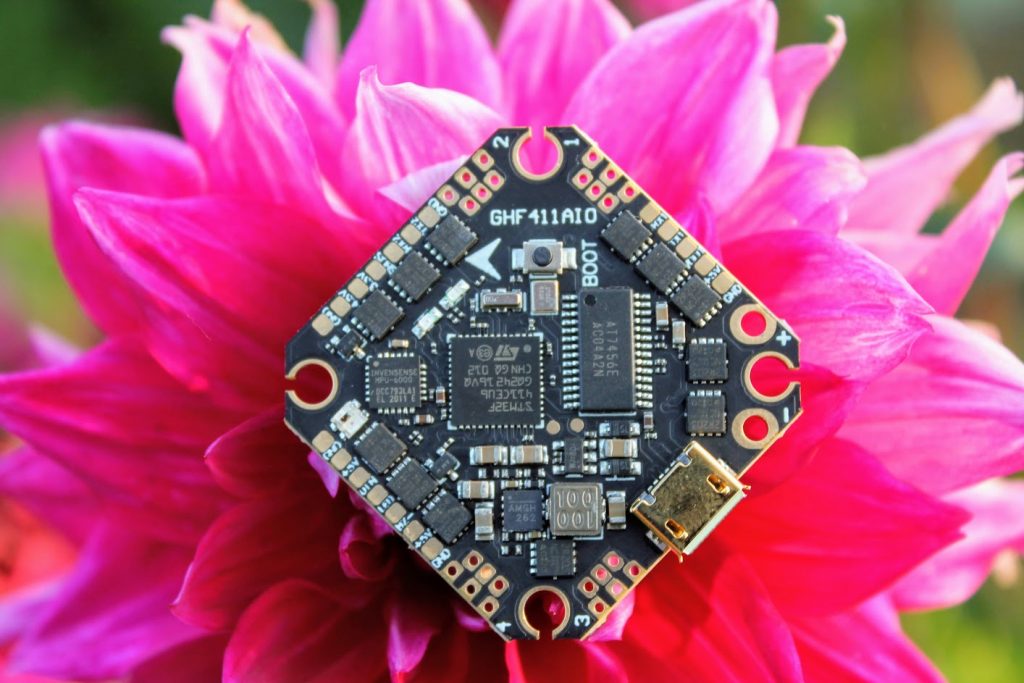 Specification
Model Name: JHEMCU GHF411AIO
Item Name: F4 OSD FC Built-in 30A BL_S 4in1 ESC
CPU: STM32F411CEU6 (100MHZ)
MPU: MPU6000 ( SPI)
Betaflight target: MATEKF411 ( MK41)
Built-in Betaflight OSD ( AT7456E)
Built-in Current Sensor
Support WS2812 LED
Input Voltage: 2-4S Lipo
Continuous current: 30A
Size: 32.5×32.5mm
Mounting Hole: 25.5×25.5mm
Weight: 6.3g 7.5g
Firmware: BLHELI_S
Support PWM, Oneshot42, Oneshot125, Multishot, Dshot150 and Dshot300, Dshot600
Package contents
You will get the the GHF411AIO board, 16AWG silicon wires, XT60 connector, shrink tubes, silicon standoffs and micro JST 1.25mm connector sockets for motors.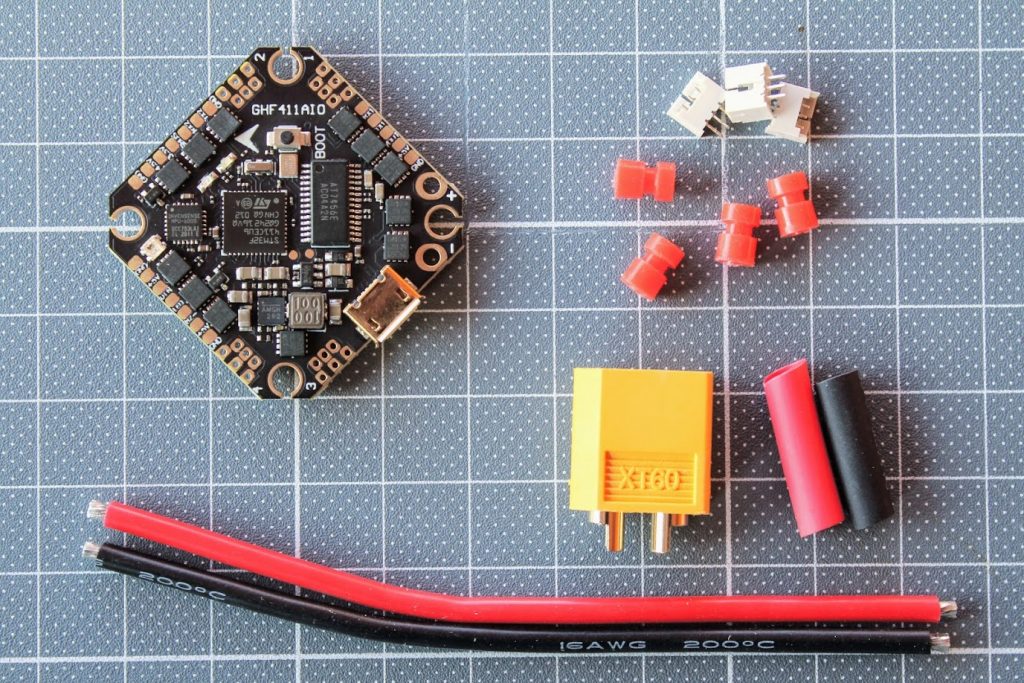 GHF411AIO
The board has horizontally mounted USB socket as in all modern toothpick style boards. There are solder pads for the motor plugs, but the board comes with sockets not soldered by default. That's good news for those who prefer to solder the motor wires instead of using the motor plugs. However the soldering pads are a little bit too small for thicker motor wires.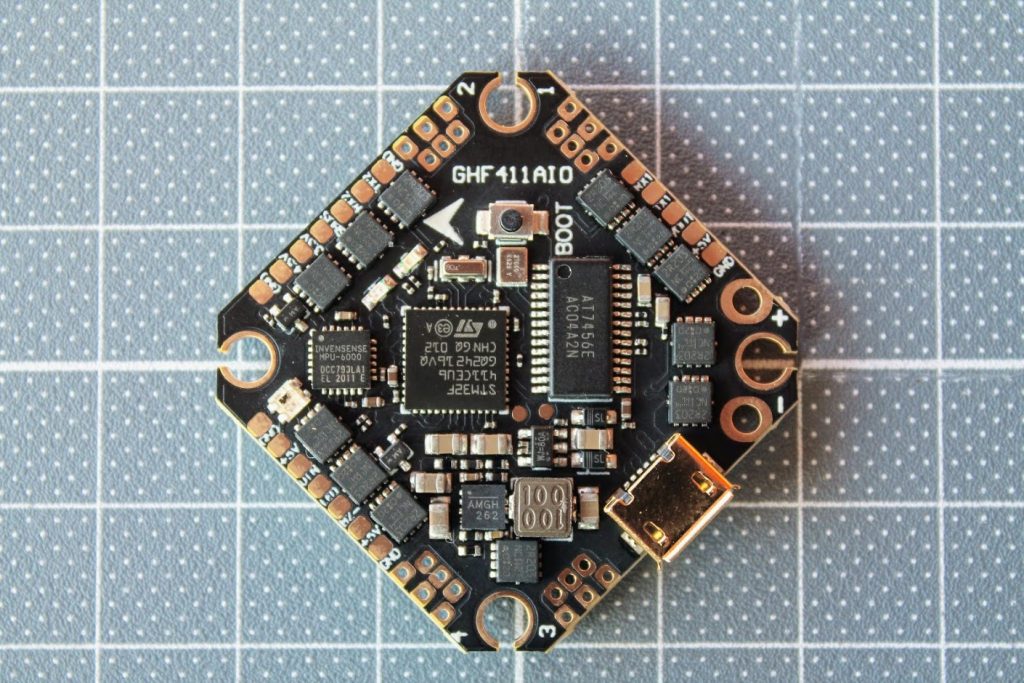 The back side of the board. Only the battery lead pads and the motor wires pads can be soldered to on the bottom side.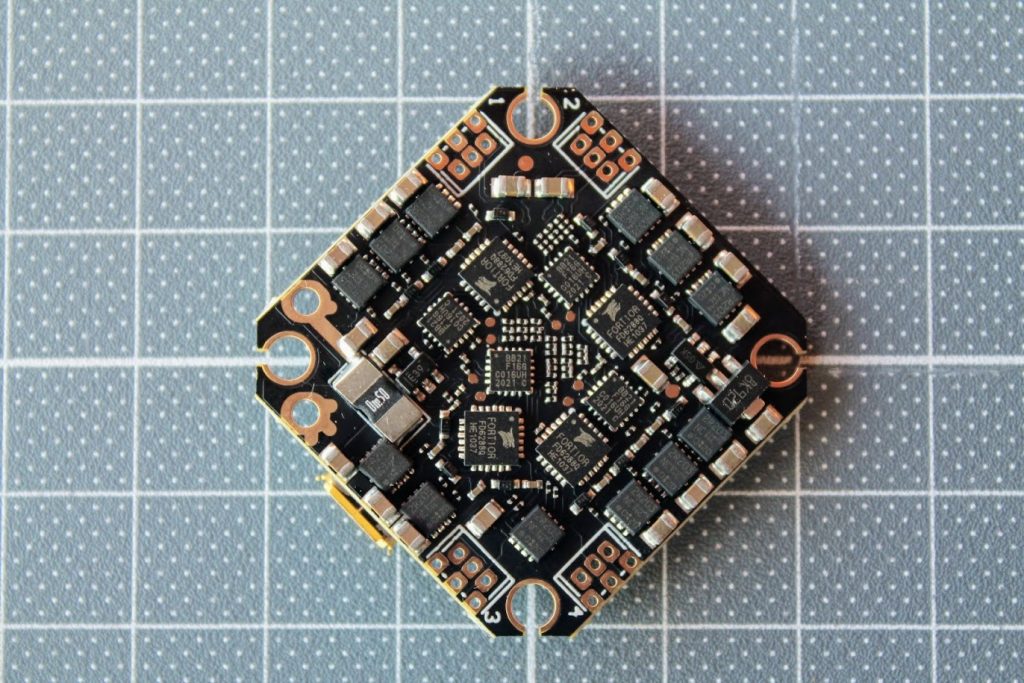 The weight of the GHF411AIO board is 7.5 grams.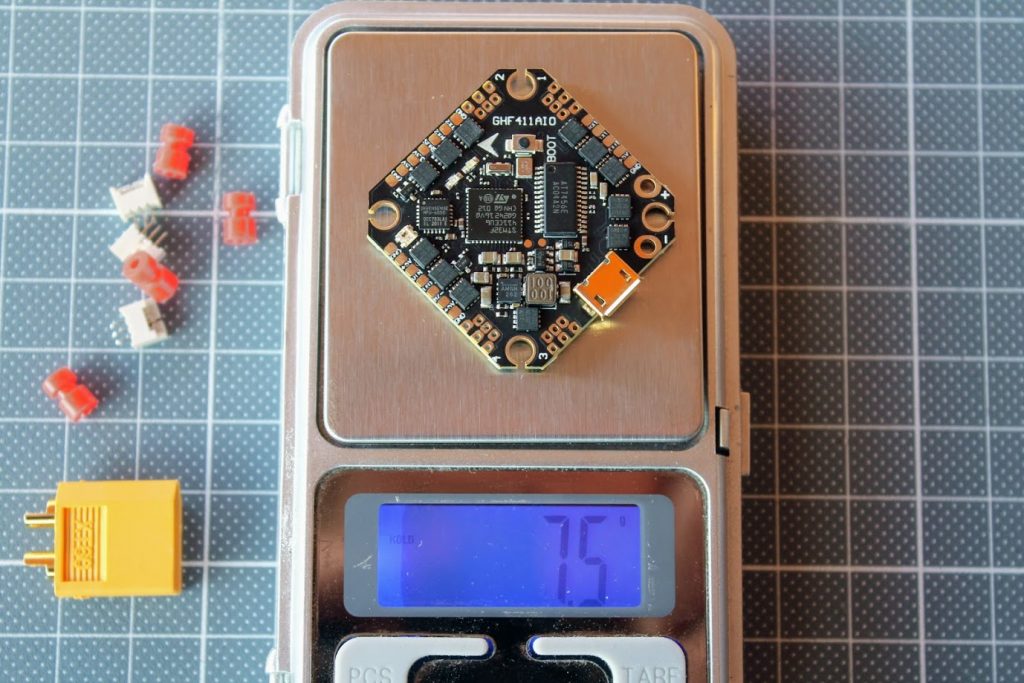 The design of the JHEMCU GHF411AIO reminds the BetaFPV AIO 20A board. Probably the JHEMCU was inspired by the BetaFPV AIO board.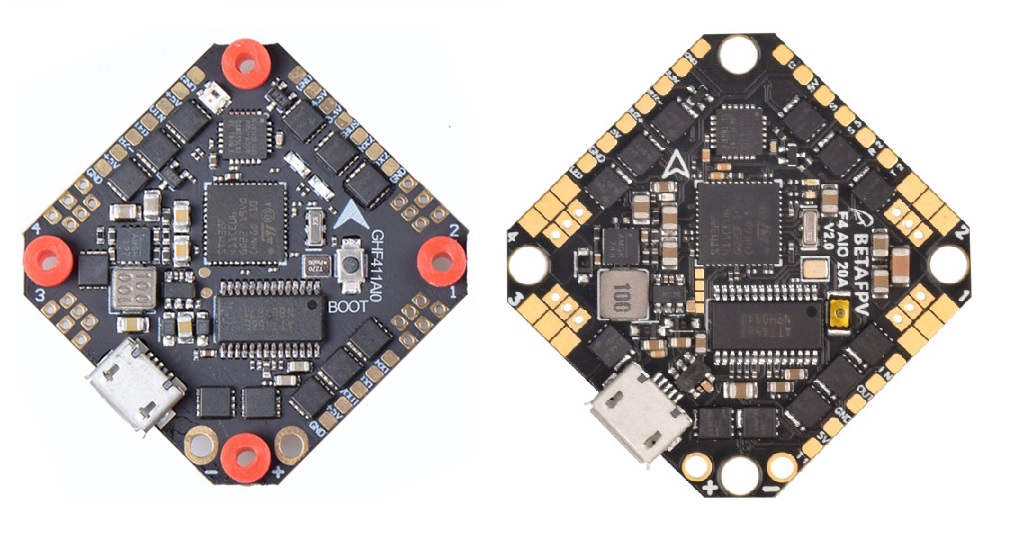 Connection diagram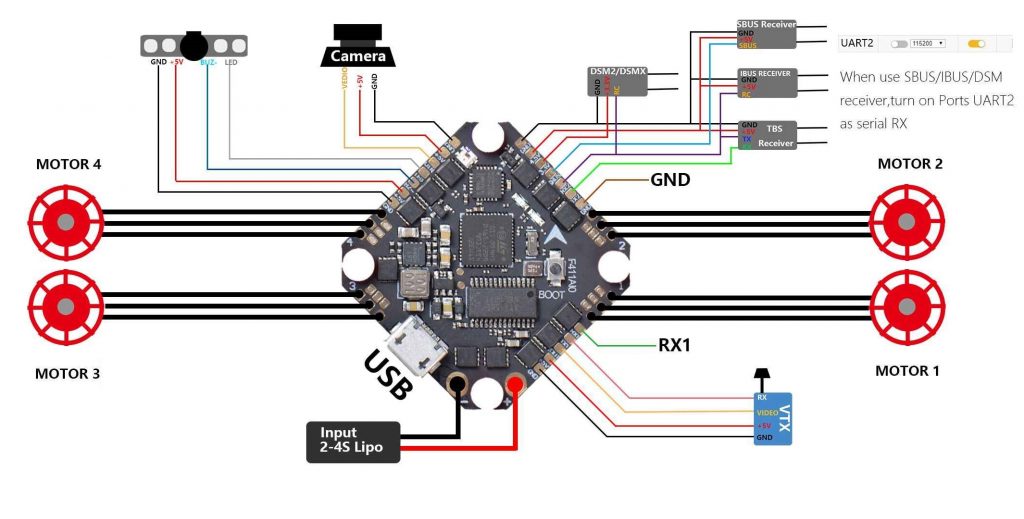 Betaflight settings
Default Betaflight settings for the JHEMCU GHF411AIO board: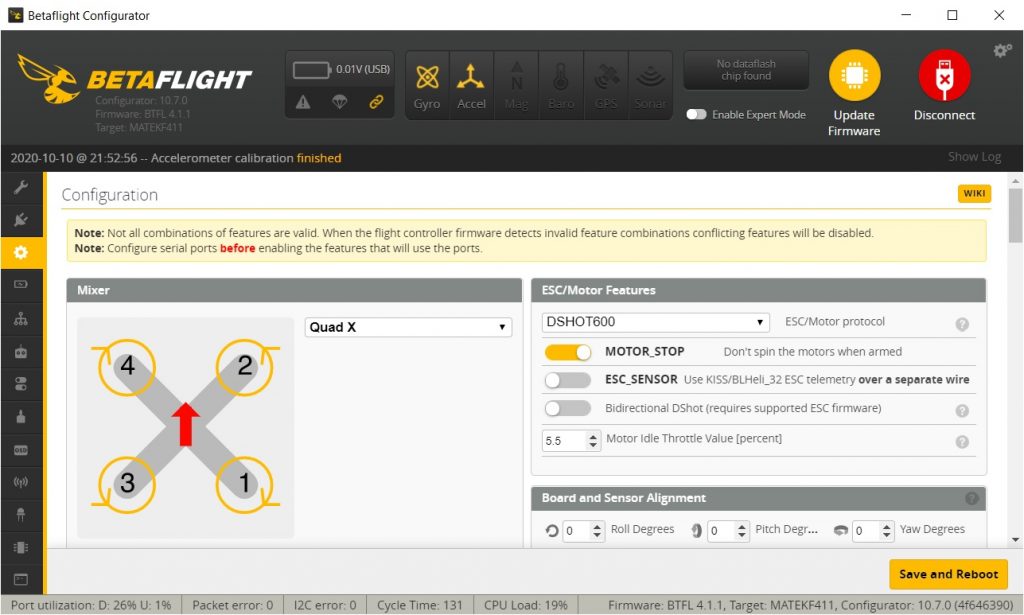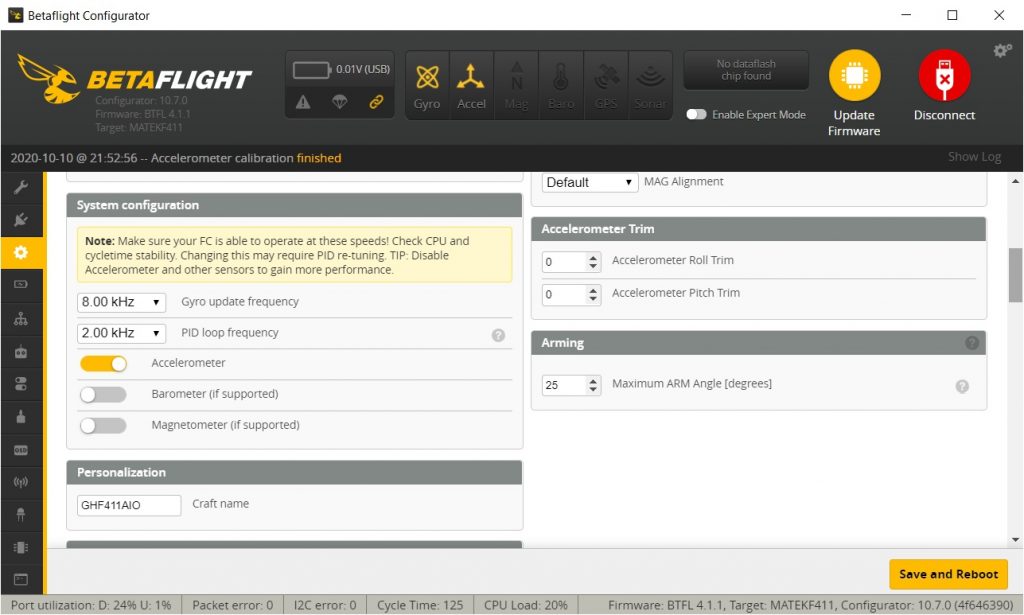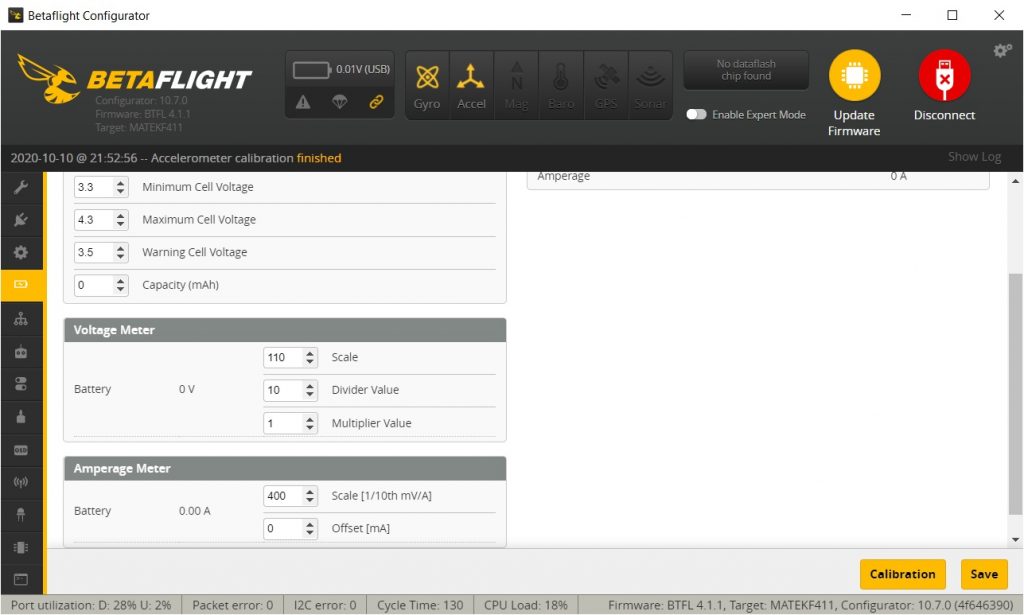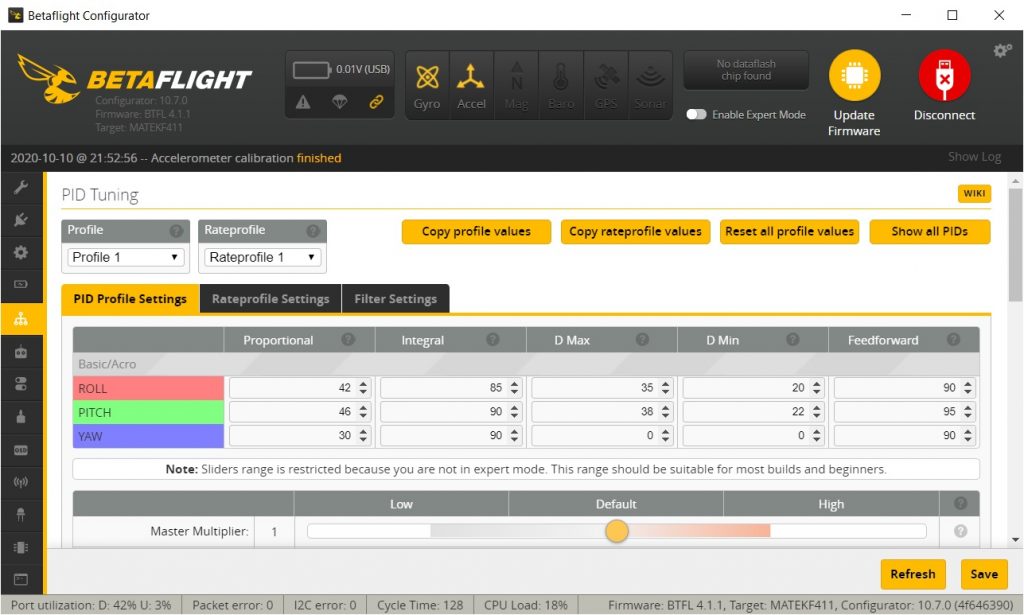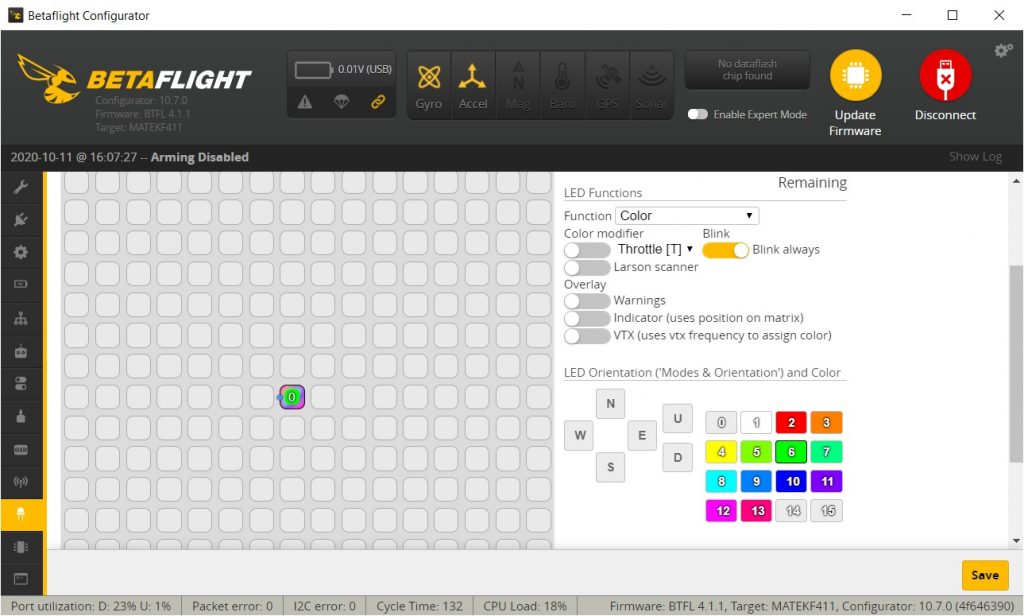 GHF411AIO Pro
There is already an updated version of this board GHF411AIO Pro available now. The power rating was increased from 20A to 25A and from 30A to 35A also maximum battery cells was increased from 4S to 6S. New board has bigger motor wires solder pads, 8Mb blackbox was added, dual bec 9V/5V and better pad layout So I would recommend to get the new Pro version.
25A version: https://bit.ly/Banggood-JHEMCU-GHF411-Pro-AIO-25A-FC
35A version: https://bit.ly/Banggood-JHEMCU-GHF411-Pro-AIO-35A-FC