Review: HGLRC Veyron 3 frame kit
HGLRC Veyron 3 is cinewhoop type frame. It is designed for 3 inch propellers, has unibody bottom and top plates, EVA foam bumpers (ducts). Comes with a set of various antenna and GoPro camera holders. Lets take a closer look at this kit.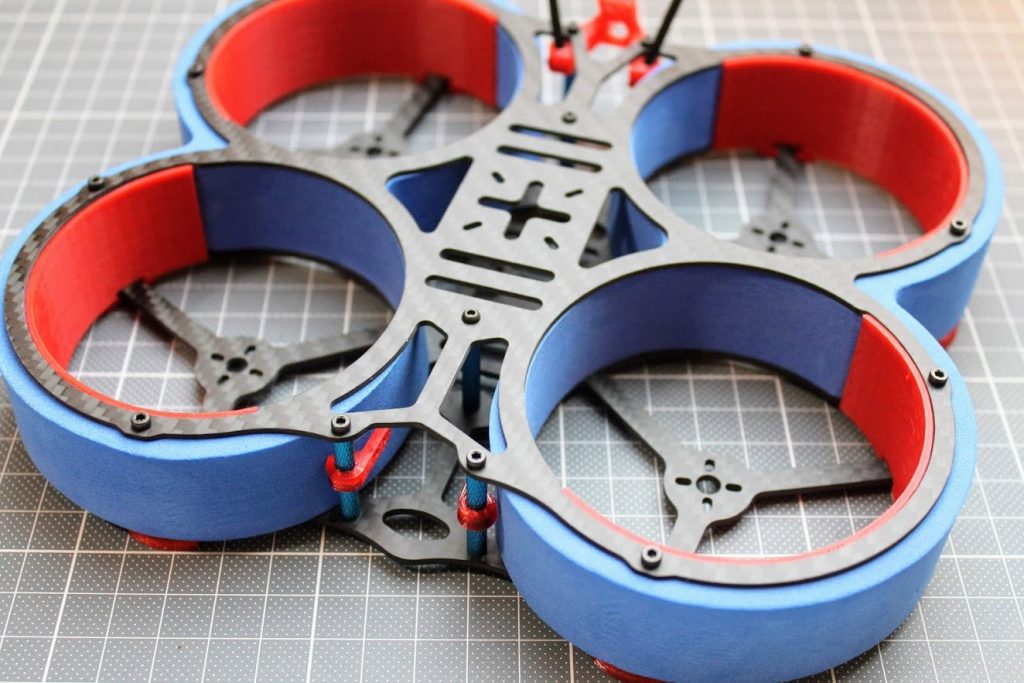 Frame specifications
Wheelbase: 136mm
Bottom plate: 2mm,
Top plate: 1.5mm
Standoff (stack) height: 25mm
Flight Control Installation holes: 16X16/20X20mm
Support camera: 19X19/20*20 mm
Weight: 110 g(Gopro Mount excluded)
Frame kit contents: Bottom and top plates, EVA duct protectors, 3D printer ducts, 3D printed parts, GoPro mount, antenna protection tubes, USB angle extender, battery rubber pad, aluminium standoffs, a set of screws and two battery straps.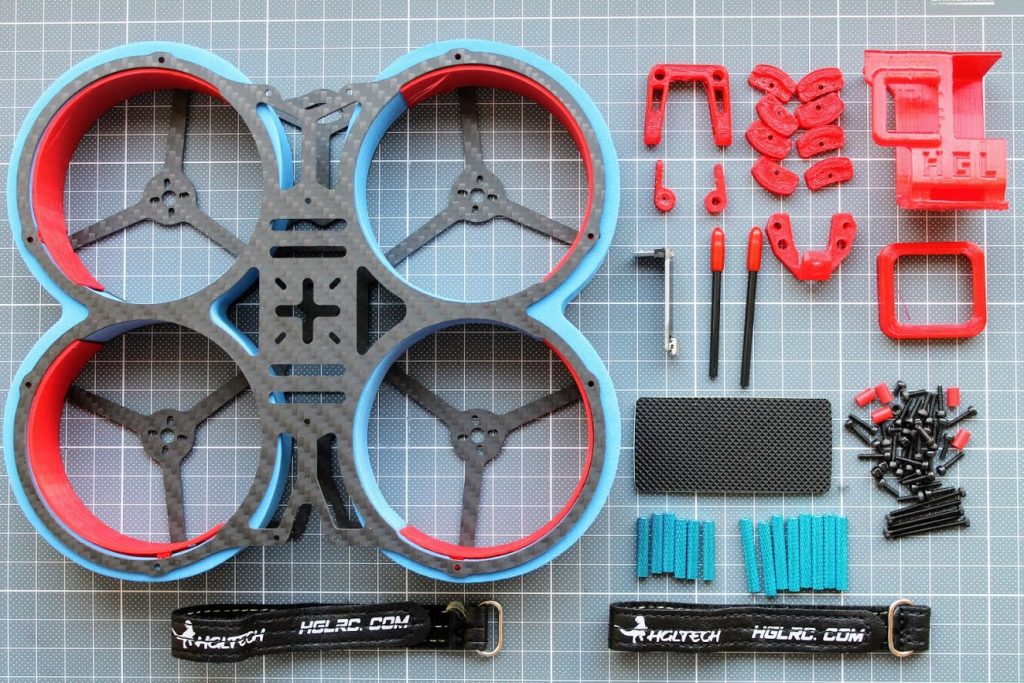 Bottom plate is 2mm thick with a holes for 9x9mm and 12x12mm motor mounting pattern.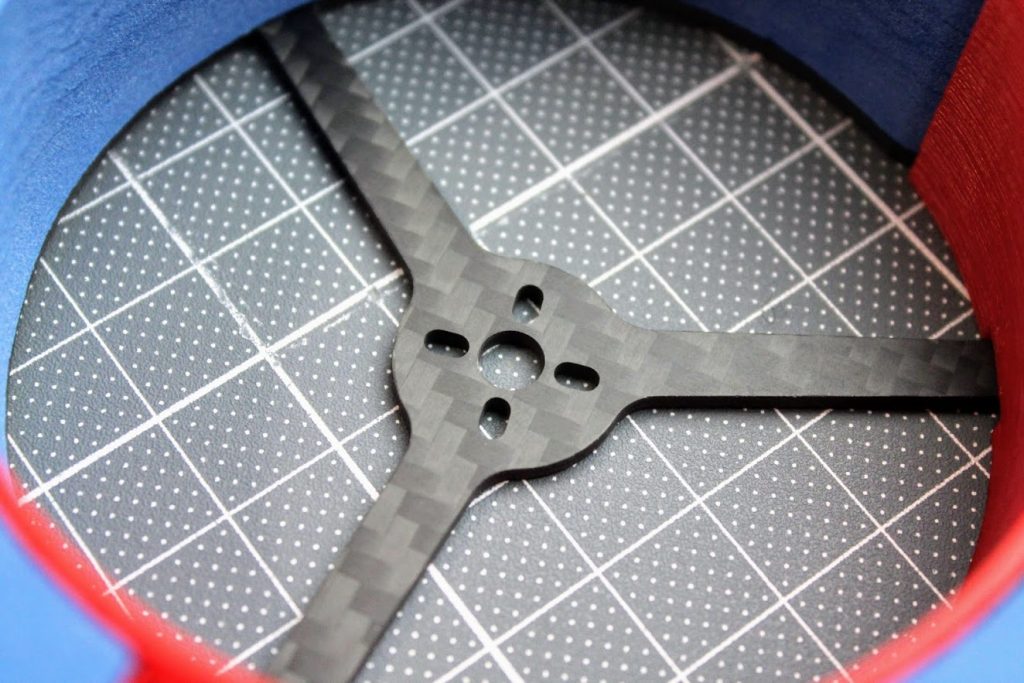 Frame has holes for 20×20 and 16×16 stacks.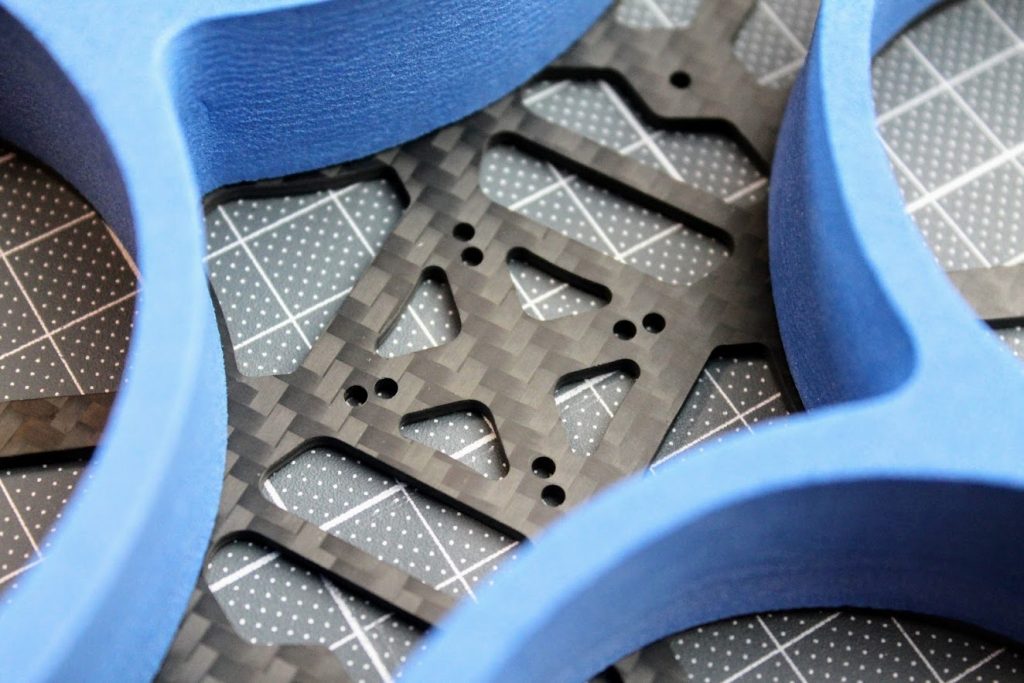 HGLRC Zeus35 AIO FC fits into this frame perfectly.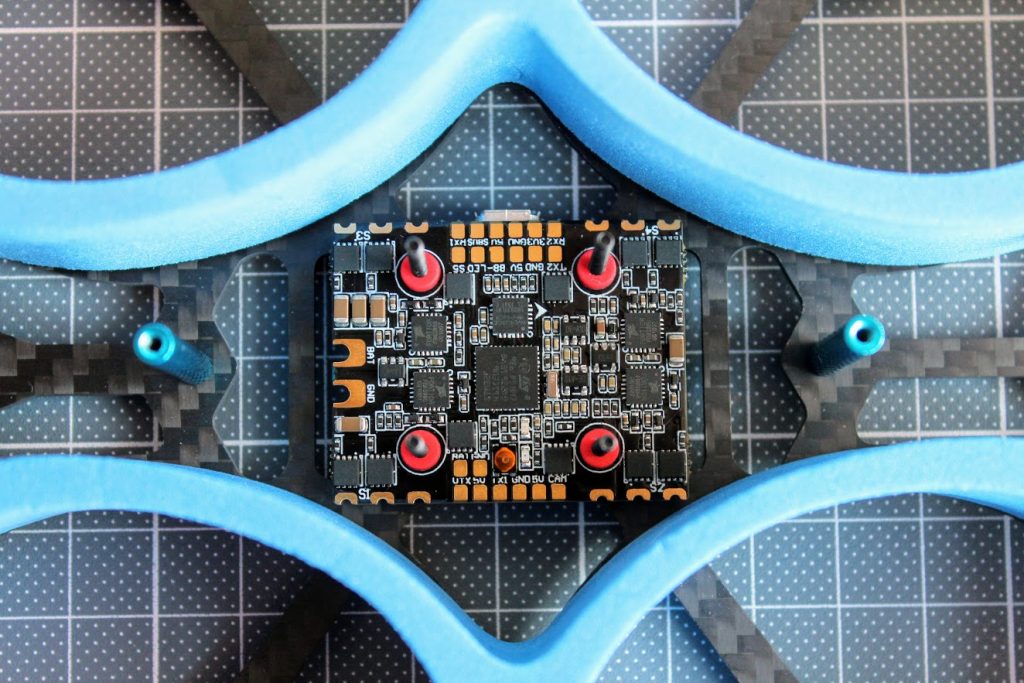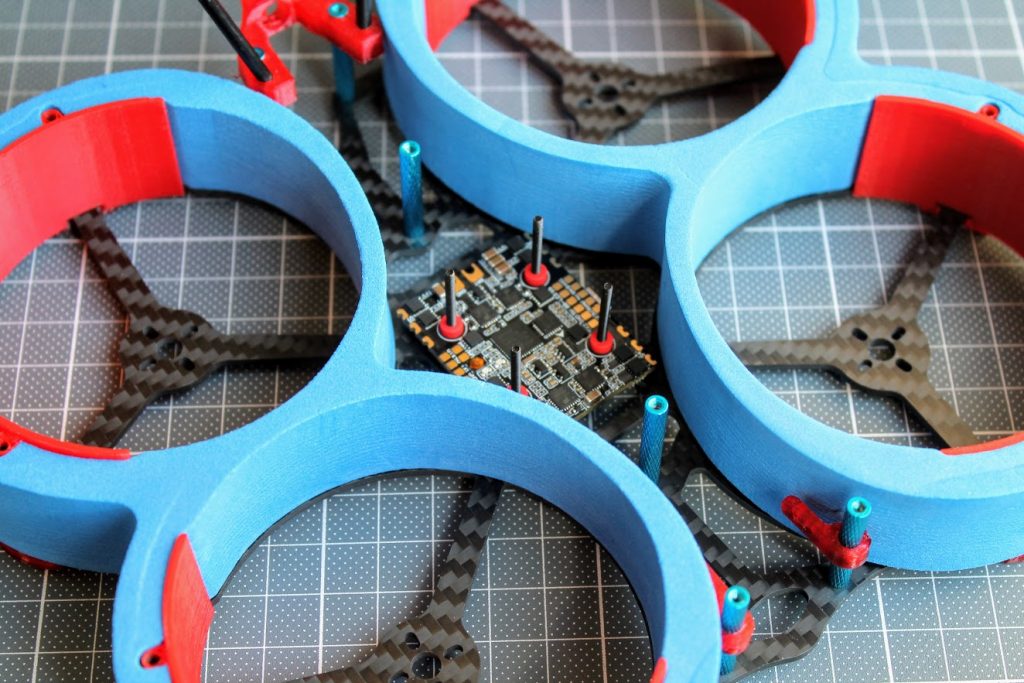 Frame has TPU camera holder for 20mm-19mm camera width.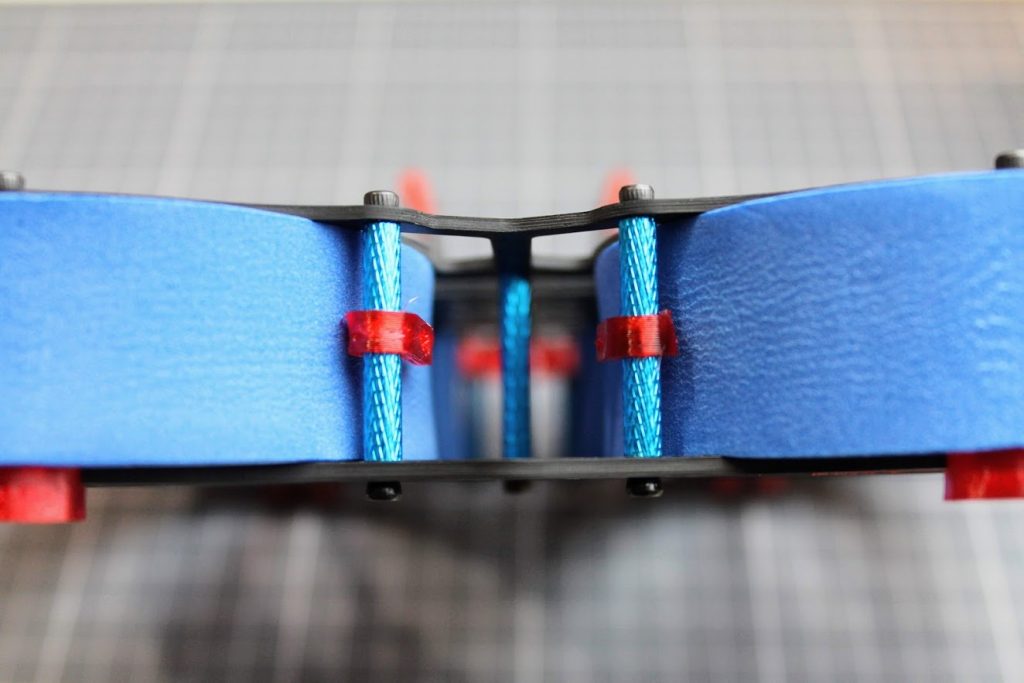 HGLRC Veyron 3 frame kit should have 8 shorter and 6 longer aluminium standoffs. Shorter standoffs for the ducts and longer are for the frame.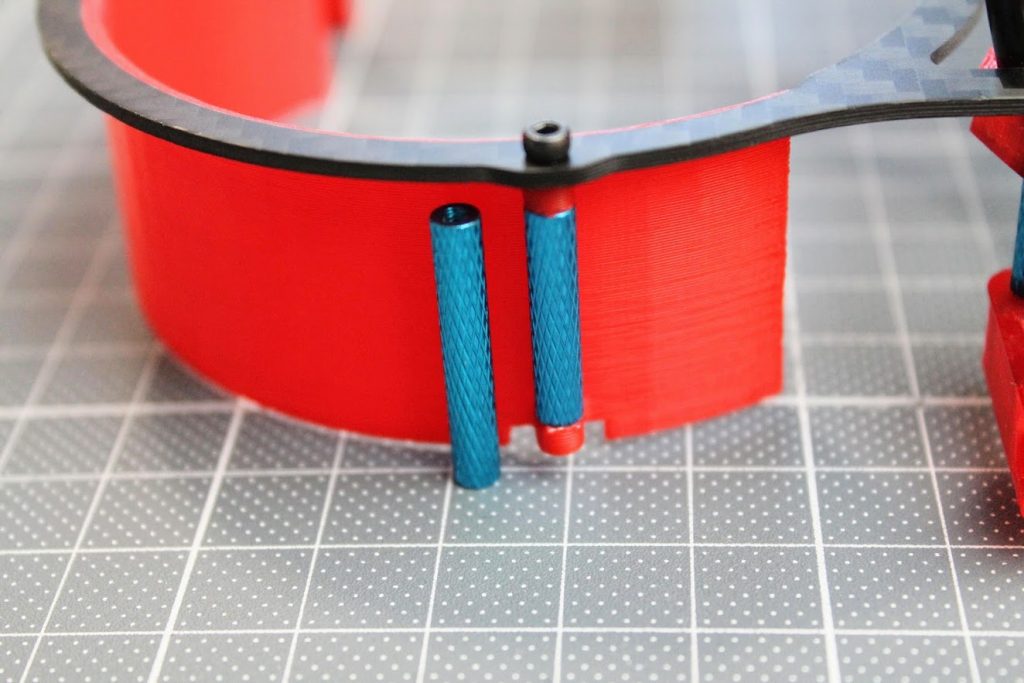 Mine frame set came with 2 long standoffs instead of the short ones.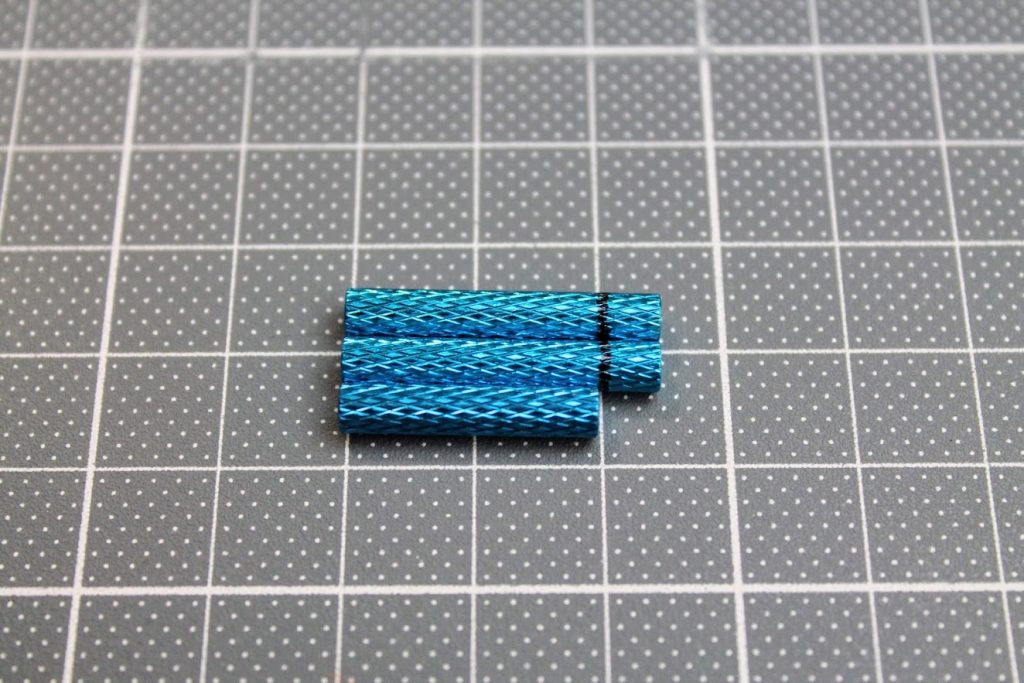 I had to cut them with the dremel tool to fit into the ducts.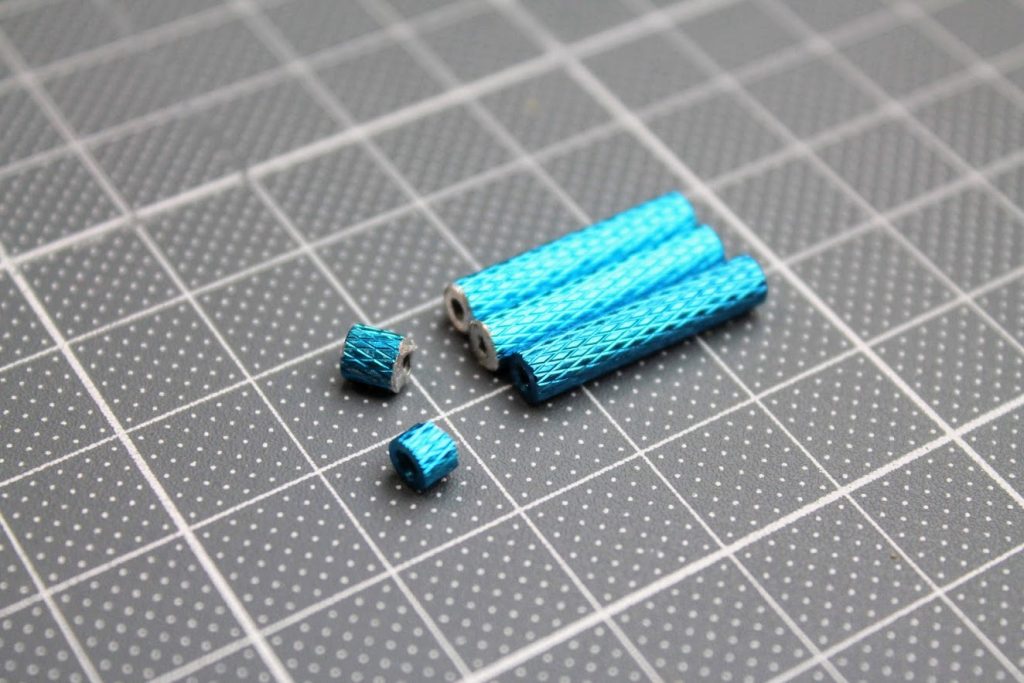 3D printed parts act as landing pads.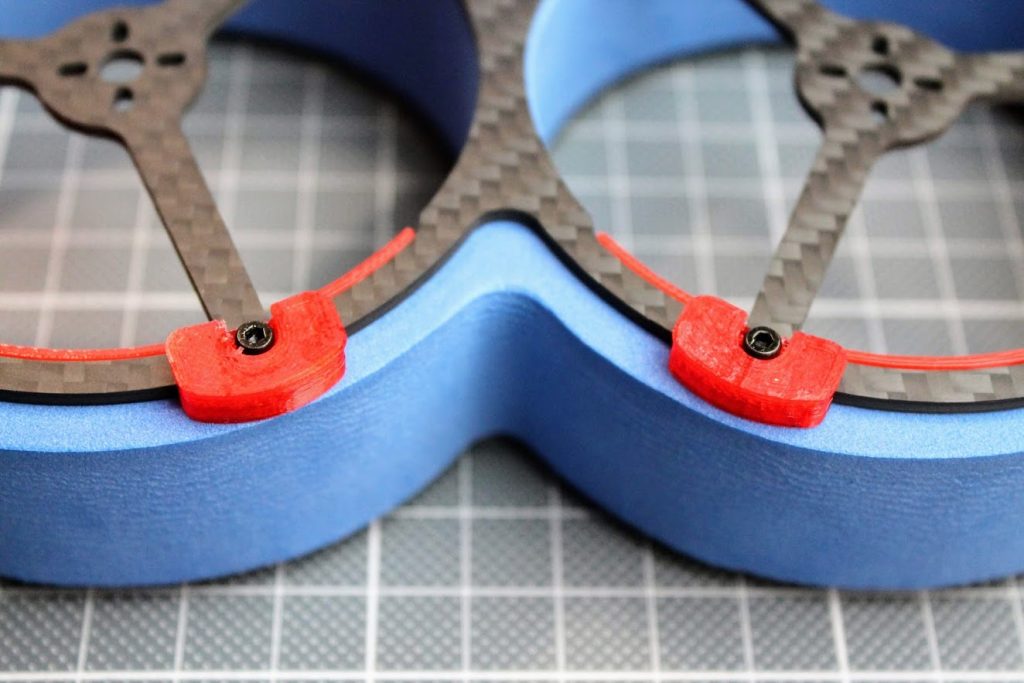 There are 3D printer crossfire antenna and analog FPV or DJI digital FPV antenna holders in the kit. Antenna holders are flexible, printed out of TPU plastic.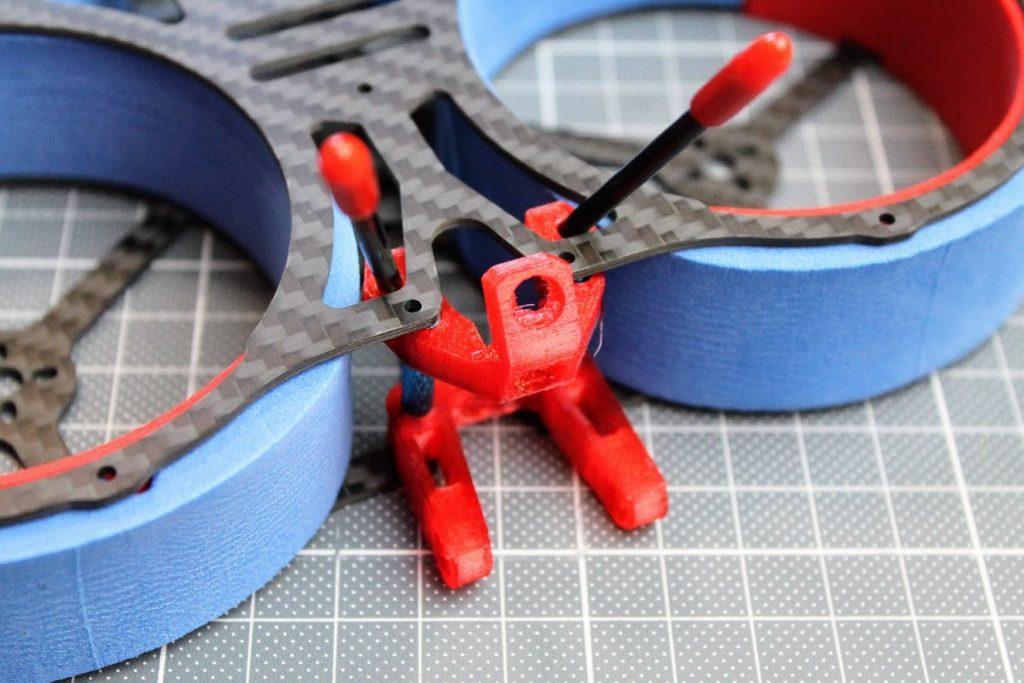 If you don't use Crossfire you can remove unneeded holder.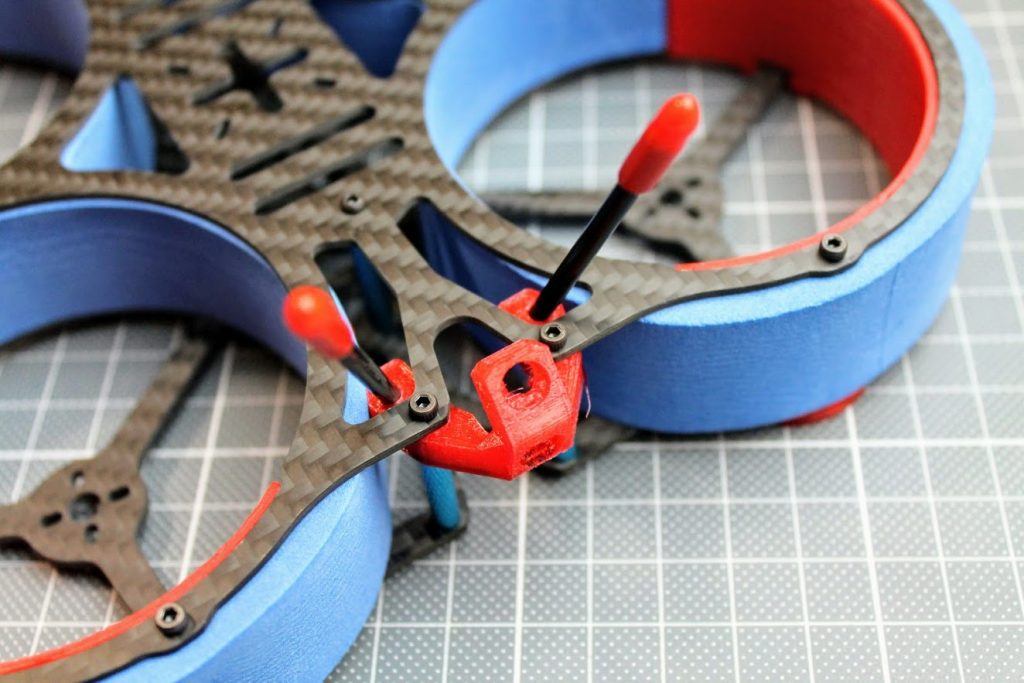 There is also GoPro Hero HD camera holder, that can be fixed to the top of the frame with supplied screws. I wish there was also GoPro Session type holder in the kit.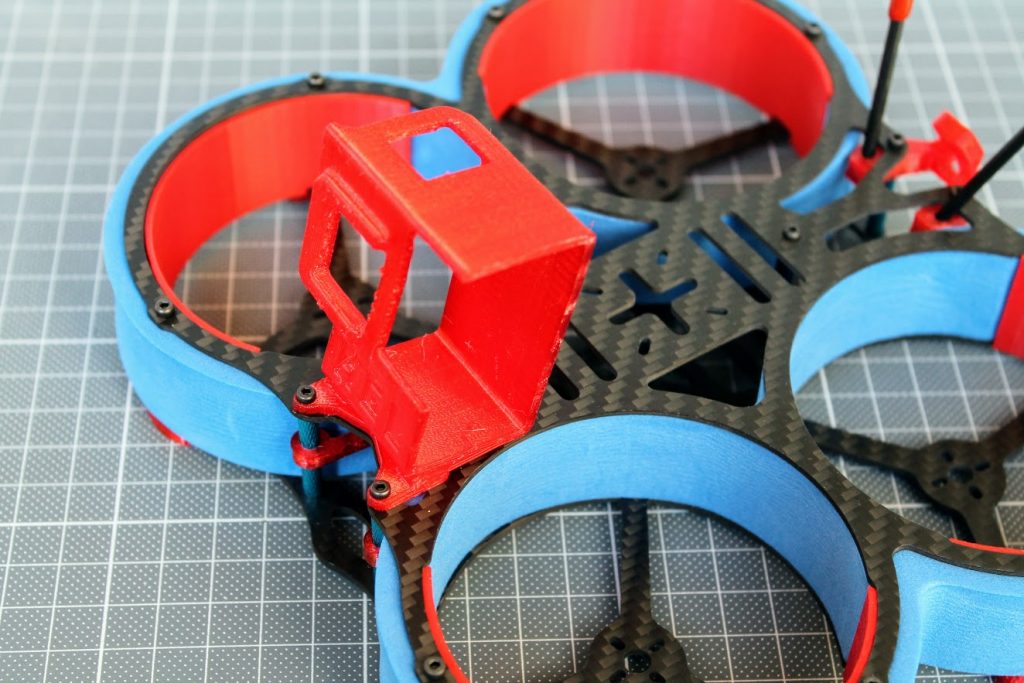 GoPro Hero camera holder weights additional 9.6 grams.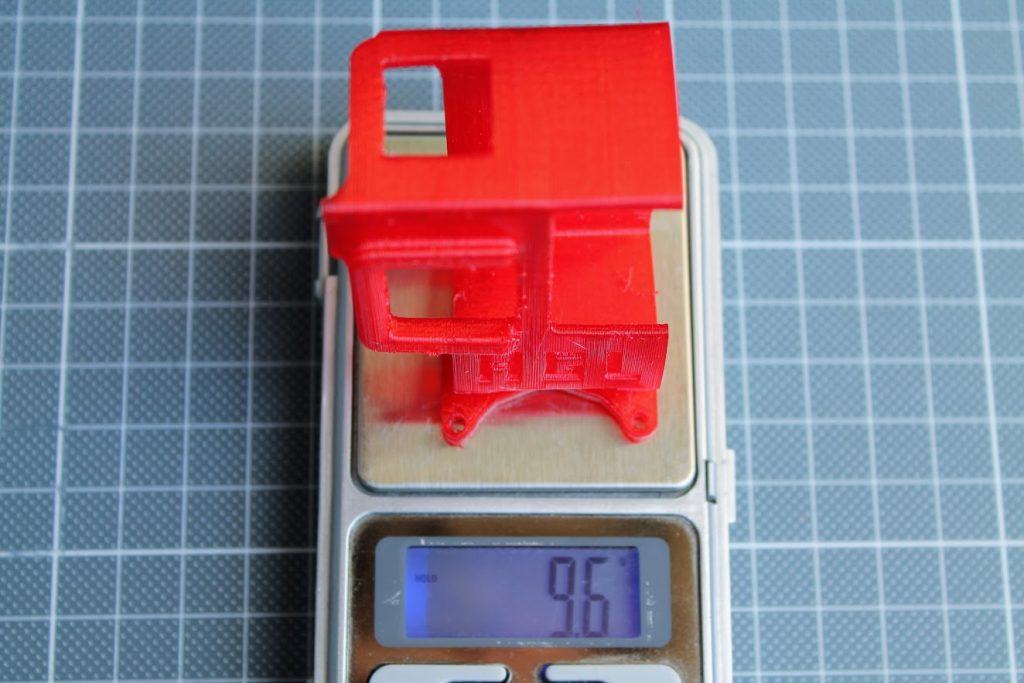 Total weight of the frame is 110 grams.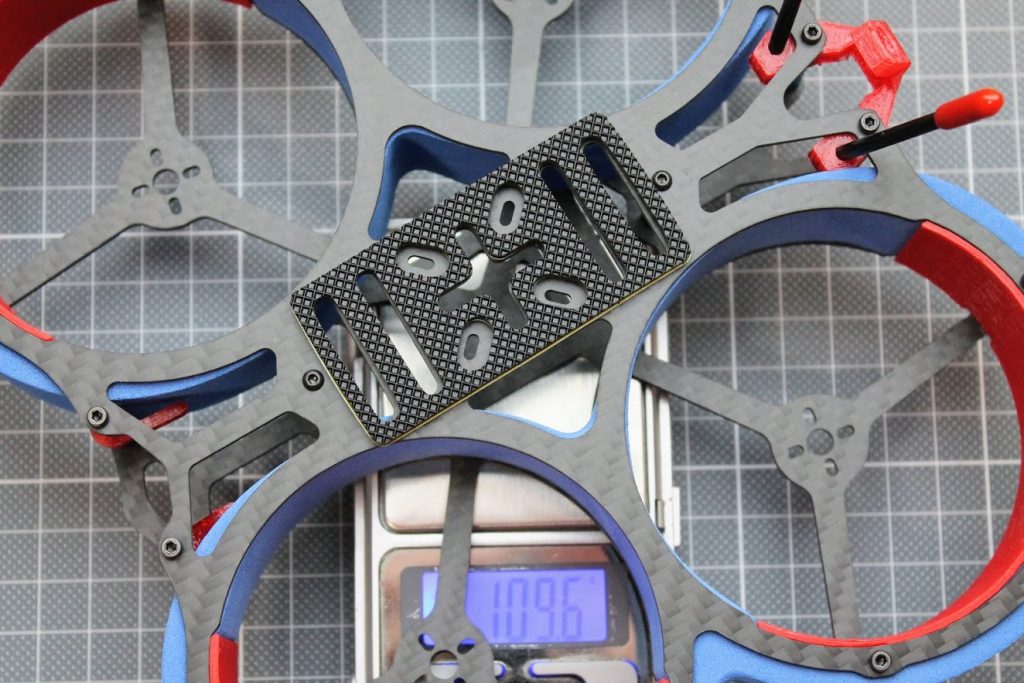 HGLRC Veyron 3 frame kit has interesting ducts design. Only the half of the duct (186°, actually) is 3D printed plastic and the other half of the duct is EVA protective foam. This helps to reduce the total weight of the frame. No surprise, the HGLRC Veyron 3 is the lightest 3 inch cinewhoop frame with the uni body top/bottom plate design (Veyron 3 – only 110 grams, iFlight BumbleBee – 134.1 grams, Diatone Taycan – 175 grams).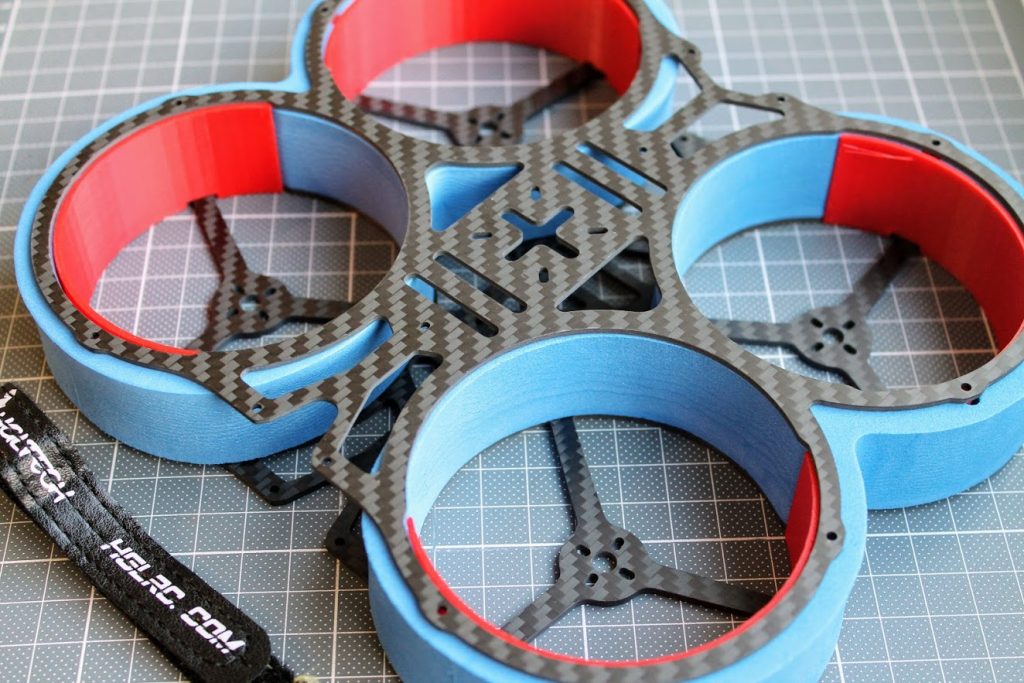 HGLRC Veyron 3 frame kit can be purchased @
HGLRC: https://www.hglrc.com/collections/new-arrivals/products/hglrc-veyron-3-cinewhoop-frame-kit