Do you remember the picture with the FrSky branded transmitter in the background? Now this transmitter, called FrSky X-Lite is not a rumor anymore. It is a game controller form factor transmitter with high accuracy hall sensor gimbals, OpenTX operating system, 128*64 LCD display. This TX supports external JR/FrSky modules, has miniUSB microUSB, SmartPort and headset ports, also a microSD card slot! We dont know yet will it support voice features or will it have only a buzzer. Internally this transmitter will have the same iXJT RF module as in other Taranis models.
Even more, this TX will have a batery bay for 2x 18650 18500 LiON rechargeable batteries with an easy-access door. A plenty of work hours between recharging!
So basically this TX has most of the features that Taranis series transmitters have, just in compact form factor and even more. Hall effect gimbals lift this transmitter into higher grade.
Unfortunately the final price is not known yet as well as no estimated date of availability on the online stores. The rumored price is ~120USD.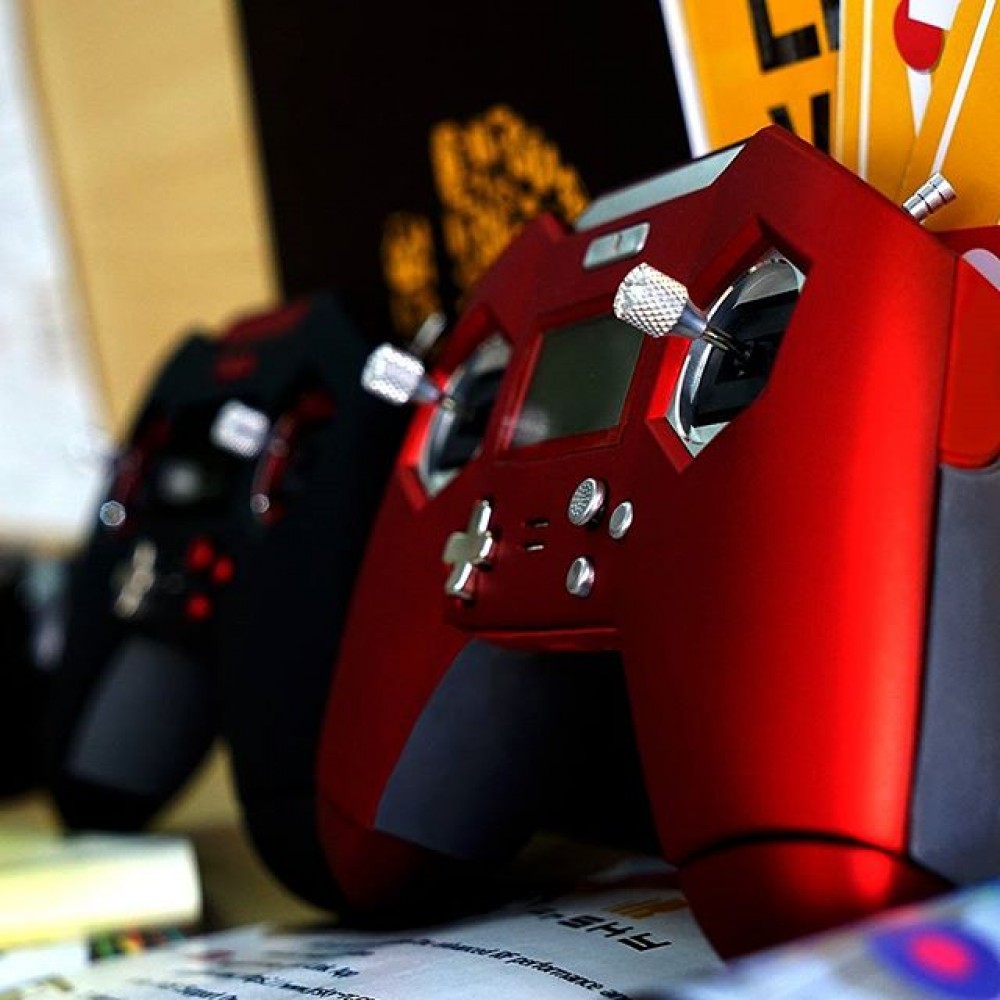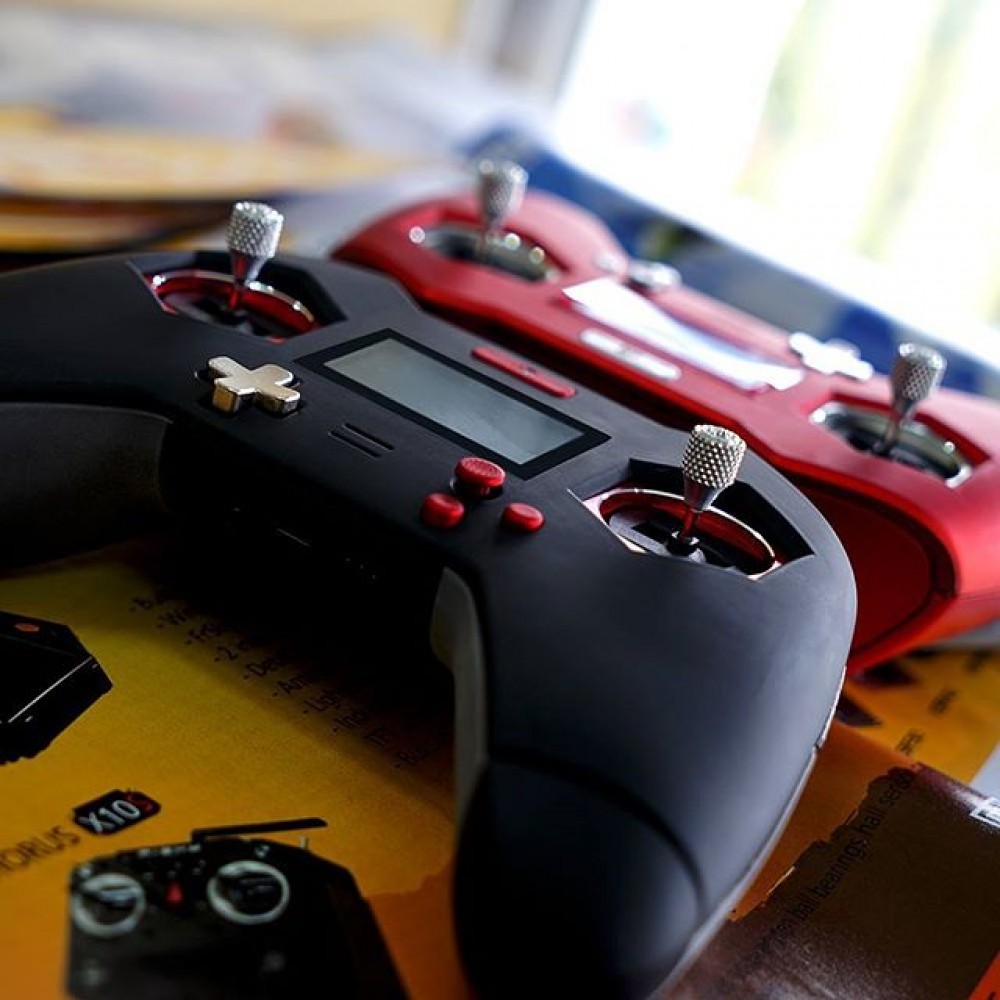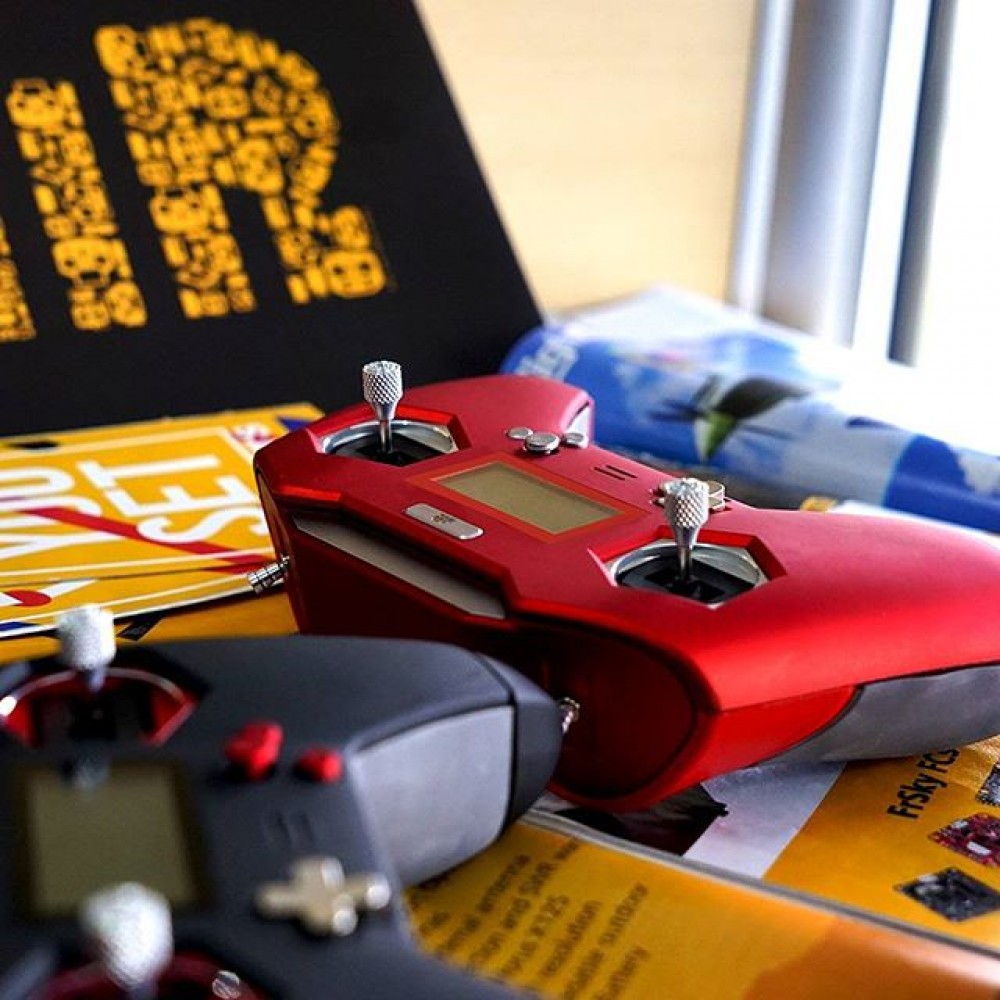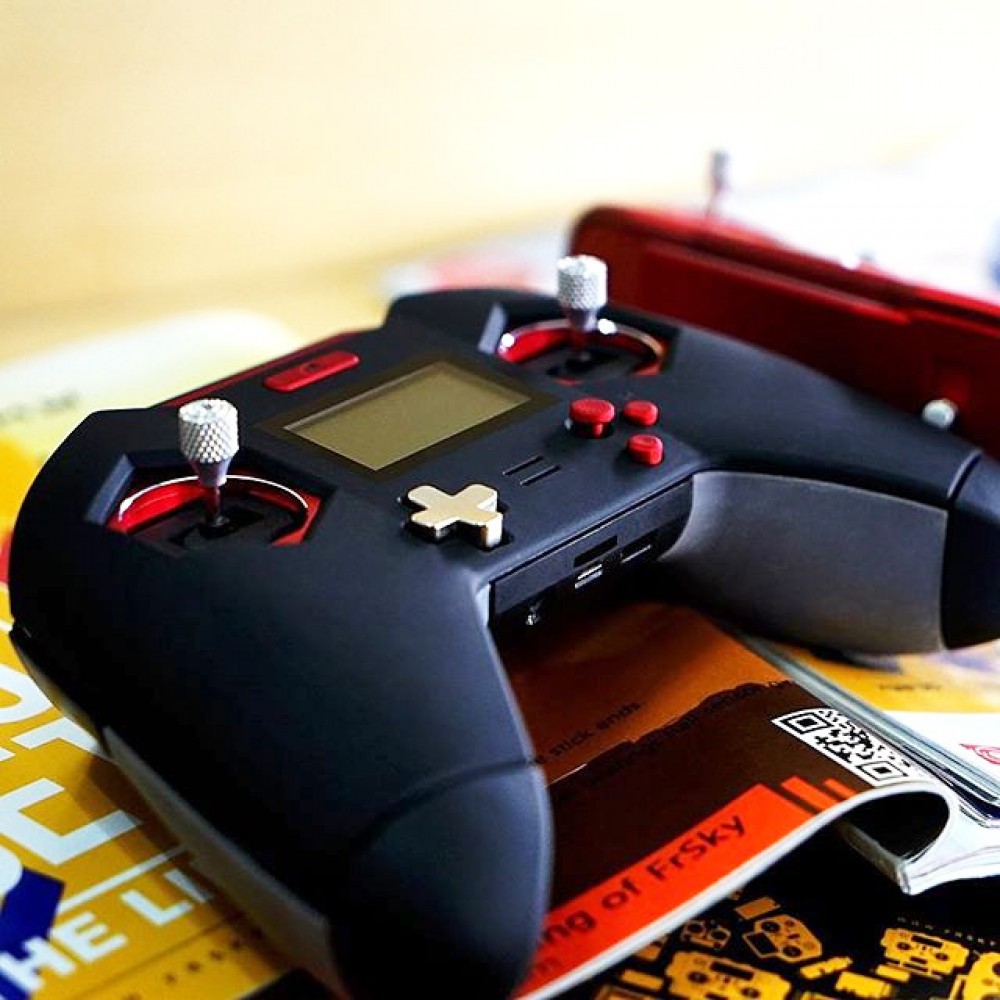 Update 2018-02-01: there is a picture of thr FrSky booth in the german toy expo with X-Lite transmitter and FrSky tricopter called Rover-3.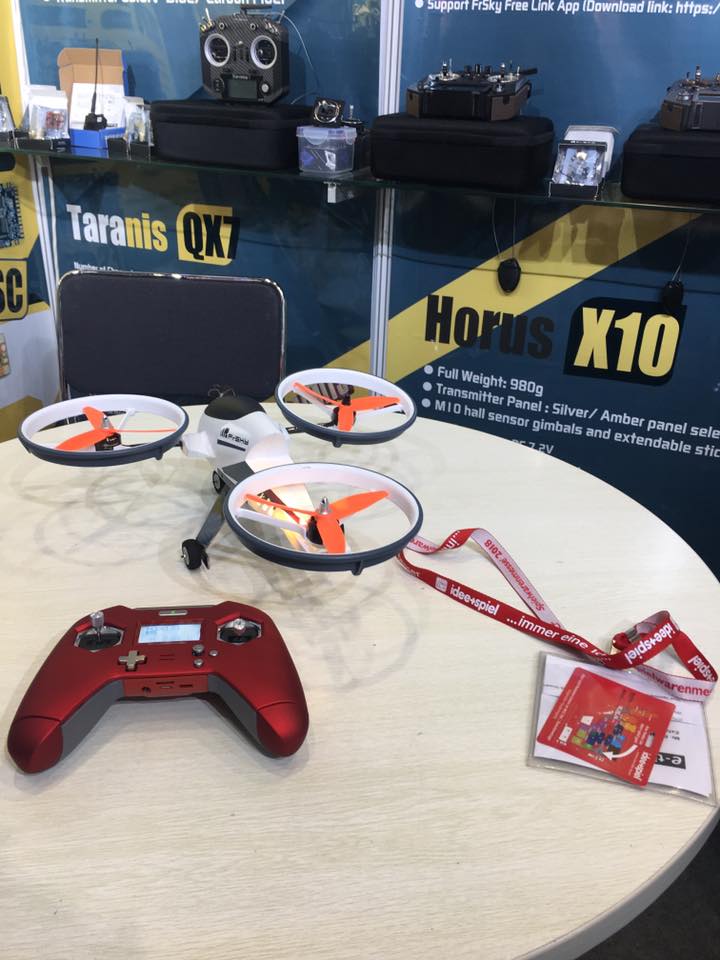 Picture of the back of the transmitter. Looks like some mini sized external module bay: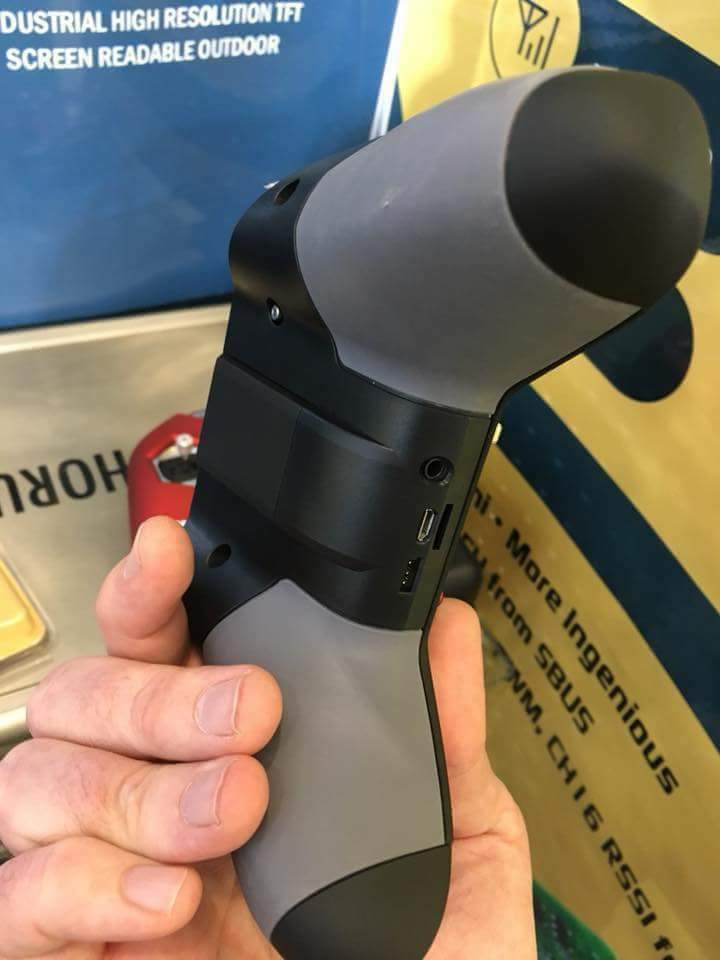 OpenTX seen on the display: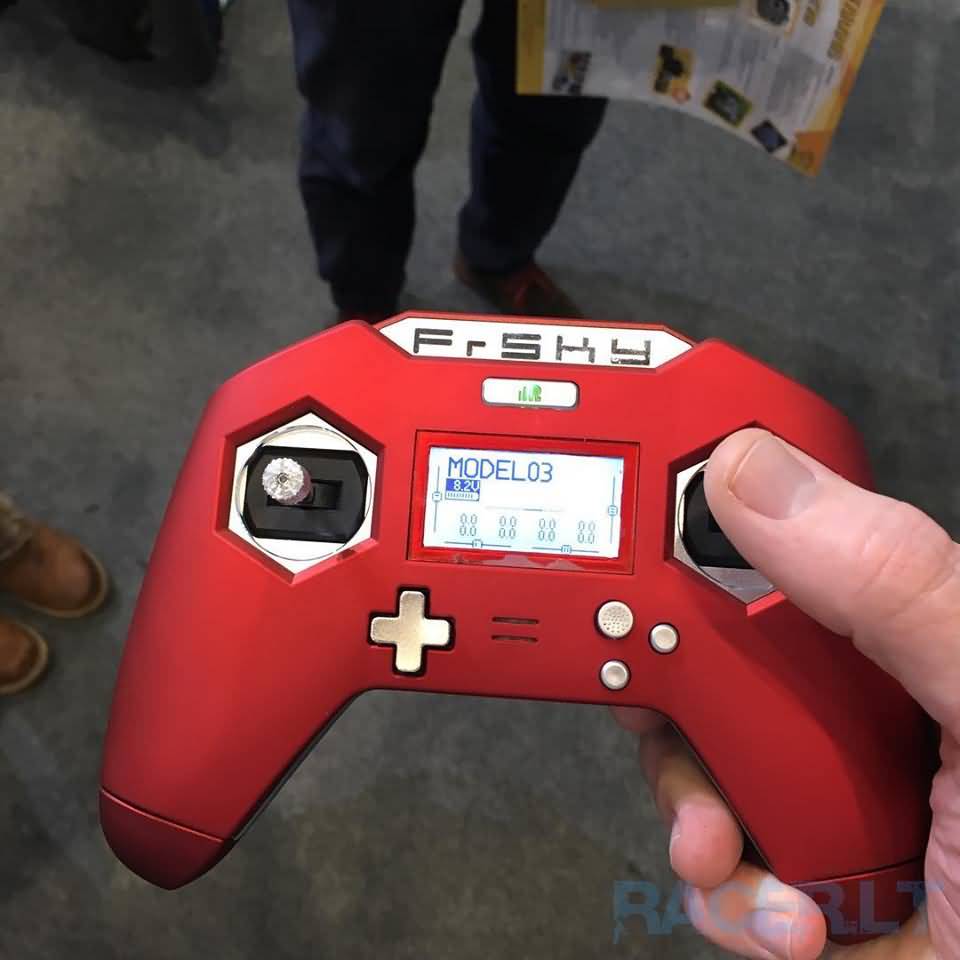 How to open and place the module cover and external module of the Taranis X-Lite.
How to adjust the throttle mode ( Mode1 and Mode2 ) for Taranis X-Lite:
Listed:
@ GetFPV: https://www.getfpv.com/frsky-x-lite-2-4ghz-radio-controller.html
@ HorusRC: https://www.horusrc.com/en/frsky-taranis-x-lite-2-4ghz-radio-controller.html
@ Banggood: https://www.banggood.com/FrSky-Taranis-X-LITE-2_4GHz-ACCST-16CH-RC-Transmitter-…-1257443.html
SPECIFICATIONS
● Number of Channels: 16 channels
● Weight: 308g/ 376g (with battery)
● Operating Voltage Range: 6.0 ~ 8.4V
● Operating Current: 190mA@7.4V
● Operating Temperature: -20 ~ 60℃
● Backlight LCD resolution : 128*64
● Model Memory: 60 models (extendible by Micro/TF card)
FEATURES
● Ergonomic and compact design
● M12 Lite gimbal
✧ Digital high accuracy hall sensor gimbal
✧ Mode conversion adjustments accessible without disassembly
✧ CNC machined gimbal pedestal
● High-speed internal and external module digital interface
✧ Internal: 450K, External: 420K
✧ Super low latency (Total latency < 20ms, lowest to 12ms)
✧ Compatible with new lite type external modules (R9M Lite, MPM Lite, etc.)
● Installed open source operating system– OpenTX
● Haptic vibration alerts and voice speech outputs (Headset jack and inbuilt speaker)
● Internal antenna and external antenna connector
● 128*64 outdoor readable backlight LCD
● Smart Port, Headset jack, Micro SD card slot and Micro USB Port (*Charging function unsupported.)
● Easily accessible battery compartment, uses replaceable 18500 Li-ion batteries
(*Batteries Not Included)
(*Battery Information: Flat Top / Height: 500mm / Diameter: 18mm)
* Wireless function (Optional)
✧ Compatible with FrSky Free Link App
✧ Support wireless trainer system
(* Need additional parts or order specific model)
Updated: 2018-05-24