Happymodel Diamond F4 5in1 AIO flight controller
Happymodel is continuing to release new AIO flight controllers. This time it is DiamondF4 – the lightest F4 AIO flight controller with integrated Frsky or Flysky receiver and integrated VTX. Integrated VTX can be switched from 25mw to 200mw of power output. Other features are pretty standard – F411 MCU, MPU-6000 SPI gyro, 5A (6A burst) 4in1 ESC, OSD and Current sensor, but the total weight of the 5in1 AIO FC is only 3.42 grams!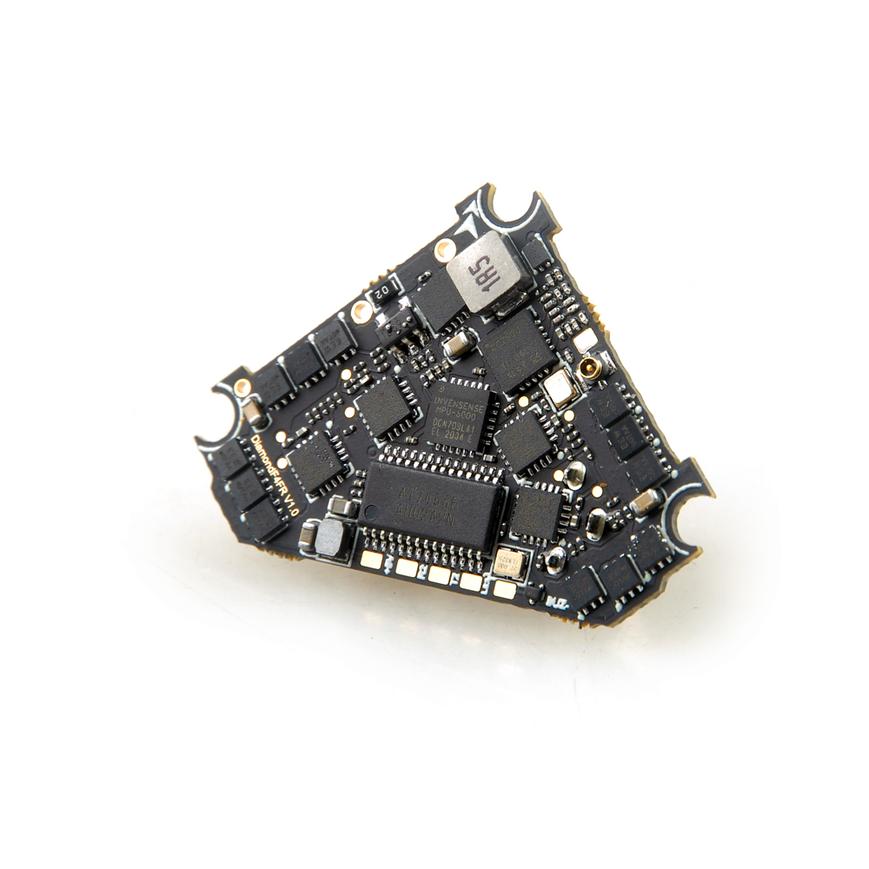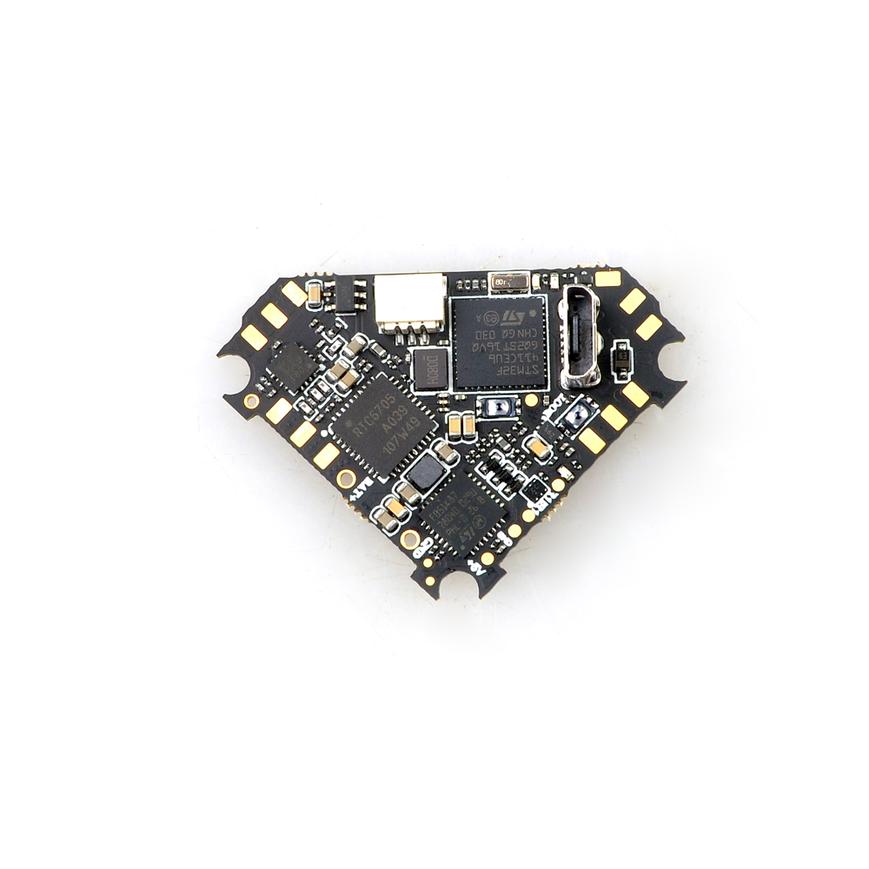 The weight is only 3.42 grams. This is the lightest whoop/toothpick FC with integrated VTX! The closest alternative is the BetaFPV 1S VTX FC with the weight of 3.92g.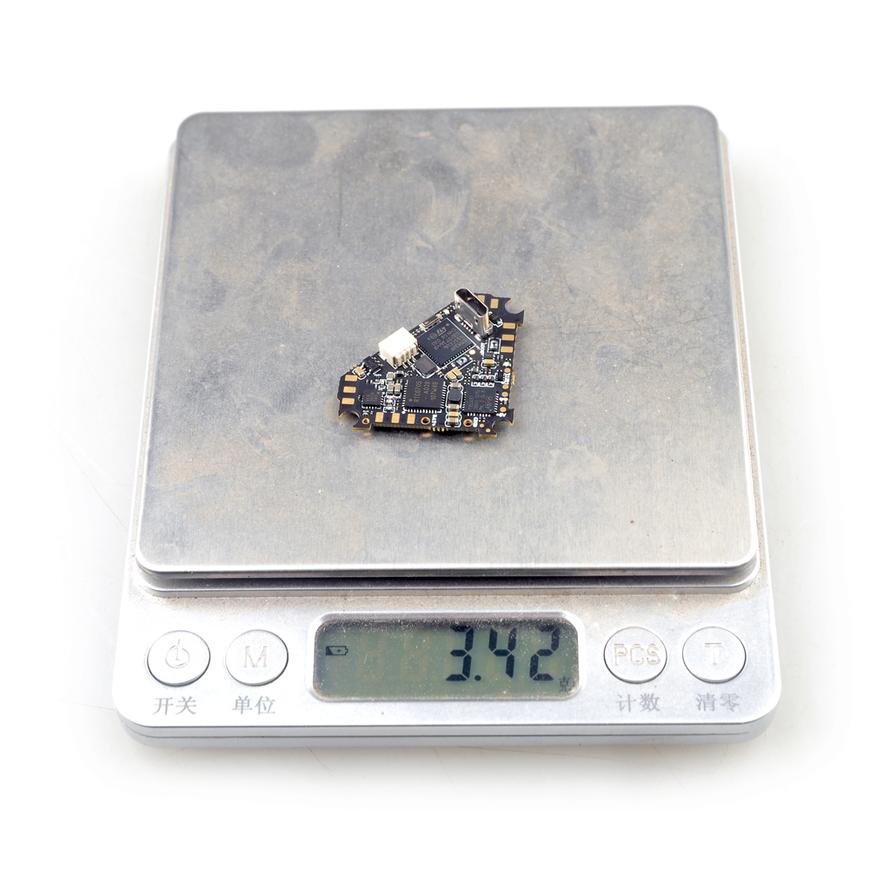 In the package you will get the FC, PH2.0 battery pigtail, FPV camera connector pigtail and the full size RX antenna.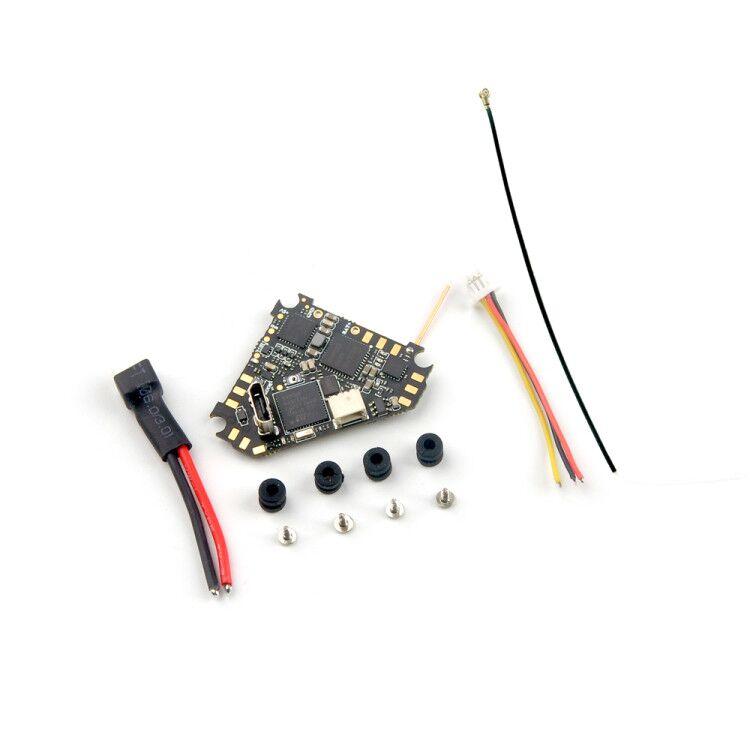 Available @:
Makerfire: https://shop.makerfire.com/products/happymodel-diamondf4-flight-controller
Specifications:
(Frsky SPI RX version) DiamondF4 FR FC Firmware target: CrazybeeF4FR
(Flysky SPI RX version) DiamondF4 FS FC Firmware target: CrazybeeF4FS
MCU:STM32F411CEU6 (100MHZ, 512K FLASH)
Sensor: MPU-6000 (SPI connection)
Original whoop size compatible
Power supply: 1S battery input (DC 2.9V-4.35V)
Built-in 5A(each) Blheli_S 4in1 ESC Dshot600 ready
Built-in Betaflight OSD (SPI Control)
Built-in 5.8G VTX
Built-in SPI Frsky/Flysky receiver
Built-in 5V 1A BEC
Onboard 4in1 ESC
MCU upgraded to EFM8BB21
Power supply: 1S LiPo/LiPo HV Current: 5A continuous, peak 6A (3 seconds)
Support BLHeliSuite programmable
Factory firmware: O_H_5_REV16_8.HEX
Default protocol: DSHOT600
Onboard Frsky SPI D8 receiver Version
SPI BUS receiver Frsky D8 compatible
Compatible Non EU transmitter D8 model Channels: 8ch
Failsafe support
No ground interference ( Transmitter and receiver 1 m from the ground): 200m~300m
Onboard Flysky SPI receiver Version
SPI BUS receiver protocols: AFHDS and AFHDS-2A Switchable
Channels: 8ch (AFHDS) or 14ch (AFHDS-2A)
No ground interference ( Transmitter and receiver 1 m from the ground): 200~300m
Failsafe support
Onboard 5.8g VTX
Output power: 25mw~200mw switchable
Frequency: 40CH
Input voltage: 3.3V – 5.5V
Current consumption: 300mA(type)
Frequency: 5.8GHz 5bands 40 channels(include Race band) Smartaudio ready
Package Included:
1*Flight controller