iFlight iF8 OpenTX Frsky D8 radio
iFlight has also released the game pad type radio iF8. It is 2.4G 8 channels radio running OpenTX and is compatible with Frsky D8 protocol. This radio is clearly intended for beginners and is designed to be easy to use. iFlight iF8 radio does not have any LCD display or control buttons just the gimbals and 2 three way and 2 two way switches for setting modes.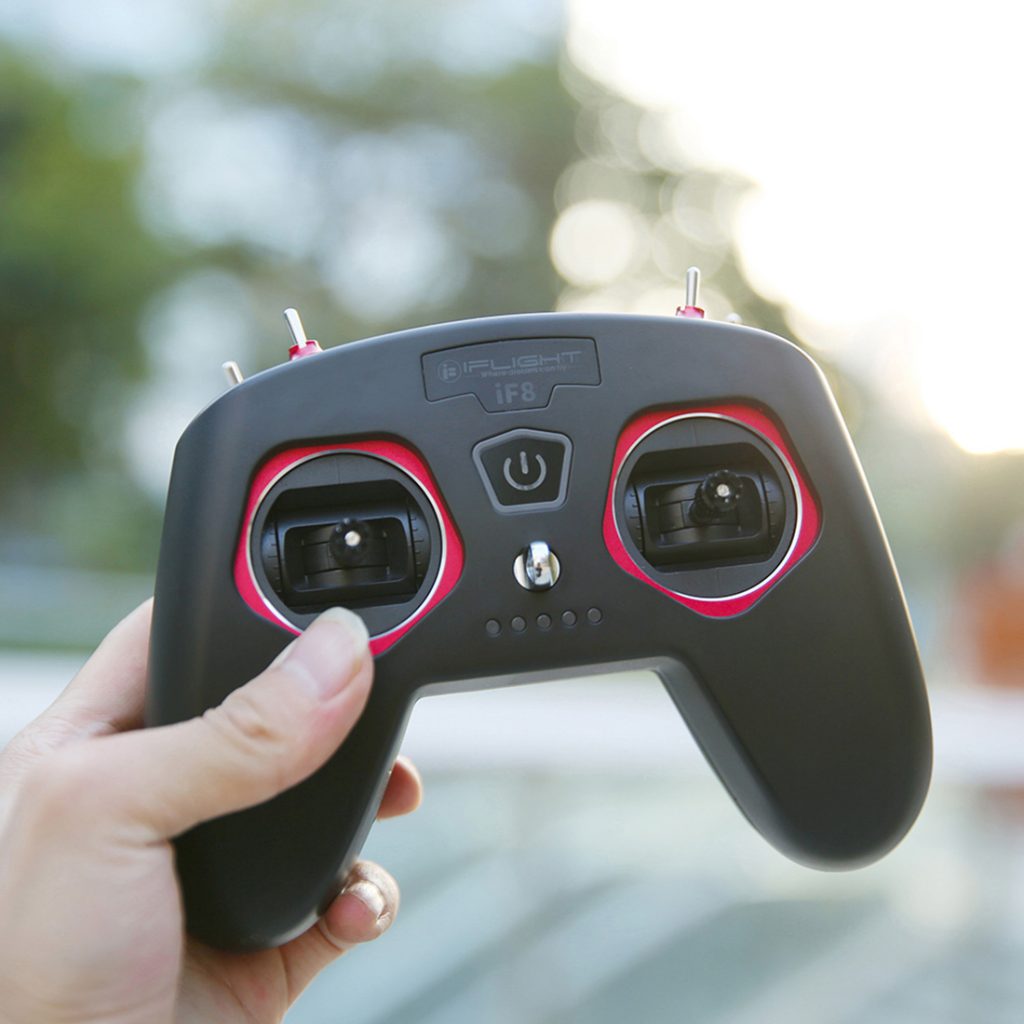 The iF8 radio has power button, neck strap hook and the 5 leds, probably for battery charge state indication.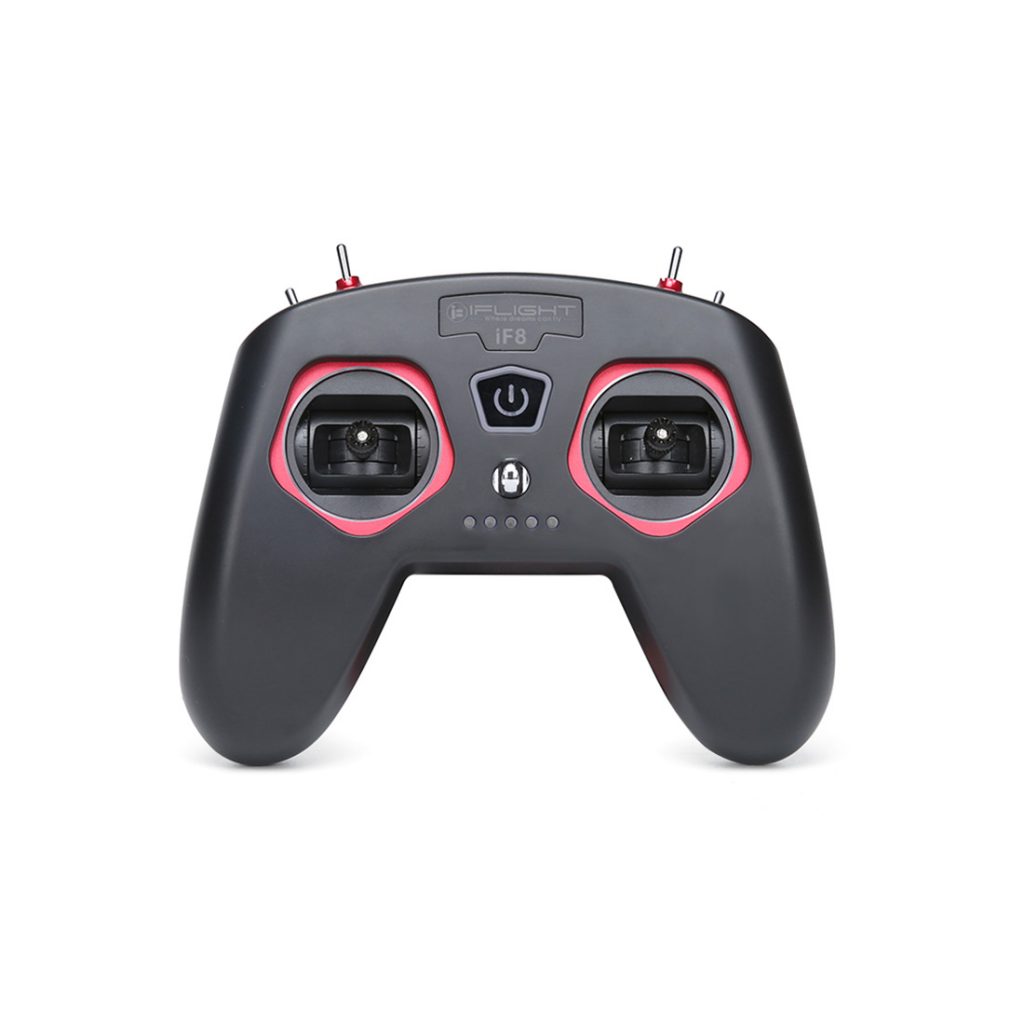 On the back of the radio you can probably find the bind button and the cover to unknown bay.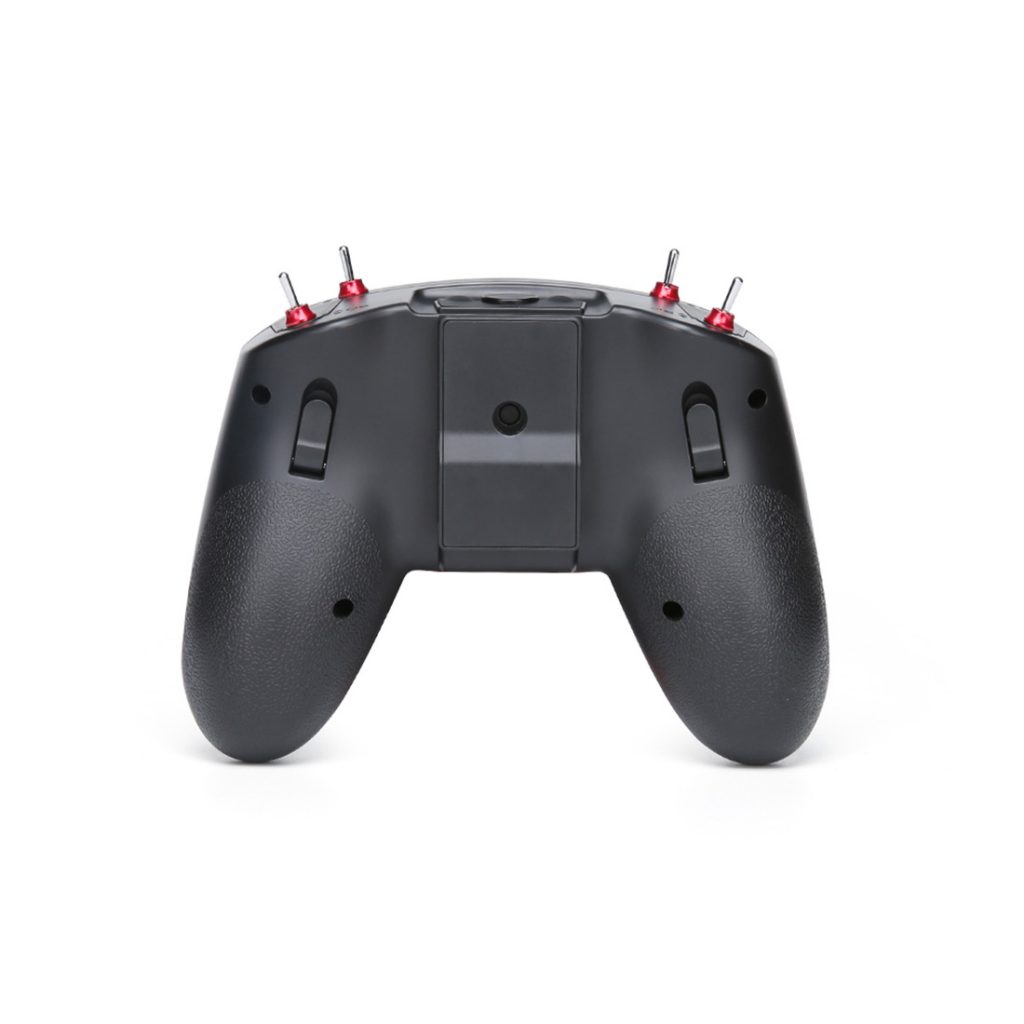 On the top side of the iF8 radio you can find the 4 switches (2 two-way and 2 three-way) and the slot for external antenna. External antenna was probably in the plans, but the final version went with internal one.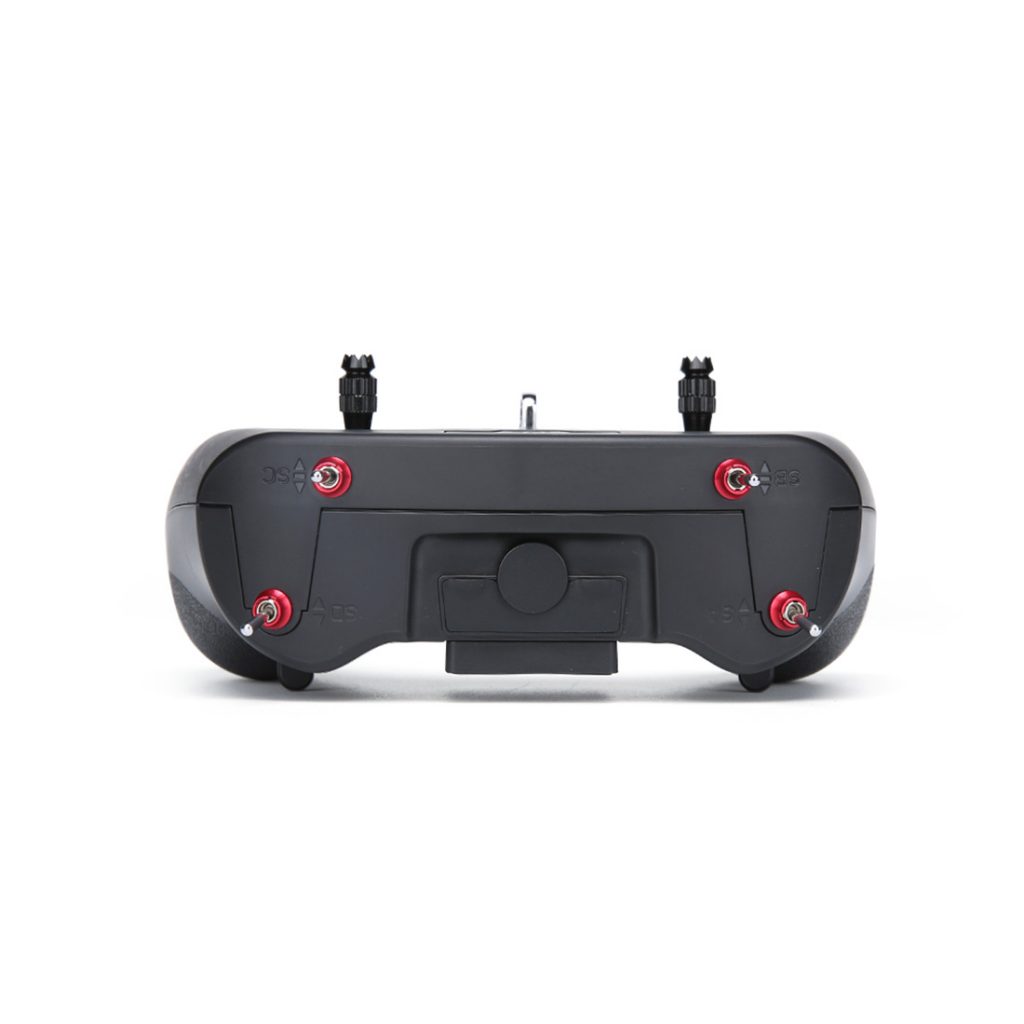 iFlight iF8 radio dimensions are similar to the BetaFPV LiteRadio 2 and Jumper T-Lite radios.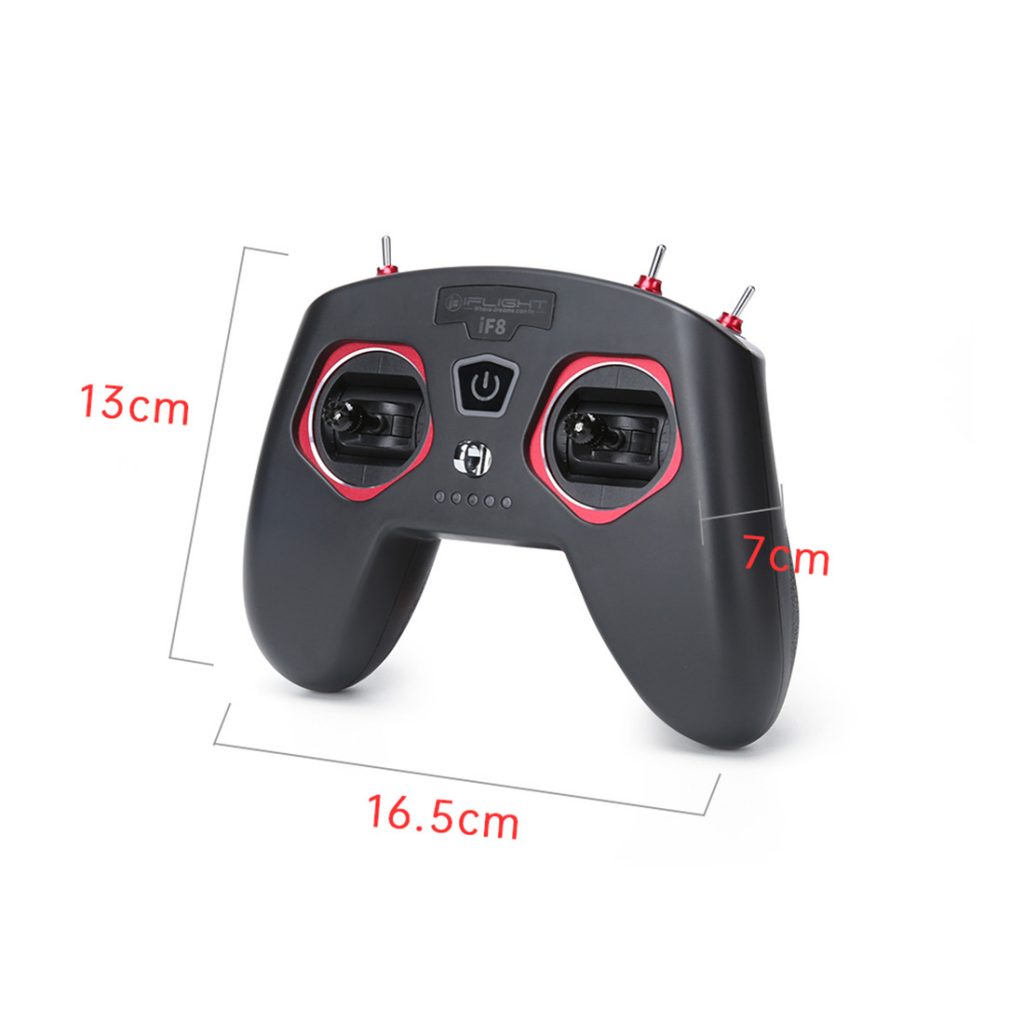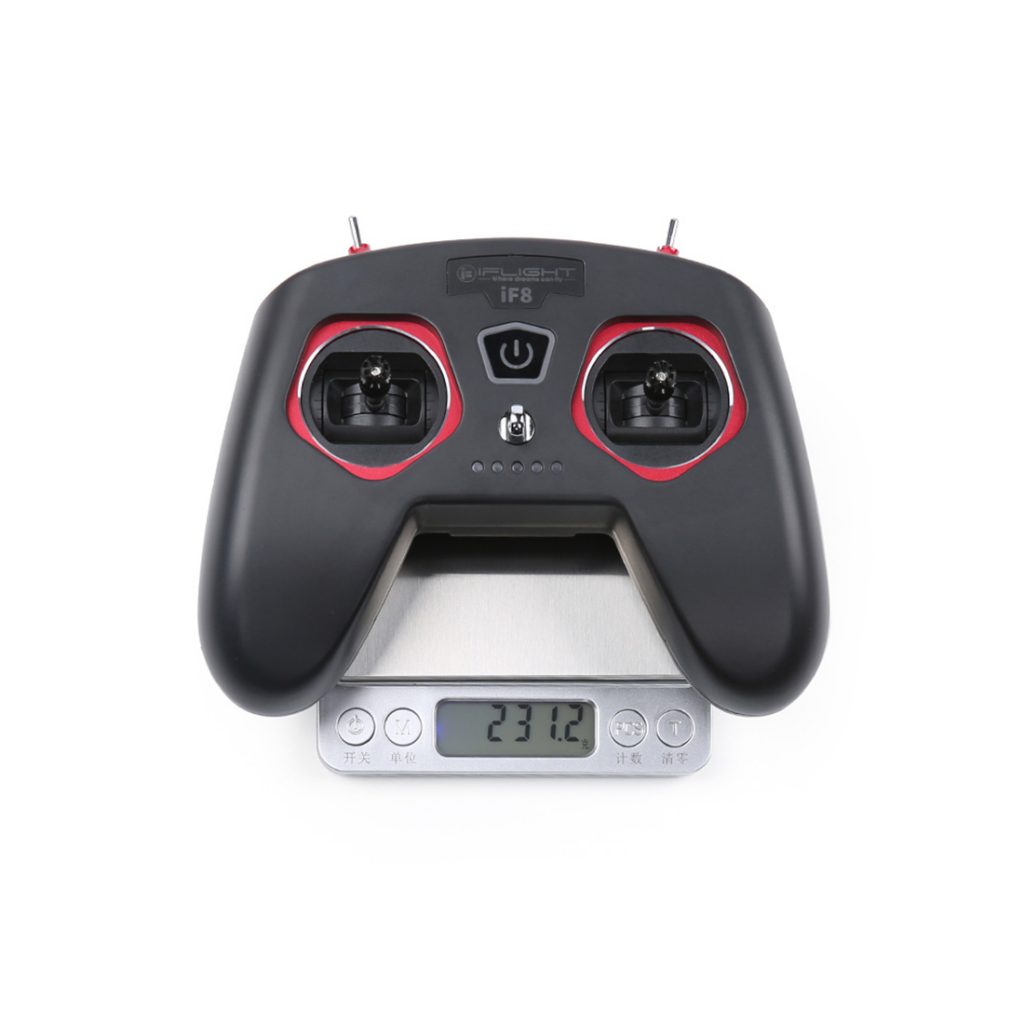 Release date: TBD
Available @:
Xt-Xinte: http://www.xt-xinte.com/iFlight-IF8-2-4G-8-channels-OpenTX-Frsky-D8-2s-550mAh-IF8-Remote-Control-…-p791788.html
Product: iFlight iF8
Frequency range: 2.4G (2400MHz-2480MHz)
Protocol: Frsky D8
Channels: 8 channels
Transmitting power: 19.3dbm
Remote control distance: >2KM@19.3dbm
Rocker type: potentiometer version
Working current: 160mA@8.4V
Charging voltage: 8V DC
USB charging current: 0.7A
Open source firmware: OpenTX
LED light: green light switch power light/white battery indicator light/white logo light
Battery: 2s 550mAh
Battery life: about 6 hours
Weight: 236g (including battery)
Size: 165mm*70mm*130mm