Rumors: Jumper T-Lite radio
Jumper is preparing to release the game controller style radio Jumper T-Lite. The shape of the radio is very similar to the BetaFPV LiteRadio 2, but with small monochrome LCD display and navigation buttons. Jumper T-Lite also has internal multiprotocol module and the removable antenna. T-Lite radio will be running OpenTX firmware and hopefully will have full OpenTX developers support.
The Jumper T-Lite gimbals looks to be the same as on Jumper T12 radio. Probably there will be a version with Hall gimbals.
It is unknow yet will it have the JR Lite module bay, but lets hope it will.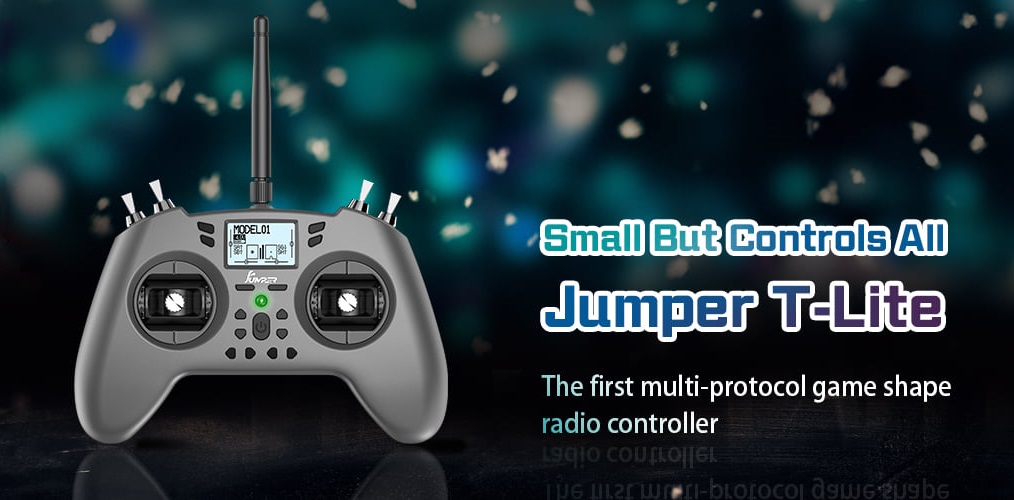 Release date: Unknown
Source: Facebook