Radiomaster has announced their variant of gamepad style radio – ZORRO radio. It is full featured compact radio running OpenTX or EdgeTX, equipped with LCD screen, roller wheel for navigation, switches, trims, hall effect gimbals, external nano module bay, replaceable lion batteries and many more other features.
Radiomaster Zorro features and highlights
Zorro radio will be equipped with large 128*64 monochrome LCD screen with adjustable brightness.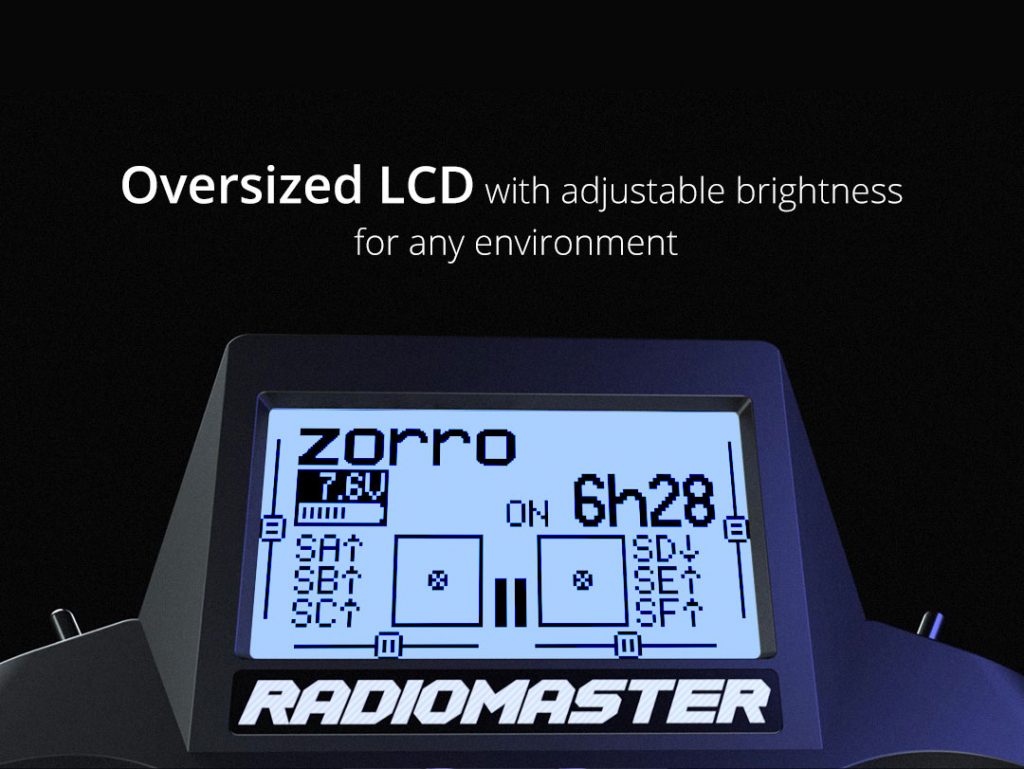 Radio will have adjustable hall gimbals with stick travel adjustments and the roller wheel for easy navigation.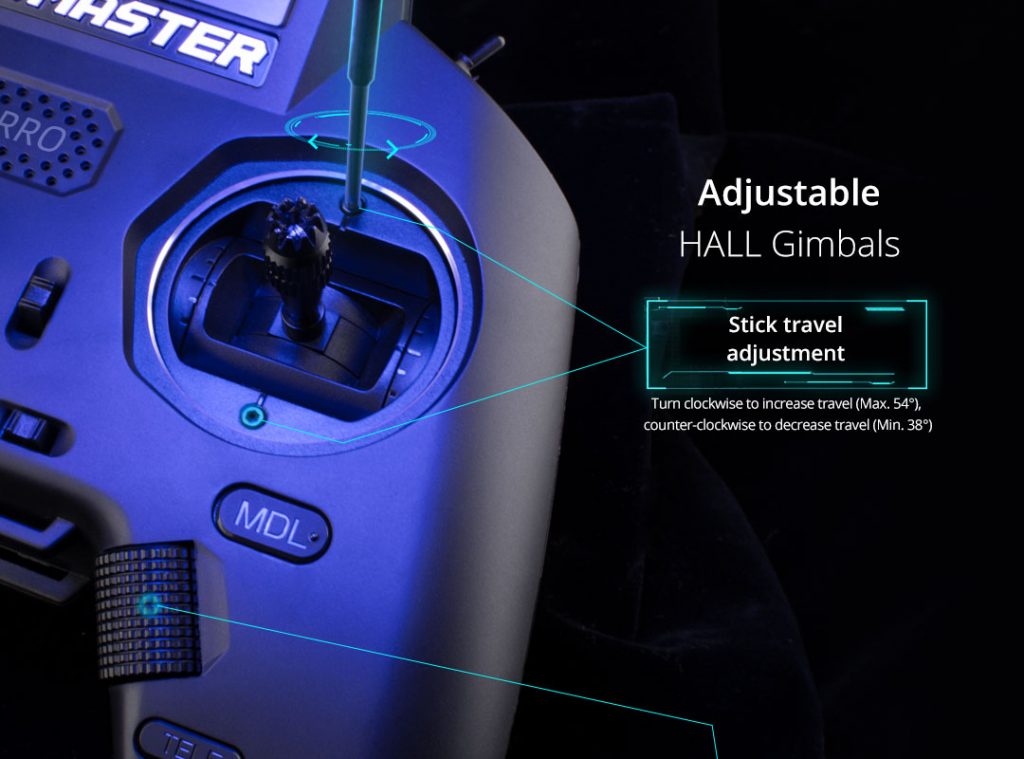 Spring tension and centering/throttle adjustments can be done by by turning the screws and without the need of disassemble the radio.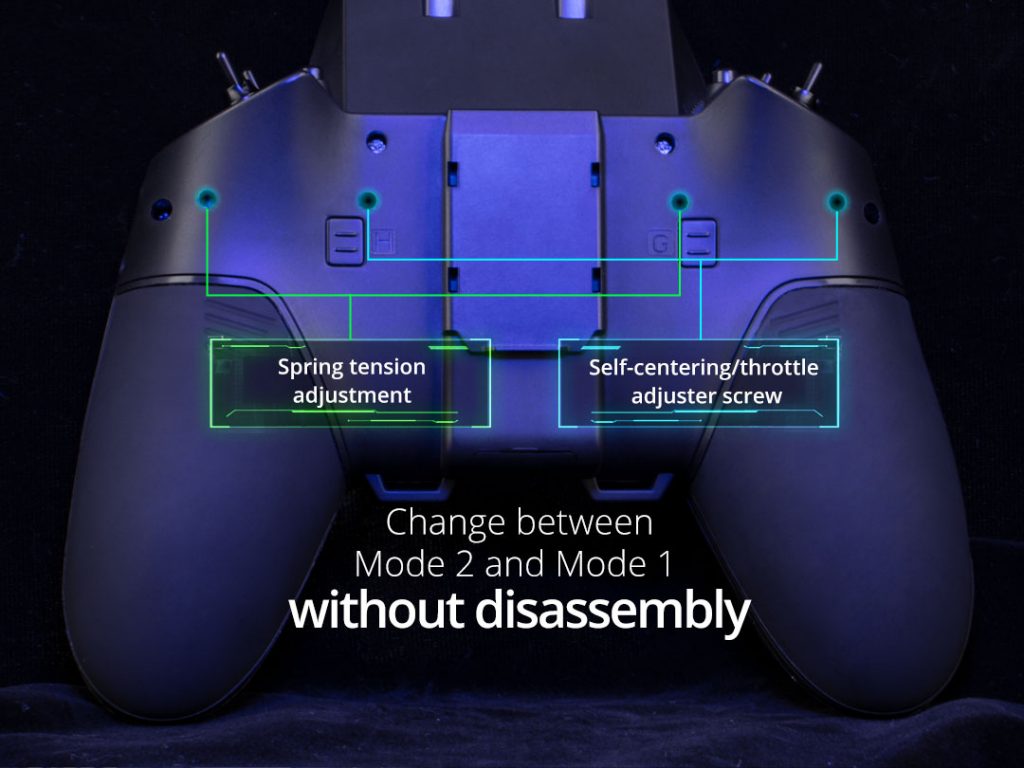 Replaceable soft rubber handle grips and even optional leather grips.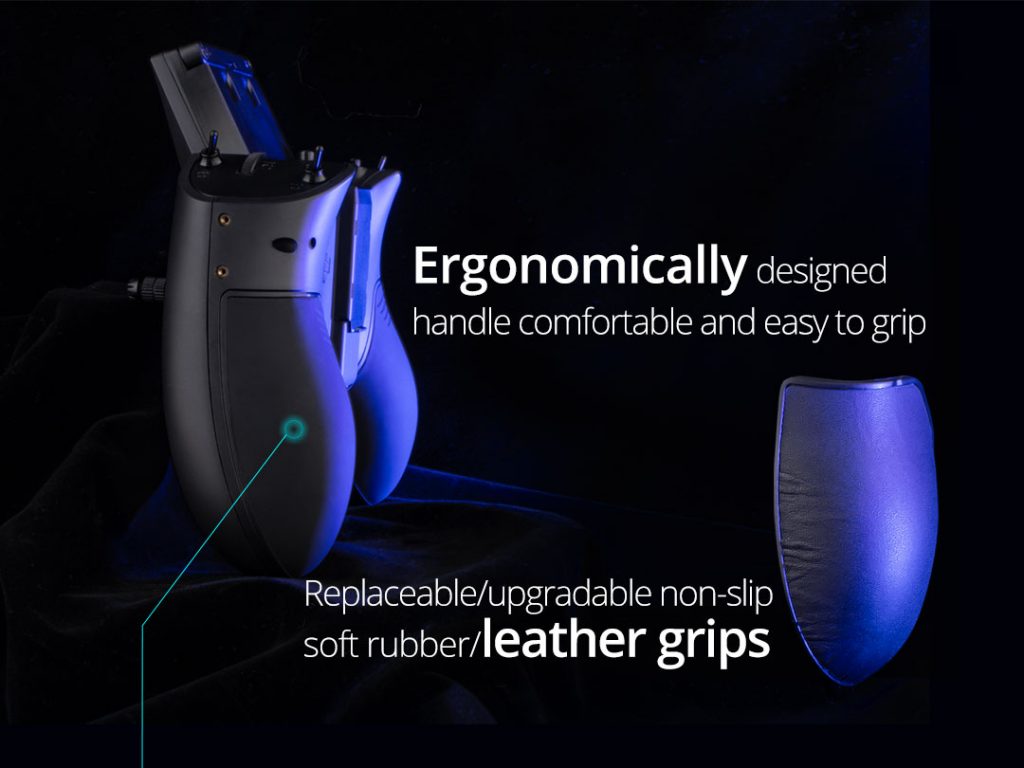 Radiomaster Zorro can be ordered in 4 RF configurations: internal CC2500 (only FrSky and Futaba), internal 4in1 (full multiprotocol), internal ELRS (2.4 GHz) and internal CC2500 plus external TBS Crossfire Nano TX module.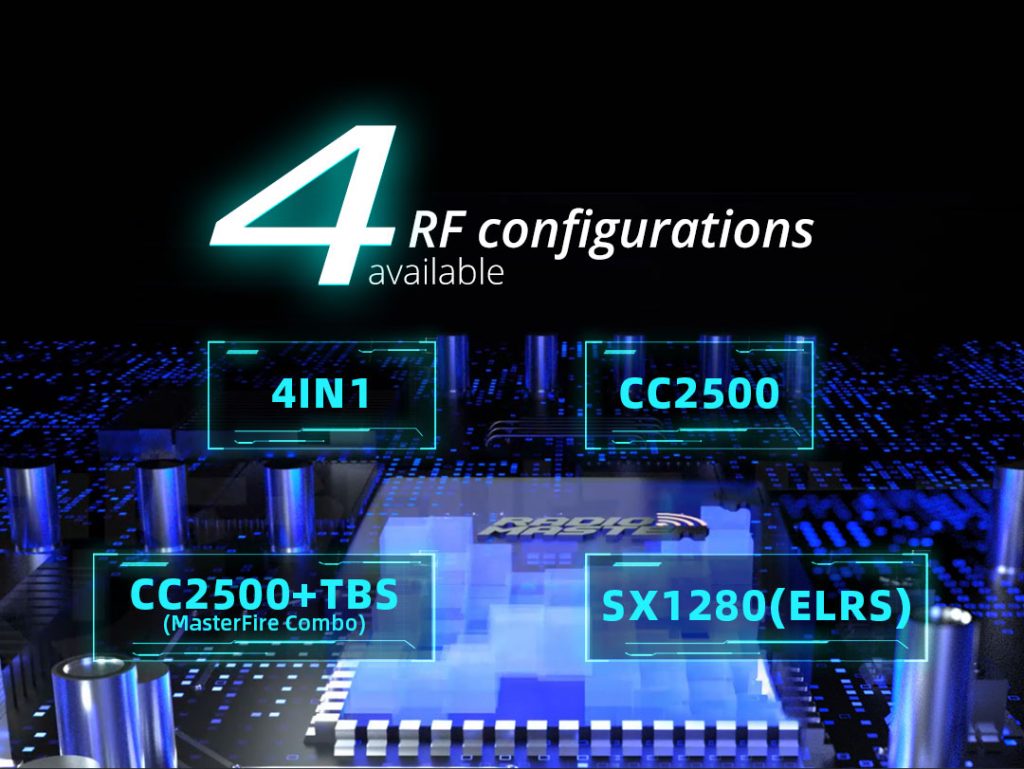 Radio is powered by two Lion 18350 size batteries.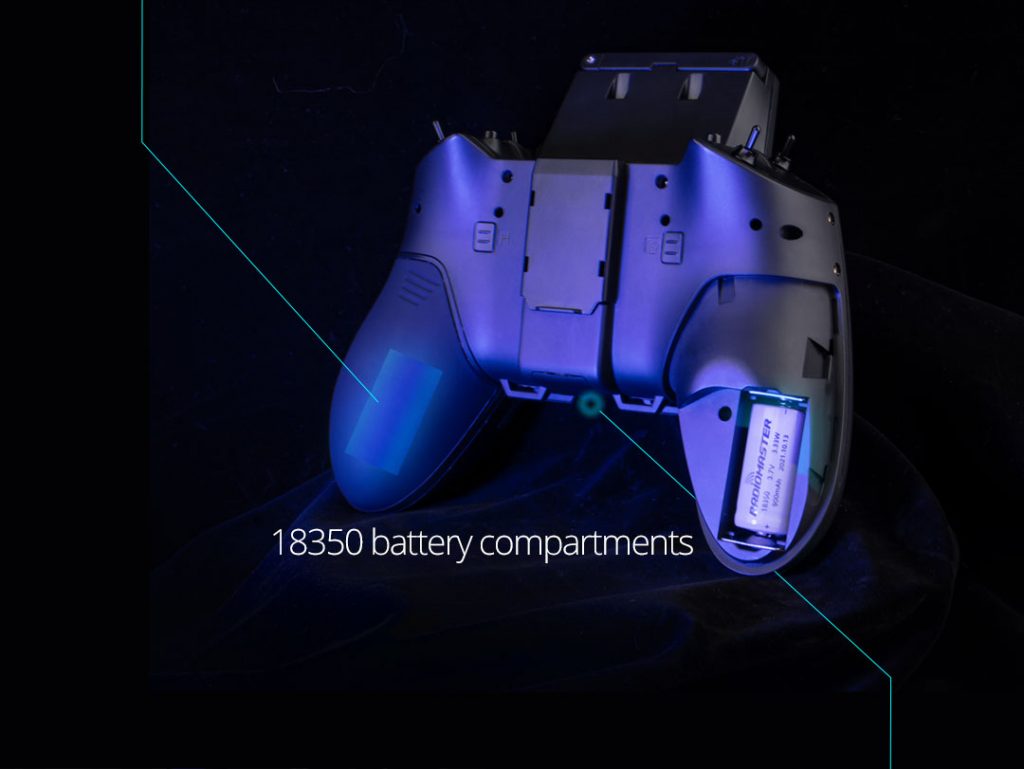 Batteries can be charged by internal charging using USB-C cable.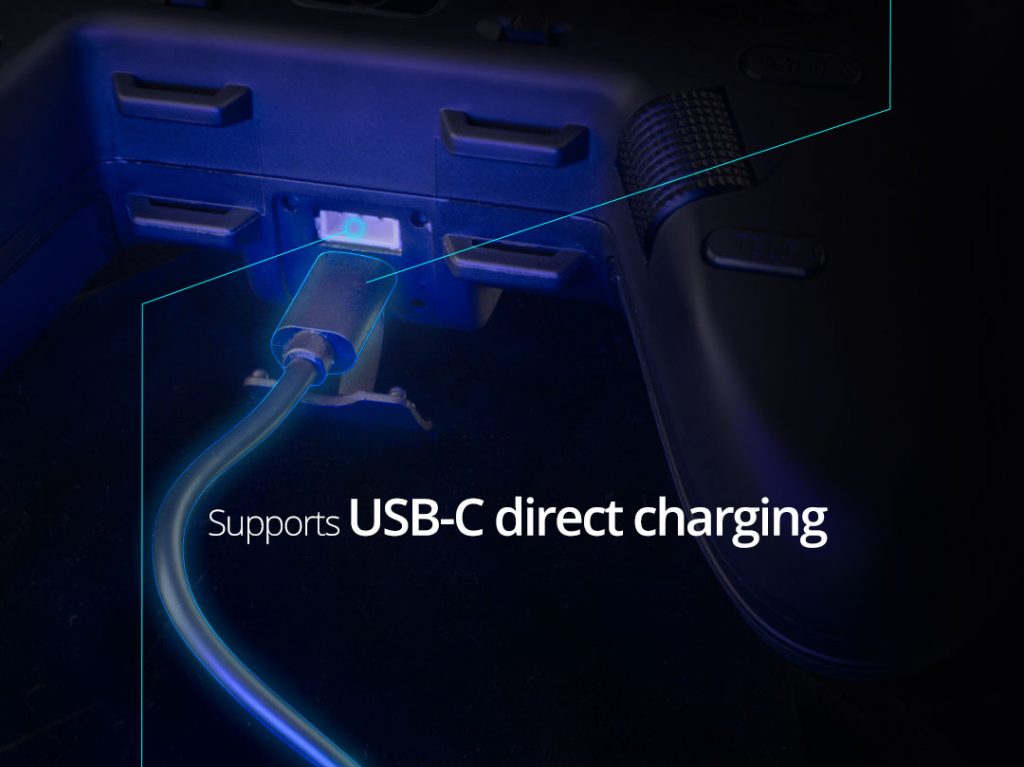 Alternatively radio can be powered by external 2S battery.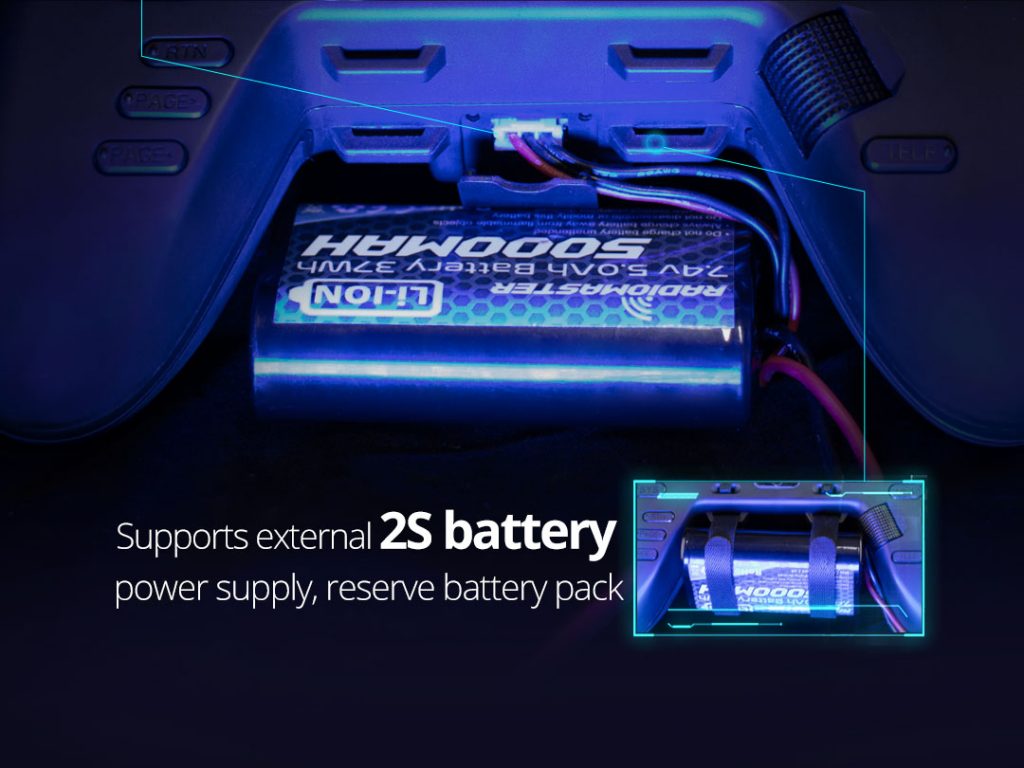 Radio even has foldable antenna.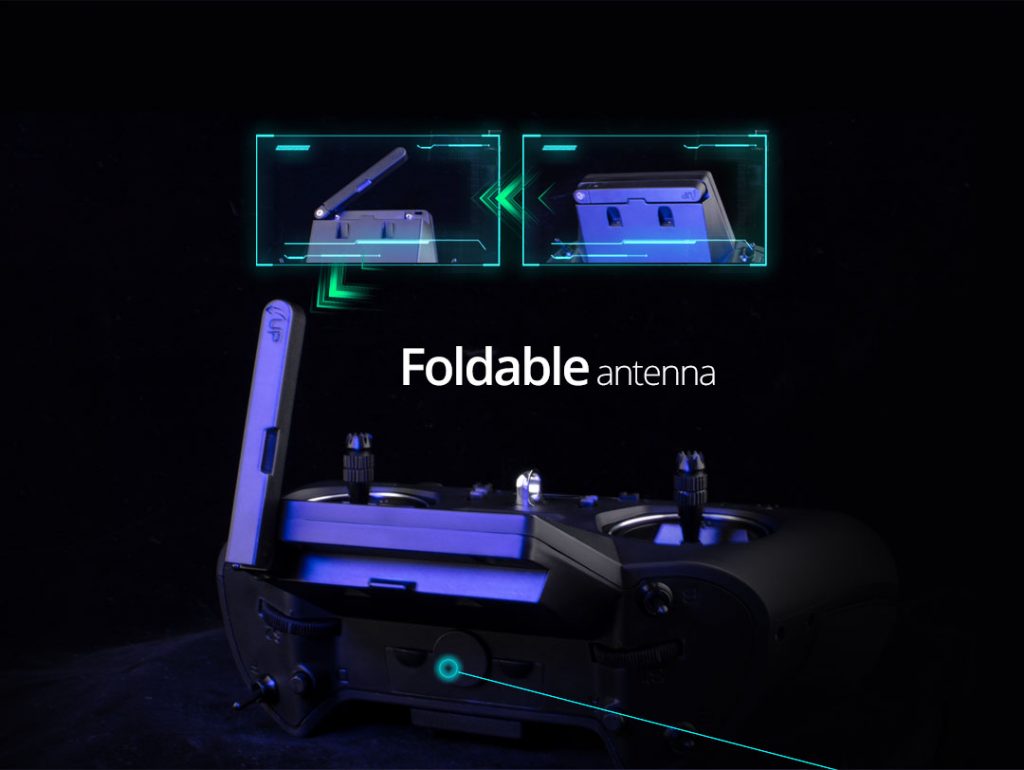 There are 6 DIY attachement point for various addons (like FPV Screen). Also two user buttons can be found on the back of the radio.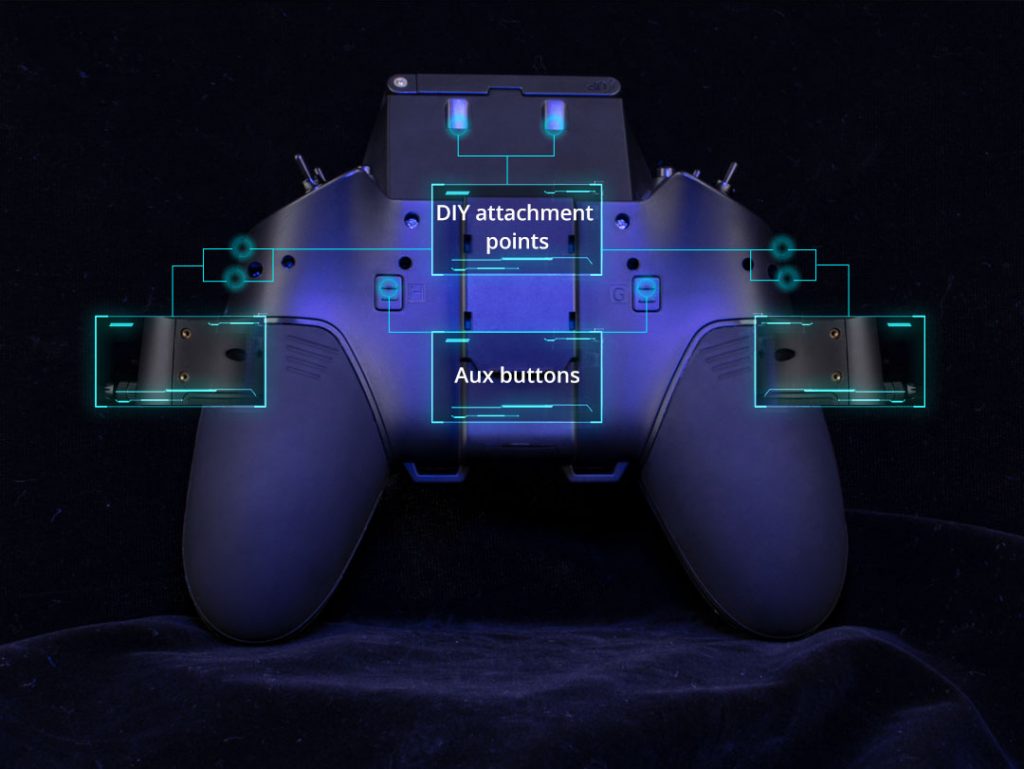 There is external module bay for nano size TX modules.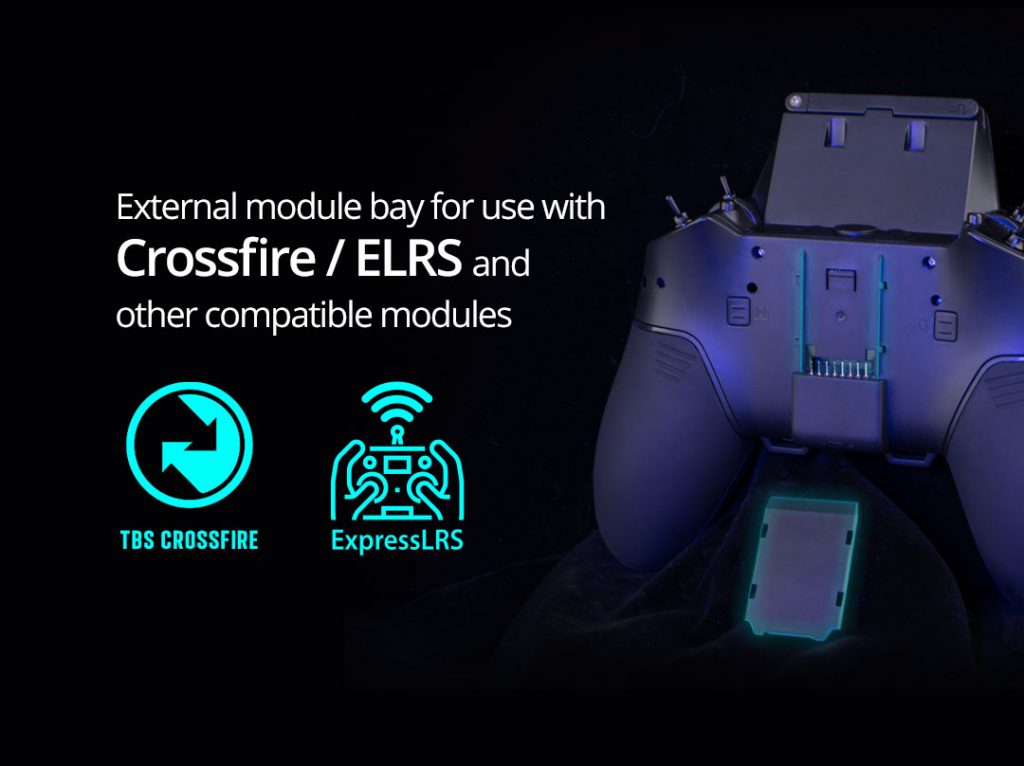 Radiomaster Zorro is the first of the many radios to come with the internal ELRS module and full featured firmware (such as OpenTX or EdgeTX).
Advertising video from Radiomaster:
Release date: end on January, 2022
Available @
Makerfire (pre-order): https://shop.makerfire.com/products/radiomaster-zorro-radio-control-cc2500-4in1-elrs-version
Specifications:
Operating frequency: 2.400GHz-2.480GHz
Internal RF Options: 4-in-1 multi-protocol/ ELRS 2.4 GHz
Supported protocols: Module dependent
RF power: CC2500: 20dBm max / 4-in-1: 20dBm max / ELRS: unknown
Antenna: Folding, gain 2db
Operational current: 160mA@8.4V
Operational voltage: 6.6-8.4v DC
Control distance: > 2km @ 20dbm 
Operating system: OpenTX / EdgeTX Compatible
Control channels: Maximum 16 (Rx dependent)
Display: 128*64 Monochrome LCD
Battery: 2 x 18350 (Not included)
Charging: Built in USB-C Charging
Gimbals: Hall-effect
Module bay: Nano size (Compatible with TBS Nano Crossfire / Nano Tracer / IRC Ghost)
Firmware Upgrade method: Via USB or SD card (SD Not included)
Physical dimensions: 170*159*108mm
Weight: 350 grams