RunCam MIPI digital FPV camera
RunCam MIPI is an upgraded digital only camera for digital FPV systems. This camera is a successor of the RunCam Racer 4, that received a lot of objections form other manufacturers (Caddx has accused the RunCam of blatantly copying their Nebula camera, DJI disapproved also. Read the whole RunCam Racer 4 story here).
So as far as we know, RunCam has no license to produce the digital FPV cameras for DJI FPV system, but as long as DJI uses standard MIPI interface, RunCam MIPI camera should work. 
RunCam has finally obtained the license for producing the products compatible with DJI Digital FPV system. RunCam has even Air unit, called RunCam Link. See the full list of the RunCam digital products here: https://shop.runcam.com/digital-fpv-system-categorie/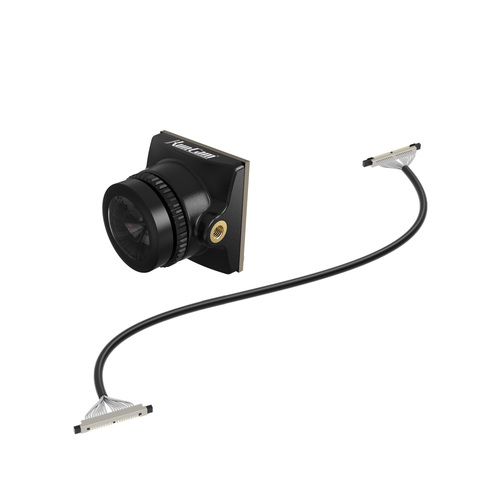 By default RunCam MIPI camera comes with the firmware for Digital (DJI) VTX capable of outputting the 1280*720@60fps with a low 32ms latency. This camera can also be used with special firmware for IoT appliances or Raspberry Pi with a OpenHD system (you should send email at run@runcam.com for the firmware). RunCam MIPI is compatible with any digital HD system that provides standard MIPI interface.
It turns out that RunCam revised the specifications and changed their mind – RunCam MIPI camera does not work with OpenHD, HDZero or other HD systems except the DJI Digital System. RunCam MIPI FPV camera is also not compatible with FatShark Shark Byte system.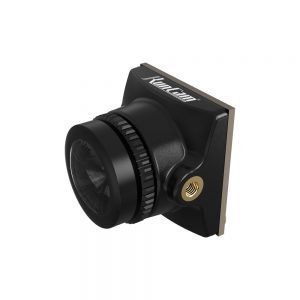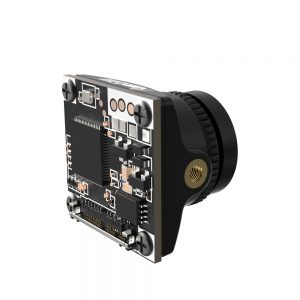 RunCam MIPI camera has 1.8mm lens with 160° diagonal field of and 16:9 aspect ratio only.
Sample footage from RunCam MIPI camera:
RunCam answer on the MIPI camera compatibility with the DJI Air and Caddx Vista systems:

Available for preorder:
@ RunCam: https://shop.runcam.com/runcam-mipi/
Expected release date: 15th Jun 2021
Specifications:
Designed for HD digital systems (DJI Air/Caddx Vista)
2MP CMOS Sensor
Micro size with 6G High Quality Lens
1280*720@60fps (Default) or 1920*1080@60fps (Custom) video formats
Changeable 1.8mm lens with D:160° H:133° V:75° field of view
4 lane MIPI CSI interface and 26 Position 0.30mm Pitch plug
450mA@3.3V input voltage
Size: 19*19*17mm
Weight of 6.5 grams.