Skyzone SKY03 goggles | Information | News
Skyzone has announced new SKY03 goggles that in fact may be called "Fatshark killers". The incomplete features list includes 43° of FOV, 800×600 resolution, aspherical lens with no distortion, H.264 recordings, HDMI input, diversity receivers, 3D picture support, headtracker input, front camera and the feature list still continues. It even has RGB front light configurable effects.
Update 2017-12-08: Goggles will have fancy channel search function – short press the <CH Search> button will perform the channel search. The search function is
performed from low to high according to the frequency. After searching for 48 channels, the camera will automatically work on one channel with the strongest signal. The signal strength of the channels is shown
in the histogram.
The DVR system uses high-quality H.246 video compression technology for higher quality vide recordings while saving the
storage space. DVR supports 128GB high-capacity UHS-I memory card, and support the automatic video recording
function. If the power has been suddenly disconnected in the video recording process, the video file will be
damaged. The goggles has file repairing function. After entering into the playback mode, the last file
will be automatically checked. If it has been damaged, the file will be automatically repaired
Update 2018-02-08: SkyZone is recalling all the sold SKY03 goggles, paying shipping costs and will fix the fitting to the "western" type of the faces
Message from SkyZone:
"Skyzone made a mistake, we don't consider the westerner's shape of face, now we want recall all the skyzone 03 goggles, and will cover all the shipping cost(back and forth), we will redesign the goggles, and the goggles will aviable within two month please contact with john( john@skyzonehobbies.com), he will send the details, and again, we are really sorry for the inconvenient for our customers."
Update 2018-06-01: Skyzone has posted that they'll be sending new goggles at the end of the May. But they have postponed this date several times already.
Update 2019-08-01: Skyzone has published the new firmware for SKY03 goggles:
" – we add voltage calibration function in system setting menu, voltage can be calibrate around ±0.9V
During the calibration process, the voltage reading is changing in real time. For more accurate calibration, multi meter is required.
The Voltage reading on OSD is the loaded voltage of the battery (the goggles is the load), by using the multi meter to reading the loaded voltage of the battery, you can calibrate the voltage reading on OSD, so the reading is equal to the real voltage of the battery.
– we add rssi icon, and fixed some bugs "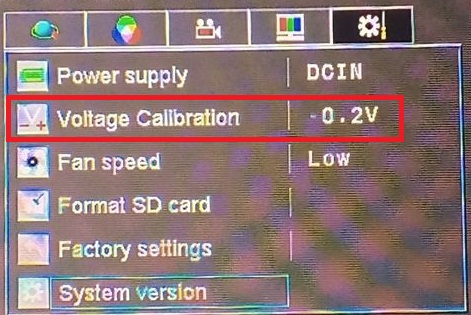 SKY03 Goggles firmware download link: http://skyzonehobbies.com/download.html
Listed @ Banggood: https://www.banggood.com/Skyzone-SKY03-3D-5_8G-48CH-…-DVR-HD-Port-p-1237218.html
User manual: http://files.banggood.com/2016/12/SKY03%20Manual-V1.0(1).pdf
Specifications:
800×600 resolution
4:3 aspect ratio
aspherical lens without distortion
43-degree FOV
HDMI in
Head tracking standard
48CH diversity receiver
Fan for defogging
Front camera
IPD adjustment (63.5mm +/- 6mm)
Slide-in diopter support
SBS 3D support
video DVR with H264 encoding, 30fps, MOV
Channel Search
Frequency Analyzer
External RGB light effects