Rumors: Eachine EV200D goggles
Eachine has just announced new goggles – EV200D! You cannot be too enhusiastic with these declared goggles specifications: 720p (1280×720) displays, supporting 3D view (in HDMI and AV IN sources), field of view (FOV) – 42°, aspect ratio switchable from 16:9 to 4:3, wide range adjustable IPD 56-72mm, additional diopter inserts (compatible with Fat Shark inserts), HDMI video in and AV in also AV out. Goggless will have DVR with true D1 resolution (PAL 720×576/NTSC 720/480) and file compression with H.264 codec. DVR will even have autosave file funcion on power disconect!
This new version will have 2 module bays under the the front cover for diversity receiver modules (Fat Shark compatible). So up to 4 antennas connected (probably dual diversity). Dual diversity receivers will allow to receive 3D video from the aircraft. There are two joysticks for goggles control – one for for settings menu and another for DVR menu.
Battery is larger than the one supplied with EV100 – 1800mAh with USB charging but without additional power cable for DVR – the DVR is built in the goggles.
These goggles will have killer features set. Waiting impatiently for the first tests.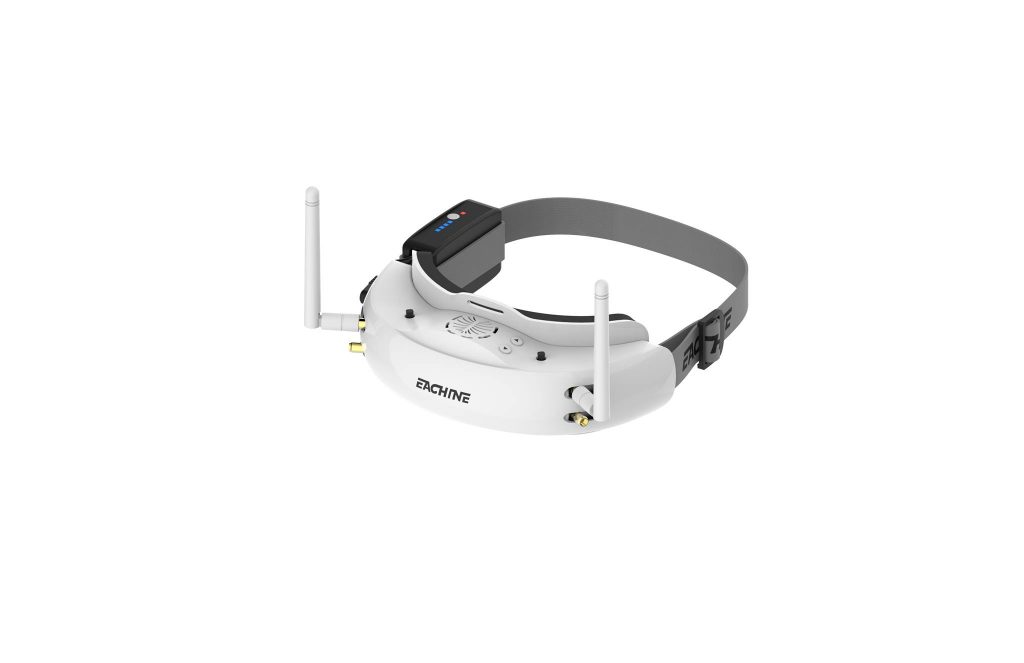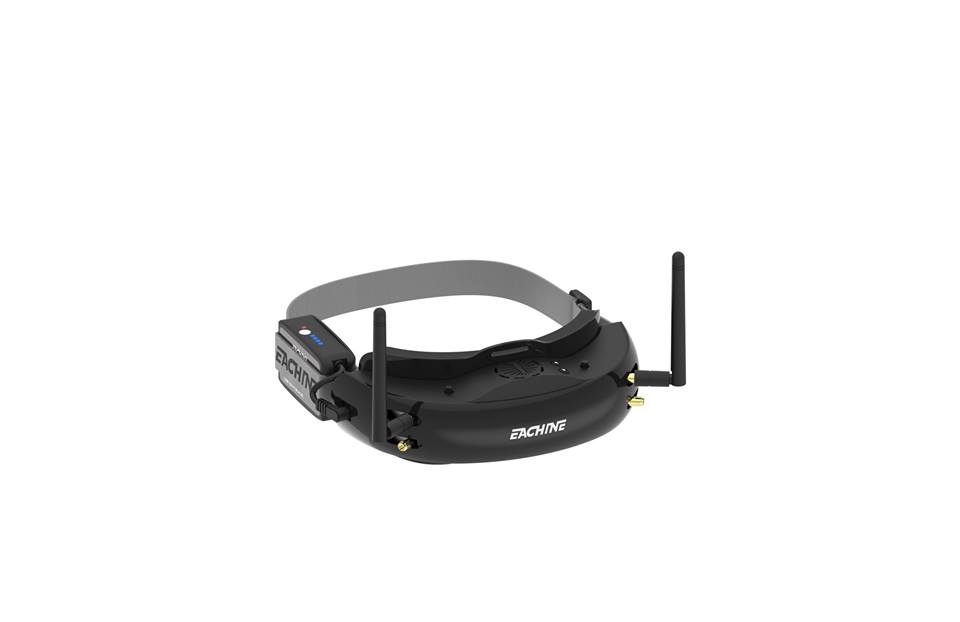 Goggles will be shipped in White an Black colors and there will be choice between single goggles and goggles with two full diversity modules. Receiver modules delared to be compatible with Fat Shark type receiver modules including LaForge, Furious True-D and others. RX modules are located under the front cover. Two dual receivers are used for 3D (stereoscopic) video feed. This is possible if aircraft has two cameras and two video transmitters, sendind the separate video for the each eye.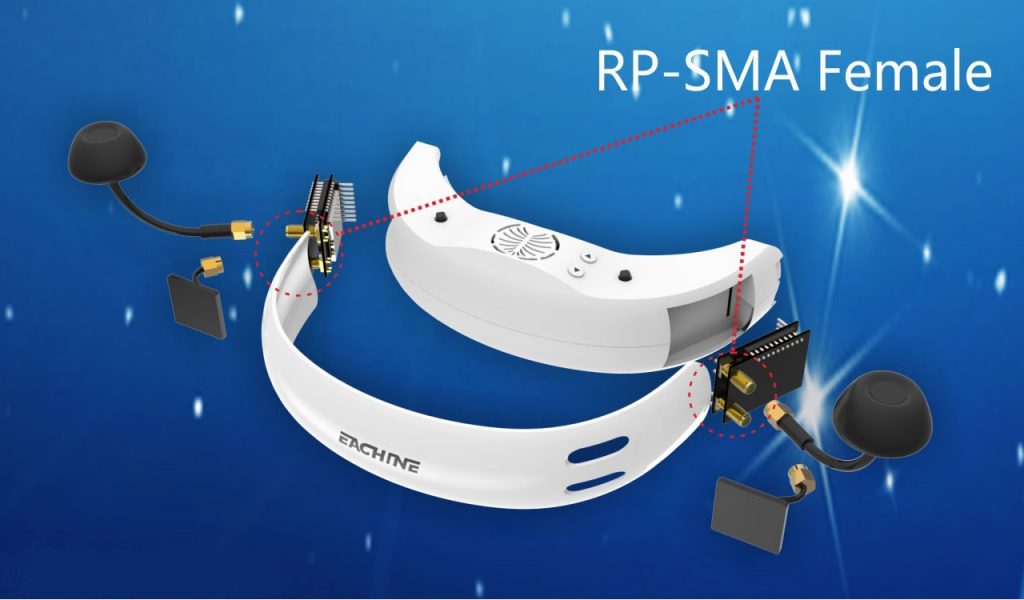 First real picture was posted on Instagram by eatkabab. And the first impressions:
"eatkabab haven't tested that yet but they don't pass the basic usability test so I probably won't even go that far. They're using the old screen and optics of the topsky. The updated topsky are only moderatelyt definitely Improved. I wouldn't recommend spending the money on these eachines even though they do many things better than fatsharks."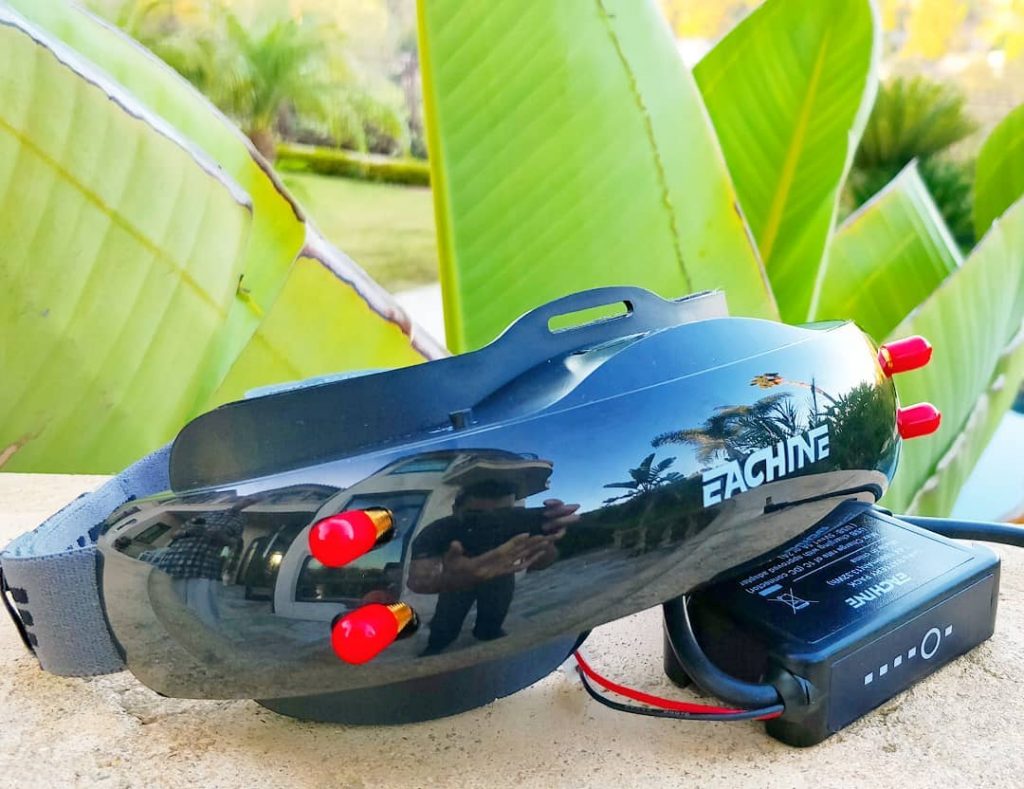 Listed @ Bangggood: https://www.banggood.com/Eachine-EV200D-1280720-5_8G-72CH-True-Diversity-FPV-Goggles-HD-Port-in-2D3D-Built-in-DVR-p-1220010.html
We will update as soon as the new information comes.
Features:
FOV 42°
Built-in DVR
USB power supply
Resolution 1280*720
7.4V 1800mAh battery with LED indicator
Aspect ratio 16:9/4:3,Default display is 16:9
Supported display mode: HD Port in 2D/3D; AV in 2D/3D
IPD adjuastable 56mm-72mm: wide range IPD adjustable,suitable for more pilots
Optional diopter lens,compatible with Fatshart diopter lens,200/400/600 degrees selectable(diopter lens not include)
Dual True diversity RX modules:True diversity RX module/Open source supported/Compatible with Fatshart OLED receiver