RunCam 3s – the comeback of RunCam 3
RunCam has announced of the comeback of RunCam 3 with an improved and remade version – RunCam 3s.
RunCam 3 was discontinued shortly after releasing it due to the patent infrigement – the shape and look was too similar to GoPro Session camera, that GoPro holds the patent for. Now that GoPro has no longer manufacturing Session 5 camera, RunCam can return with their highly sucessful box style camera. And it is promissed to be even better.
The camera will have 1080p/60, 1080p/50, 1080p/30, 720p/60 recording modes, 2Mp image resolution. This was not changed from previous RunCam 3 model.
This version of RunCam 3S will have replaceable lens protection cover. Easy replaceable by unscrewing four screws.
According to the pictures, RunCam 3S will have removable battery. On the top of the camera there is battery status indicator (3 LEDs).

Camera controls diagram: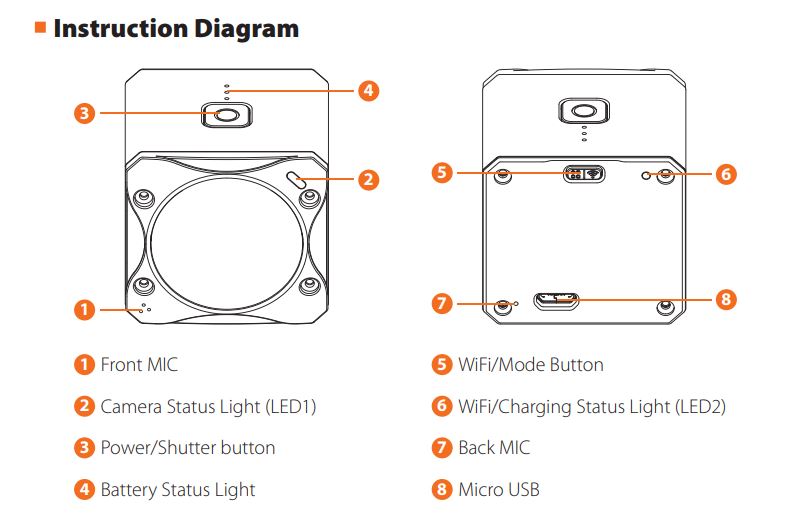 Camera dimesions – 40*38*36mm, weight – 65 69 grams (compare to GoPro Session 5: width: 38.1mm x height: 38.1mm x depth: 36.32mm, weight: 127.01g).
Expected release date is 31st Aug 2018. Expected price – $99
There is not much info so far, but someone has located the user manual for RunCam 3s: https://www.runcam.com/download/runcam3s/RunCam-3S-Manual-EN.pdf
Latest RunCam 3S firmware download: http://www.runcam.com/download/runcam3s/
Some rendered photos are available
Available @
Banggood: https://www.banggood.com/Runcam-3S-WIFI-1080p-60fps-WDR-160-Degree-FPV-Action-Camera-Detachable-Battery-for-RC-Racing-Drone-p-1338456.html
RunCam: https://shop.runcam.com/runcam-3s/
Dimension 40mm (L) x 38mm (W) 36mm (H)
Video resolution 1080p @ 60fps / 1080p @ 50fps / 1080p @ 30fps / 720p @ 60fps
Max Micro SD card supports 64G (requires class 6 or higher)
FOV (field angle): 155 °
Image resolution: 2 megapixels
Video files: MOV
WDR ON / OFF
TV output
NTSC / PAL switchable
Interface Micro USB
Image flip (manual / auto) 180 ° rotation
USB Power Input: DC 5V-15V
Working current: 620 mA
Battery 850mAh
Weight 69g