DYS Shark Mako – Big Whoop that bites?
DYS has unvealed their upcoming new quadcopter – DYS Shark Mako. It is 100mm size Tiny Whoop style brushless quadcopter. It has unibody plastic frame, BE1104-5400KV motors. It is rated as working with 3S battery, but can support even 4S. The weight is 135g (with battery)
The options for buing will be RTF and BNF. The released date will be around the beginning of Feb 2018
Another interesting item – we can see new DYS remote controller on the photo. DYS has named it Mr.Q. It is 2.4G and D8 mode. It can hold the mobile phone for some WiFi FPV experience. The controller, that came with the DYS Elf quadcopter was not good – bad gimbals, a lot of deadzone. Lets hope DYS has fixed theese issues in the new controller.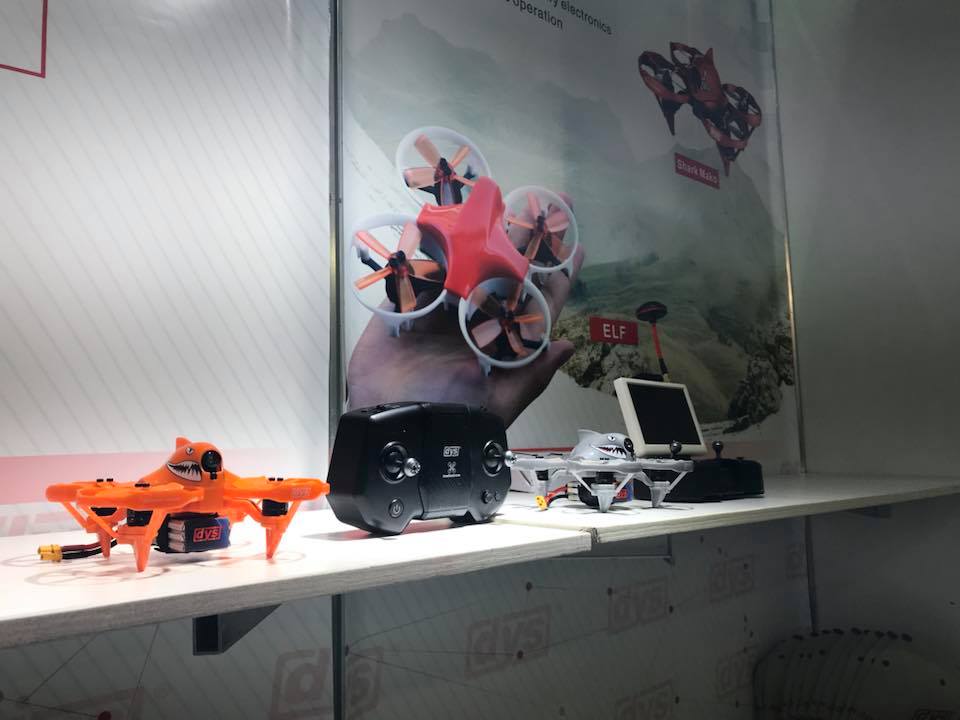 Advertisement video:
Source: Facebook