Rumors: DYS ELF – 83mm brushless Tiny Whoop
Looks like everyone is into micro brushless bussiness lately. DYS is working on their new brushless Tiny Whoop. It will have new DYS 1102 10000KV motors, DYS 2030 triblade propellers. This is all we know so far.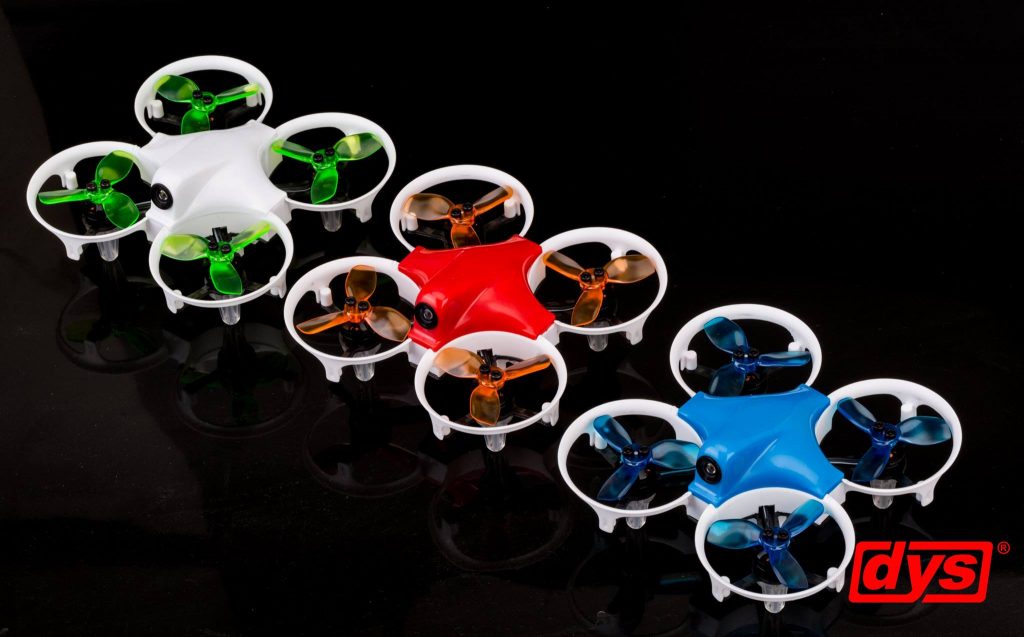 EDIT (2017-03-08): This tiny brushless whoop was listed @ Gearbest: http://www.gearbest.com/brush-fpv-racer/pp_616204.html. Preliminary price – $175.99. That's a bit on the high side, but on the other hand it is listed as RTF bundle, including some unknown 2.4ghz transmitter. Other info: F3 Flight Controller,  7.4V 550mAh LiPo Battery, BLHeli-S with 10A Continuous Current.
Also listed @ Banggood: http://www.banggood.com/DYS-83mm-Micro-Brushless-FPV-Racing-Drone-F3-BLheli_S-Dshot-5_8G-25MW-48CH-VTX-BNF-RTF-p-1132509.html. Price without fancy new controller $148 and $166 with Frsky D8 mode compatible transmitter. I strongly advise to opt for this transmitter – only $18 more and you'll get small and portable transmitter to throw into your backpack.
EDIT(2017-03-09): Possible picture of remote controller for this RTF quadcopter: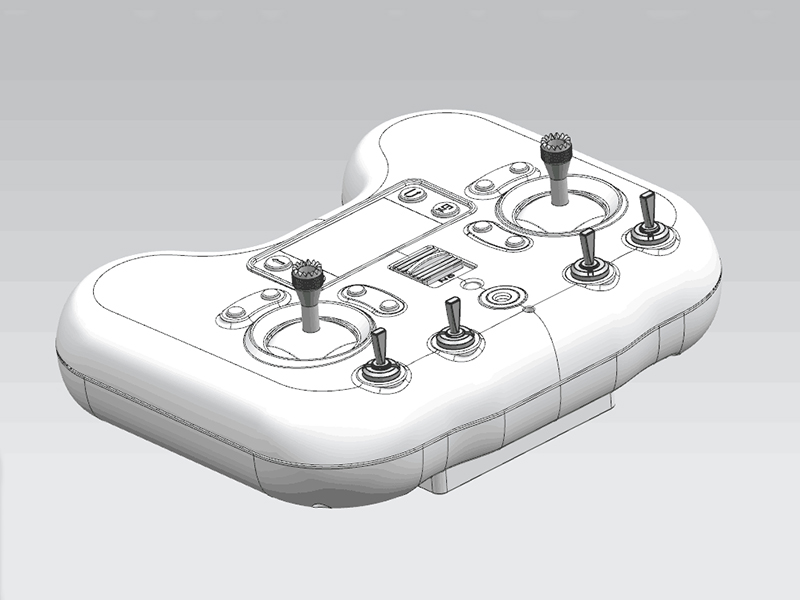 Source: www.foxtechpv.com
EDIT (2107-04-03): Some photos of the new Frsky compatible transmitter.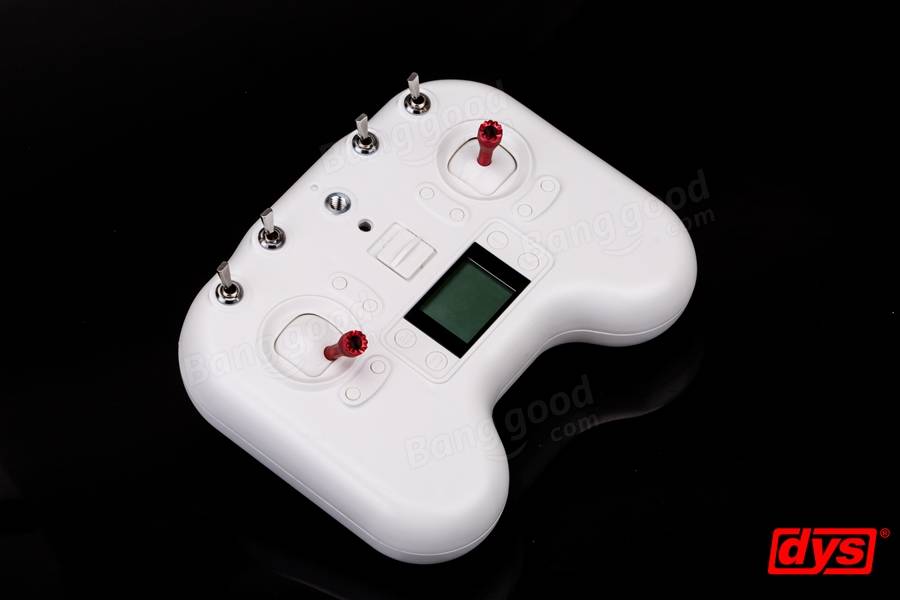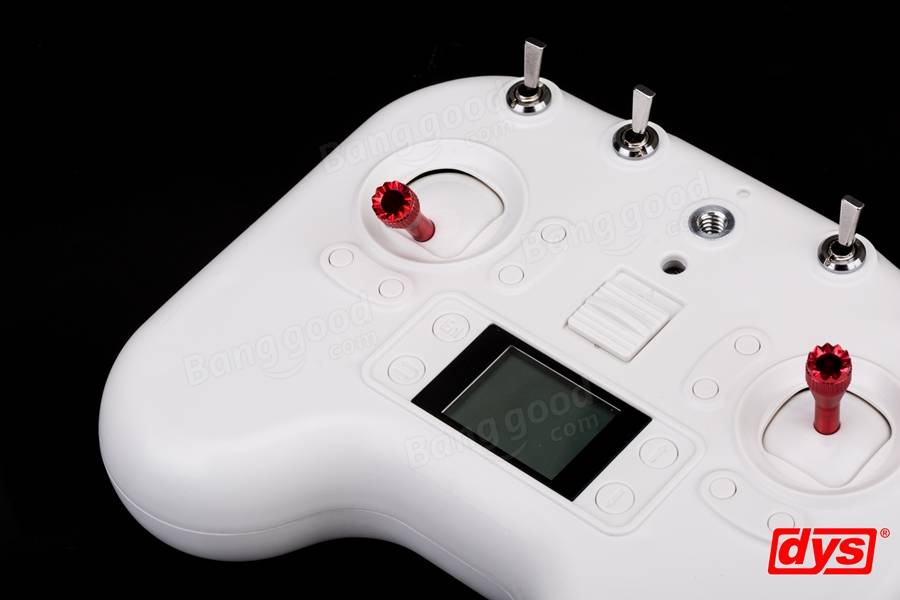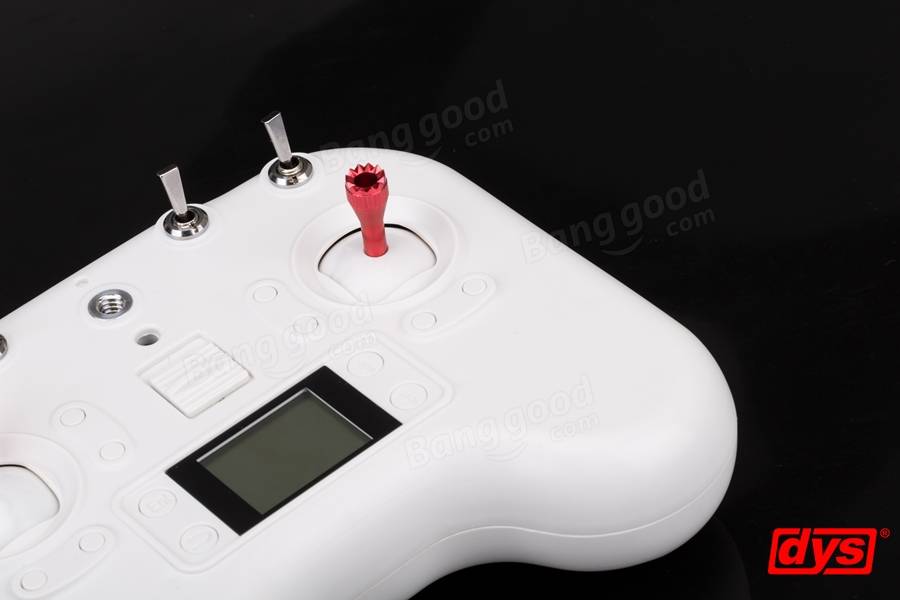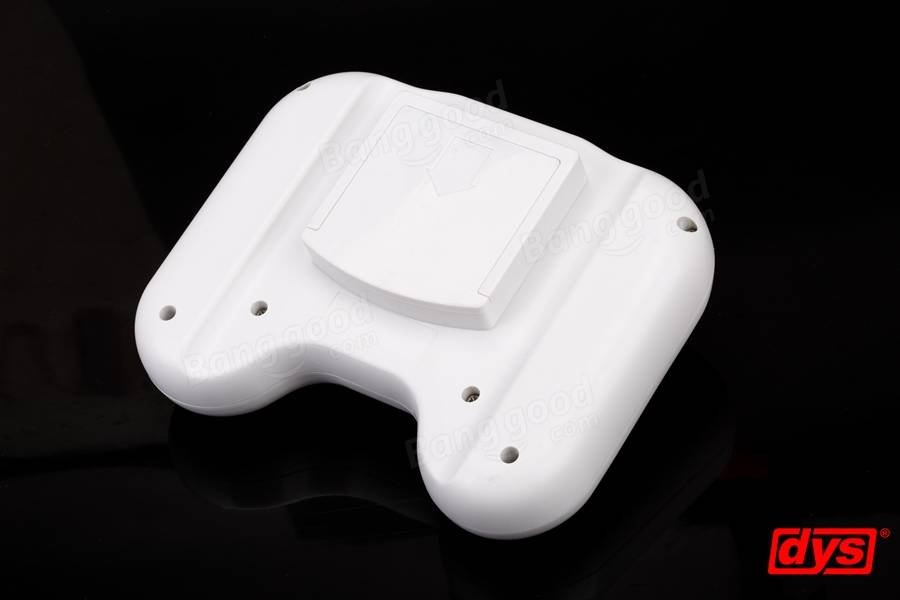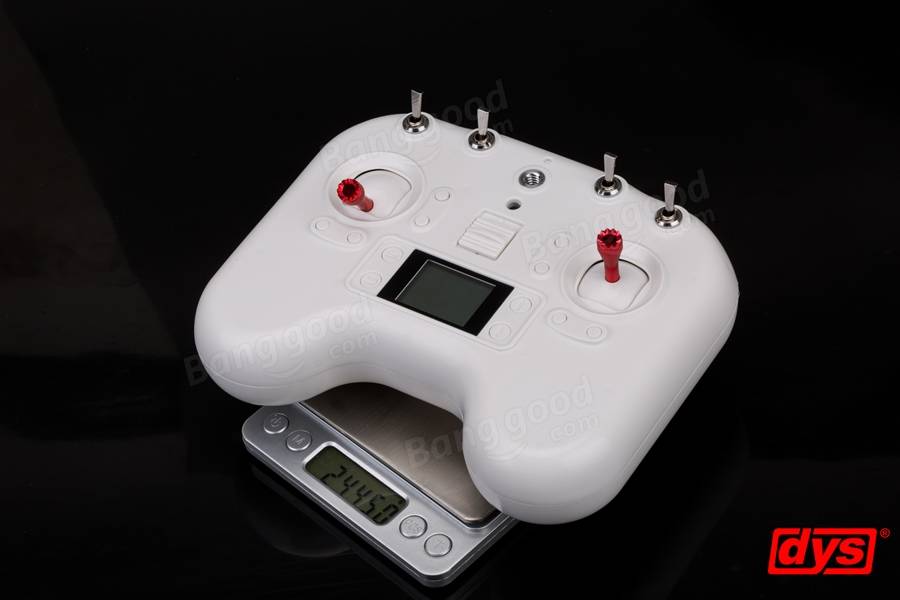 And its got new name – DYS ELF 83mm brushless quad!