DYS Thor 2408 – supersized motor
DYS is preparing to release their Thor motor. It is a sequel of the Fire and Storm motor line. While we dont have the full data, according to the fact that the outer dimensions of this motor is 2mm wider than Storm, we guess that it's size should be 2407. The design is similar to the Storm motor, only the base ot the motor is more open. This motor comes in 2200KV and 2500KV. Suitable for bigger quads and 6 -7" props.
Edit (2017-05-24): Now listed on Banggood and finally we kow the exact size of this motor – 2408! Also thrust table is added.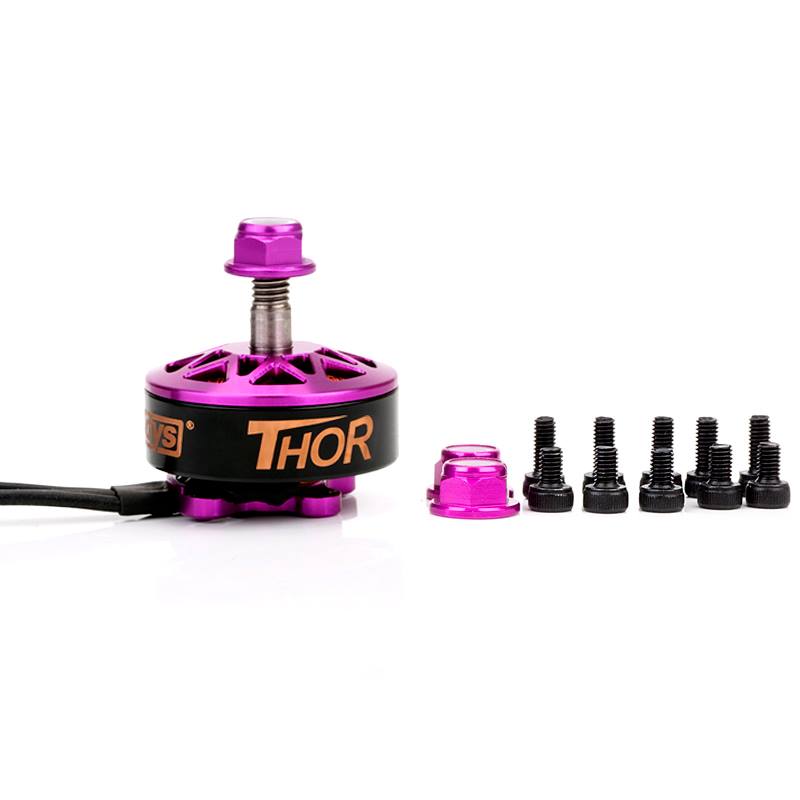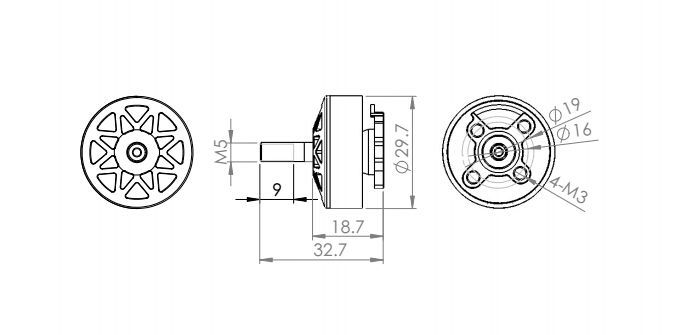 2200KV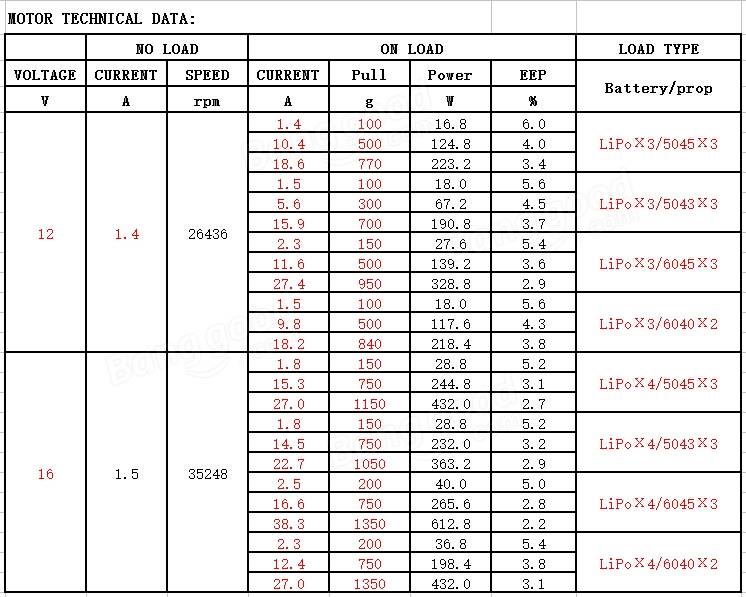 2500KV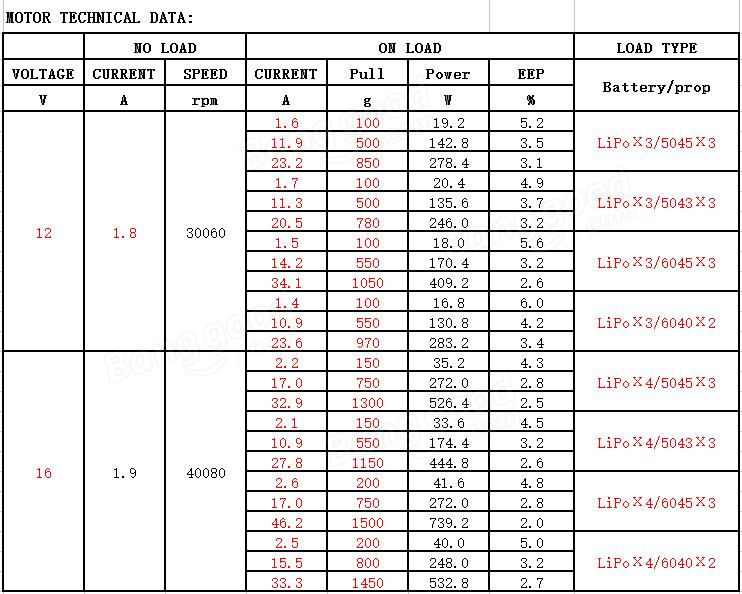 Availabe @ Banggood:  https://www.banggood.com/DYS-Thor-2408-2200KV-2500KV-3-6S-Brushless-Motor-for-FPV-Racing-Drone-Multicopter-p-1154353.html
Specification:
Item name: Thor 2408 motor
KV: 2200KV/2500KV
Pull: 1.35kg / 1.45kg
Motor Size: Φ29.7×18.7mm
Battery: 3-6s
Weight: 37.45g
Configu ration: NP
Shaft Diameter: M5
Max Continuous current(A): 38.3 (2200KV) / 6.2(2500KV)
Max Continuous Power(W): 612.8W (2200KV) / 739.2W(2500KV)
Resistance: 0.04Ω
EZO bearing
0.1mm iron core