FrSky 2.4GHz ACCESS Archer M+ receiver
FrSky is gradually introducing new receivers from their announced Archer series. This time Frsky released Archer M+, the succesor of XM receiver. This receiver is one of the smallest FrSky receivers with the size of only 11.5 x 17 mm and the weight of 1.3 grams. It has SBUS and S.Port output pads and also works with one wire F.Port protocol. Thanks to the FrSky it will also feature Inverted S.Port/F.Port pad!
This receiver has firmware upgrade Over The Air (OTA) feature, but works with ACCESS protocol only and only with ACCESS compatible transmiters.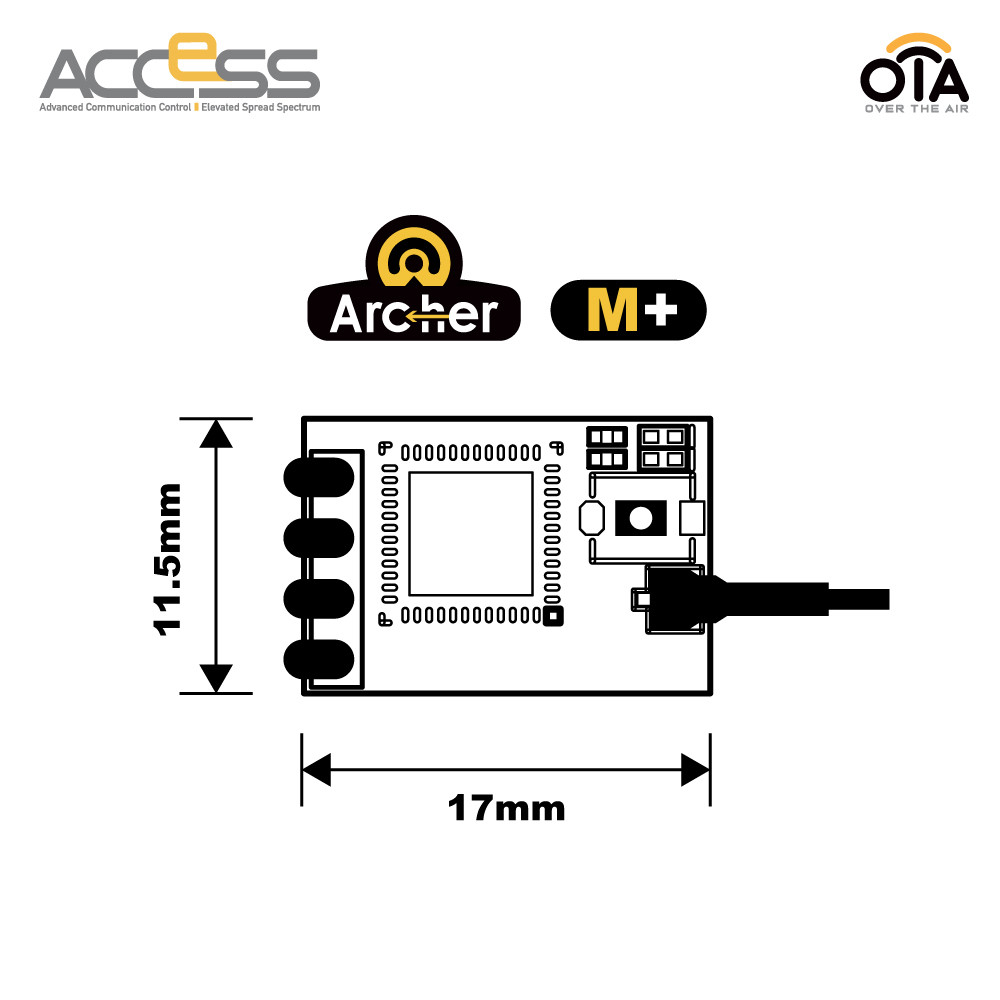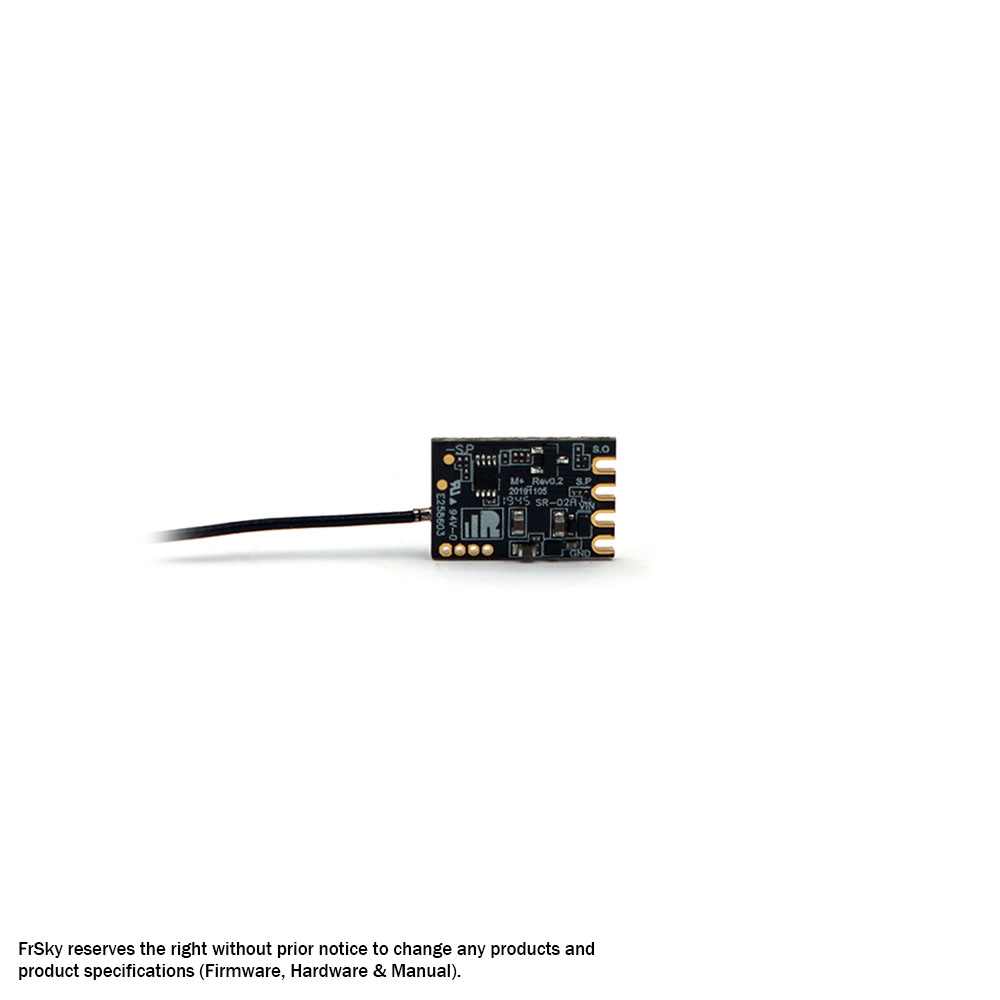 Available @
Banggood: https://www.banggood.com/FrSky-ARCHER-M-OTA-ACCESS-2_4GHz-SBUS-Output-Full-Range-RC-Telemetry-Receiver-for-RC-Drone-p-1603436.html
HorusRC: https://wwwhttps://www.banggood.com/FrSky-ARCHER-M-OTA-ACCESS-2_4GHz-SBUS-Output-Full-Range-RC-Telemetry-Receiver-for-RC-Drone-p-1603436.html.horusrc.com/en/frsky-archer-m-receiver.html
Features and Specification
Dimension: 17*11.5mm
Weight: 1.3g
ACCESS protocol with Over The Air (OTA)
Tiny and super lightweight
Full control range
SBUS OUT (pad)
S.Port / F.Port (pad)
Inverted S.Port (pad)
Number of Channels: 16/24 SBUS channels
– 16 SBUS channels
– 24 SBUS channels (Stay tuned)
Operating Voltage Range: 3.5 -10V
Operating Current: 16mA@5V typ
Operating Range: >2km (Full range) (*Range may vary based on local conditions.)
Telemetry range around 500-600 meters
Compatibility: All FrSky ACCESS transmitters