NewBeeDrone Infinity – AIO FC with protection
The newest NewBeeDrone Infinity AIO flight controller has something that stands out of the crowd. It's design attracts the eye and you just can't stop admiring this peace of art.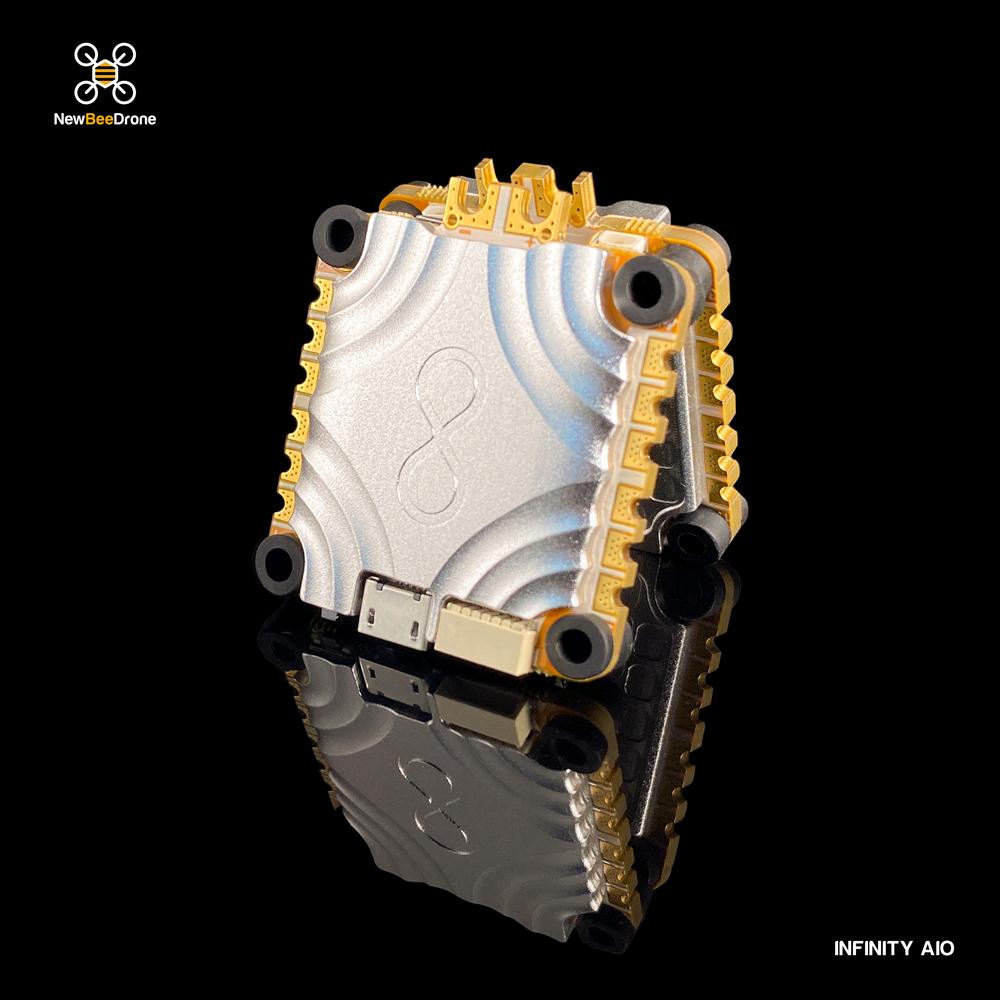 Double-sided custom aluminum heatsinks protects the board from the crash damage and provides more efficient cooling. All the components are covered by these heatsink shields. It is really built to last if not for the infinity then at least for long.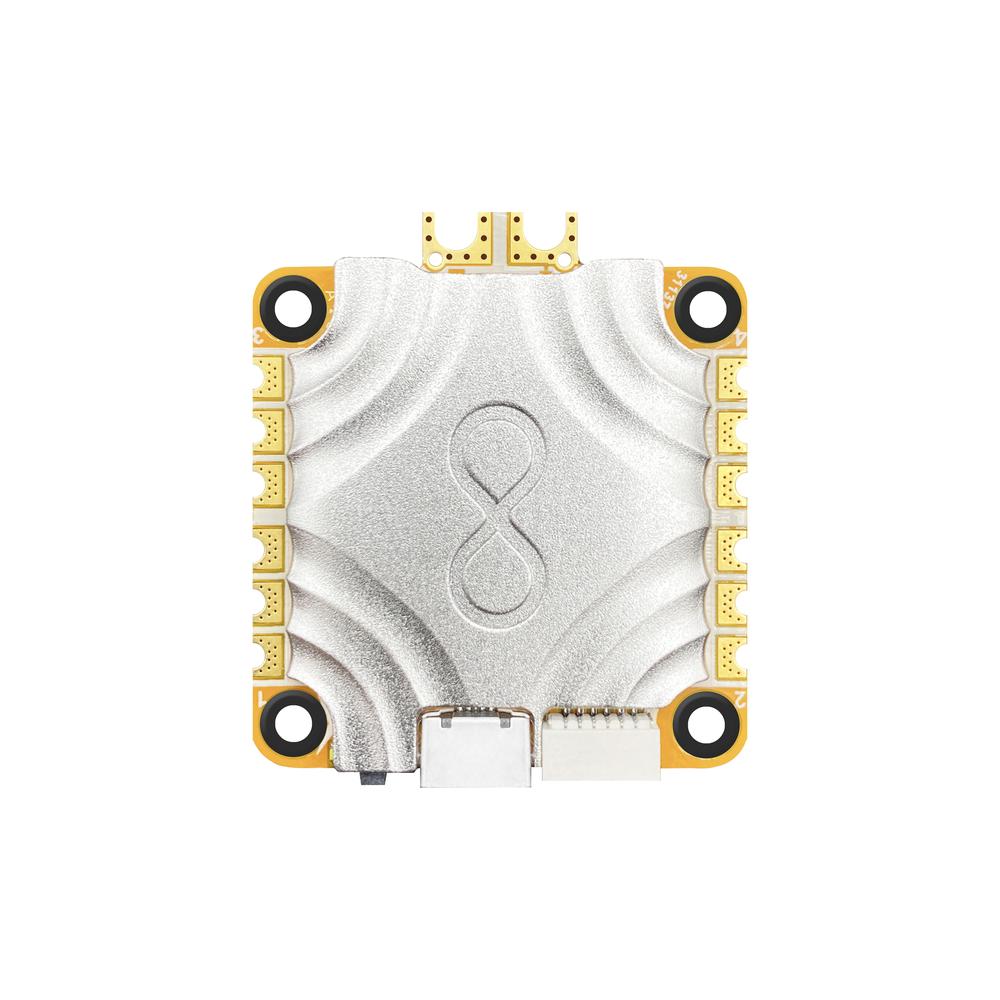 You can see the chip placing on the heatsink on the lower side of the ESC. Heatsinks also should provide additional protection from electromagnetic interferences.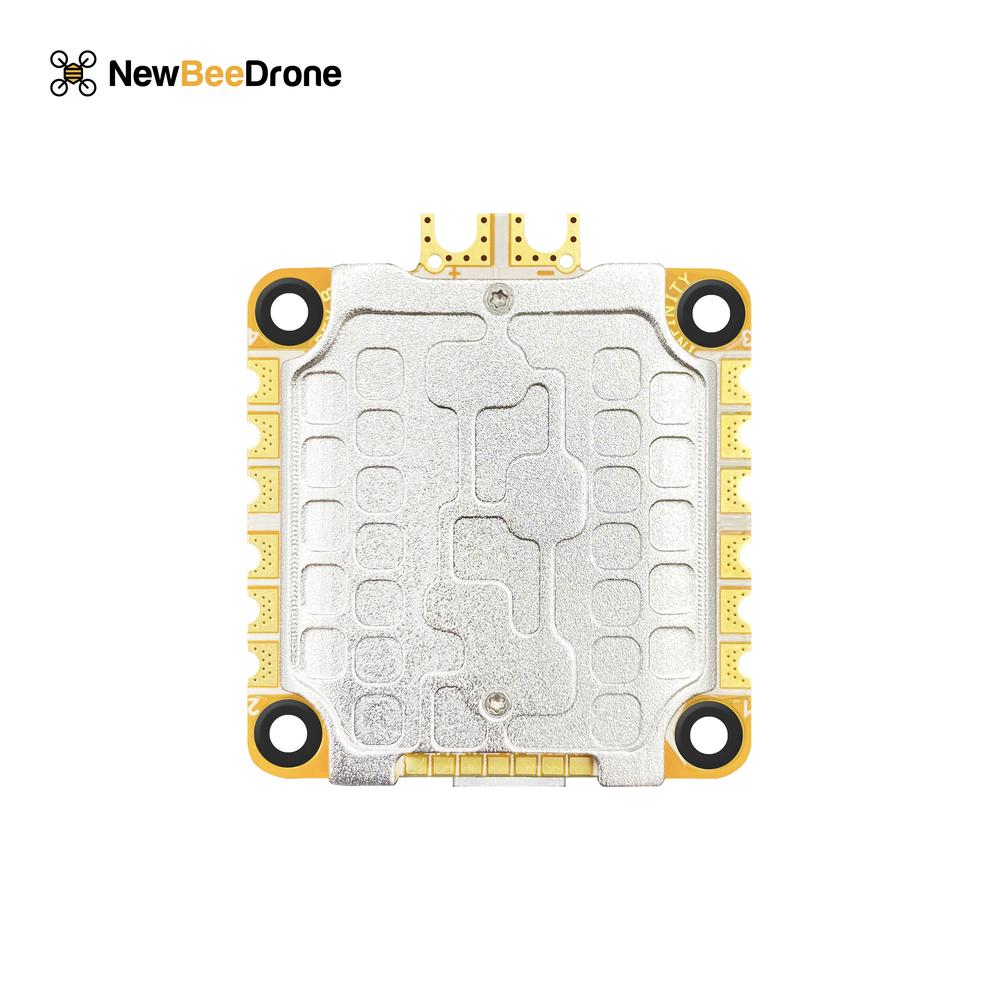 The flight controller has 2 UARTs on the DJI Air Unit connector, UART 3 available on the solder pads. There is 16Mb Blackbox on board. The AIO has 4in1 ESC, capable of 45A continuous and up to 55A burst current output. Board can work with 3-6S batteries. There are 4pcs Betaflight addressable LEDs on the lower part of the PCB for even more cool look.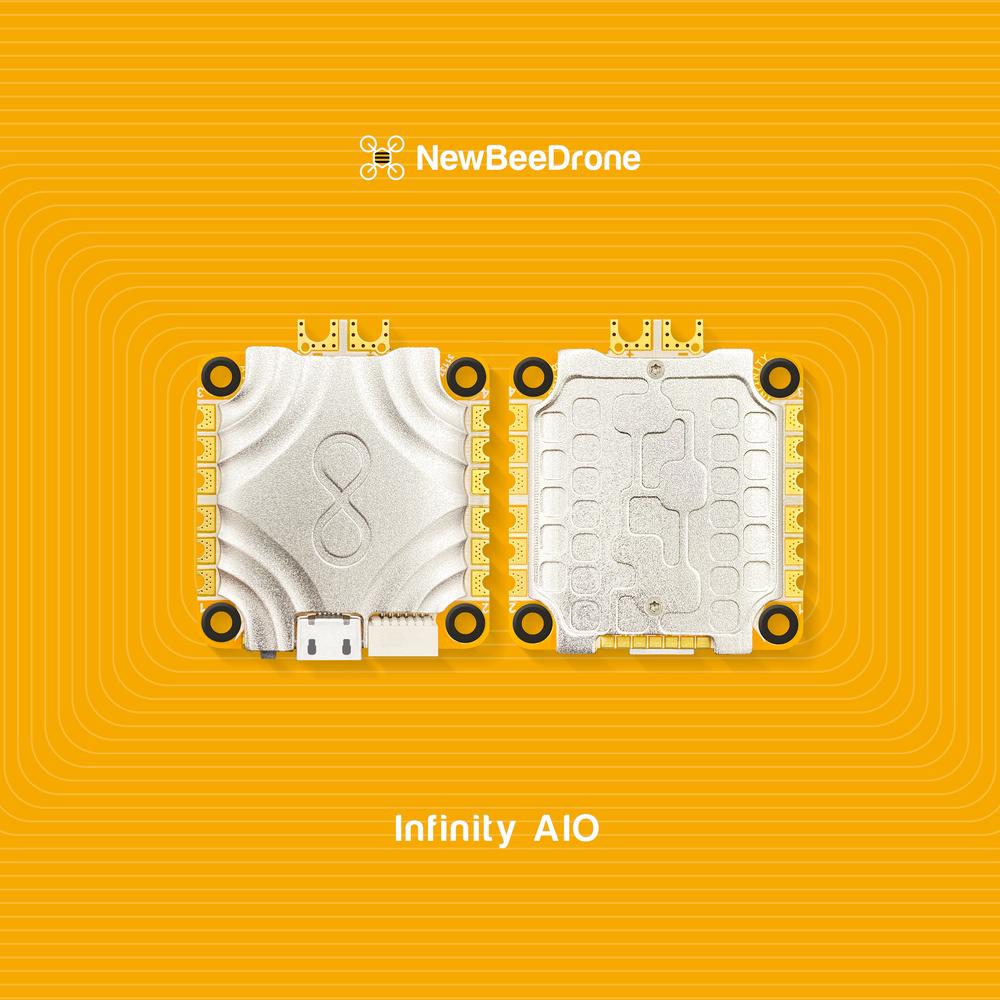 I wish this NewBeeDrone Infinity AIO could be available in Analog version also, as this AIO is designed to work with DJI digital FPV system only (does not have analog OSD).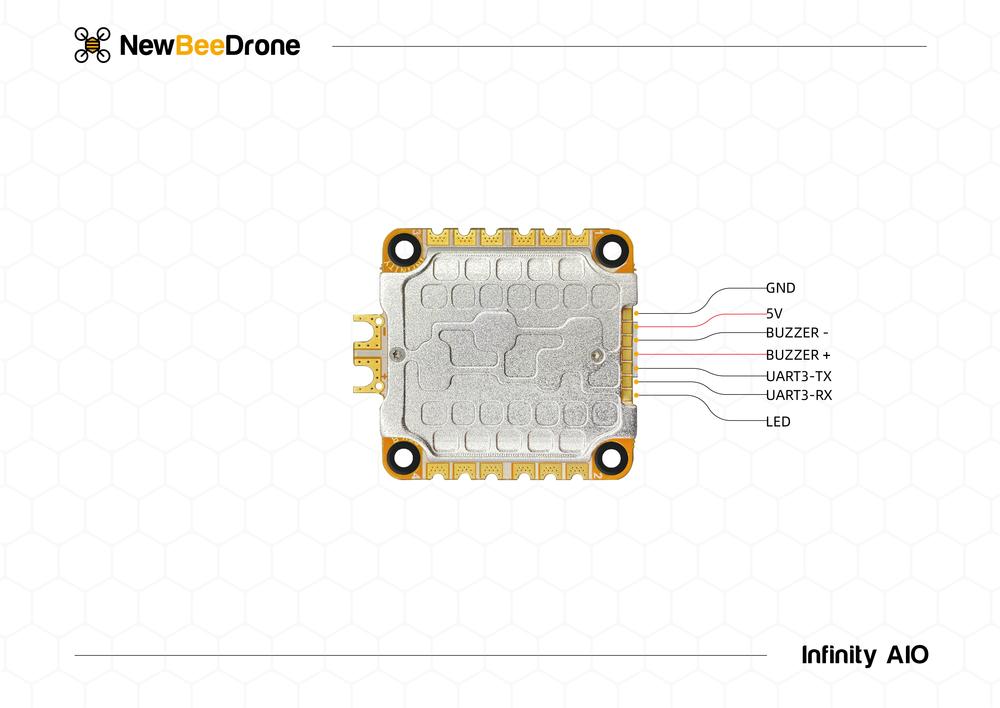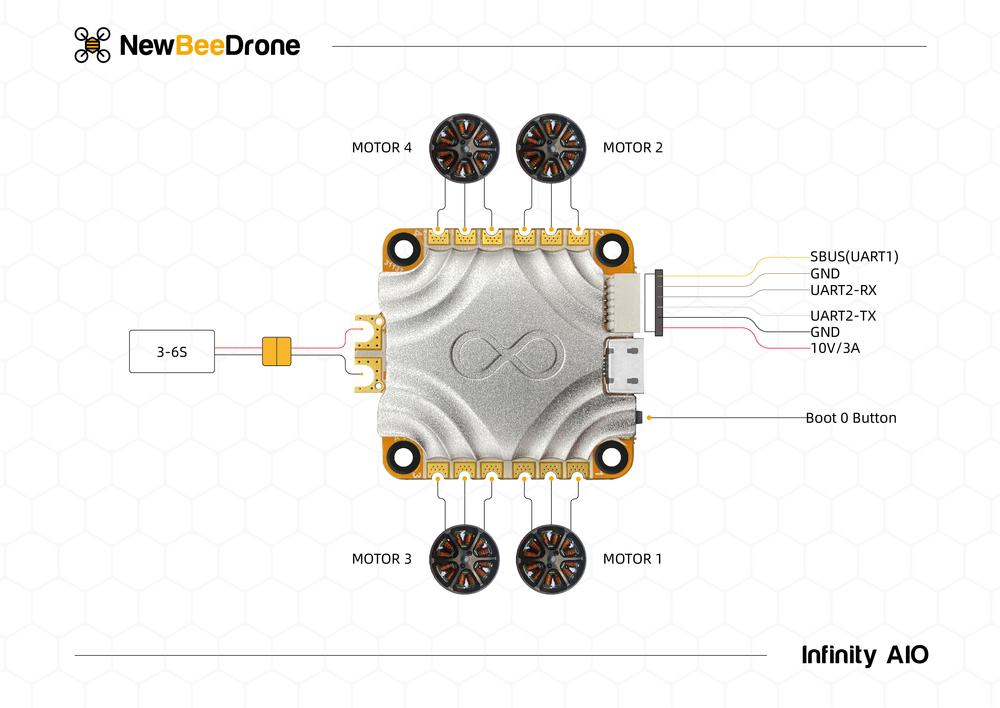 Available @
NewBeeDrone: https://newbeedrone.com/collections/newbeedrone-flight-controllers-and-escs-1/products/newbeedrone-infinityaio
Specifications
MCU: STM32F722RET6
Gyro: MPU6000
LED: 4x Betaflight Addressable LED's
Blackbox: 16MB
6-Pin DJI FPV Air Unit Connector

Micro USB Connector

UART1 – SBUS on DJI Connector (RX only)

UART2 – DJI Connector

UART3 – Free

4x STM32F0 BLHELI_32 ESC MCU
45A + 55A Burst ESC
3-6S Battery Input
9V 2A 18W Design for DJI FPV Air Unit

42.5x37mm with 30.5×30.5 Mounting Holes

Weight: 21gr. without grommets
IMPORTANT: This FC only works with DJI/Caddx HD Systems only
Includes
1x Infinity AIO Flight Controller + ESC

1x Infinity AIO to DJI Air Module Cable 40mm

1x Infinity AIO to DJI Air Module Cable 100mm

1x Infinity AIO to DJI Air Module Cable 150mm

13x Nylon Lock Nut

5x Steel Screw M3x14

4x Grommets Short 4x Grommets Long

1x 470uf 35v Electrolytic Capacitor

1x XT60 Cable