Weekly news & new products: Week 40
This is (almost) weekly news. A compilation of the new products, news and other interesting events in the RC hobby world that appeared or happened in the last week.
Rumors: Confirmed! Red Cat bought the FatShark
Red Cat (the owner of FliteTest.com and Rotor Riot) has acquired the FatShark. Are these the bad news or good news only time will tell. Maybe this will help the Fatshark to push their SharkByte digital FPV system into market.
See the news posts: https://finance.yahoo.com/news/red-cat-acquire-fat-shark-100000583.html
Also you'll see the discussions popping up in the various social media.
Beebrain Brushless V2
NewBeeDrone has released the second version of their brushless whoop. This one has improved BeebrainBL V2 AIO Flight controller with Build in VTX and SPI Diversity Receiver. Yes, it has 2 diversity RX antennas for increased range. Also this board has 12A mosfets with JESC ESC firmware preloaded, current and voltage sensors, programmable LEDs.
Available @ https://newbeedrone.com/collections/newbeedrone-bnf-kits-brushless-new/products/acrobee-beebrainbl-v2-bnf-frsky
– 3x built-in LED's (programmable through Betaflight)
– VTX control through OSD
– 1-2S Battery capable
– F4 STM32F411 Processor
– Approx. 22g dry weight
– Gyro Bosch BMI160
– 0802 18000kv motors 1mm shaft
– Turtle Mode capable
-4 Channel 12A BB21 MCU JESC(firmware Pre-Install)
– NewBeeDrone anti-reverse JST PH-2.0 Power Lead
– Voltage and current sensor
– NewBeeDrone OSD Chips(betaflight compatible)
– Build in SPI Diversity Receiver CC2500 (Futaba S-FHSS, Frsky D8, D16 Compatible)
-VTX configurable on OSD (40 channels,) US version will have some illegal channel locked, support 25mW, and off
Custom Betaflight firmware for Beebrain Brushless V2 FC can be found here: https://github.com/newbeedrone/BeeBrain-Brushless-V2/releases
Happymodel Crux3 Toothpick
Another toothpick from Happymodel, but this time it is following the trendline with the 1202.5 motor size and lower cell count battery 1-2S. Has trendy Insta360 mount and newest Caddx Ant Lite camera.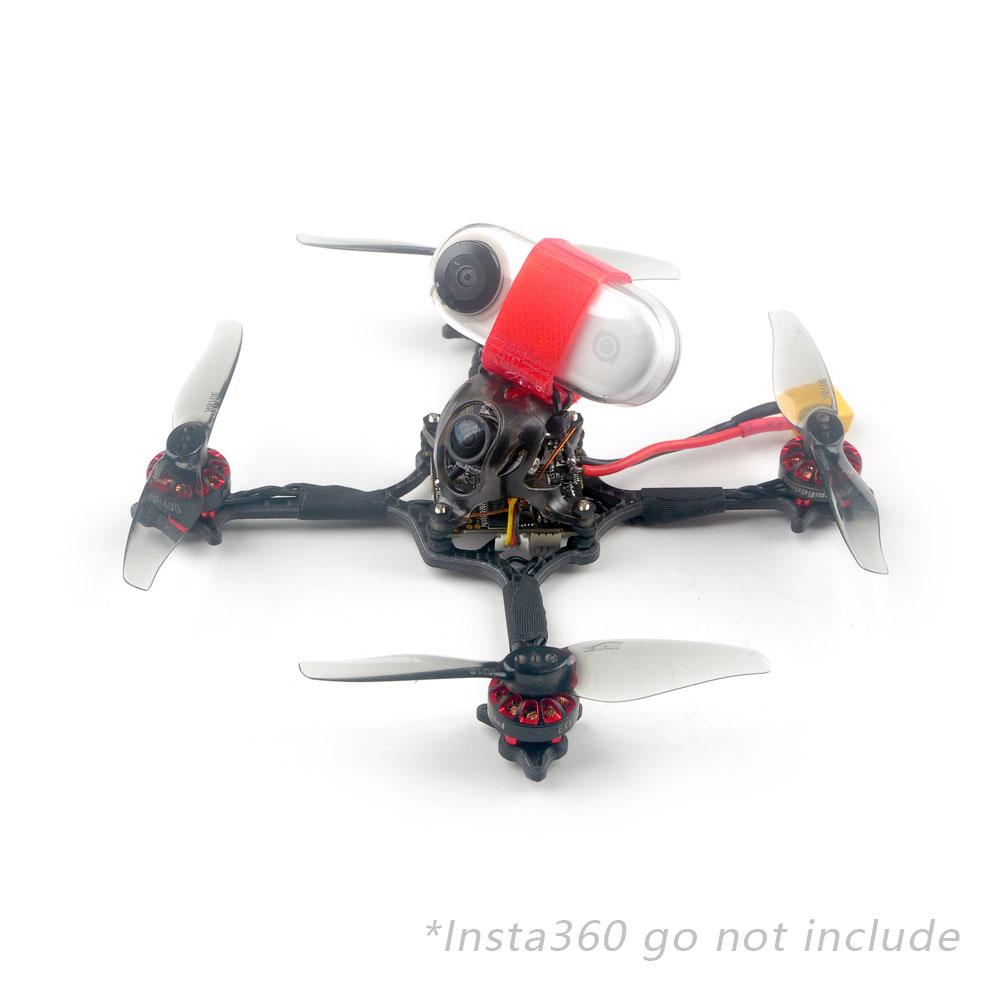 Available @ https://www.banggood.com/41g-Happymodel-Crux3-115mm-…-1-2S-3-Inch-Toothpick-…-1749947.html
SPCMAKER Galloping G1505 3450KV Motor
SCPMAKER has released the new 1505 size motor for cinewhoops and 4″ inchquads. Actually this motor was released a few weeks ago, but it was released so silently that nobody noticed.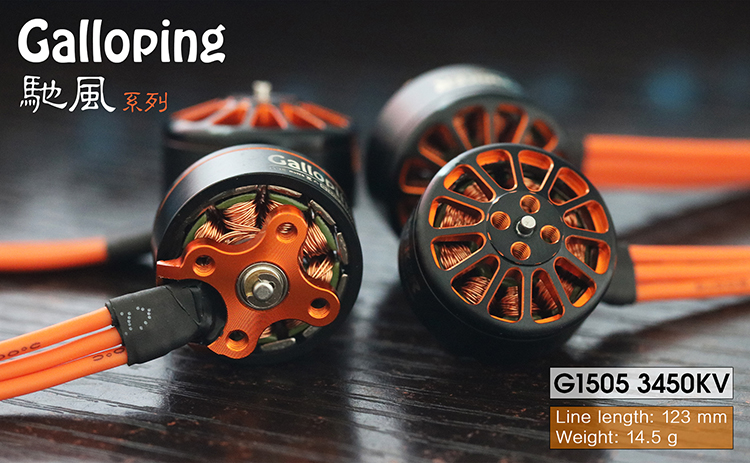 Available @ SPCMAKER: https://spcmaker.com/products/g1505-3450kv
BrotherHobby 2207.5 Motor with 1750KV,1920KV and 2500KV
Joint work from Drone RC Land and BrotherHobby – GOM 2207.5 motors.
Available: nowhere ATM.
Source: Facebook, Instagram