Weekly news & new products (2021 week 22)
This is (irregular) weekly compilation of the new products, news and other interesting events in the RC hobby world that appeared or happened in the last week (or two).

OpenTX 2.3.13 release
OpenTX 2.3.12 was released a few weeks ago and shortly afterwards 2.3.13 followed. There are a lot of fixes and improvements in this version, but the most interesting is Synced pulses (also known as CRSF Shot). This version includes synchronization between the mixer and the data sent to module that has been successfully tested for several month in TBS and ImmersionRC specific builds. OpenTX version 2.3.12-13 is also the version that supports Jumper T-Lite and Radiomaster T8 Pro radios.
How to update the firmware of the OpenTX radio: Guide: How to update OpenTX firmware
Team BlackSheep Mambo radio
TBS has released the "full size compact" radio called Mambo. This was expected to be released as some info was leaked earlier (see new post Weekly news & new products: Week 38). Mambo radio transmitter comes in standard and Ethix special edition.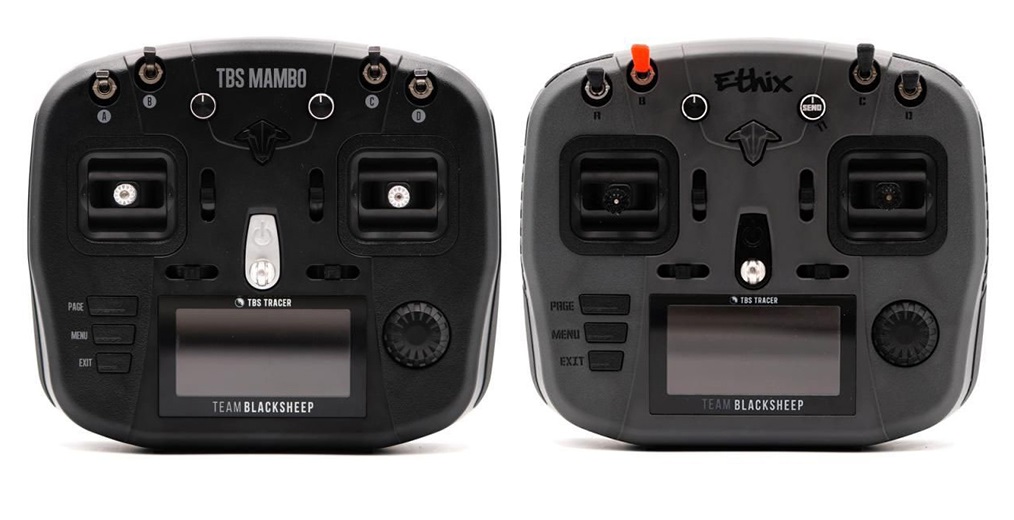 More about TBS Mambo radio is here: TBS Mambo radio with Tracer inside
AxisFlying AirForce Octocopter
AxisFlying release 2.5inch sized AirForce PRO X8 octocopter. It has 8 (octo!) pieces 1404 size 4510KV brushless motors, Matek System F722 Mini SE Flight Controller, AxisFlying 30A 4in1 ESC, Runcam Nano 2 FPV Camera and 600mW VTX or Caddx Vista Nebula Nano HD FPV system.
It is the first 2.5inch X shaped octocopter. It is capable of carrying full size GoPro for areal video shooting.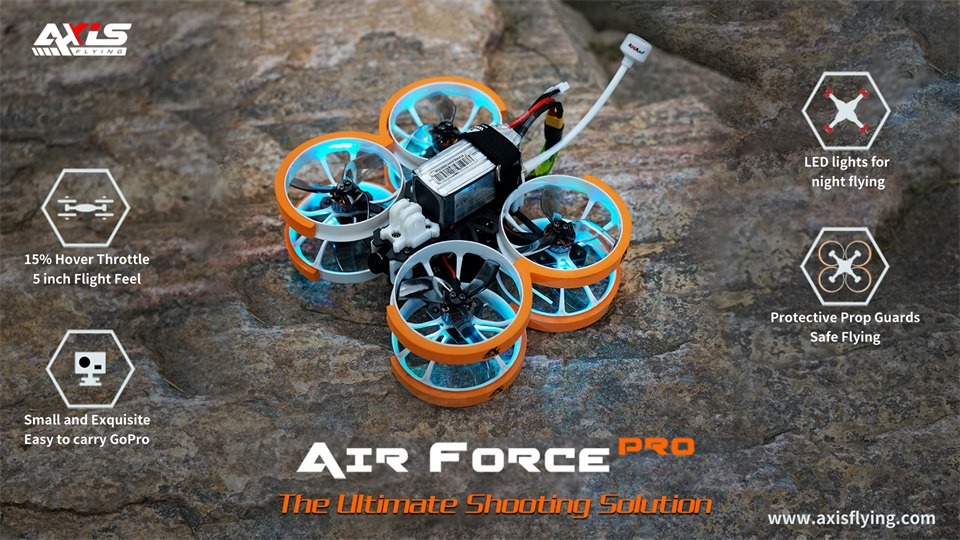 Air Force PRO X8 comes in analog and digital FPV versions.
Available @:
Banggood: https://www.banggood.com/search/axlsflying-airforce-pro-x8.html
AxisFlying: https://www.axisflying.com/?s=AirForce+PRO-X8
ExpressLRS hardware
NeutronRC has announced their ExpressLRS 900MHz receiver. Receiver size is only 10x18mm size. Unavailable yet.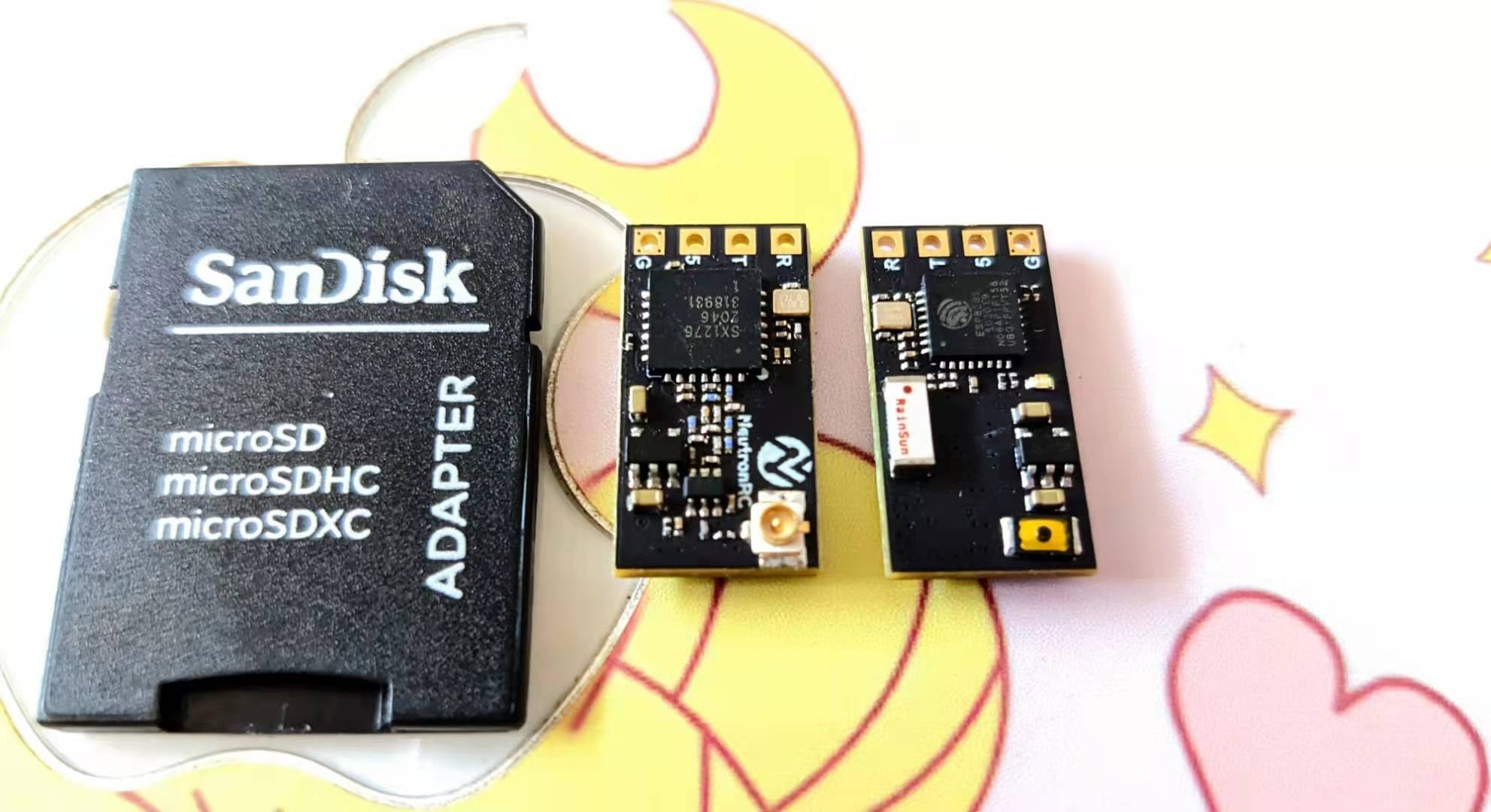 Happymodel ES915 -> ES900
Happymodel discontinued ES915TX and released new ES900TX 915(868)MHz transmitter module. Now it comes with JR box and the cooling fan. Also the main STM32 chip was replaced with the ESP32 chip and backpack ESP8285 WiFi chip was added.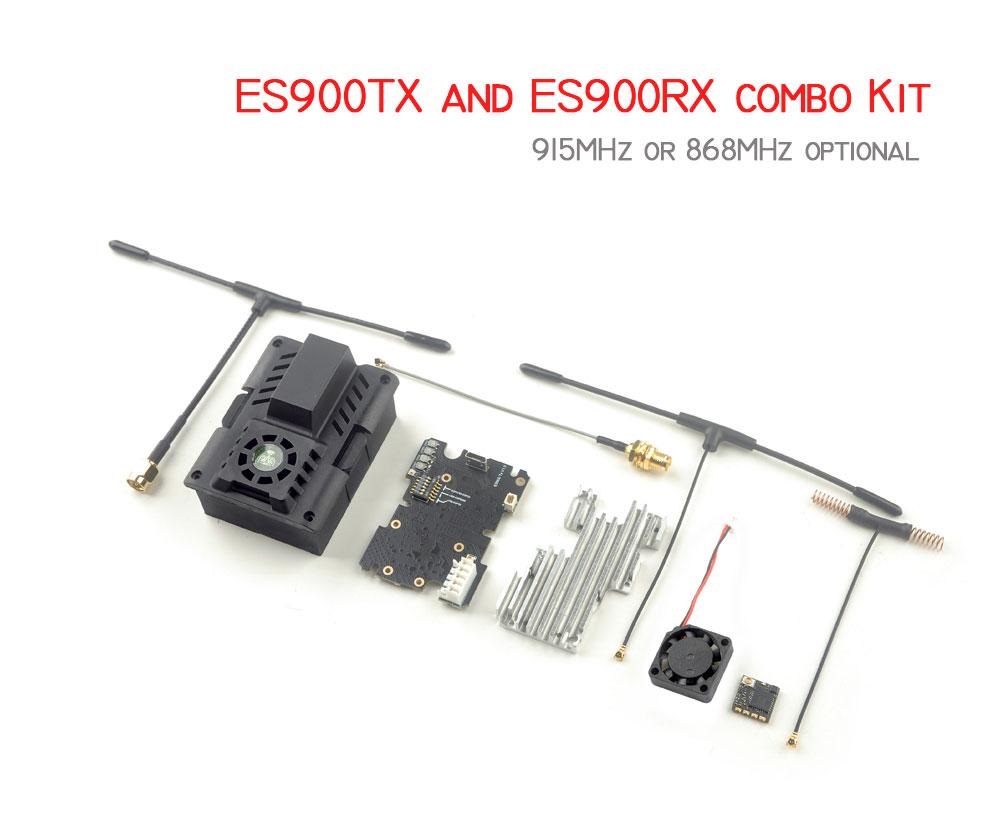 Also Happymodel discontinued ES915RX and released new ES900RX receiver. New receiver is smaller, lighter and now it can be updated via WiFi (because STM32 chip was replaced by ESP32 chip).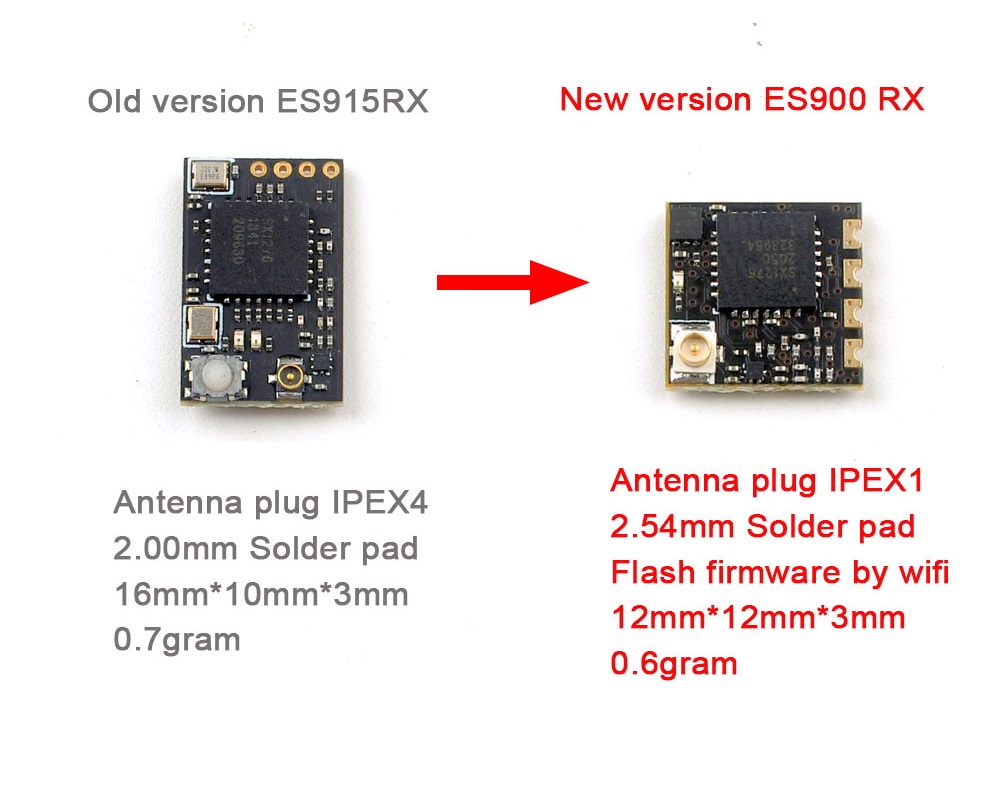 All the differences between old and new transmitters and receivers can be found in this table.
Available @ https://shop.makerfire.com/products/expresslrs-module-es900tx-es900rx-long-range-elrs-hardware-915mhz-support
DarwinFPV 1S long Range quadcopter
DarwinFPV also released the 3 inch 1S FPV quadcopter. It looks very much like HGLRC Rekon 3 quadcopter, only the frame is printed from nylon. Probably "inspired" by Rekon 3. DarwinFPV 3inch 1S quadcopter weights 58 grams and is lighter than Rekon 3 that weights 63 grams. 3 inch props are spun by 1103 12000KV motors.
Available @ Aliexpress (-6$USD coupon "I23MIS9P7RMC"): https://s.click.aliexpress.com/e/_9INl8o
FETtec Motors
FETtec released new 2004 size and 2104 size motors. Both motors comes with 1800KV ratings and are clearly made for 6S operation.
FETtec Motor FM2104M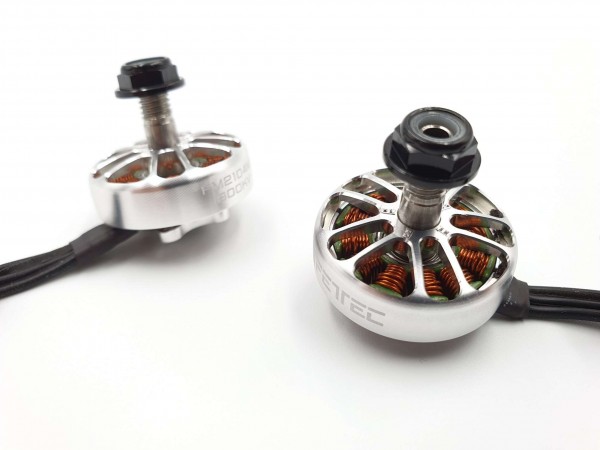 Specification sheet: https://fettec.net/media/pdf/85/8c/19/FM2104M-1800.pdf
Available @ FETtec: https://fettec.net/shop/fettec-motor-fm2104m-1800kv-wahlweise-quadmovr-edition
FETtec Motor FM2004T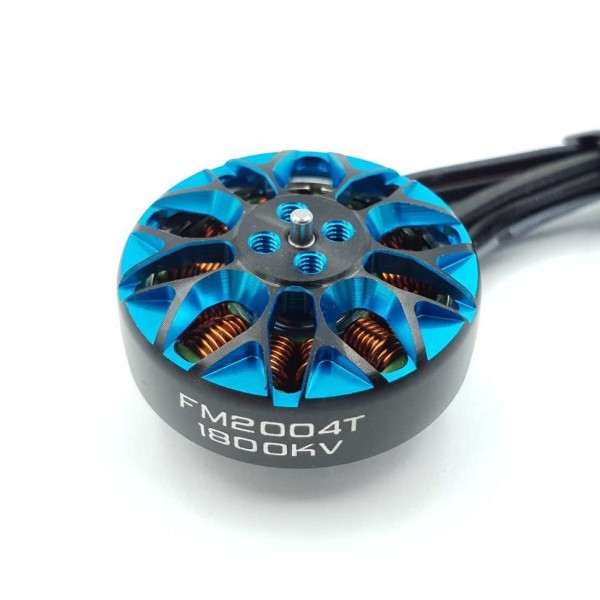 Specification sheet: https://fettec.net/media/pdf/1b/b9/2e/FETTEC-2004-1800KV.pdf
Available @ FETtec: https://fettec.net/shop/fettec-motor-fm2004t-1800kv
LDARC radio
LDARC (aka as KingKong) release entry level radio transmitter EX8. It supports Futaba, Frsky D16 EU/LBT and FCC protocols.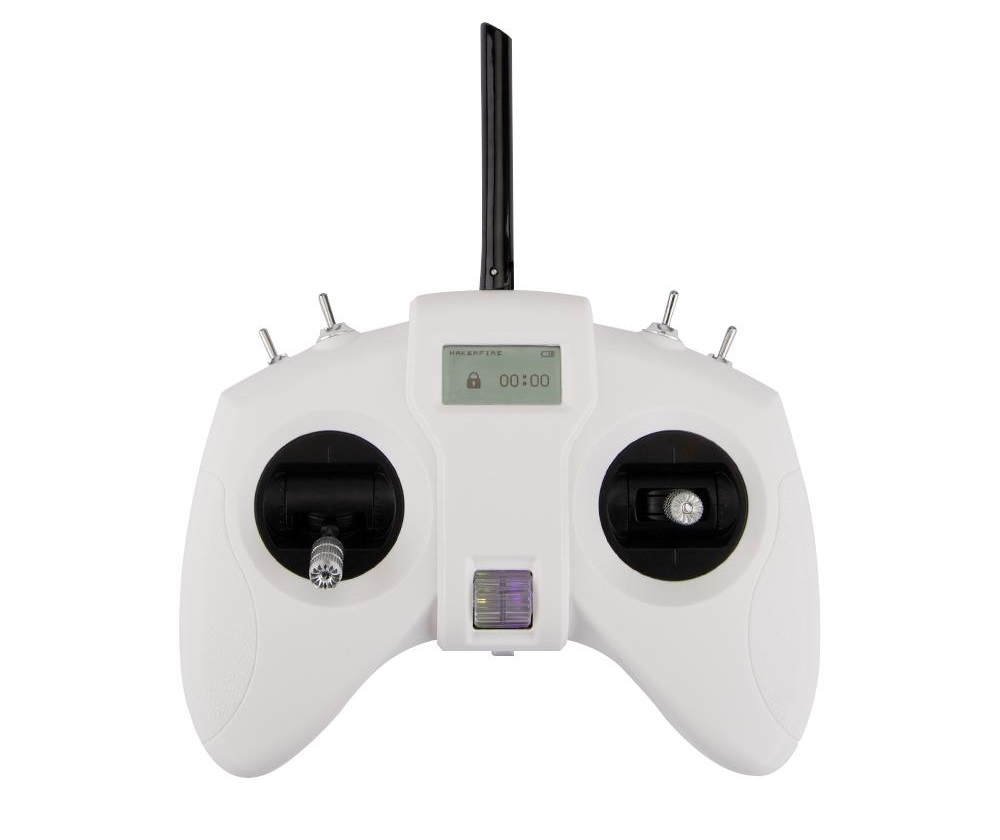 Available @ https://shop.makerfire.com/collections/new-arrival/products/ldarc-kingkong-ex8-8ch-radio-controller
Source: Facebook, Instagram